[tps_header] Check out the latest Hipster ranking.
Hipsters appreciate more than rocking flannel and chugging Pabst Blue Ribbon. They also appreciate skinny jeans, bands you never heard of and, above all, a place of higher learning where they're able to find like-minded individuals. Our list of top 10 hipster colleges will not only show you where students go to be ironic, but where they're encouraged to think and live outside of the box.[/tps_header]
10. Maryland Institute College of Art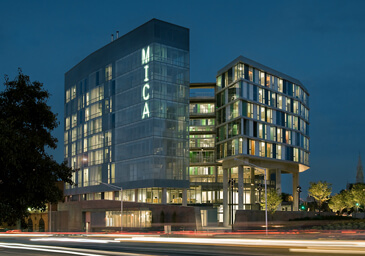 Ever heard of it? At almost 200 years old, it's one of the oldest art schools in the country—so don't try and tell your friends you knew about it before it got popular. MICA, located in the middle of Baltimore, beats as the artistic heart in the hipster chest of charm city. In 2013, Thrillist named Baltimore in its top ten list of America's most hipster cities. Students at MICA also have access to Fell's Point, a neighborhood known for its cobblestone streets and eclectic mix of bars and shopping suited for hipsters of all ages. Hip students come to experience a world-class education in the arts, and maybe pick up a minor in creative writing while they're at it—only in Baltimore, where even the beer is bohemian.
9. Virginia Commonwealth University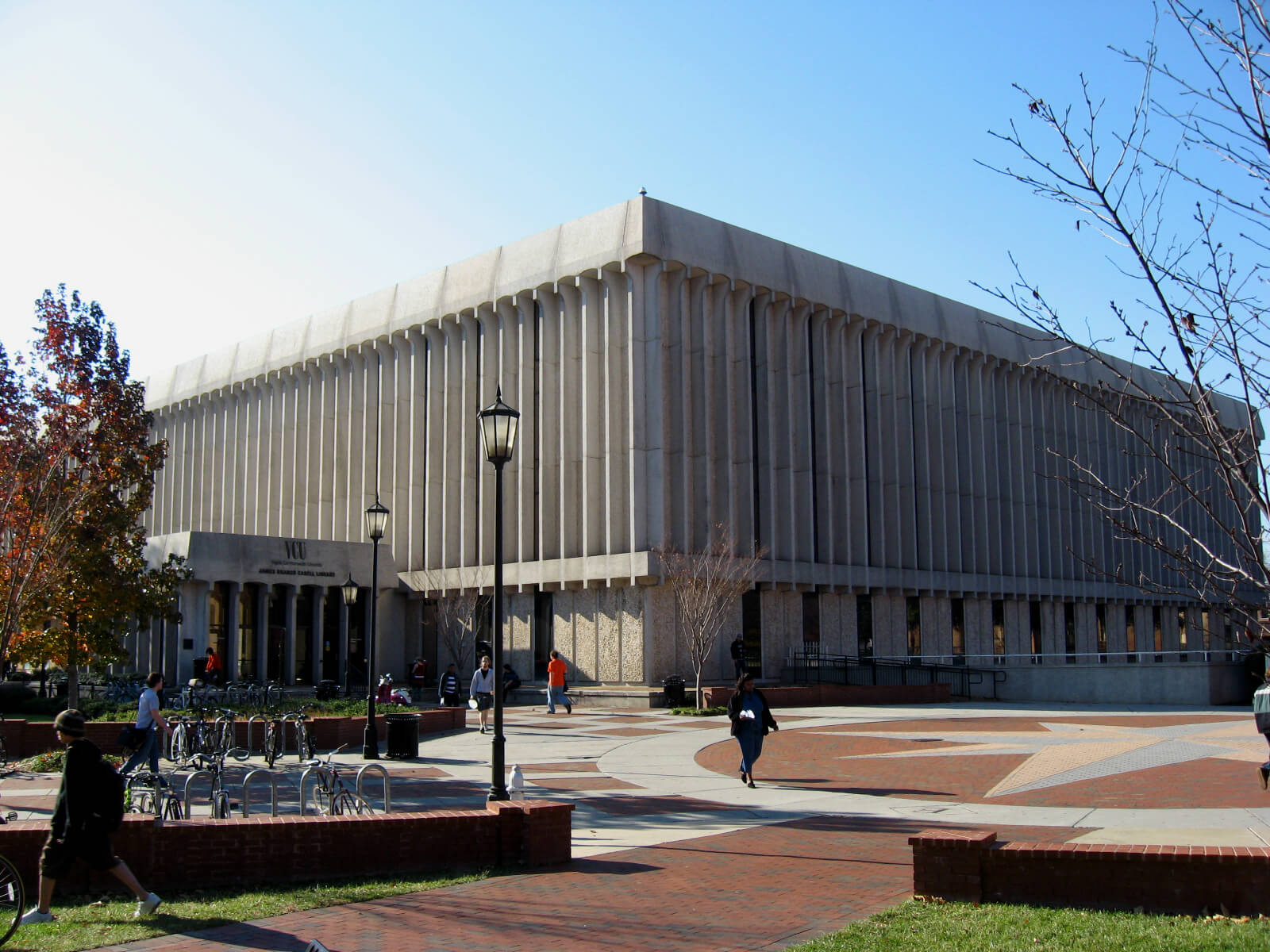 A 2013 article in Richmond Times-Dispatch details the "cultural renaissance" of River City, or should we call it a counter-cultural renaissance? The article cites the city's low cost of living and the fine arts program at Virginia Commonwealth University as the chief appeals to the influx of hipster residents. US News ranks VCU's art program as 4th in the nation, proving that public colleges can compete with private counterparts for creative minds seeking hipster destinations. The Times-Dispatch claims that Richmond accounts for the 3rd largest market for the hipster brew of choice, Pabst Blue Ribbon. Prefer coffee to beer? Richmond's own Lamplighter Roasting Company on Summit Ave. offers purists a place for casual conversation about the anti-capitalist undertones in the poetry of Allen Ginsberg.
8. Colorado College
6,035 feet above sea level, in the beautiful city of Colorado Springs, Colorado College elevates itself above other schools who dare invoke the name of hipster. As a private liberal arts and sciences college, Colorado College facilitates free-thinking and environmentally-conscious students. Just look to the student-run Farm Club which maintains the school's 1.3 acre organic farm, featuring vegetable plots, an orchard and honeybees. "They just give you the land and say, here you go, produce 7,000 dollars' worth of food," current intern Natalie Berkman said. The food from the student-run farm goes directly to the dining hall on campus. By their own admission, the people at Colorado College are "nerds at heart," and these nerds aren't afraid to experiment. The school's academic "Block Plan" allows students to take one course at a time, in a sequence of four courses per semester. "It's refreshing to know that there will always be something new and different next month," said Berkman. Where do I sign up?
7. Emerson College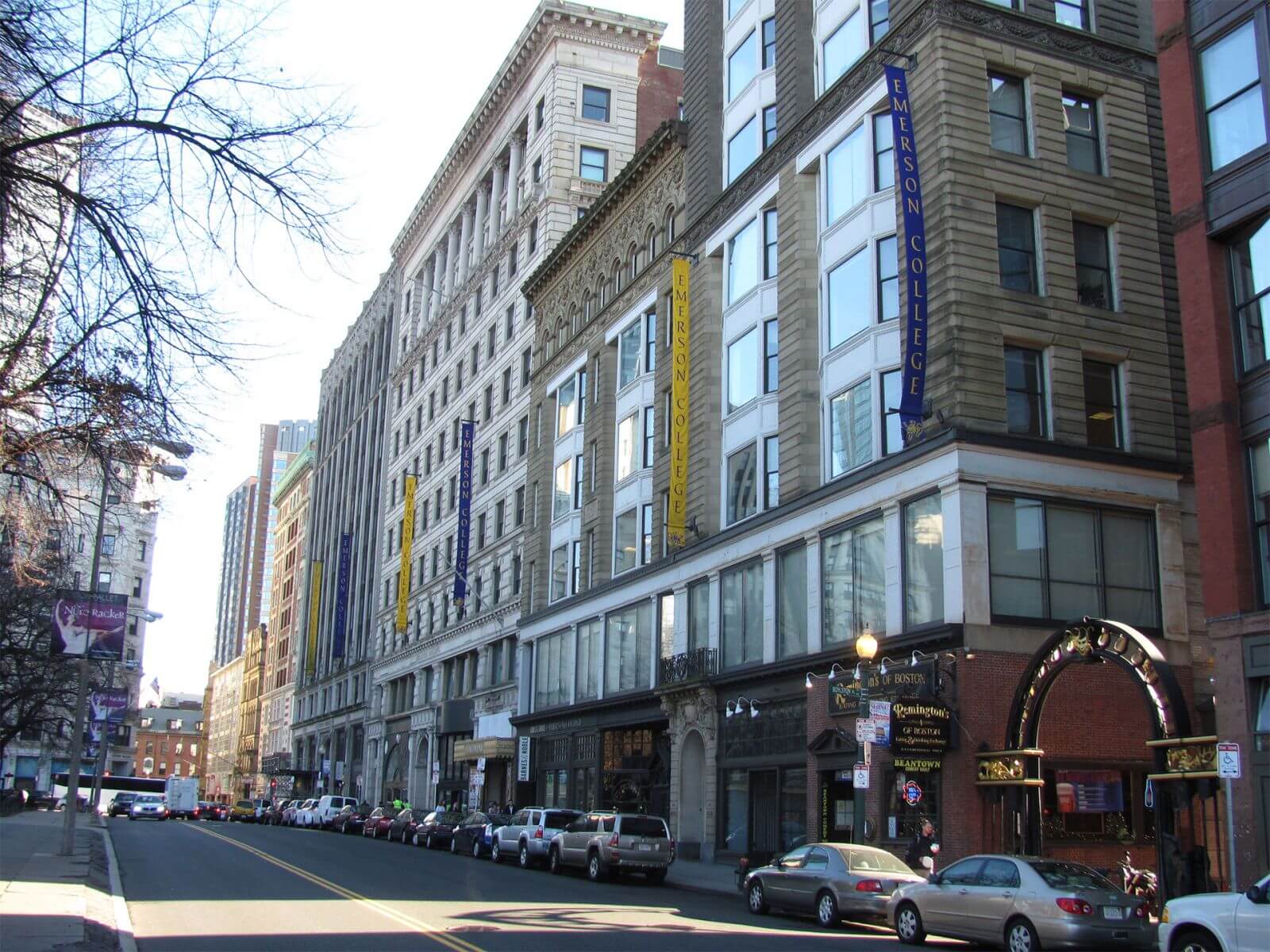 (Image via Wikipedia)
As evidenced by their award-winning literary magazine, Ploughshares, students at Emerson maintain the college's status as a destination for gifted writers. Literature aside, Emerson's hipster resume is quite impressive. The college, situated in the middle of big-city Boston, has been cited by the EPA as a green campus. Additionally, WERS, one of Emerson's radio stations, has gained notoriety for its grab-bag variety of tunes. In their words, "Non-commercial. Mostly urban format." It doesn't get more hip than that.
6. Brown University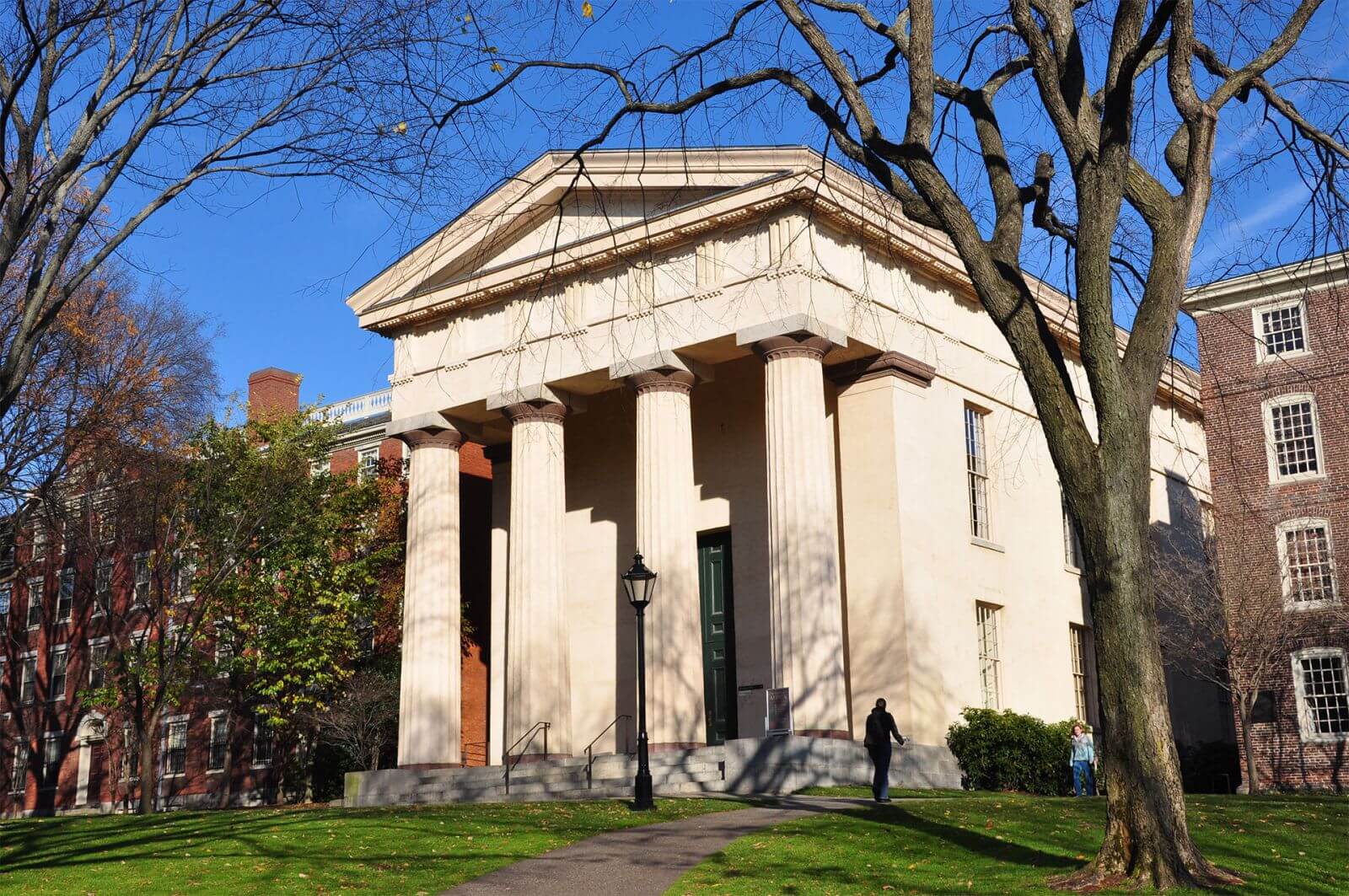 (Image via Wikipedia)
With an acceptance rate lower than 10 percent, Brown University's standards are too narrow for mainstreamers. As a point of reference on the map of hipster regions, Providence proudly claims a reputation of its own, being noted on Travel + Leisure's list of America's hippest cities. "Providence has a huge arts scene, so there's a nice blend and integration between on and off-campus," English nonfiction student Daniel Hoadley said. Brown also ranked fourth on the Poets and Writers Magazine 2012 list of top 50 MFA programs, a ranking substantiated by Brown's ample turnout of Pulitzer Prize winning writers. In the Ivy League tradition of academic excellence, Brown received an A on PETA's Vegan Report Card. The school caters to its food-conscious consumers with plenty of vegan variety. Who's excited for Meatless Mondays?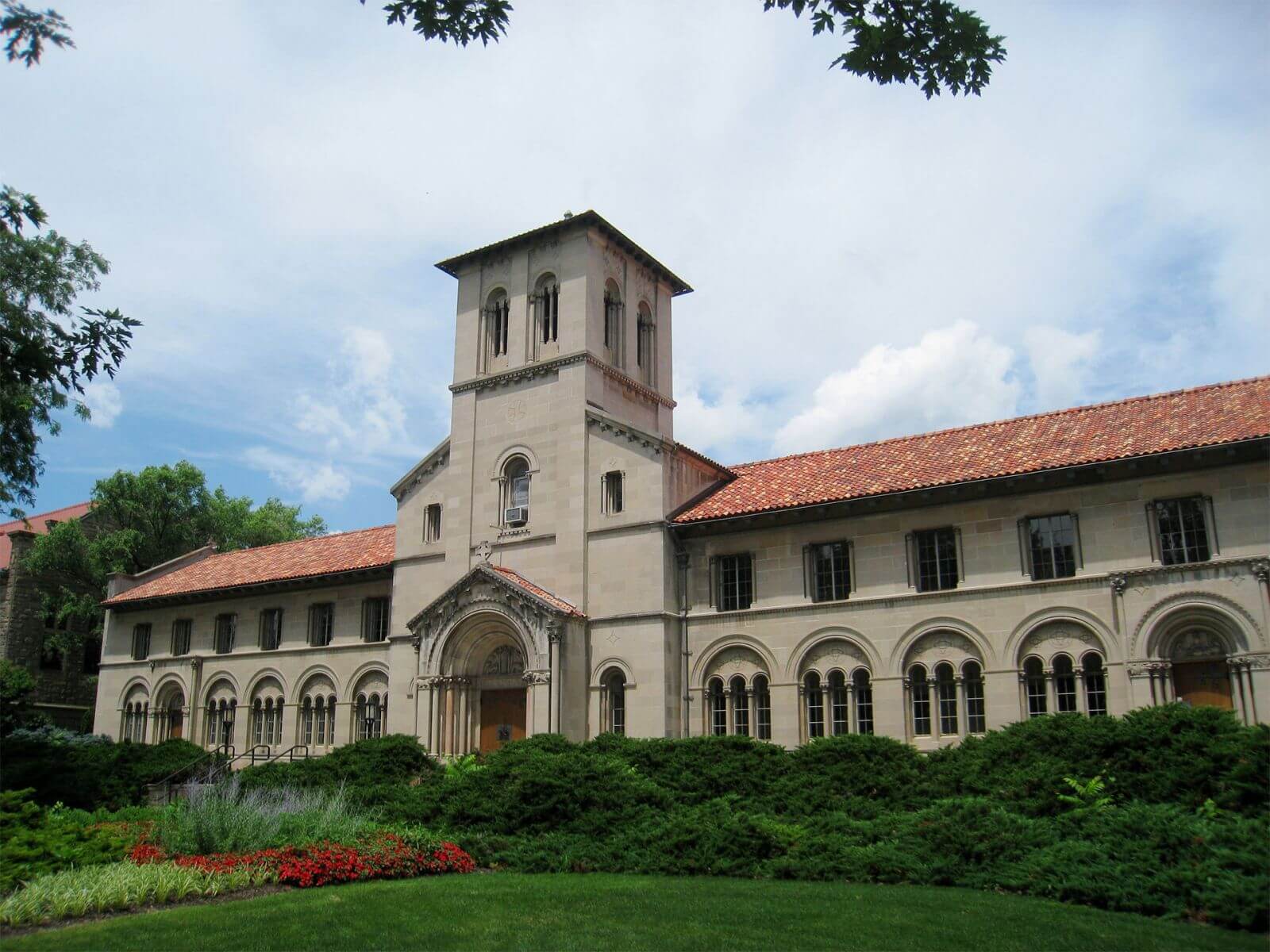 (Image via Wikipedia)
No list ranking hipster colleges would be complete without Oberlin College. This private liberal arts college outside of Cleveland, Ohio anchors itself in the history of higher-education as the first college to admit women and people of color alongside white male students. Oberlin is a destination for art majors, writers and musicians, who account for the subgroups of Oberlin's thriving hipster culture. Chris, an employee at Gibson's Food Mart and Bakery in downtown Oberlin, described local students as "free-thinking and original. They are not into name brands, but like their Apple products." Don't we all? Students enjoy the bakery for the gluten free options and organic foods. While some might refute the hipsterness (or hipsterocity?) of such a school because of the obscurity of its rural setting, Oberlin proves that you can take the hipster out of the city but you can't take the city out of the hipster.
4. Sarah Lawrence College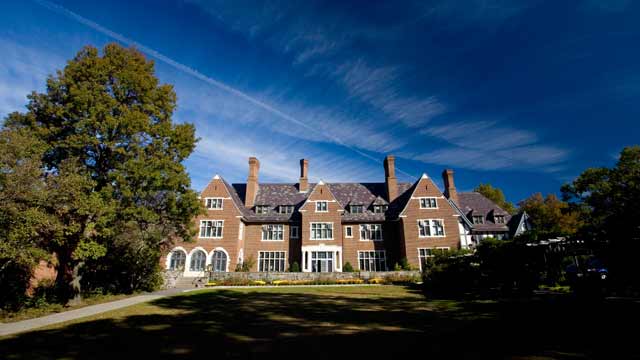 At Sarah Lawrence College in Yonkers, NY, great intellectual minds are mass-produced. The faculty at Sarah Lawrence is committed to helping students learn what they want in ways that work for them–as expressed in their unofficial motto, "You are different. So are we." In the spirit of this motto, Sarah Lawrence removes the familiar practice of standardized exams and organizes the bulk of its courses as seminars confined to 15 or fewer students, distinguishing itself from other liberal arts colleges. This level of originality is reflected in the fashion and self-expression of students on campus. "Students tend to gravitate to thrifted finds and vintage threads. Women and men are both empowered in the way that they seldom allow the opinion of others to affect what they put on in the morning," said Baldwin Virgin, fashion correspondent for the college's newspaper, The Phoenix.
3. Portland State University
Portland acts as an essential hipster home-base with its mustachioed and flannel-wearing inhabitants. Known for its bike-friendly environment, the campus of Portland State University mingles the rural setting of the Pacific Northwest with the urban feel of a major metropolitan city. With this much freedom it's obvious the students at PSU don't take themselves too seriously. They stay mellow listening to the endless beats provided by KPSU, the school's student-run radio station. Off-campus adventures to the ever-popular Pearl District always leaves foodies wanting more, and their Instagram followers wanting less. If food is too conventional, the hippest of the hip can indulge in the eccentricities offered by Portland's artistic Concordia neighborhood, home of the odd and annual Albert Street Fair.
2. Bard College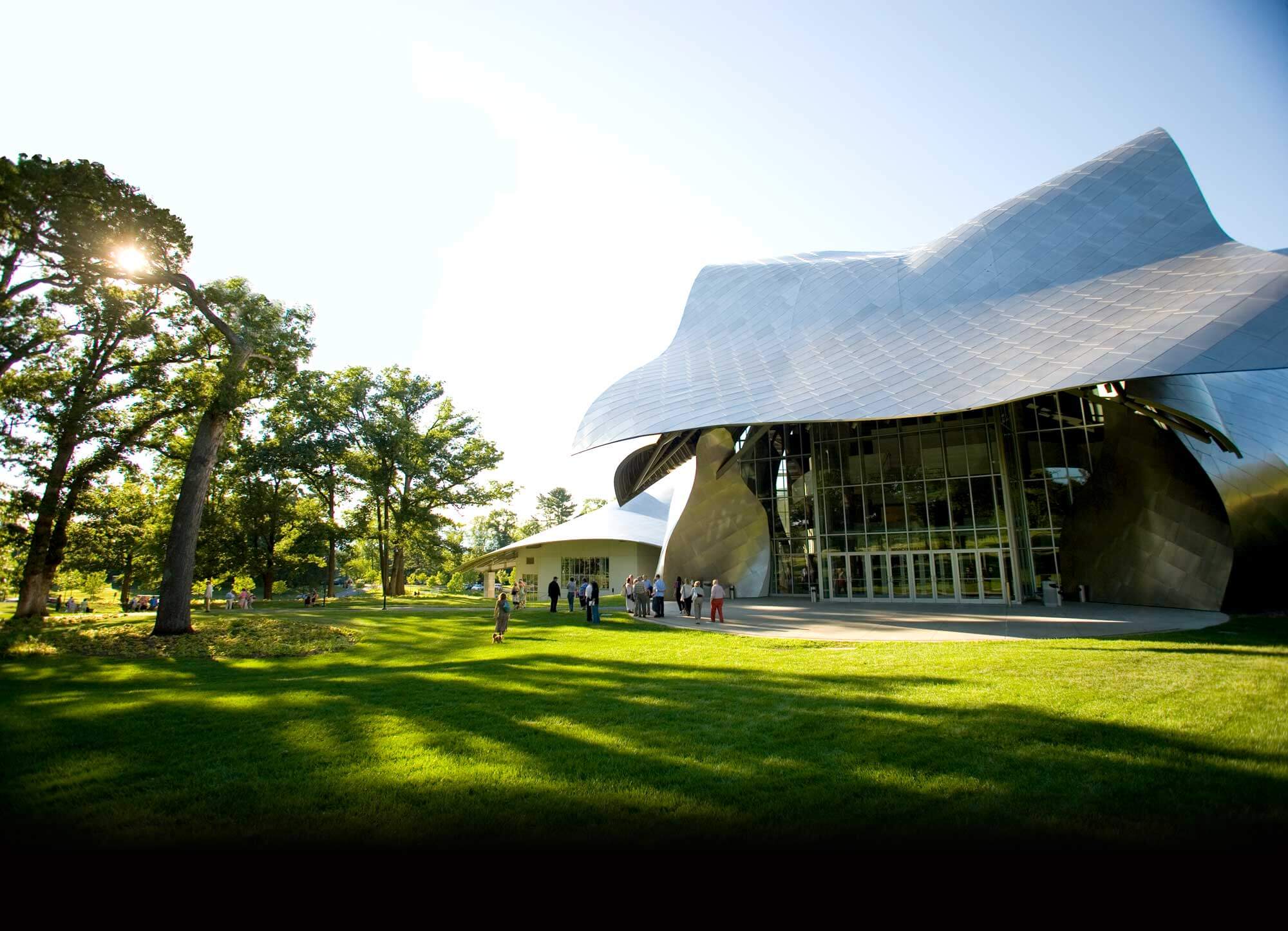 An entry on Urban Dictionary of Bard College says, "Bard is known as one of the most liberal schools in America, and it's easy to see why, as most of the kids who go there are artists, stoners, hippies, hipsters, atheists or vegans." It its own words, Bard offers students "A Place to Think." While the typical hipster avoids such labels, it seems to capture the essence of this little liberal arts college north of the Big Apple. Bard's secluded location offers students an intellectual escape from the hustle and bustle that defines (or confines) the average American hipster, but an infusion of urban vitality is only a train ride away. In an apparent homage to the school's name, 32 percent of students at Bard major in visual and performing arts, giving strength to the collective voice of America's Gen-Y hipster movement.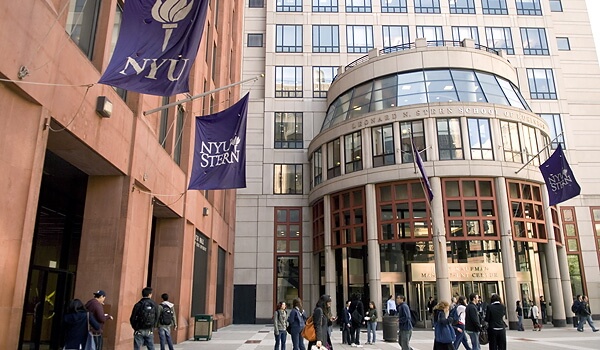 There's just something about this city. It's both an artistic dream and the overflowing source of creative inspiration for people of all generations. It's a city of progression, for foodies, fashionistas and individualists alike. From this unparalleled platform, New York University reigns supreme as a destination for our nation's hippest students. Directors Woody Allen and Martin Scorsese, as well as reclusive author J.D. Salinger, who wrote the handbook on hipster attitude (a.k.a. Catcher in the Rye ), attended the college. At NYU, a student can study what it means to be a hipster, and I mean that literally. Just pick up a B.A. in metropolitan studies to explore topics like "urban life, social movements and cultural dynamics."
(Main image via Bill Dickinson)
Check out The 10 Most Hipster Campuses of 2011 to see how the hipster landscape has evolved.

[tps_footer]
Complement your hipster look with your favorite throwback books.
Top 20 Colleges for Aspiring Writers
CM's Top 10 Journalism Schools
CM's Top 10 Colleges with the Hottest Girls
CM's Top 10 Colleges with the Hottest Guys
[/tps_footer]