Students attend college with one particular end goal in sight: getting a job after graduation. Sure, there are exceptions, but more often than not, students want to graduate knowing they're prepared to support themselves. But what if you don't know what you want to do? It's stressful, to say the least. Universities constantly push students to find internships in their ideal field, tailor their resumes to their dream jobs and network with people in their future industry. Without an end goal in mind, these tasks feel daunting. But have no fear!
There are ways to figure it out, more or less stress-free.
Check out these tips to help you find your ideal career.
1. Personality Tests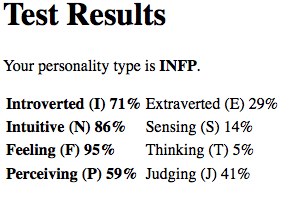 Us college kids love personality tests. Every year a new one gets majorly popular (like the Enneagram test), but did you know you could actually use these to your advantage? "Depending on what the student is looking to figure out, such as potential fields of interest, if used correctly these tools can be very helpful in assisting students in developing self-knowledge," said Christine Zinzow, Union College's assistant director for the Becker Career Center. "It is recommended that a professional trained regarding that assessment is the one reviewing it with the student." Contact your college's career center to find out if they have a personality test available to you.
2. Informational Interviews
When you think interviews, you likely anticipate a nerve-wracking, sweat-inducing experience in which some well-dressed stranger gruels you about your skills, interests and background. Actually, more than one type of interview exists — surprise! Say you meet someone incredibly interesting and they work in a field you've either not heard of or want to learn more about, informational interviews can help you. "An information interview is a meeting or phone call that allows the interviewer to learn about a specific job type, career or company/organization," said Tatem Oldham, the interim director for UT Austin's Liberal Arts Career Services. "Your interviewee can be anyone you want to learn more about or someone who can give you an insider's scoop. Informational interviews allow you to ask the questions you've always wondered about, from a professional who is working in an area that interests you." Call up that professional you've known for years or have only just met and find out if their job might one day be yours.
3. Courses in the Field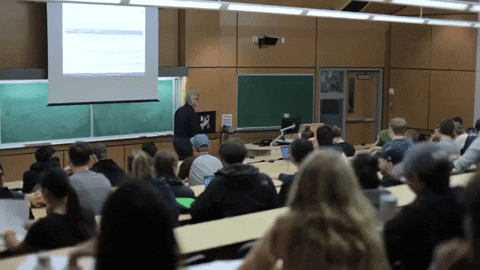 Professors tend to design courses to prepare you for real-world experience. So, if you don't know exactly what you want to pursue, why not throw in an elective in something that sounds fun? What about a journalism course? A business course? "My classes have helped me prolong [pursuing journalism] because of my professors who are currently in the field so it's a cool way to hear their practical implications of what they teach us," George Washington University sophomore Peyton Wilson said. Some universities even offer career development courses! For example, the University of North Texas has a course designed to "clarify [students'] career goals in exploring their interests, abilities and values." Check out whether or not your school has a course like this too.
4. Internships, of course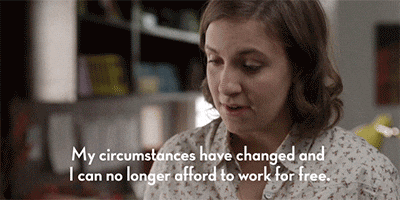 If career centers single out one piece of solid advice, they'd tell you to gain experience. Most students instinctively consider internships and jobs, but these are not your only options. Of course, internships benefit students greatly. "Internships allow students to reality test various career paths while the stakes are low," Oldham said. "Most internships give an accurate representation of what an entry-level full-time position at that organization might be like." Once you've narrowed down some choices, reality check them with an internship. "On campus, students should be actively engaged in extracurricular activities including sports and clubs/organizations," Zinzow said. "Students should consider reaching out to network with alumni, request and execute informational interviews, participate in shadowing opportunities, and take part in experiences abroad." You just might love study abroad so much that you choose to focus your career on working for a study abroad office.
5. Try Out What Interests You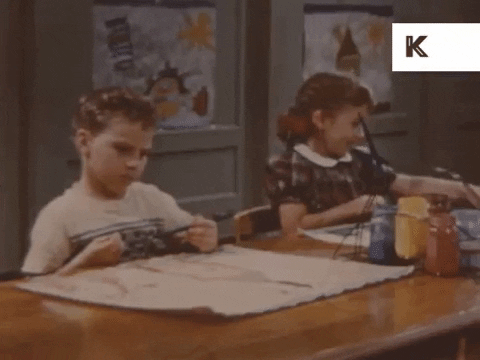 Occasionally, happy accidents happen. You could see a flyer advertising a networking event. Maybe you walk in on a meeting of startup entrepreneurs. Who knows? Hannah Ficke, an Information Technology Security Engineer at Entergy, didn't even want to work in tech before attending UTSA. "I actually wanted to be a makeup artist in California, but decided to give college a try first," she said. "When I started at UTSA I went to a presentation in the business school about their cybersecurity program and I thought it sounded interesting, so I picked it up as my major and haven't looked back." Even if you already have your dream career picked out, have some e fun and attend an event completely unrelated. Give it a try!
6. Evaluate What's Important to You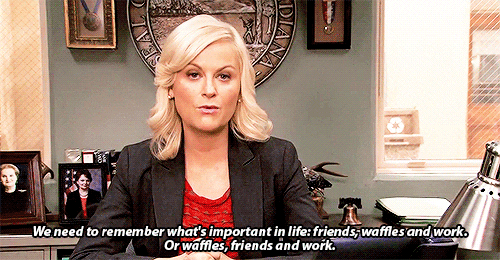 We're all different people with different aspirations and values. So, naturally, we want different things out of our jobs. Do you want plenty of time off, perhaps to spend vacationing at the beach or road-tripping across the country? Or would you rather have a solid salary and job security to soothe your anxious mind? Different careers have different strengths and weaknesses. You might want to evaluate the benefits of one compared to the benefits of another. Think about things like time off, potential fulfillment and job satisfaction, salary, benefits, and job security. "College is a huge financial investment, go for something that interests you, but will also provide a steady career with growth opportunities," Ficke said. Don't get caught up in what other people want for you. At the end of the day, your satisfaction with your career depends on your values.
7. Keep an Open Mind
We all hope one day we'll wake up with a sudden realization of the perfect career. This may happen once in a blue moon. But likely, the job you've been aimlessly searching for won't unexpectedly dawn on you. Keep an open mind. With quickly changing and adapting technology and media, you might have never heard of the company or even the position. Hannah Ficke searched for a job about 6 months before receiving an offer. "It was very discouraging to apply for jobs every day and not hear back from anyone," Ficke said. "Luckily one of my friends from college had a colleague that was looking for a fresh college grad for a position on his team and she recommended me." When asked for advice for those who struggle to find a job, Oldham said, "Come see us! Career coaches can help identify problems with your search process." Talk to people. Explore options. You'll never expect running into exactly what you need.