If you asked my friends and family, they would probably tell you I'm the most qualified person to write this article. From forgetting to pack the necessities to misassembling furniture, I have admittedly frustrated one, two, maybe five too many loved ones with my move-in day fails. However, I'm not alone in my struggle. Here are some anti-guidelines and ridiculous stories from students who have been there and forgot that. Freshman and fellow collegiate movers, if you'd like to make the big day as painful as possible, please take notes on this collection of mishaps, and don't be afraid to embark on your own list of mistakes.
Become a Flight Risk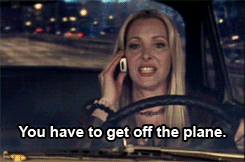 Flying to college with bags in tow is stressful enough, so do yourself a favor and don't tell the airlines you brought along radioactive materials. Erica Leuenberger, a 2015 Baylor graduate, can verify. "I missed move-in day because my mom accidentally checked 'yes I am traveling with hazardous materials.' We had to stand in some line to get it taken off the boarding pass and that led to us missing our flight to Texas," Leuenberger said. Ahh, the joy of missing a flight… said no one ever.
Keep your wits about you during the check-in process and avoid the hazardous materials section. Or, as Leuenberger said, "Don't let your mother check you in."
Boldly Drive Where No U-Haul Has Gone Before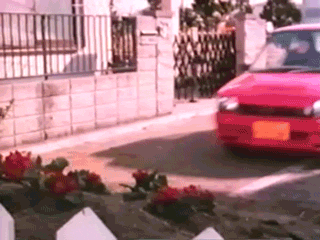 If you're a student at the University of Notre Dame, you understand that walking on the grass on God Quad is a huge no-no if you want to graduate. Or so the legend goes. But no one said anything about driving, right? Notre Dame sophomore Ashlyn Rambo said her move-in experience was certainly an adventure to write home about. "My friend talked me into driving the U-Haul she rented for our friend group with all our dorm stuff in it. We had to ask an Edible Arrangements truck driver to rescue us after we got the U-Haul stuck behind the dining hall, and then we drove through God Quad to get to one of the girls' dorms. Judging by the size of the road and the looks on peoples' faces, it was somewhat illegal and we destroyed a shrub or two," Rambo said.
If you have no other choice but to rent out one of these glorified Mystery Machines, you can either make sure to avoid legal trouble and stay on designated roads or you can pull a Rambo and manage to see the silver lining in your legally gray escapade. "I think I can say I've mastered the art of truck driving, and at least I'll have a fall back career if all else fails," Rambo said.
Break the Car Keys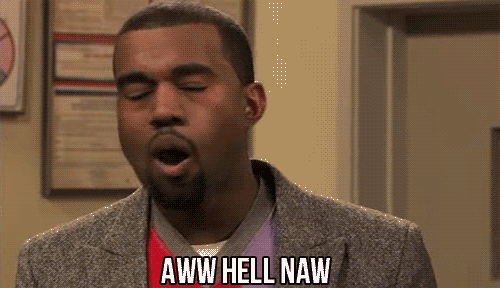 You're a freshman just arrived on campus, ready to meet your dorm friends and RA's. And what better way to say hello than ask them to take your mom on a joy ride? Notre Dame sophomore Jacklyn Cooney said, "My mother broke the car key when trying to lock my brother's truck bed, so Sister Mary had to drive my mom to my brother's apartment to get the spare. Mom, really?"
We've all spent days watching our mom call shotgun in our favorite nun's Honda. Or something like that. Moral of the story, bring a spare key or relax and roll with the unexpected punches move-in day has to offer.
Alert the Feds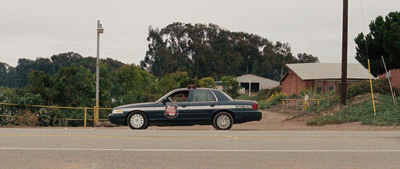 Move-in emergencies happen all the time; you forget to ship a box, drop your favorite lamp and find the dorm elevator after you've finished moving all your stuff up the stairs. All of these scenarios are a cause for distress, not a cop call. Unless you're five, that is.
University of Florida freshman Livia Ledbetter brought more than her bedding to move-in day. "As we were hauling things out of the trunk, my five year old brother ran up to the emergency police box and pressed the button, which signaled an officer," Ledbetter said. Can you blame him? Move-in day is stressful on everyone, especially when you have to leave your big sister behind. "Honestly I think he did it on purpose because he was upset that I was leaving," Ledbetter said. Just make sure to remember this story keep a close eye on any young hooligans, who may or may not want backup when it's time to say goodbye.
 Return the Favor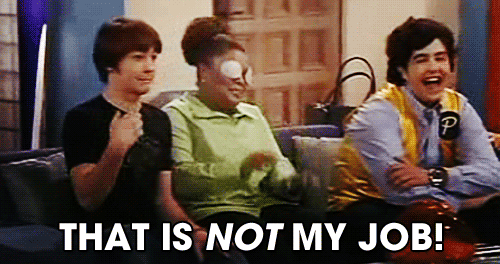 If someone is helping you move, return the favor when they have to move. If someone is giving you a lift to your out-of-the-way storage unit, offer to help move their boxes or unpack. If your dorm mate spent the day holding the door for you, and all they asked in return is to borrow that old rug you aren't going to use, make sure to get it out of your storage unit. Seriously, take this one from me and please remember the rug.
Moving sucks. Everyone hates it and everyone does it. Make it a community event, help others out and thank your friends and family for their help. Otherwise, you'll have no one to lean on (and complain to) when this precious day rolls around again, and we all know the only thing worse than moving is having to move alone.