Calling all the single ladies, romance junkies and suckers for a predictably happy ending! Enter the chick flick: the quintessential film genre for fans of heartwarming (and dare I say…Hollywood?!) love stories that send you happily spiraling for Mr. and Mrs. Right. You know it's true—turning on your favorite gal pal film or star-crossed lover classic feels just like wrapping yourself in a warm blanket…Can Colin Firth snuggle up, too?
Grab some popcorn and check out 35 chick flicks that will keep you company 365 days a year!
Spring Flings
1. Mean Girls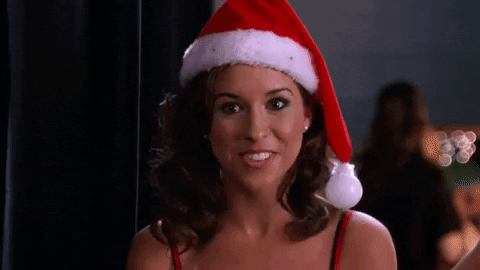 What's more fetch than bingeing the best movie of the millennium? Mean Girls serves you the Holy Trinity of chick flick tropes: the hot guy with pushed back hair; the Plastic mean girls; and the naïve new girl just trying to find her way in the jungle of high school. Oh, and you know you want to rock those Christmas outfits with your cool mom in tow. You don't need to have ESPN or something to realize this movie fits every chick flick lover's needs.
2. 13 Going on 30
80s music, fashion magazines and Mark Ruffalo: how could you go wrong? 13 Going on 30 reminds you to slow down, be yourself and stay in the present—while donning some retro blue eye shadow and showing off your best Thriller dance moves of course. If you feel the opposite of 30, flirty and thriving right now, never fret! Grab some red Razzles and make a wish with Jenna on her Barbie dream house to travel back to when times were easier.
3. What a Girl Wants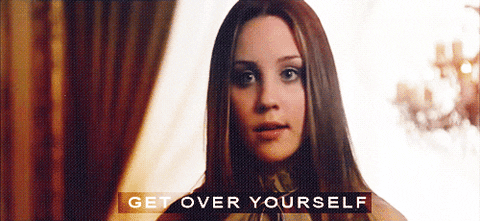 Amanda Bynes and Colin Firth equal the 2000s rom com dream team. Throw in an endearing father/daughter relationship and a totally hot, British punk rocker/waiter/wedding singer love interest for the perfect combination of a feel-good film. Who else wants their long-lost father to be the equivalent of British royalty?
4. Little Manhattan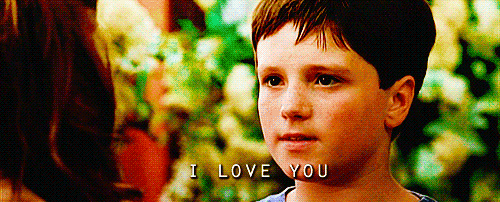 Central Park. Baby Josh Hutcherson. Karate, bike rides and tons of Rosemary-themed songs. Little Manhattan offers all of these NYC staples and more wrapped in the adorably realistic anguish of first love and heartbreak. The 2005 film tackles whether or not girls mature faster than boys, and if splitting a wooden block in two will win Rosemary Telesco's heart at 11 years old. Oh, your die-hard crush on Josh from The West Wing (raises hand) may revive itself as well.
5. Romy and Michelle's High School Reunion
If you can perform a choreographed interpretive dance to Cyndi Lauper with your bestie while rocking some really rad pink and blue glittery mini-dresses, you found the right film. Whether or not you totally invented Post-Its or just really love your best friend, Romy and Michelle's High School Reunion presents the perfect chick flick to watch with your partner-in-crime. And who can say no to peak-90s Lisa Kudrow? Dibs on being the Mary in the relationship!
6. Someone Great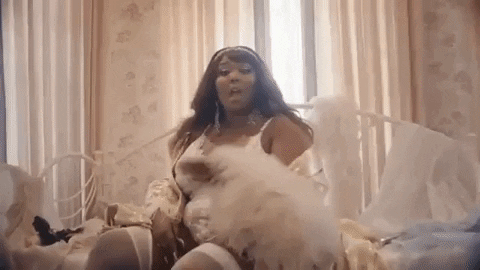 The movie that helped introduce the world to Lizzo offers watchers some comfort, support and motivation to get through that tough break-up. Sometimes you need to cry it out, scream in your kitchen to Truth Hurts and get back up again with the help of your best gal pals. Someone great with come and go again, but this film lets you know friendship is a forever kind of thing.
7. To All the Boys I've Loved Before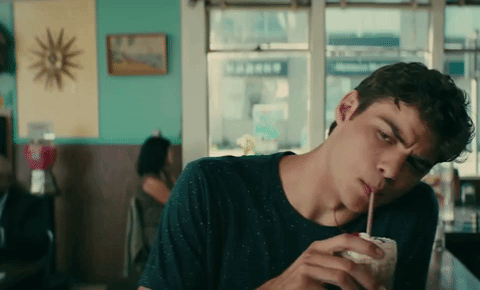 Comfort baking and total room makeovers: did Lara Jean read my mind? This book-turned-movie chick flick serves up the best cheesy romance dishes you can think of—the fake boyfriend trope? YES. And yes again. Lara Jean's quirky-cool style and Noah Centineo's boyish charm will gladly reign in chick flick lovers for the long haul, and make you rethink sending out texts over a heartfelt love letter.
8. My Big Fat Greek Wedding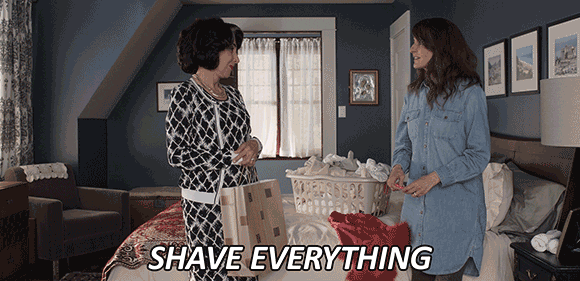 A June wedding, anyone? For anyone with a BIG, lovable family who has ever found the one, this movie gives you all the empowered woman-chick flick feels. Everyone wants a love as great as their parents, and My Big Fat Greek Wedding gives you laughs and happy thoughts bigger than Tula's extended fam at a dinner party. And if you ever feel down, spray some Windex on your feelings and watch all your problems melt away.
Summer Lovin'
9. 27 Dresses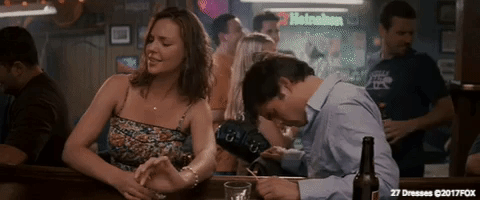 Being always, always, always the bridesmaid might get tiresome, but at least you have a relatable movie to turn to! If you look at the groom's expression instead of the bride at weddings and somewhat know the lyrics to Benny and the Jets, this chick flick will bring you endless laughs and lots of fuzzy feelings.
10. Bend It Like Beckham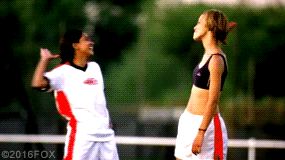 Set in London, Bend It Like Beckham follows soccer-obsessed Jess whose strict Indian parents find the sport inappropriate for a young woman. As a love-triangle (I spy a young Kiera Knightley) and a sports film, this rom com scores in every chick flick's goal. Also, you get to see the back of David Beckham's head.
11. From Justin to Kelly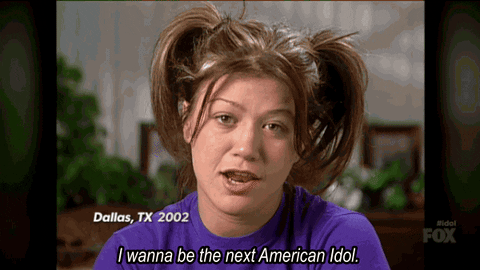 Although this movie ranks highly as one of the worst-critiqued early 2000s films (and Kelly Clarkson personally despises it), you simply need to experience From Justin to Kelly in all of its movie-musical glory. Enjoy this rom com set during spring break in Fort Lauderdale, and pretend that you traveled back in time to when chunky highlights were acceptable and all anyone cared about was who won American Idol.
12. Love and Basketball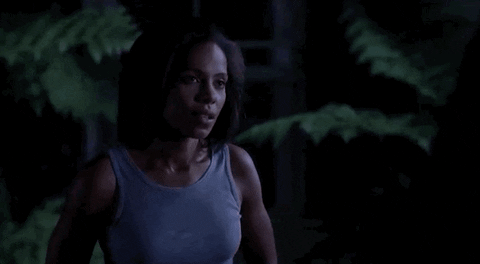 All's fair in love and basketball! A fan favorite, Love and Basketball tells the story of two childhood friends who grow up with dreams of going pro. Will they score points with each other off the court? First love, feminist themes and a real portrayal of life's ups and downs make this film a true chick flick classic. You'll come for the basketball, but you'll stay for the romance.
13. Bring it On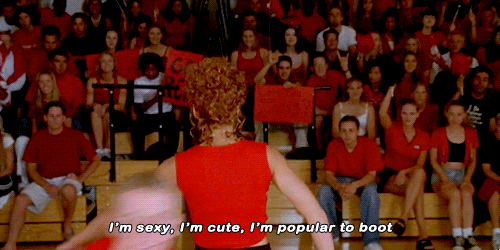 One of the most iconic chick flicks ever to be featured in Ariana Grande's Thank U Next video, Bring It On puts the cheer in cheerleader. Who didn't fantasize about dancing around your bed to a mixtape from your best friend's brother, or having a cheerleading team in high school that actually showed any form of pep? And yes, I call wearing a green Clover's uniform next Halloween!
14. She's the Man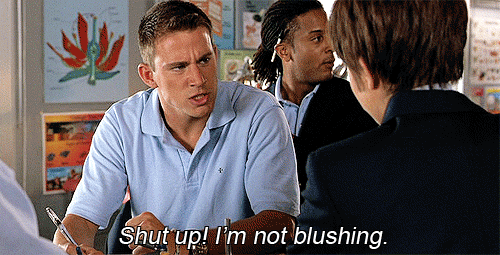 The elite chick flick. Complete with Channing Tatum wearing a tampon in his nose, Amanda Bynes dressed as her brother with the Barbie Girl ringtone and iconic lines like, "End of relationship," this film might just make you laugh until you cry. And if you don't know how to talk to your crush, there's always the "favorite type of cheese" pick up line.
15. Dirty Dancing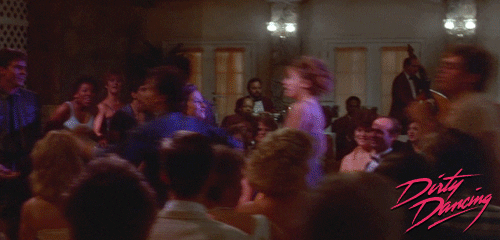 No chick flick list feels complete without a running start right into the outstretched arms of Patrick Swayze. Reminisce about your nostalgic summer camp memories as you listen to Hungry Eyes and (I've Had) The Time of My Life. Nobody puts Baby in the corner, and nobody can call themselves a chick flick fan without loving this comforting classic.
16. Mamma Mia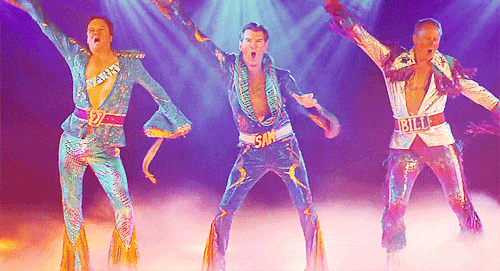 Three dads, ABBA and an island in Greece? Thank you for the music, and thank you Meryl Streep for the happiest, get-up-and-dance chick flick out there. You will 100% receive a giant boost of serotonin once you twirl around your house singing Dancing Queen at the top of your lungs.
17. 500 Days of Summer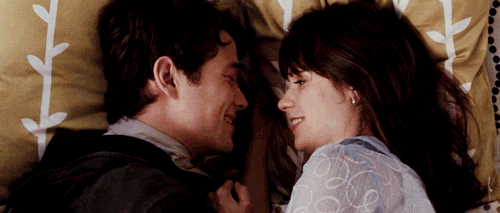 Warning: this movie may induce some tears. So, you think you found the one because they sing the Smiths in an elevator or want to go on quirky dates to Ikea? Even though your relationship ends and the world feels over, remember this: there's always another girl out there for you that happens to be named after a season.
18. Sisterhood of the Traveling Pants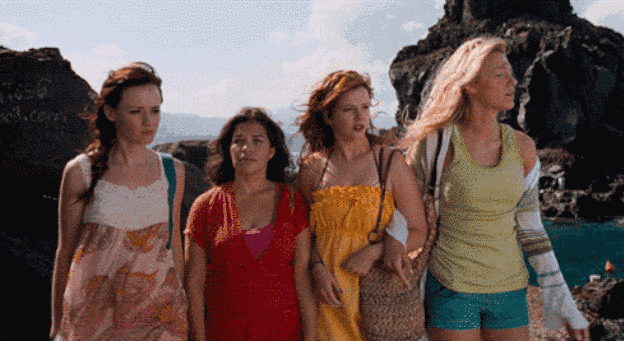 This one's for the girls. When you find a magical pair of jeans that fits four best friends, the pants simply NEED a movie to document their summer travels! Blake Lively, Amber Tamblyn, America Ferrara and Alexis Bledel give you the perfect BFF chick flick to make you want to hug your bestie—and buy a rhinestone pair of boot-cut jeans.
Fall in (Fictional) Love
19. Legally Blonde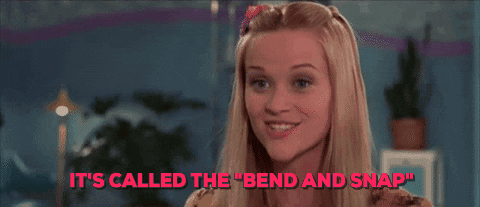 Head to Harvard from your couch this fall with Legally Blonde (can the Bend and Snap count as your steps for the day?). It's physically impossible to not quote the entire movie in one sitting…what, like it's hard? "Legally Blonde is such a classic feel-good movie that never fails to make me feel empowered. Watching Elle become successful in her career while also finding someone who truly loves her for her is exactly the kind of message I want to hear on any day of the week!" said St. John's University senior Stephanie Keane. This chick flick also has a spectacularly catchy Broadway musical that will leave you feeling So! Much! Better!
20. Save the Last Dance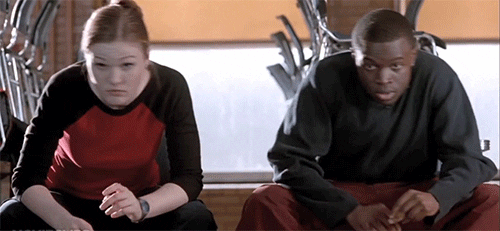 Every good chick flick has at least one dance number, and this film brings plenty of moves in amazing early 2000s fashion! Set in Chicago, this Julia Stiles and Sean Patrick Thomas classic explores interracial romance amidst the background of family tragedy, as well as how the power of dance strengthens their connection. Even though you can't head out to a club in 2020, live vicariously through the bass-thumping vibes of Save the Last Dance.
21. Twilight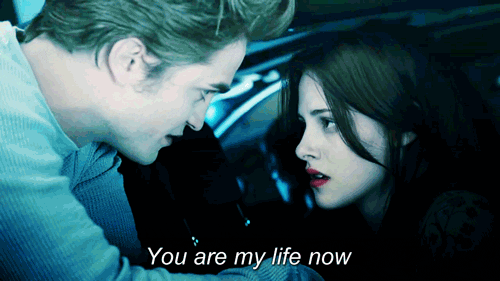 If you didn't experience a personal Twilight revival this year, you didn't truly go through the five stages of quarantine grief. Arguably the coziest fall chick flick out there, head on over to Forks, Washington and let the chill vibes of Bon Iver change your life. "Twilight is the ultimate fall film! From its iconic blue tint to the amazing soundtrack, this movie just makes me want to curl up on the couch and look out the window as the leaves fall," SUNY New Paltz senior Gabrielle Louise said. Twilight proves the ultimate romantic movie to cuddle up with and binge watch on a rainy day.
22. A Cinderella Story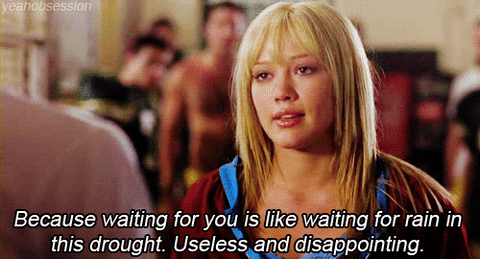 Even though high school football might not be your definition of a "fun" movie theme, Chad Michael Murray in a football jersey will def change your mind. With tons of inspirational Hilary Duff quotes, a magical kissing-in-the-rain scene to Jimmy Eat World and of course, Jennifer Coolidge, A Cinderella Story ranks high on everyone's list as one of the BEST chick flicks of all time.
23. Clueless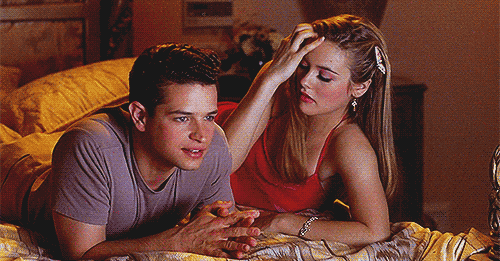 Looking to watch another movie instead of Clueless? Ugh, as if! You simply need to watch a chick flick if a.) it takes place in a sunny California high-school b.) knee-high socks and yellow plaid skirts make several appearances and c.) Paul Rudd exists in its universe. You're totally buggin' if Clueless doesn't cheer you up!
24. Pride and Prejudice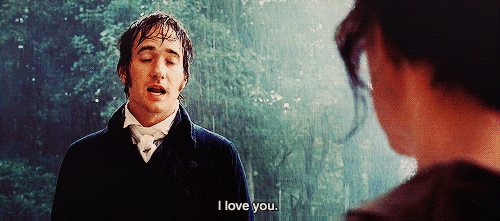 A good English period piece is integral to a chick flick, especially if it comes from Jane Austen! All the words not said, the stolen glances across the ballroom and the innocent strolls along the garden between Elizabeth and Darcy rocks the world of romance lovers alike. Darcy's hand flex after holding Elizabeth's hand lives rent free in your mind, don't lie.
25. Love, Simon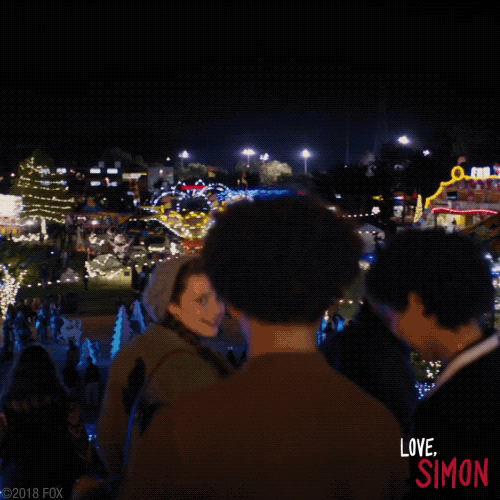 Check out the perfect friendship movie for all those who simply want to be loved and accepted, but high school just happens to suck. Love, Simon gives you John Green-level witty teens and amazing LGBTQ+ representation. A scene in which Simon realizes he's gay after watching Harry Potter and Brendon Urie will make you say #relatable. And who can't relate to 7am coffee runs with the gang?
26. 10 Things I Hate About You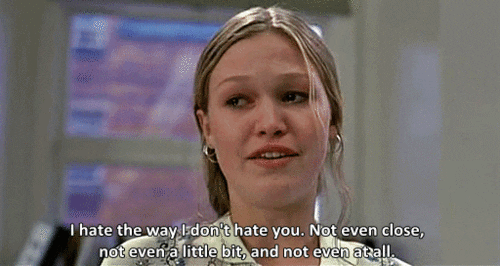 You hate the way you can't just watch chick flicks instead of going to work, you hate the way adulting makes you feel. But mostly you hate how you don't hate this movie, not even close, not even a little bit, not even at all. While you try to be as cool as Kat, enjoy this chick flick with some unrealistic Cheap Trick school performances and baby Joseph Gordon Levitt.
27. You've Got Mail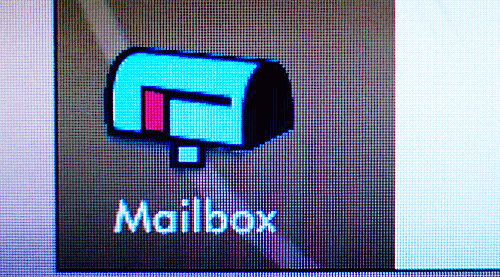 Any movie with Tom Hanks feels like a warm hug. Combine it with an early-computer age online-dating plot and NYC bookstores, then you have the quintessential 90s chick flick! Run through the fall leaves in your nearest Manhattan park with your golden retriever shouting, "I wanted it to be you!", and you're guaranteed to make some middle-aged woman's day.
Winter Wonderland
28. Me Before You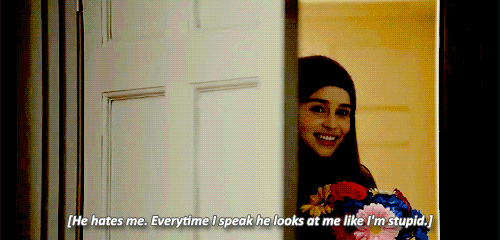 Bring out the yellow and black bumblebee tights and a box of tissues! Me Before You breaks your heart and fills it back up with this tragic love-story starring Emilia Clarke and Sam Claflin. This chick flick will make you treasure that red dress you save for special occasions, and remind you to live boldly, freely and without hesitation. Think YOLO, but with a LOT of tears.
29. Let it Snow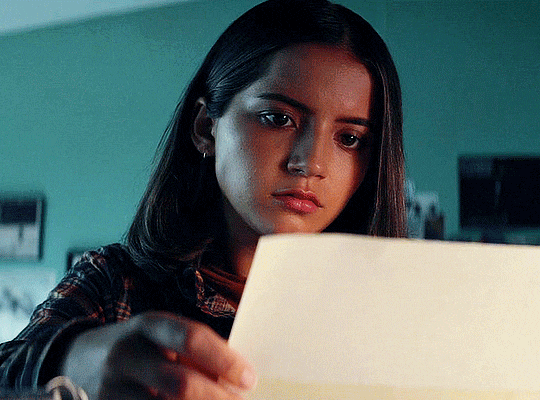 Nothing screams John Green more than elaborate, interconnecting storylines and improbable teen parties. "Let It Snow is the type of rom com that you would definitely enjoy most with some hot chocolate, snuggling under a warm blanket with the rain outside. It traces several completely different stories, and of course, all have a happy ending. What I love most is that almost every person will find at least one character they could resonate with!" said Baruch College sophomore Sophia Kobzarenko. Let It Snow brings the Christmas cheer AND all the feels, while making you extremely nostalgic for 2013.
30. Love Actually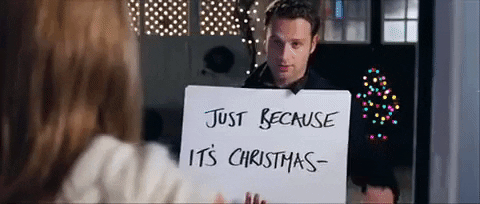 Grab your coziest blanket and your best British accent impression to snuggle up and enjoy this heartwarming Christmas chick flick. Love is, actually, all around with this star-studded cast, including Hugh Grant, Alan Rickman, Emma Thompson, Colin Firth, Kiera Knightly and more! To me, Love Actually is perfect, and my wasted heart will love this holiday film as long as All I Want for Christmas Is You plays on repeat each December.
31. Sleepless in Seattle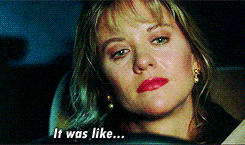 Another Tom Hanks and Meg Ryan classic, Sleepless in Seattle will keep you company on all of your cold, sleepless nights this winter! Romanticize finding your true love on the highest floor of the Empire State Building, and make sure to listen to your nightly radio talk shows in case Mr. Right calls in.
32. Serendipity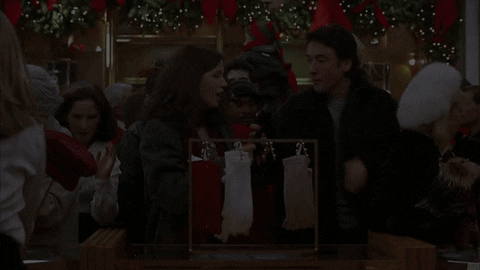 What happens when you meet the girl of your dreams, but she insists on leaving your numbers on a five-dollar bill and the inside cover of a book to see if fate will bring you back together? You call it serendipity! For all who believe in destiny, this wintery chick flick is written in your stars.
33. Casablanca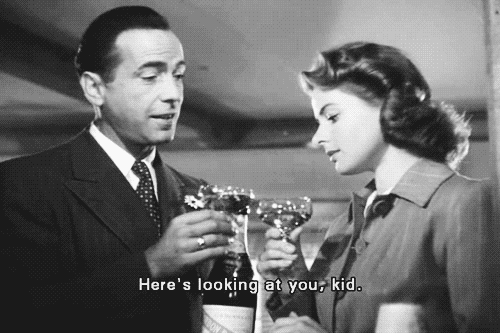 The OG chick flick, Casablanca will make you swoon in black and white. Dreamy scenes of guarded Humphrey Bogart bring the word "classic" to life, and you'll be shedding a tear long before the end credits roll. They may always have Paris, but you'll always have this masterpiece to watch time and again.
34. Any Hallmark Christmas Movie ever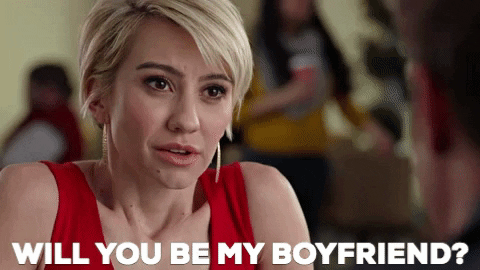 Hallmark movies, aka, comfort food in cinematic form. Extremely predictable but unimaginably addictive, Hallmark Christmas movie marathons will ease your chick flick soul, make you impulse buy fancy red pea coats for winter that you will never wear and help you feel incredibly jolly. Pass the popcorn!
35. Bridget Jones's Diary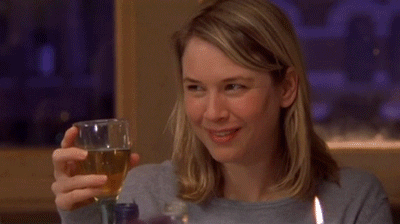 Just what the doctor ordered: a Hugh Grant and Colin Firth love triangle! Hilariously relatable and perfectly British, Bridget Jones's Diary offers just the right amount of second-hand embarrassment and drunken diary entries to create the ultimate chick flick. Go on, run through the snow after Colin Firth in your granny panties with Ain't No Mountain High Enough blasting in the background. You know you want to.