Aspiring words of wisdom can come from the oddest of places: an invisible cat, a robot from the future, even a genie. No matter the source, Disney characters have been looking out for the growing kids of the world. I'm not saying that we can all relate to rescuing a princess trapped in a tower. But many of their impossible tasks can be transferred to the struggles of a college student. Disney quotes will help you push through those tough days and say "Hakuna Matata."
These Disney quotes will make you want to run around campus yelling, "To infinity… And beyond!"
1. "Thanks for the adventure – now go have a new one!" – Ellie, Up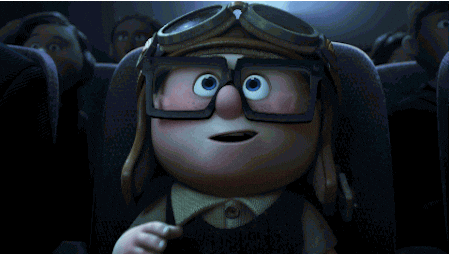 Moving to another city, beginning a new part of your life and leaving those that were a major part of your life can leave you replaying the saddest montage in animated history on repeat. Don't let this hold you back from starting your next adventure as a college student. During your first week of classes seek out events happening in your dorm. Meeting new people will allow for new experiences within the student community. You can always find time for a couple phone calls if you experience a rocky transition.
2. "I could get used to a view like this… yep, I'm used to it. Guys, I want a castle." -Flynn Rider, Tangled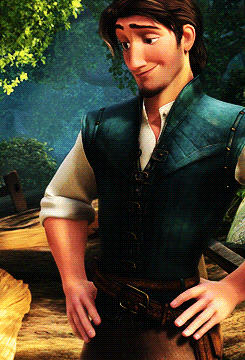 As we have learned from Flynn, it never hurts to dream big. Who knows? One day you could run from palace guards, stumbling upon a hidden tower where the lost princess is being held… Or you could land that major internship that you've been dreaming about since you declared your major.
3. "It's not flying… It's falling, with style." – Buzz Lightyear, Toy Story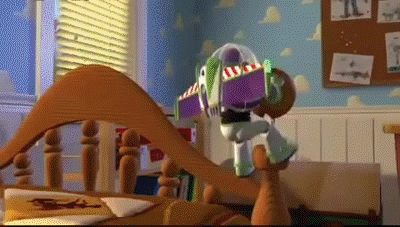 "Beginning your college career can be like stepping onto an alien planet. You have to adapt to your surroundings and grow through the experiences you share at the university," said University of Iowa sophomore Matthew Breja. In the first week of classes, you get thrown into group activities while trying to learn the way of the land and survive your first semester of classes. Then there's the literal fall as you trip over your own feet running into a building for your first 8 a.m. class. Keeping an open mind to things that you encounter on campus and in the classroom will help you adapt more readily in the long run. Don't expect a graceful flight the moment you step on campus.
4. "If you don't know where you want to go, then it doesn't matter which path you take." – Cheshire Cat, Alice in Wonderland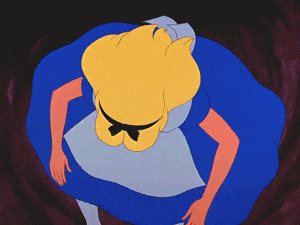 Listen, I can't decide what movie to watch this weekend let alone what job I want to have for the rest for the rest of my life. Within the first year as a student, many people feel a certain expectation to declare a major as soon as possible. "I had no idea what I wanted to do with my life. There's a pressure to pick a major quickly and stick with it… I realized it's okay to change your major and still have no idea of what you want to do," said DePaul University sophomore Emily Mefford. Look at this from the bigger picture: You can't be expected to give a concrete answer in a year to the question that spans the next 80.
5. "I never look back, darling. It distracts from the now." – Edna Mode, Incredibles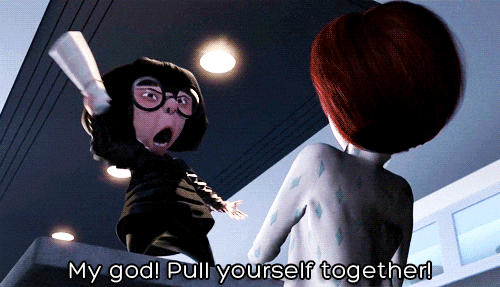 We've all made mistakes while trying to navigate our way into adulthood. As students, we constantly ask ourselves if we spend too much time studying in an isolated space and too little experiencing actual human interaction within the span of a day. Unfortunately, no matter how you embarrassed yourself Friday night, there's no way to go back and change what was done in a drunken daze. Acknowledge it and learn from it in order to change the outcome in the future. But remember, "No capes!"
6. "Happiness is the richest thing we will ever own." – Donald Duck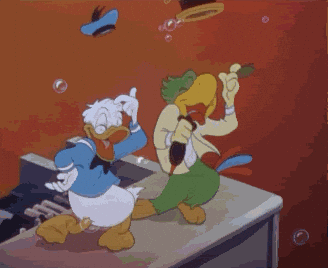 "It's crazy how happiness is mainly referred to as having something or an experience that benefits you in some way making you happy. But for me, it's the other way around," said Des Moines Area Community College sophomore Alexandra Martinez. "I don't just want happiness in the future but now while I am struggling through school." You should not regularly experience sleepless nights spent staring at a textbook to the point where the words blur before you. Everyone experiences a pressure to succeed in one's given field but after four years spent in zombie mode, what will you remember? That time you went through enough coffee to caffeinate an elephant? There's a fine line between chasing your dream and sacrificing your happiness for a tangible reward. If the journey doesn't make you happy, then how can you be satisfied with the outcome?
7. "Life's not a spectator sport. If watchin' is all you're gonna do, then you're gonna watch your life go by without ya." – Laverne, Hunchback of Notre Dame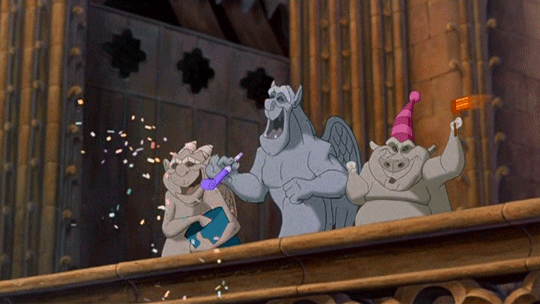 The demanding coursework of a college student pushes the mind nearly to the breaking point. At the end of the day, nothing sounds better than collapsing on your futon with Netflix playing nonstop on a laptop. While this may feel great in the moment, you can't exactly add "Watcher of Netflix" on your resume after graduation. The growth you experience within your community speaks to the true atmosphere of college. Become a part of the action on campus and if you're still about your Netflix time, look into a club for avid watchers across campus.
8. "The flower that blooms in adversity is the most rare and beautiful of them all." – Emperor of China, Mulan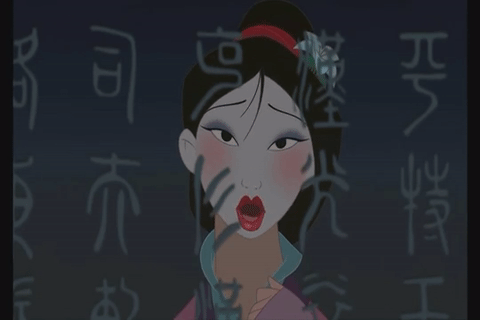 When thinking about the hundreds, possibly thousands, of new peers you could meet on campus, a person's confidence can crumble as they take their first steps on campus. You might feel the need to embellish or change the person you've become during high school to fit a desirable mold of the perfect college student. On the other hand, you might want to lock yourself in your dorm in fear of others discovering the real you. Some struggle with finding that comfortable medium with others. "When I am first meeting people I find it's hard to come out of my shell but after I have gotten to know someone I can open up to them; becoming more confident in who I am as a person," said UI sophomore Kendra Eckheart.
9. "I don't want to survive, I want to live." – Wall-E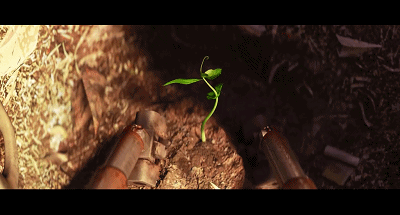 Spending day in and day out mindlessly staring at a screen can take all of the excitement out of furthering your education. Each time you open your laptop to dive into yet another assignment, your motivation drains little by little. Take this lulling period to do a bit of dreaming. Keep a clear eye on the outcome and work towards this larger goal. On the other hand, it never hurts to take a night off from studying and relax with some friends when possible.
10. "The greatest risk any of us will take, is to be seen as we are." – Cinderella, Cinderella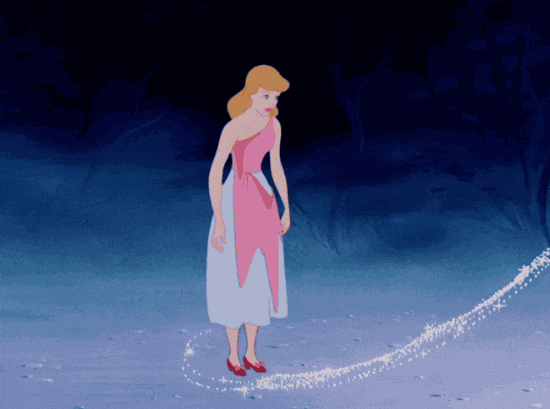 An overwhelming amount of icebreakers and introductions fill your days as you make your way through college—some intimidating, most casual. Pretending to be someone that you're not in order to impress others leads to more anxiety, possibly causing you to flee the scene before midnight when the charade inevitably fades. Revealing your true self requires inner strength, not the magic of a fairy godmother.
11. "Ohana means family. Family means nobody is left behind or forgotten." – Stitch, Lilo and Stitch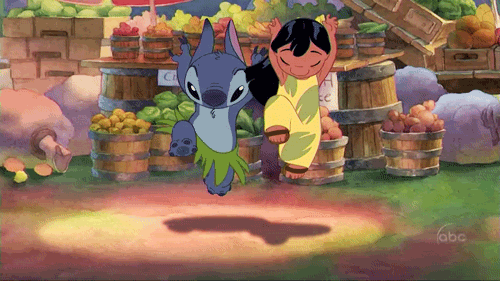 Finding those people that become your family at school can make campus feel like a second home. For some it's a simple process, but it may take longer for others. "Going to a college far from home feels like crash landing on a strange new planet. It's easy to feel out of place in a new city but once you find your people it adds a fun and comfortable atmosphere to campus," said UI freshman Michael Borro. When you take off on your quest to find your very own version of ohana, step outside of your comfort zone. Attend floor events for your dorm, join a club and on nights when you don't want to venture outside, grab a couple people to squish together on a futon for a movie night.
12. "Listen to me, the human world… it's a mess." – Sebastian, The Little Mermaid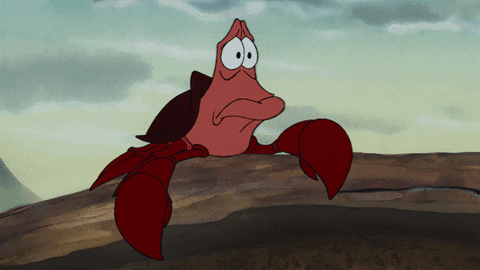 "My first year at college, there's been this feeling like I'm drowning in assignments," said UI freshman Laura Meeker. As students, we quickly fall into holes that take ten times the effort to get out than it was to fall to the bottom. Having others around you that can relate to your struggles is extremely therapeutic. Look to your left, then your right and I'll bet one of those students is experiencing a similar sense of drowning in paperwork.
13. "Look inside yourself. You are more than what you have become." – Mufasa, The Lion King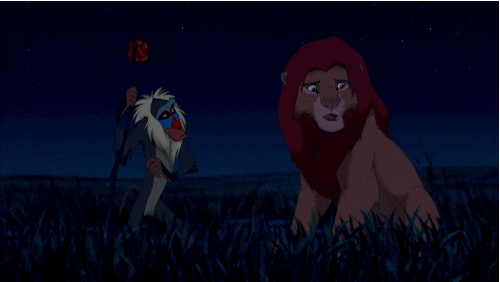 You can't make kings and queens overnight. Unforeseen obstacles trip up even the most weathered students in pursuit of their goals. The choice to keep moving forward or to let the hardships consume you defines your inner desire to achieve your goal. You can retake classes. Break the bad habits the moment you witness them surfacing. In other words, work ahead on your paper rather than letting the promise of just one more episode turn into a motto. Create new goals at any point within your academic career.
14. "Sometimes the right path is not the easiest one." – Grandmother Willow, Pocahontas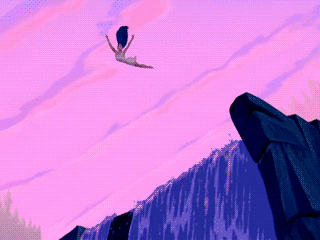 "This quote should be included in every university pamphlet out there because this is the definition of college classes," said UI sophomore Morgan Klarenbeek. In today's employment industry, a degree might decide the fate between you and your competition. Most often this requirement doesn't mean simple, even when the prize consists of a piece of paper with your name in fancy letters. The key to clutching that fancy page depends on your determination.
15. "I'm not giving up on you. You don't understand it yet, but people need you. So let's get back to work." – Tadashi Hamada, Big Hero 6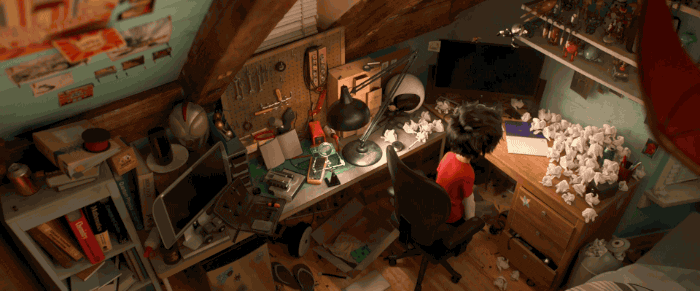 Tadashi is a great cheerleader to have in your corner when you feel like the work is too much. As a college student, you can fall into the trap of your own negative thoughts countless times. Sometimes having someone to motivate you from the sidelines can help you push forward. A change in perspective could make the difference between failing a class or acing the test.
16. "Life is a journey to experience, not a problem to be solved." – Pooh, Winnie the Pooh You can't make your time in college into an equation to solve. Use college as a time to explore new subjects, learn as much as possible and put yourself into an industry that you are passionate about. Take time to think about why you were originally excited to attend college in the first place in order to reconnect with that joy that may have been lost in the stack of assignments planted on your desk. Your time to grow as a person reigns true in these four years; take advantage of as many opportunities as possible.
17. "I LIVE!" – Mushu, Mulan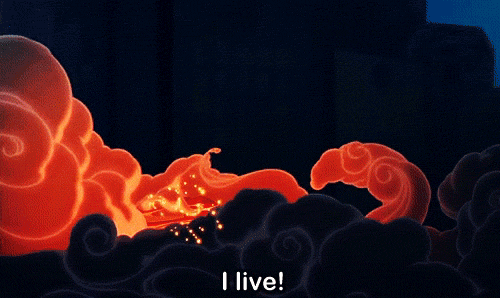 As college students, we may not have disgraced our ancestors, disclosed our position to the Huns after setting off a firecracker or even called someone a limp noodle, but similar stumbles happen. "I relate to Mushu because he has a tendency to make mistakes and has taken a lot of wrong turns. In the movie, Mushu ends up doing okay so hopefully that's how I'll end up too," said Simpson College sophomore Grace Haney. What happens when you don't have a mini dragon appointed by your ancestors to guide you through the school year? You forget to turn in or even write a paper that was due weeks ago. You sleep through yet another class because you spent the entire night trying to finish homework for the same class. Then in order to erase these stresses, you decided to go drink a little too much with friends that weekend. Let's just say mistakes have been made.
18. "From the moment I fell down that rabbit hole I've been told what I must do and who I must be. I've been shrunk, stretched and stuffed into a teapot… but this is my dream. I'll decide where it goes from here." – Alice, Alice in Wonderland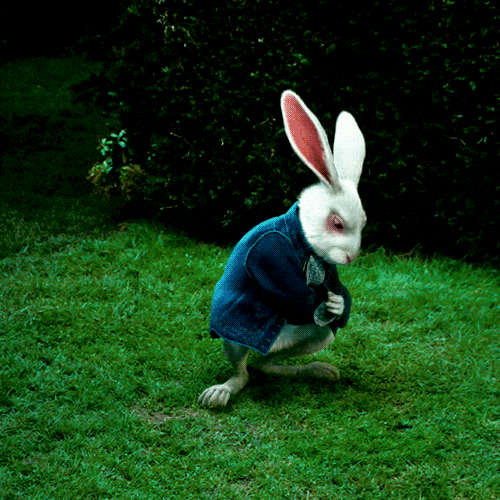 "It feels like when you get to college, that you've had a bunch of people pushing you to get to this point. Their comments, suggestions, view on success, all laid upon you," said UI sophomore Amy Jones. Everyone has an opinion on who you should be and how you get there, but they aren't the ones that will be living in the aftermath of those decisions. "Follow your own voice, doing what you want to do, overcoming whatever obstacles that stand between you and the path you've wanted for yourself; that's the challenge of college… You get to decide and you get to stride towards achieving your dream," said Jones. If you have a passion for something, follow your passion until you alone are satisfied with the outcome.
19. "When the raindrops come tumbling, remember you're the one who can fill the world with sunshine." – Snow White, Snow White and the Seven Dwarves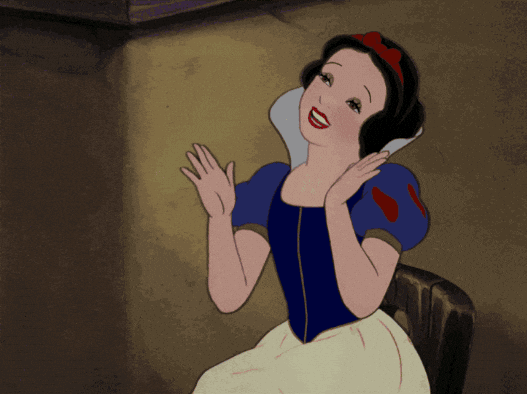 Attitude. Is. Everything. If you walk through life with thoughts of negativity, those negative thoughts will play out before you. Find happiness in the little things, whether that's delicious take out on Friday nights or listening to your favorite playlist while you work. Creating this bubble of positivity opens your mind up to new possibilities… Difficult instances may appear when you'd rather plant yourself in the middle of that storm, immobile for days. When those days do come, it never hurts to pop in a Disney movie to lift your spirits.
20. "To be my own master… Such a thing would be greater than all the magic and all the treasures in all the world." – Genie, Aladdin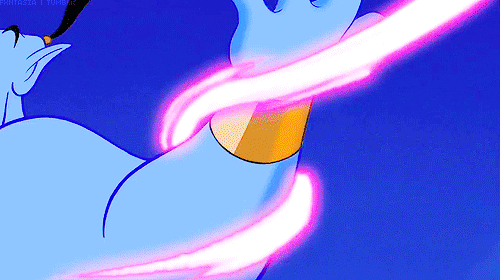 "Being a college student comes with a lot of freedom to explore your interests and find what it is that inspires you," said Des Moines Area Community College sophomore Nick Pielak. "I think it's important to be grateful for the time that you have as you make your way towards your degree because others may not have the same opportunities." Take advantage of your freedom through your four years on campus. The ability to obtain the time and accessibility to pursue your interests doesn't happen to everyone. These opportunities may not come around for another million years.
21. "What if it's not everything I dreamed it would be? It will be. And what if it is? What do I do then? Well, that's the good part, I guess. You get to go find a new dream." – Rapunzel and Flynn Rider (Eugene Fitzherbert), Tangled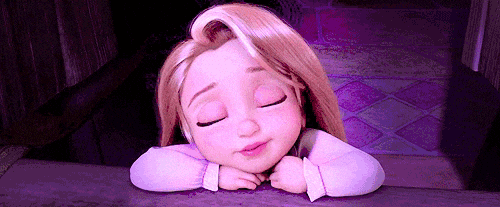 What happens after you've accomplished all of your goals? You've dedicated the last four years of your life working towards that goal, but then what? Well first of all, go celebrate. Reaching that goal was hard work and you deserve a night off as you bask in the glow of your success. Done celebrating? Good. Now go out and look for your next goal to accomplish.