We all struggle with figuring out how and when to study, especially with the busy schedules and excessive notes that come with life as a college student. Use study apps on your smartphone or tablet to your advantage to study more effectively.
From apps that help you organize your schedule, access thousands of notes and ease the social media temptation, make studying less of a hassle with these 21 study apps.
1. Quizlet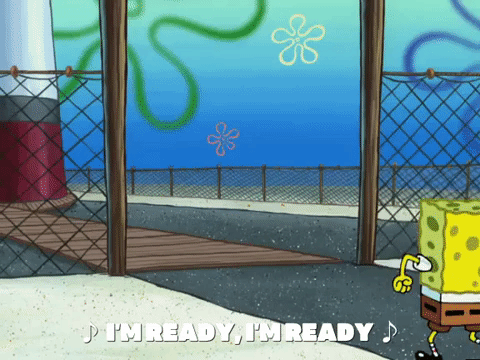 For those of you struggling to get through endless vocabulary in your courses, add Quizlet to your phone's 'school' folder. The app allows you to make digital sets of flashcards and organize them into folders (I recommend making folders for each course!). "When I am studying for exams that require large amounts of vocabulary, I really enjoy using Quizlet because it allows me to enter in the words and their definitions to turn into flashcards, play matching games with, and study in a way that allows me to retain them most effectively," University of Florida senior Brooke Faer said. After making a set, learn them little by little or quiz yourself with their various study features from multiple-choice tests to matching games. Aside from making your own sets, Quizlet gives you access to thousands of sets made by other students (you can choose to share yours too); this feature helps a ton when you need to do last-minute studying.
2. My Study Life
Getting used to a full plate of classes at the beginning of each semester can stress anyone out. My Study Life helps you input your class schedule into your phone so that you never miss a class. "I put in my class schedule in it and you can input the building, room number and professor," Penn State University sophomore Anan Hussein said. "It can tell you how much time you have left in class and how long you have until the next one. It can also send reminders before class starts to remind you of class. It's super helpful especially at the beginning of the semester when you're not used to your schedule yet." Separate your exams from your assignments and set reminders for when to leave for your next class to keep on schedule at all times.
3. Forest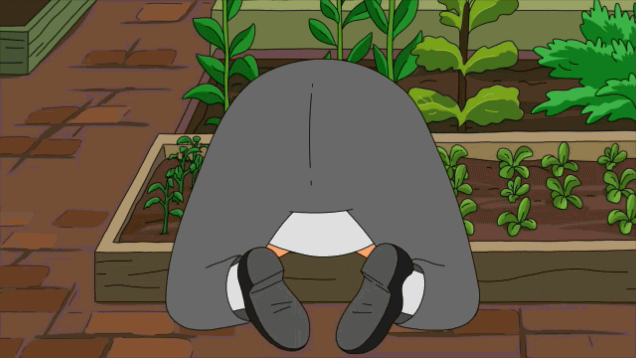 With so many addicting social media platforms (*cough* TikTok), focusing on the task at hand gets harder and harder every day. With the Forest app, you make productivity into a motivating game. Whenever you need to stay present and focused for a set amount of time, open the app and set your tree to grow for that time. To win the game, don't leave the app. Be productive for the amount of time set and your tree will grow; otherwise, your tree will die and your assignments won't get done. Take a much-needed break from watching Charli D'Amelio renegade and get to studying. Use Forest for making sure your phone doesn't distract you during your study time or to get off your phone and be present when hanging out with your friends.
4. YouTube
YouTube probably already holds a place in your entertainment folder, but do you know how to use it to your advantage when studying? Hundreds of YouTube channels focus on giving study tips, reviewing content and even making music playlists for focusing during your study session. "Depending on what I'm studying I sometimes don't want to listen to my typical music so I just look up study music on YouTube," University of Notre Dame sophomore Yanik Ariste said. "I don't have a preference and just try out different channels and videos so I can focus." For some relaxing background music to guide your studying, search "LoFi beats" and thank me later. YouTube creators consistently shuffle out content that will help you academically daily; start using it for more than just watching David Dobrik's vlogs and the newest music videos.
5. Google Drive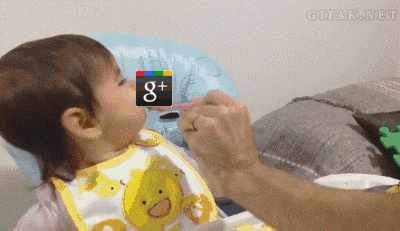 Keep all your files in one place for easy access from any device, including your phone. With Google Drive, upload any type of file and open compatible file types in their integrated programs (Google Docs, Google Sheets and Google Slides are all worth downloading as well). Use the app on the go to access your study guides, lecture slides and homework assignments. Aside from this, Google Drive syncs easily across your devices with a Gmail account (though it doesn't require it to use their integrated services).
6. TickTick
A common approach to busy days involves long to-do lists but no structure to help you tackle it quickly and painlessly. With TickTick, categorize your to-do list to meet your needs (school, work, personal and more) and mark each task with different priority levels. Aside from that, the app allows you to set durations for each task making it easier to figure out which tasks will take up more of your day and reminders so you check everything off by the end of the day. The app separates scheduled tasks from general tasks so that your quiz due at 11:59 p.m. takes precedence over chores that are not graded. Get prioritizing with TickTick.
7. Google Calendar
There are two types of students in college: those that pre-plan everything including their meals and naps and those that hope they remember everything after writing it down once on a sticky note. With Google Calendar, you can go from a complete wreck to unbelievably organized in a matter of minutes. The app makes it easy to sync up with your computer using a Gmail account (and if you have a Google Home device, set reminders to alert you of upcoming events and important dates). Create different calendars for different types of events and tasks so you can color-coordinate your busy schedule. In providing you with your schedule all laid out in one easy-to-access place, Google Calendar helps you in making time to study productively becomes significantly easier.
8. CamScanner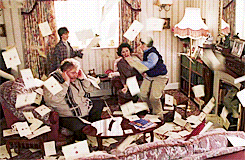 Handwriting your notes, though better for remembering things, makes it harder to study on the go. Having your notes scanned makes them easier to read than with just snapping a normal photo. With CamScanner, keep your notes as pdf files on your phone for quick access when your notes are out of reach or if you just want less paperwork in your bag. Aside from reducing clutter, the app makes it easy to email and text files to other people; so group assignments on paper get easily scanned and saved by everyone to refer to later.
9. Kahoot!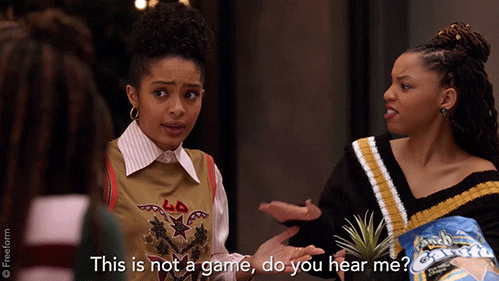 For interactive studying, Kahoot! makes studying a trivia game that you can play solo, with friends or with others around the world. The study app lets you make your own sets to play or choose from pre-made sets. To really get you in the academic mindset, set up a game for you and your classmates to play together during a study session. The nostalgia-inducing Kahoot! set up lets players (motivated students!) use their phone or computer as the remote, and a separate computer or projector to display the questions — all to the tune of their motivational funky theme song. Kahoot! also tallies up your correct answers and shows your total score at the end bringing out everyone's competitive side. From true-false questions to multiple-choice, Kahoot! works great for studying for just about any subject.
10. Photo Math
If you're struggling in math, Photo Math can help solve your problems (both literally and figuratively). After snapping a picture of the math problem causing you trouble, Photo Math provides you with a step-by-step explanation. From simple arithmetic to complicated calculus problems, Photo Math allows you to understand more in just about any course from Math for Liberal Arts Majors and Advanced Calculus. The premium version of the app allows you to solve word problems for select textbooks and access exclusive tips. Use the study app to help you work through tough practice problems before your exams.
11. Duolingo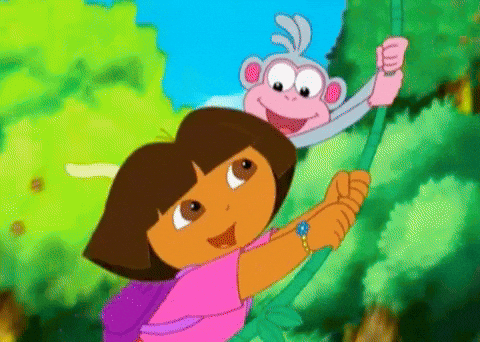 Studying abroad this summer? For help kickstarting your journey in learning a new language, check out Duolingo. The language study app personalizes lessons based on your progress and incorporates rewards like a virtual game to keep you motivated. The app lets you learn the necessary vocab for multiple languages from Spanish to Romanian to Chinese. Use this study app whenever you have a spare moment during commutes or waiting for class to start to keep your foreign language skills sharp.
12. LitCharts
A common complaint from college students, especially English and history majors, involves the seemingly endless pages of readings assigned every night. Help lighten the load by downloading LitCharts and soaking up the important parts before soaking up the details during class. With the app, access thousands of summaries and analyses of novels and essays at your fingertips. For a more productive reading session, go on LitCharts and read the summary before diving into the dozens of pages you were assigned. This way you don't get stuck on tricky parts since you've already been exposed to them in a simpler way. Download LitCharts and make readings yesterday's problem.
13. Microsoft OneNote
This one was made for digital note-takers. Whether it be on a phone or a tablet, Microsoft OneNote brings note-taking to life by allowing you to create and label notebooks, sections and pages like you would in a standard spiral notebook. Seamlessly integrate PowerPoint slides, screenshots from other sets of notes and sketches to make your studying more effective. Keep your notes on you at all times for quick revisions and last minute ideas with the Microsoft OneNote app.
14. Microsoft PowerPoint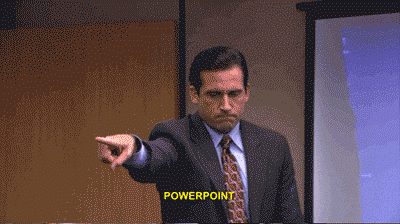 Most professors use Microsoft PowerPoint to display important information while they lecture. A great way to review lectures includes going back to the slides from the course. Thankfully, all app stores allow you to download Microsoft PowerPoint to review your presentations at any time. Whether you just don't want to waste paper printing out slides or you just don't want to sacrifice space on your computer screen, viewing lecture slides on your phone helps a ton with studying. The app itself allows you to access any PowerPoints that have been shared with you through Outlook, emailed to you or even just downloaded from another app or website on your phone. Take PowerPoint wherever you go.
15. Audible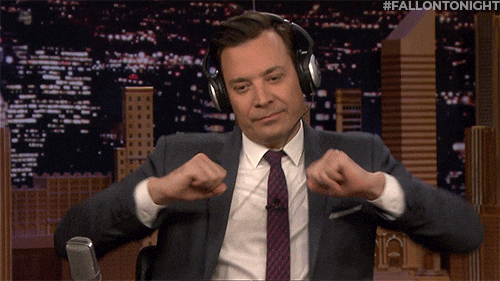 Audible was made for the busy English majors that don't have the time to sit down and read for hours on end — a key part of the major if I do say so myself. Staying focused for an extended period of time to get some reading done for class challenges most. With Audible, listen to books while you get other things done; for a great introduction to the world of audiobooks, listen to Becoming by Michelle Obama or Talking to Strangers: What We Should Know About the People We Don't Know by Malcolm Gladwell. With a membership, you get three audiobooks included monthly, but most audiobooks are for sale at the same price as their paperback counterparts. Grab a pair of quality headphones and listen away.
16. Evernote
If constant note-taking describes your preferred study method, then look no further than downloading Evernote onto your phone. Simply put, Evernote acts as a note-taking app that allows you to easily paste in external pictures and links for a more journaling style notebook. Instead of spending time drawing diagrams yourself, paste in a screenshot right next to your notes as you take them. Other features let you put in voice memos, checklists and other files. Put all your study material in one place with the Evernote app and access it all with the press of a single green elephant.
17. Todait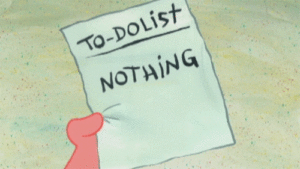 Have a big exam coming up? Todait helps you do more than just plan ahead; the app was designed to plan ahead for exams specifically. Its integrated "focus mode" puts a timer on screen for you to keep track of how much time you need to keep studying for. Also, the study app helps you organize what to study when prior to an exam; plan ahead which pages and lectures to look back to on certain days leading up to your big test. Don't procrastinate studying any longer by being overwhelmed with so much content — break it down into manageable parts with Todoait.
18. Skype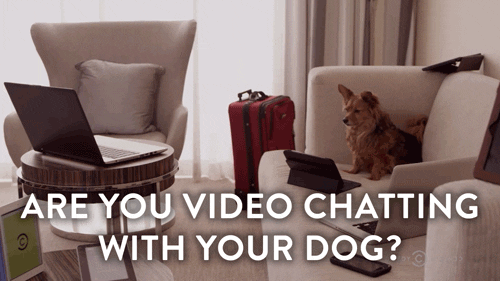 Great for any type of smartphone, Skype helps to make group study sessions more frequent and productive. Meeting on campus for a group review before an exam helps out a ton, but with everyone having difficult schedules time sometimes just doesn't allow it. By downloading Skype, video chat with your friends and solve the problem of getting to a library or Starbucks. Aside from that, Skype has an integrated messaging feature, making it easy to send documents or links you refer to as your studying. Bonus, using Skype on a computer lets you share screens. Leave the lonely studying behind and download Skype.
19. SimpleMind
Not all great minds think alike and not all college students take notes in the same way. For those more inclined to displaying information visually, mind maps help out a ton when trying to connect multiple concepts to each other. With SimpleMind, organize thoughts and generate more ideas (perfect for writing papers!) digitally from anywhere. Drop in photos and use color to bring your mind maps to life and help retain all the content you need from your phone.
20. Kindle
Save paper and read on the go by downloading Kindle and switching over to digital reading. When surfing Amazon.com for the cheapest version of the novel you need for class, opt for the Kindle version, which typically runs for less money than the physical edition anyway. Added bonus: Amazon sells most textbooks in Kindle formats too (great for if you want to ditch physical books all together). This study app lets you highlight lines, comment on key moments and flag pages of importance, just like you would in a physical copy. Also, the app lets you customize the book's display, satisfying the needs of us dark-mode lovers. Never stress about leaving your book at home; with Kindle, it will always sit neatly in your back pocket.
21. Shovel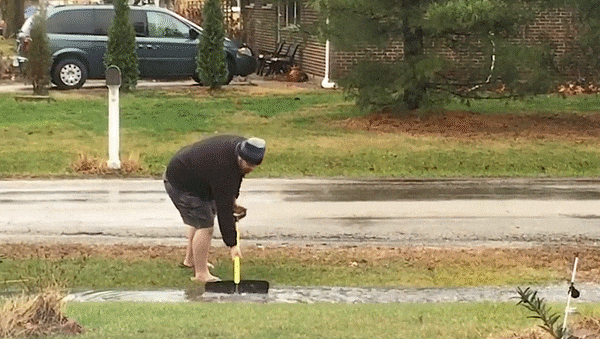 Keep everything academic in one study app to lessen the risk of missing out on important assignments, exams and events. The Shovel app allows you to organize all the information found on a syllabus including class schedule, assignments, exams, grading weights and more. Insert information for each class and watch Shovel organize it in a simple display format that's less overwhelming. The schedule feature allows you to pencil in time for studying, sleep and self-care.