If you think the way that I do you probably checked out of 2018 the moment you turned in your final assignment of the semester. It doesn't matter that The Incredibles finally came back to the big screen after a 14-year absence. Also, Brooklyn 99 got cancelled and everyone (myself included) lost their minds? Oh my God, didn't Cardi B throw a shoe at Nicki Minaj? Let's not get ahead of ourselves; 2018, for better or worse, had some important moments that you may or may not look back on and say "Wait, that happened this year?"
Before you welcome in 2019, check out 18 highlights from the previous year as we get ready for the ball drop.
1. The Royal Wedding of Prince Harry and Duchess Megan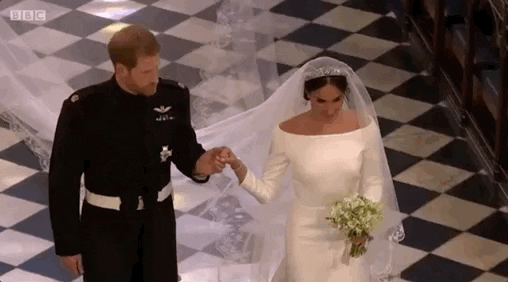 Much like the last royal wedding that captivated the world seven years ago, the wedding between Prince Harry and Megan Markle that took place in May caught eyes and stole hearts around the world. "I'm a royal-obsessed person," Penn State University alumnus Lisa Register said. Between that, the wedding of Princess Eugenie and Jack Brooksbank, the birth of royal baby Louis and the engagement of Lady Gabriella Windsor, we had a year chock-full of royal action.
2. Ariana Grande tops the charts with Sweetener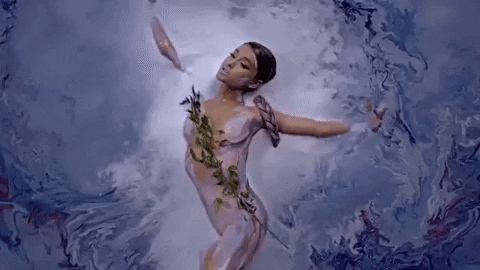 After the massive acclaim Dangerous Woman received, everyone clamored for the next album from former Nickelodeon-actress-turned-pop-star Ariana Grande, who delivered in August in a big way. Sweetner dropped at the end of the summer and immediately debuted at number one on the Billboard Top 200. With hits such as "God is a Woman" and "No Tears Left to Cry," Ariana cemented herself as 2018's top music icon.
3. Black Panther becomes the top-grossing Marvel movie of all time
With a star-studded cast comprising of Chadwick Boseman, Michael B. Jordan, Lupita Nyong'o and Danai Gurira, this seemed like a movie destined for great things. Not only did it make a killing at the box office, but it also became the first movie from an African American director, Ryan Coogler, to gross over one billion dollars worldwide and earn the title as Marvel's highest grossing movie of all time. While studying abroad, I only saw one movie during the winter and I made sure I didn't miss this one.
4. Gaga fans rejoice with A Star is Born
Fans of Lady Gaga all over the world rejoiced when they heard she earned a starring role in a remake of the 1937 original with Bradley Cooper. Together, their star power propelled the film to $376 million gross earning, five Golden Globe nominations and international acclaim. But forget about that boring stuff; how about that soundtrack? The movie album currently sits at a pretty fourth on the iTunes album charts, while "Shallows" holds tight at 14 on the iTunes top singles list. Does anyone else smell Oscars in the future?
5. Kanye West pays a visit to the White House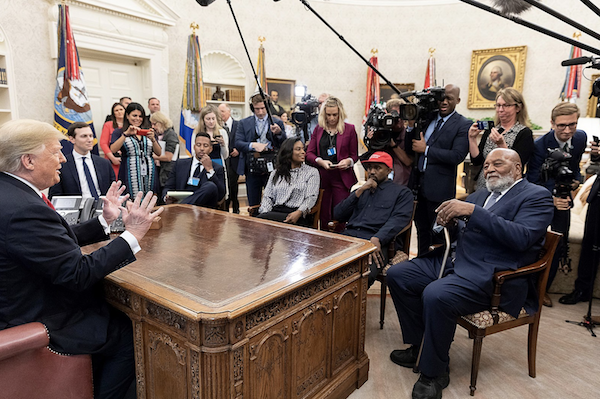 Kanye has had an interesting year, to say the least. This probably reached a head when he made an impromptu visit to the White House following President Donald Trump's passing of the Music Modernization Act in October. Together, the pair discussed mental health, prison systems and job creation while fans and celebs alike took to social media to voice their reactions. Some big names chimed in on the situation, such as Chelsea Peretti, Billy Eichner and George Takei. Needless to say, this bizarre collaboration received an immediate parody from Saturday Night Live the following weekend.
6. Colin Kaepernick releases his new Nike campaign commercial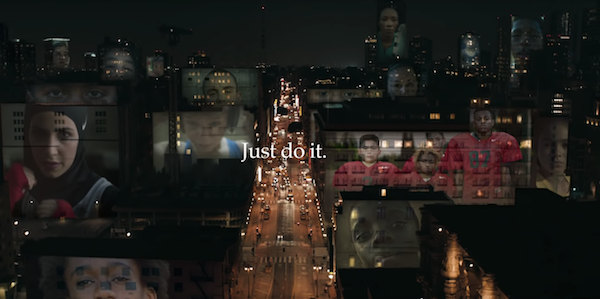 Nike rocked the world in September when it announced former San Francisco quarterback Colin Kaepernick would star as the face of their new, "Just Do It" campaign. With it, Nike released a two-minute video titled "Dream Crazy" that has since gotten over 27 million views on YouTube. "Regardless of what you think of Kaepernick, it's a good commercial," Tulane senior Leigh Miller said. Despite some people reacting by burning their Nike shoes, December reports show that Nike's business booms now more than ever.
7. The Harry Potter series turns 20 years old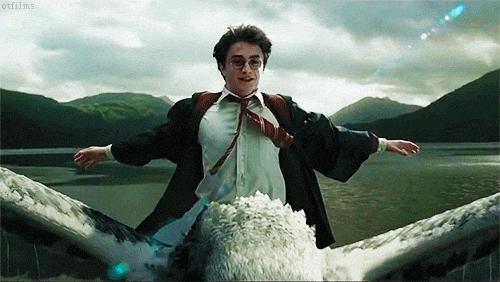 Where did the time go? Harry Potter fans all over the world celebrated the series' 20th birthday during June, marking the release of its first ever book in 1998. Unsurprisingly, the series still chugs along all around the world with a hit West End musical, Harry Potter and the Cursed Child, as well as a new movie released in November: Fantastic Beasts: The Crimes of Grindlewald.
8.The brief engagement of Ariana Grande and Pete Davidson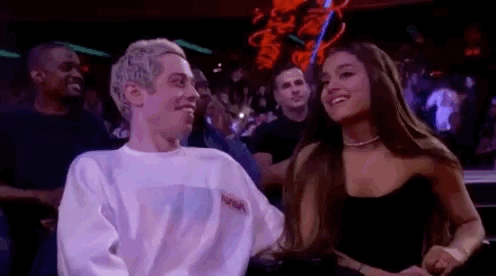 Yes, it may have all seemed too good and shiny on the outside at the time, but the October split between Grande and SNL star Pete Davidson shook many across America. The two looked so happy together but had apparently made no wedding plans in preparation for a 2019 ceremony. So, what did they do afterwards? What they do best: Grande dropped a hit single, and Davidson made jokes about looking for a new roommate.
9. Celebrities we lost in 2018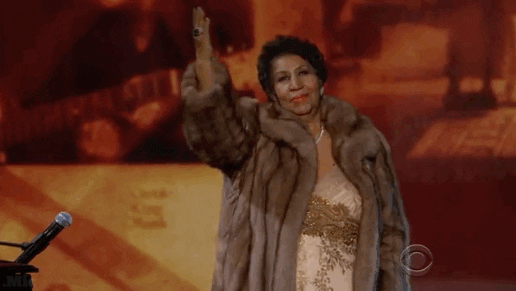 Surprisingly, 2018 took away many celebrities far too soon. Among some of the casualties: Kate Spade, Aretha Franklin, George H.W. Bush, John McCain, Stan Lee, Burt Reynolds and Stephan Hawking—yes, these all happened this year. "I thought 2016 was bad for deaths, but to be honest, 2018 was just as bad," Tulane University senior Rachel Berwald said. From movie stars to politicians, 2018 clearly spared no one.
10. The Eagles win their first Super Bowl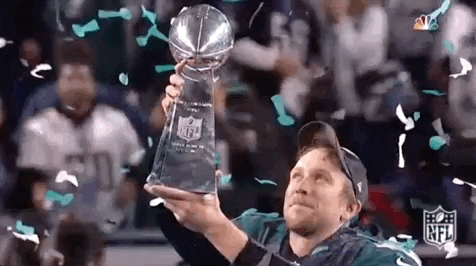 As a New York Giants fan, it pains me to say this; congratulations, Philly—you guys won the Super Bowl. The finale of the 2017 to 2018 season took place in February between the Philadelphia Eagles and the New England Patriots, culminating in a 41–33 victory for the birds. Philly citizens celebrated their first-ever Super Bowl victory all night long, and it made quarterback Nick Foles into a living legend with his "Philly Special," trick play.
11. "Queer Eye" gets bigger and better with its first two seasons
In February and June, Netflix released seasons one and two, respectively, of their new reboot of Queer Eye for the Straight Guy. Starring five new professionals, Queer Eye not only focused on LGBT issues and taught dudes how to properly take care of themselves, but also made audiences all over America bawl their eyes out. "My boyfriend and I watched it together. We laughed, we cried, sometimes at the same time," Tulane University senior Hannah Elliot said. Season three will take the Fab 5 out of their Atlanta base of operations to Kansas City, Missouri, meaning that the Queer Eye makeovers might potentially extend all across the United States.
12. A Quiet Place frightens the world without any sound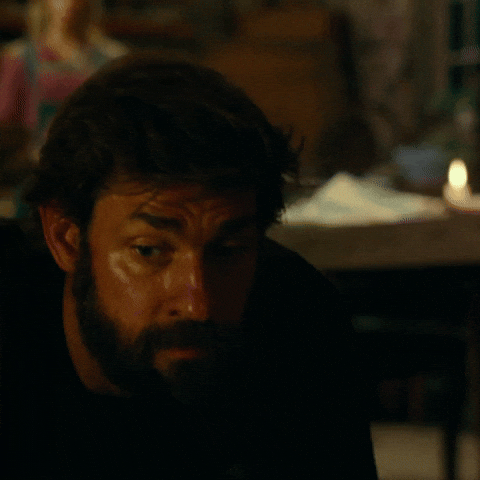 If you have my taste in movies (in other words, you avoid horror movies at all costs), then you might've had some concerns heading into John Krasinski's directorial debut. Starring Krasinski and Emily Blunt, A Quiet Place pulls off a lot of horror with not a lot of sound; rightfully so because the monsters will kill you if you make so much as a peep. "I love horror movies, and A Quiet Place was no different. That movie was awesome," Miller said. Through its success, A Quiet Place opens up many more avenues of creative horror movies that don't just rely on jump scares and loud noises.
13. Avengers: Infinity War sets up the end of the Marvel Cinematic Universe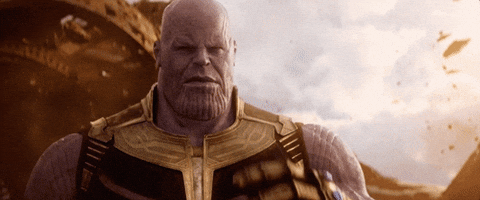 I think Thanos might have disintegrated my feelings along with all those superheroes. In April, Avengers: Infinity War released worldwide and marked the beginning of the end of our favorite heroes like Captain America, Iron Man and Thor. "When Infinity War ended, I think everyone just sat in the theater for 15 minutes and said nothing," Miller said. But now that I've finally seen the movie I just have one question—where has my favorite Avenger Hawkeye gone?
14. Roseanne returns, then gets cancelled, then returns again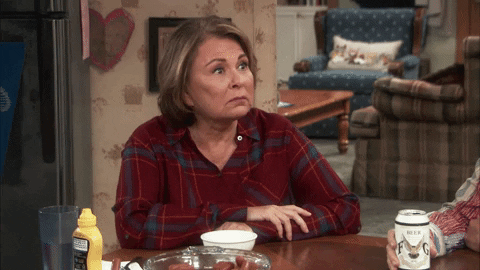 Named for its titular star Roseanne Barr, Roseanne re-aired in May of this year after an 11-year hiatus. Almost as soon as it aired, Roseanne got cancelled after Barr made racists tweets concerning former Senior Advisor Valerie Jarrett; then it came back retooled as The Conners, starring the same family minus Barr. After such a long time waiting for a series to return, seeing the show have a tumultuous 2018 some would say, "what a shame."
15. Fortnite surges in popularity
The video game Fortnite might've come over from 2017, but the turn of the year brought about both a change to battle royale style gameplay and a massive surge in popularity. For better or worse, Fortnite dominated YouTube front pages, professional gaming, dance trends and Halloween costume choices. As of the end of 2018, Fortnite remains in eighth place on the top free apps in the iTunes App Store and has over 200 million active users under its belt.
16. The Capitals finally win one for Ovi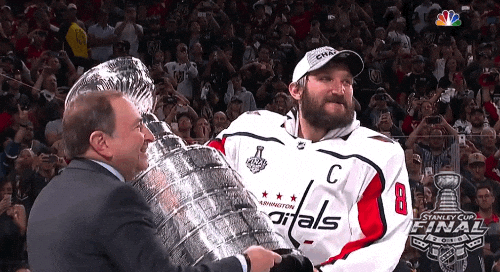 If you don't follow hockey, you won't know how important the Washington Capitals' first Stanley Cup victory has been. After years of first round elimination, second round and conference championships, the Caps and their star winger Alex Ovechkin finally won the whole shebang in their 44-year history. "Washington and Maryland have had a history of winning at so many sports, so it's awesome to finally add hockey to the list," Elliot said. This will undoubtedly cement Ovi's legacy as one of the NHL's greatest.
17. "Baby Shark" resurged in popularity—for some reason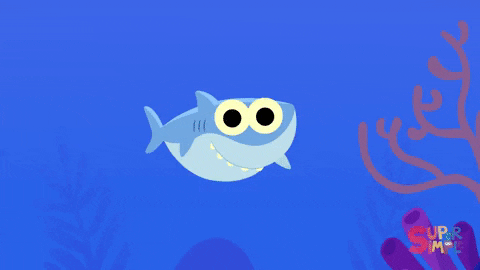 I don't know about anyone else, but I personally didn't know what the heck "Baby Shark" meant until a friend showed it to me two years ago. That didn't stop the popular children's song from starting a worldwide social media craze in 2018, as the original upload of "Baby Shark" now holds the record for the 27th most views of YouTube. "I personally thought that it was a weird trend, but the song is still alright, so I don't really mind it," Berwald said. It even reached the likes of television show hosts Ellen DeGeneres and James Corden, who each released versions of their own on their respective talk shows.
18. 2018: a year of memes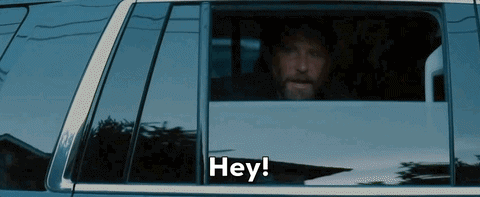 We really couldn't have a year-end wrap up without talking about some of the year's hottest trends and craziest in-jokes. Among some of the most popular included the flossing dance, the fact that someone did surgery on a grape and the President's test of the national alert system on your phone. "This year was such a weird year, I'm sort of surprised that it wasn't joked about harder," Miller said. Twitter buzzed with every new event 2018 had to offer and will, without a doubt, continue to do it as we bring in 2019.