With the infamous and eventful year of 2020 behind us, it's time for a fresh start for the new year. Film holds the power to touch people and send a message that will change lives. From 80s classics to Disney Pixar movies, these cinematic masterpieces do not only entertain but teach valuable life lessons. To kickoff 2021, check out these perfect inspirational movies to get you to start working and move you to work towards being your best self.  
Read on for 15 movies that will spark inspiration in the new year.
15.
Good Will Hunting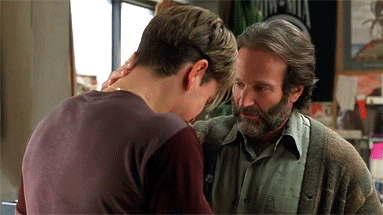 Genius Will Hunting chooses to work as a janitor at MIT instead of using his potential to make something of himself. This critically acclaimed movie portrays themes of love and self-acceptance through Will Hunting's journey. We see the soft side of a stern yet troubled and problematic boy from Boston and learn that there may be more to someone than what meets the eye. Written by the actors themselves Matt Damon and Ben Affleck, the story, script and cast creates an inspiring story that will bring you to tears. 
14.
Inside Out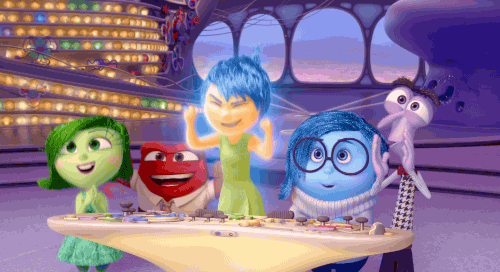 This Pixar movie's main theme focuses on expressing your emotions. Inside Out revolves around middle schooler, Riley, who endures a tough time after moving to a new town. We see her struggle with expressing her emotions inside her head, through personified feelings such as Joy, Anger, Sadness, Disgust and Fear.
We all try to avoid sadness one way or another, but we learn it's needed to get through hard times. This emotional rollercoaster of a movie doesn't only relate to the younger audience, I think we can all benefit from watching Riley's experience with her struggle of losing control of her feelings. 
13.
Mona Lisa Smile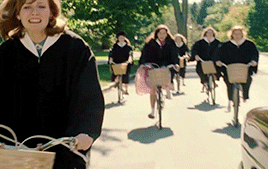 This movie's cast alone should persuade you to watch it. Starring Julia Roberts, Kirsten Dunst, Julia Stiles, Maggie Gyllenhaal and Ginnifer Goodwin all on one screen, their performances will mesmerize you. Each woman has their own struggle during the constricting times of the 1950s, where women received a college education for the mere experience of it.
Roberts plays the role of an art history teacher who goes beyond the average lesson plan to convince these women they can make their own choices in their lives. The theme portrayed in this film remains relevant today as the constant underestimation of women continued as a habit of many people today. Watching Mona Lisa Smile will bring out your inner feminist and after feeling slightly frustrated throughout the plot you be satisfied with its perfect ending. 
12.
Legally Blonde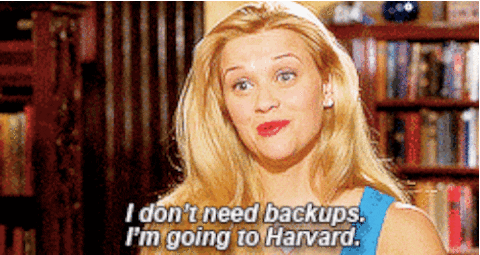 This guilty pleasure of a movie may make you think twice about what it offers in the inspirational department, but hear me out. Legally Blonde serves as more than an iconic 2000's chick flick. Elle Woods defies the stereotypes of a spoiled rich blonde and gets into Harvard Law School. While everyone around her underestimates her intelligence, Wood prevails through hard work and a rigid schedule.
This feel-good movie doesn't accurately represent the difficulty of law school, but it can lighten the mood on your darkest days and inspire you to work hard despite what people think. There's so much to learn from this movie, from determination to perm maintenance. 
11.
Little Miss Sunshine
With an astounding cast and hilarious script, this film is a must see. The chaotic Hoover family loves each other, despite their differences. Through thick and thin they all ride beside one another to support the youngest member of the family, Olive. The support comes in the shape of a family road trip to California, where Olive competes in the Little Miss Sunshine Beauty Pageant. 
This movie shows a theme of the importance of family with constant ups and downs, and loads of dark humor in between. I cannot begin to describe the incredible acting and chemistry between the actors; even throughout their bickering and yelling, they give the audience a performance that is the closest thing to watching a real family. It's a refreshing twist on what a family is, and what it should be. With all of these amazing aspects and a cameo from Bryan Cranston, you shouldn't need any more persuading to go watch this film. 
10
. Little Women
(2019)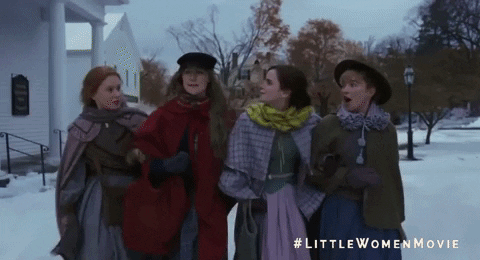 Little Women depicts anything but little women – these young ladies contain big voices and even bigger dreams. With over 10 adaptations throughout the decades, including the masterpiece directed by Greta Gerwig, this timeless story of Little Women continues to reach new audiences.
Saoirse Ronan plays Jo March, the second oldest of the four March sisters and the main character. Jo speaks her mind about the unfair standards and misconceptions of women, while bringing out the feminist in all of us. Little Women tells the story of dedication, family and love during the 19th century, yet still remains relatable today.  
9.
Remember the
Titans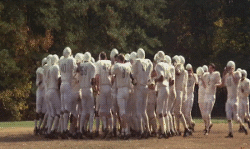 Any movie with Denzel Washington on the screen alerts the audience to a masterpiece. In 1971, an Alexandria, Virginia high school celebrated football like a national holiday. But when the school board decides to integrate the team, the people of the town don't welcome the new teammates with open arms. This amazing film shows the importance of teamwork, friendship and unity by knocking down racial barriers that separate black and white people. This movie will leave you with a warm feeling and a smile on your face.
8.
October Sky
Homer Hickam, a young boy from West Virginia, endures endless reminders that he's expected to follow his father's footsteps in the coal mines, but his passion is something less practical in a small town. Homer loves rockets, but constantly hits both physical and metaphorical bumps in the road due to the small-minded people of his town underestimating him. With the support of his friends who help with building the rockets and a teacher who fights his battles, Homer works towards his dream in this inspiring true story. Hickam shows the importance of finding your true passion and purpose in life. 
7.
Creed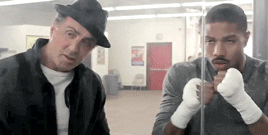 A sequel to the Rocky franchise, Creed contains a similar plotline with Michael B. Jordan playing the late Apollo Creed's son. The movie has a nostalgic feel seeing Sylvester Stallone reprise his iconic role. This sequel not only provides an amazing story after its classic predecessors, it also shows the journey of a young man trying to find his identity without depending on his father's name.
"There's a common theme of perseverance. And after the trials and tribulations of 2020, perseverance and remembering it's not only about us individually, is the only thing keeping me going. 2021 is the year we persevere through all 2020 threw at us and only make us rise stronger," LUI graduate Maysoon Samhan said. 
Creed realizes his potential as a fighter and works hard to follow in his father's footsteps. The final fight scene alone will undoubtedly give you goosebumps. While the revolves around Creed's difficulties in becoming a boxer, the audience also gets to catch glimpses of the famed Rocky, once a symbol of strength and perseverance, now an old man battling cancer. Between the legend of the past and the legend of the future, audiences can expect a movie filled with life lessons of moving forward and working hard.  
6.
Freedom Writers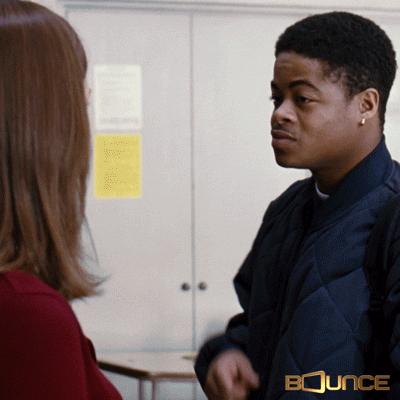 If your high school experience went down in the history books as one of the best experiences of your life, chances are you had an emphatic and unconditionally wise English teacher. English teachers consistently provide the best advice on any topic while being witty conversationalists, much like the one in this movie. A dedicated teacher of a racially divided school puts her marriage at risk while trying to bring her English class together.
Hillary Swank not only shows the importance of racial acceptance but also acknowledges her privilege as a white middle class woman. She uses the little power she has as a teacher in a low-income Los Angeles public school and teaches her students to respect each other and themselves see. Education majors must see this movie – you never know what you can bring to your classroom from this movie. 
5.
The Pursuit of
Happyness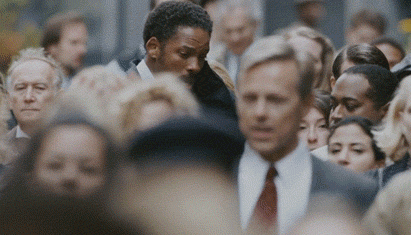 The Pursuit of Happyness: an amazing movie with life lessons you won't forget. Based on the real-life story of Chris Gardner who goes from being homeless to a successful businessman, you learn that the pursuit of happiness is easier said than done. 
"I think of The Pursuit of Happyness, and it's a classic. It teaches you not to settle or give up and try to live the best life you can make for yourself," Macauly CCNY graduate Lina Mohammad said.  
Movies about single parents struggling to provide for their children will always be upsetting to watch, as they portray the sad truth of the real world. The struggle of this father who wants to give his son the everything, as any parent does, shows the responsibility and hardships of single parents especially those of low class. Will Smith and his adorable son Jaden portray an authentic father and son relationship that will move you. 
4.
The Greatest Showman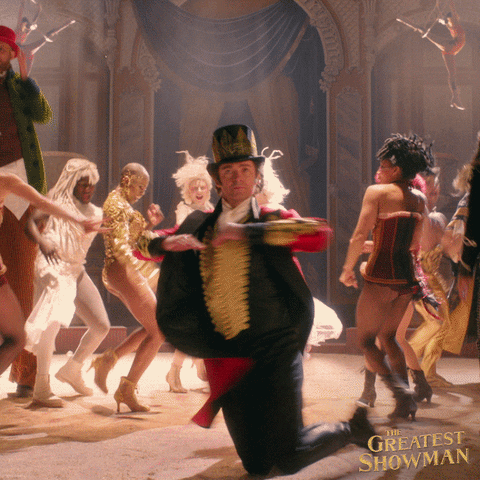 An outstanding musical with catchy songs and incredible actors including Zac Efron… and no, I'm not talking about High School Musical. The Greatest Showman teaches you to embrace your differences.  
"I love this movie. Not only is it entertaining, it showed me that in order to be loved, you have to love yourself first. The lessons portrayed in this movie of embracing who you are is truly inspirational," St. John's University graduate Jenna Said said.  
The lyrics of the songs alone provide a perspective of life we all need to hear. I never cry during movies, but I must admit, I teared up during the performance of the song "This is Me". It's also refreshing to see a film with Hugh Jackman where he doesn't have metal claws coming out of his knuckles. Plus, the cherry on top? Seeing Zendaya play a beautiful character with such class. 
3.
Ferris Bueller's Day Off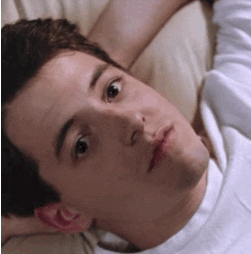 The film's soundtrack contains such a rich energy, featuring fantastic songs from the underrated 80s band The Dream Academy. After watching this film, you'll probably want to plan the whole day out with your friends, starting with a museum to stare at paintings for hours unapologetically.  
2.
Rudy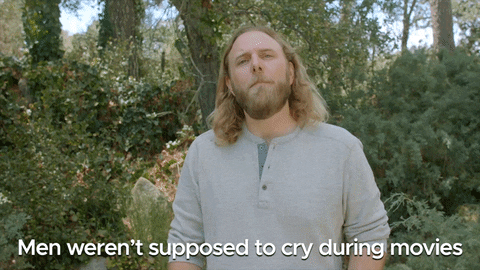 An oldie but goodie! This 1993 film revolves the true story of Daniel E. 'Rudy' Ruettiger and his journey to play college football for Notre Dame. Despite what everyone around him says, Rudy works hard against all odds and inspires the audience as he does. Rudy's hard work is unmatched in any other film I've seen with his dedication as he pours his heart into everything he does. With an undeniable charm, his energy and compassion are contagious. This film shows determination in its purest form and will make you want to get off the couch and start working! 
1.
Soul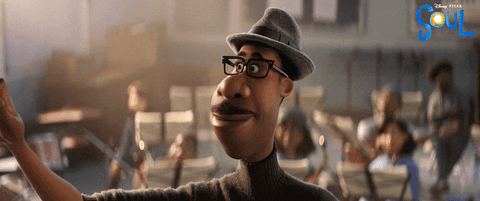 The newest Disney Pixar movie definitely steals the title for the most wholesome movie in 2020. Soul revolves around music teacher Joe Gardner and his search for his "life's purpose." After an accident that lands him in the Great Beyond, he must help Soul 22 find its life purpose on earth. 
"This movie isn't the best movie to stimulate intellectual thought and understanding (which is what the world needs more of). Nevertheless, it's an inspiring movie that hopefully will make others feel refreshed, just like it did me. Yes, it's a Disney movie, but who says Disney movies are only for kids?" Hunter College graduate Lameece Mustafa said.  
With phenomenal animation and attention to detail, Disney provides a beautifully told story that clearly isn't only for kids. With motivational life lessons and black representation, Soul makes its way at the top of everyone's movie list!