The days feel colder; the leaves have started to change colors. And just the other day, our campus Starbucks starting selling Pumpkin Spice Lattes. Now that September arrived, we must say goodbye to summer and tanning on the quad and welcome in fall and all the stress it brings. For students, fall means the start of academic insanity. Cloudy, gray skies seem to match the mood on campuses across the country right now, and you might already find yourself stressed AF from your 30, 40, 50 pages of reading each night.
Here are 15 cute creatures that just want to make you smile.
1. First, let's look at this cute puppy who's so happy to see you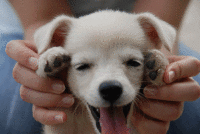 You can't deny dogs will always be there for you.
2. And this dancing deer who is a total dear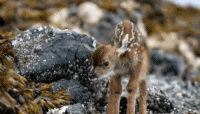 Dance it out, deer. Dance it out.
3. What about this little duckling, that matches all of our moods right now?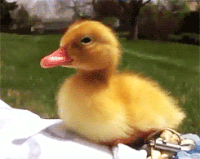 Is it summer yet?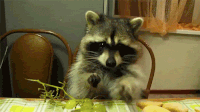 Pass the Cheetos, please.
5. And of course, we can't forget these melodramatic little fluffs, who represent me at the end of every day (or, more accurately, after every class).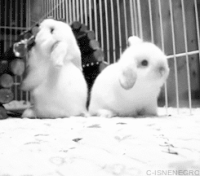 Nothing feels better than a post-class nap.
6. Then there are these cuties, who really get my goat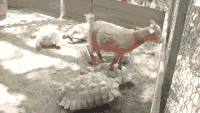 Pun intended.
7. And these love bugs, who show that true friendship transcends all boundaries (and is magic)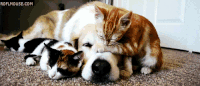 If this doesn't make you squeal, you have a heart of ice.
8. Then there's this lioness, or footage of me trying to avoid my responsibilities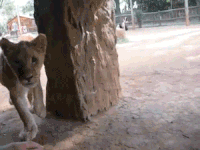 Procrastination is where it's at, guys.
9. And this cat, AKA me trying to do my homework
Yawn, maybe you'll start tomorrow. Or never.
10. And this fox, who shows what classes feel like once syllabus week is over and classes really start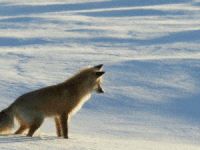 Suddenly your motivation goes right out the window.
11. Okay too much about classes. Let's look at this bear-y cute baby.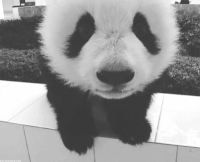 Let this bear melt all that midterm stress away.
12. And this precious turtle… kitty… that can race right into my heart.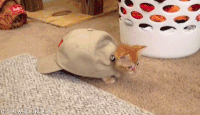 Run kitty, run.
13. Some tiny little hedgehogs that you can't help but want to hold.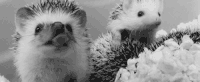 No words necessary for this, am I right?
14. And some irresistibly adorable puppies looking for love.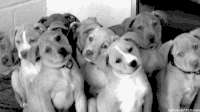 Puppies equal #bae.
15. Finally, this silly one, because who said raccoons can't be cute?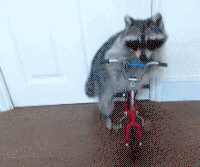 That's right—if this raccoon can learn to ride a bike, you can survive that mind-numbing 8:30 lecture.