Taylor Swift does far more than write about relationships and breakups — she also serves some great life advice to those who'll listen. From turning fifteen to moving out, there's certainly a T-Swift song for every occasion. With her seventh album on the horizon, let's take a look back on some of the best songs that got us motivated from middle school all the way until high school. So, pop in your old albums and get excited for the new semester and a brand new you.
Read the 13 most motivational Taylor Swift quotes to start the new semester off positive.
1. "It's a new soundtrack, I could dance to this beat forever. The lights are so bright, but they never blind me." — Welcome to New York, 1989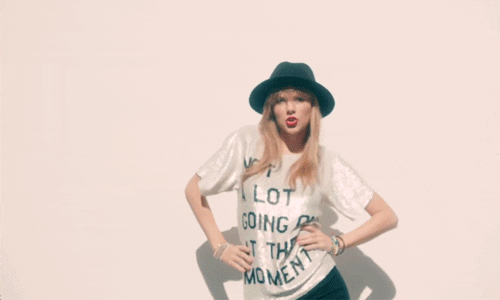 Change is always difficult to come to terms with even though it's constantly happening. When you become familiar with your lifestyle it's hard to break it — but sometimes it's for the better. Swift wrote "Welcome to New York" as a salute to all of the things she said she'd never do but ended up embracing anyways — like cutting her hair and moving to NYC. The track is a true power move beginning a new era in her life. For anyone hesitant about taking that first step in a new direction, crank "Welcome to New York" and feel the contagious courage fill you up as you step on campus once again. It's time to recreate yourself in the best ways possible.
2. "I'll be strong, I'll be wrong, oh but life goes on." — A Place in this World, Taylor Swift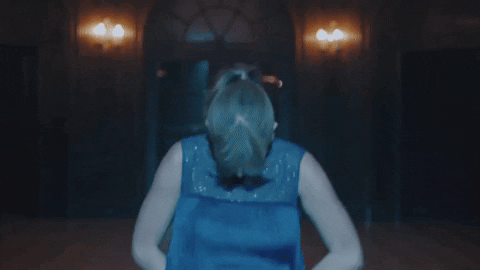 Even as a 16 year-old, Taylor Swift spouted wisdom beyond her years. Life is hard. College is hard. All you can really do is try your best, even on your worst days. The important thing to remember: there's always a new day to come. We've all spent days pacing our room on the phone with a significant other sobbing about problems that felt like the end of the world. The panic that rises from the pit of your stomach to your fast beating heart when you see that failing exam grade pop up in your class notifications. It just destroys your entire day. Everyone trips over themselves once in a while; life keeps going and you'll forget about it by next week. You can't change the past, but you can change the future.
3. "But I keep cruising; can't stop, won't stop grooving. It's like I've got this music in my brain saying it's gonna be alright." — Shake it Off, 1989
The world felt at peace when 2014 rolled around and Taylor Swift popped out "Shake it Off," the ultimate anthem of self-love and confidence. The song is so infectious that you really can't get it out of your head; it'll convince you that things really will be alright in the end. The jam-packed schedule sitting in front of you won't end in your death— even if people convince you otherwise. Let the haters hate and take one day at a time to shake it off and do your thing. Just put the song on repeat on your way to class in the morning, and it's guaranteed that your day will turn into a dance party instead of a pity party.
4. "You can't spell awesome without me." — Me!, Lover
Maybe it's a little bit cheesy, but it really does make you smile — doesn't it? There isn't anyone else like you, and you should honestly be proud of that. From your tiniest habits you fail to notice to all of the things that you're passionate about. You're special. Don't sit quietly in the corner of the room waiting patiently for someone to notice you. Instead, embrace all of the incredible things about yourself and show it off to the world. Confidence doesn't make you cocky or a bad person — it just shows that you know your worth. Load up your resume and talk to your professors about your accomplishments. Show them just how awesome you are.
5. "He said, 'Look at you worrying so much about things you can't change, you'll spend your whole life singing the blues if you keep thinking that way.'" — Starlight, Red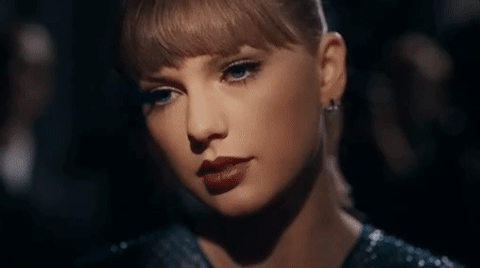 As a student, a million anxieties fill your mind the instant you open your eyes in the morning. Will I have enough money to buy myself deodorant this weekend? Did I remember to send that email on time? Does my professor think I'm lazy because I didn't get to class 20 minutes early yesterday? While there's so many things in life you can control, there's a thousand more things that are simply out of your hands. When you spend all of the time walking around campus worrying about things equal to the weight of the world, you sort of morph into one big ball of anxiety (I can say this from personal experience). So, start to put a little more trust in the unknown, because your stress will fix nothing — it'll just inhibit you from reaching your fullest potential.
6. "I'll be one of the may saying you made us proud, you made us proud, proud." — Sweeter Than Fiction, One Chance Soundtrack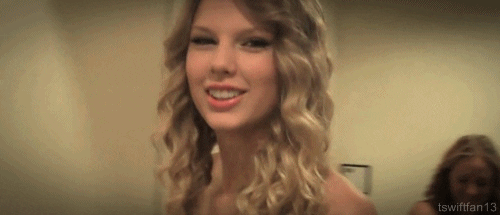 Everyone knows the feeling of utter failure. When it feels like you're the only one falling behind while everyone else marches forward. It just takes a few wrong clicker questions to make you question your abilities — even if you're absolutely killing the rest of your classes. It's ironic that failing to turn in one homework assignment can tear you down, but it takes landing your dream internship for you to feel good about yourself. "Sweeter Than Fiction" is all about fighting against all odds to see your goals turn into reality — and ultimately knowing that someone is proud of you. You might only cross one thing off of your to do list, but T-Swift will always be cheering you on.
7. "We're happy, free, confused and lonely at the same time. It's miserable and magical. Tonight's the night when we forget about the deadlines. It's time." — 22, Red
I promise that it isn't a lie when people say that college is going to be the best time of your life (we can forget about all of the late nights spent crying in the middle of the library.) The truth is, sometimes people really do get a little too caught up on word limits and student loans. They forget that they'll only get the chance to be in a magical time (known as their early 20s) for so long. It's the time to party a little bit too hard and spend your weekends indulgent shopping. So, even if you've got an exam to study for, take a little break to dance around your room and blare "22" for a few minutes. It's time.
8. "If a man talks sh*t then I owe him nothing. I don't regret it one bit 'cause he had it coming." — I Did Something Bad, Reputation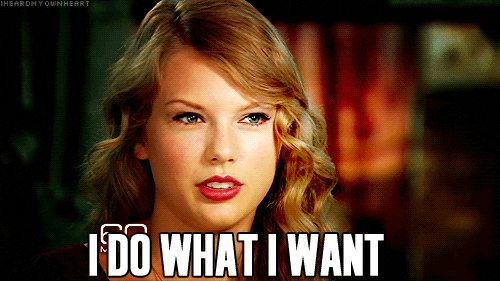 Listening to "I Did Something Bad" will motivate you for literally (not quite, but pretty close) everything. The gym? Check. Long car ride? Check. Telling yourself that you're an incredibly powerful human being who doesn't need to explain themselves to people who don't deserve it? Definitely check. If you've been debating whether or not to lose those friends who skip out on all of your dinner dates and never answer your texts, perhaps now is the perfect time to do it — before the new semester begins. By getting rid of toxic friends, your life begins to feel more positive and you'll have more time to spend with people who really care (like yourself). It's a great way to begin the year with a fresh outlook. After that, you can use this song to motivate yourself to pump some iron at the gym.
9. "Tonight we'll stand, get off our knees, fight for what we've worked for all these years. And the battle was long, it's the fight of our lives, but we'll stand up champions tonight." — Change, Fearless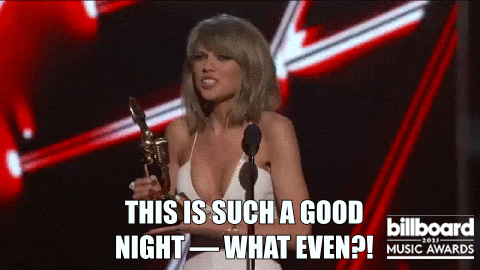 "Change" stands as one of Swift's most inspiring songs, but most people forget it exists. It's a meaningful song about lifting yourself up from the underdog position where all of the odds are stacked against you. A lot of T-Swift fans were blasting this in 2008, but it still strikes a chord in 2019 — especially since we're taking on the world as adults now. Taking that first step after graduation is nerve wracking. Will you be able to land a good job? Will you get accepted to grad school? "There'll always be someone better," you'll think. But you've been ready to take on the world — you've spent your entire life in school preparing for it. So, wipe those thoughts out of your mind as you gear up for graduation and fight for every opportunity you can.
10. "Ten months older I won't give in, know that I'm never gonna risk it." — Clean, 1989
Think about where you were five years ago — the people you were with, the goals you had and your mindset. You were probably in the middle of high school fretting about someone texting you back and running the mile in gym class. Put that into perspective by comparing it to the place you sit now. You could even think about the person you were at the beginning of the summer. Growth happens all the time, you just don't notice it. It can't be crossed off a "to-do" list or measured in any kind of way, so most people tend to overlook it. So, when you're feeling down about all of the things you haven't accomplished remember the growth you've experienced and be proud of yourself. All you can do is keep moving forward instead of punishing yourself for the past.
11. "We see you over there on the internet comparing all the girls who are killing it. But we've figured you out, we all know now we all got crowns." — You Need to Calm Down, Lover
Let's admit it — we've all spent some time lurking on Instagram and judging people we were secretly jealous of. Maybe they got a better exam score than you or landed the internship you wanted, you'll spend your night lying in bed and laughing at their 2015 posts. It doesn't make your life any better to put others down, though, and you probably don't feel any better about yourself either. It's important to celebrate each other's victories and build one another up. I get it, though. Sometimes it's hard to shake it when someone else has a really awesome accomplishment. You start wondering if maybe you aren't good enough. You just need to calm down and remember that you've got a crown, too.
12. "Baby, we're the new romantics. the best people in life are free." — New Romantics, 1989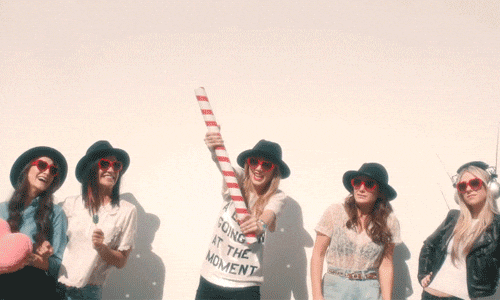 "New Romantics" isn't just an incredibly underrated song — it's a way of life. If you've been looking for a sign to completely transform your life from being tied down by boring schedules into a spontaneous adventure, then this is it. Walk into the new semester with a carefree attitude and the mindset to change the world. Do everything you've always wanted to do but never believed that you could. Talk to new people before class starts, try all of the crazy food downtown and be the person that everyone admires for being so daring. Make this your favorite year by proving that the best people in life really are free. Free to make your own decisions, free from the past and free to be who you are.
13. "One day we will be remembered." — Long Live, Speak Now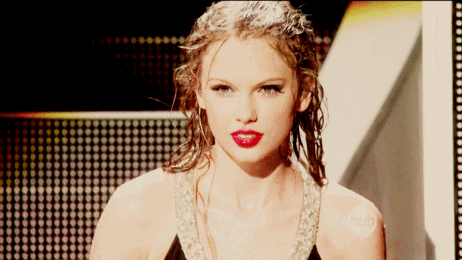 With kings and queens, dragons and crowns "Long Live" is straight out of a fairy tale — but doesn't everyone want to imagine their life as one? For one day, at least. It's one of the rare songs in the world that has the power to make you feel truly invincible. Eventually all of your moments running around the mall with your friends on the weekend will become memories that someone will cherish, so it's important to make them worth every second. Live for the moments you have now in order to give yourself that fairy tale story to look back on.