For my extroverts out there, I know corona is totally killing the vibe. Even going out to eat with a friend has been limited by curfews and special capacities. What else is there to do besides binge-watch movies and shows? You are desperate to feed your want for human interaction.
Here are 10 ways to practice social distancing during this apocalyptic time.
1. Video Calls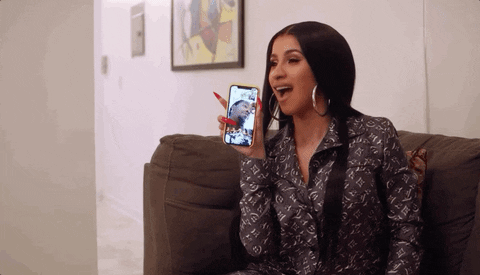 For all college students, a sigh of disappointment washed us over when we got the news that we'll be moving away from our friends sooner than expected. But, one of the wonderful outlets of technology we must take advantage of is video calling. OoVoo, as everyone should remember, evolved into today's Skype, FaceTime and Zoom. "I usually connect with my friends through social media so corona really hasn't made it different. Just gotta adjust and adapt accordingly at this point," said Colgate University senior Blake Nair. Download these apps onto your phone and round up your closest friends for some catching up. No excuses for not checking in.
2. Dine-in(side)
Some of your favorite restaurants in town may be closing or closing early due to quarantine regulations. Fret not! In addition to Doordash, Uber Eats and Postmates, most restaurants offer delivery and pickup services to combat the restrictions on sit-in dining. GrubHub has discounts on orders above $15. "My mom decided to order takeout to use up coupons but also to avoid using any food we've accumulated so far to prevent another trip to the grocery store," said SJU senior Madeline Bradford. Move your dinner plans inside. Hopefully, you've stocked up on food in the house as well for back-up. Turn to Pinterest for a great outlet to help with last-minute meal ideas. 30-minute pot dinners come super handy especially, with a box of pasta. Also, one-pan oven bakes can help you cook meats and veggies all at the same time.
3. Stay HOME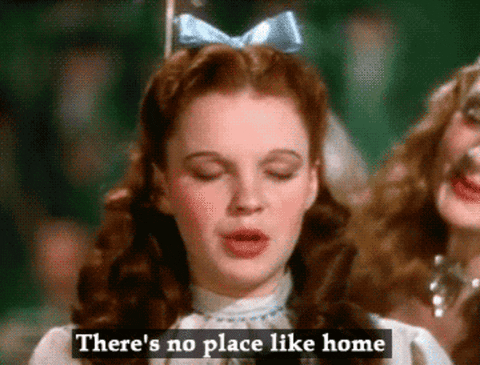 I know the kickback and the dartys are canceled. I know now is the time to get your body snatched for the summer. Trust me, I know. But anywhere where other people crowd in the same space means dangerous territory. Not only does it violate the 6-foot-distance rule, but it could also leave you with the risk of contracting more germs than you came with. Take the safer route and stay indoors. When your FOMO gets chatty, remember the symptoms you should protect yourself from.
4. Binge Baby Binge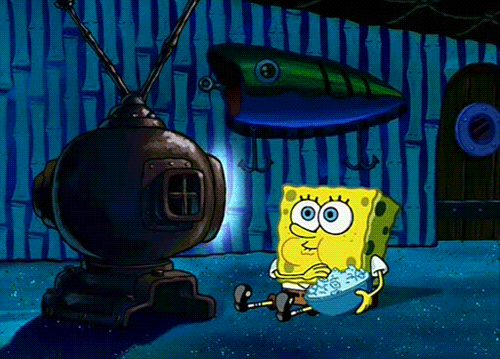 Maybe it's a skill, but I can binge an entire show in 24 hours, easy. No questions asked. I guarantee between Netflix, Hulu or any other platform, you can find a show to keep you occupied. Draft a list of shows to watch or movies to watch when you have downtime from online classes. If you dig creepy sci-fi, Black Mirror is the perfect combination of futurism and deranged plot twists. Need a cartoon to watch for hours? Watch Bob's Burgers for a great laugh with quirky characters and ridiculous plots every episode. I must warn you to watch the clock, though. You will blink your eyes and be two seasons in.
5. Practice Cleanliness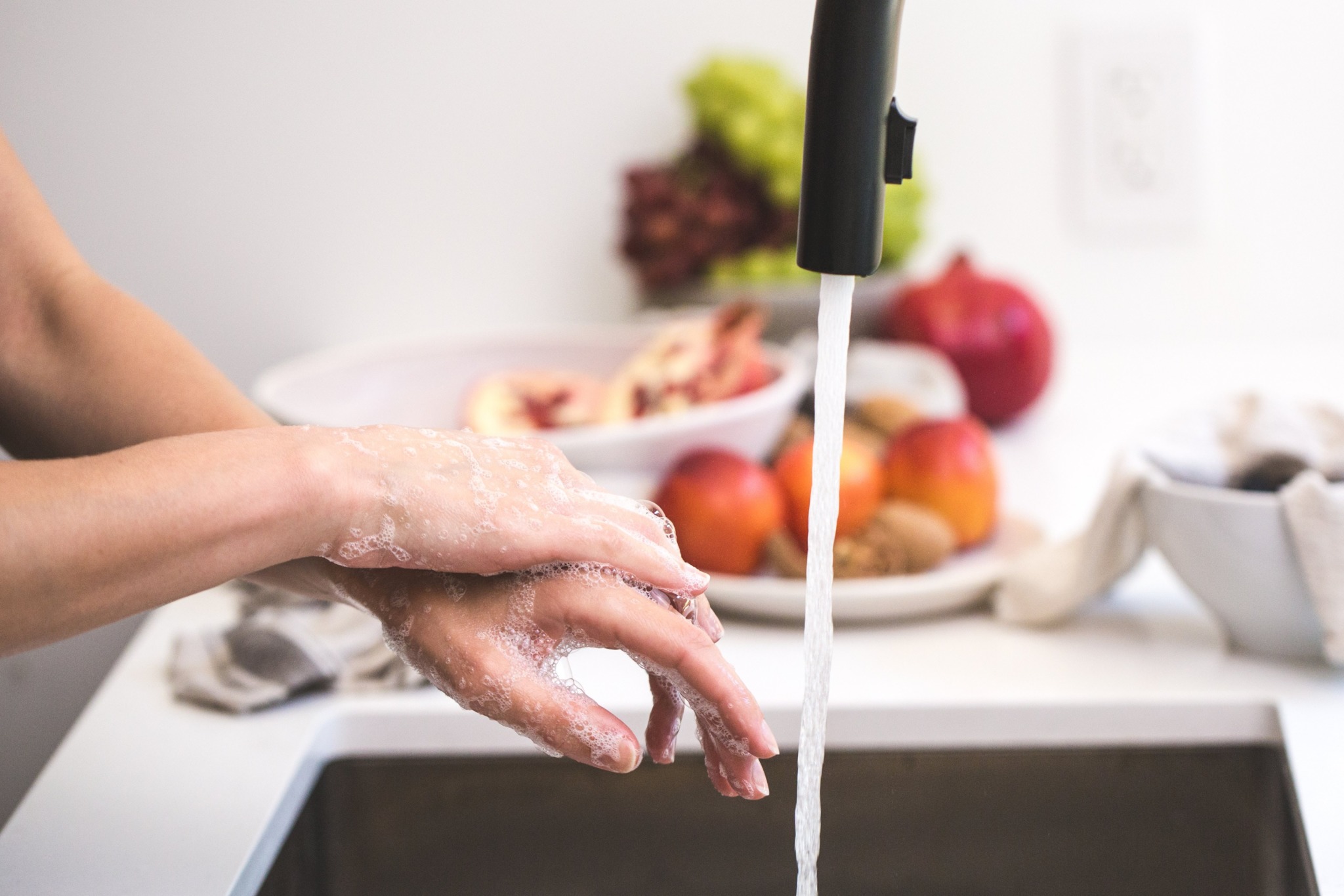 In the comfort of your own home, what's there to worry about? Literally, everything. Germs develop in their own special way whether inside or outside the house. Wash. Your. Hands. Wipe down surfaces and spray down the rooms and bathrooms. The CDC said, "Cleaning does not kill germs, but by removing them, it lowers their numbers and the risk of spreading infection." If there is any traffic coming in and out of your place, you have even more of a reason to do so. Make handwashing a requirement for guests and for yourself.
6. Self-care, have you tried it?
As we spend energy hanging out with others, we should also be reciprocating that energy to ourselves too. What a better time to treat yourself to some meditation, face masks or cleaning than now? While stuck inside, think of all the things you missed out on doing from being out all day, running errands or bouncing from class to class. Make some chamomile tea and treat yourself to the pint of Talenti in the freezer you fought for in the grocery store. Take this time to breathe. You deserve it.
7. 6-foot Rule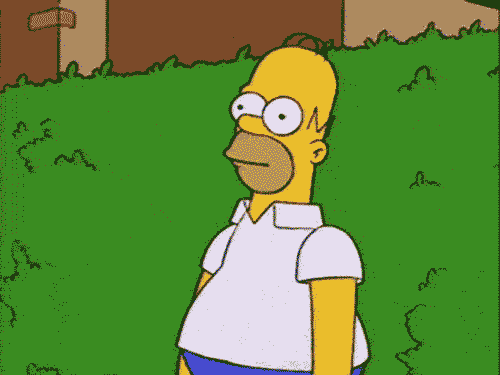 Keep your distance! In the case you do leave the house, mind your space. People wear face masks for this very reason, to avoid breathing in other people's air. COVID-19 spreads very easily. So, take the precaution to exercise distance for your own safety. It's not meant to insight fear but to protect yourself from one another.
8.Cancel those tickets, Request refunds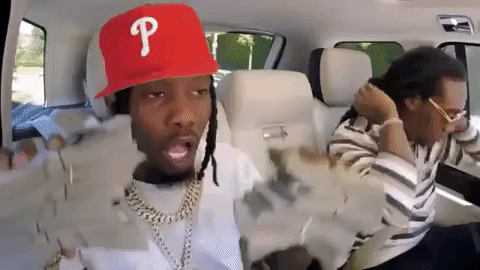 If the special event or flight you got tickets for didn't get canceled already, please reconsider your participation. The last place you want to be is jam-packed in a space full of humans. I know the disappointment you'll feel as a result, it's the same way I felt canceling by spring break trip. Clicking on the GroupMe to see our Paris trip for class had been hijacked by corona left me with defeat and quite an attitude. Processing refunds can cause a headache. But, you must be safe rather than sorry. You can always reschedule for a better and healthier time.
9.Home Workout Routines
Your gym membership will still be there once the coast is clear. Pinterest, YouTube and even Instagram provide tons of videos and tutorials on home workouts. Utilize them! Follow some trainers and workout junkies (preferably of your body type). Some of my faves are @bodyfitbalance and @darihananova on Instagram. Or check out some dance videos on YouTube and follow along awkwardly in your living room. No one's watching! "I literally hate working out and the only reason why I have kept it up is because it gives me some alone time to think and process what is happening around us," said GWU junior ShanTorrian Underwood.  Continue your fitness goals in the comfort and safety of your own home. Your gym buddy (who's really just the person who runs the treadmill next to you) will understand.
10. Stay Busy
Online homework, learn a new language, reading, you have endless options. Start a blog or a YouTube channel. Anything you've been putting off by being at school, do now! Now is the time to plan your dream projects or redecorate your room for the seventh time. Just do it! "I bake and cook and it's comforting because it finally feels like I have the time to do those things," said GWU freshman Sydney McArthur. Use your free Sundays to take up crocheting, sewing or even embroidery. Organize your assignments and Zoom meetings, get ahead on final projects and make yourself a day of things to do. Like my dad says, there's no such thing as being bored.