Let's face it: sometimes, when it comes to your career, you feel like you might be on shaky ground. Whether it be uncertainty as to exactly which career you would like to pursue or if you know what you want, but don't know how to get there, Sam DeMase can give you the best advice. The founder of A Power Mood and a prominent TikToker, DeMase's career coaching and fluency in everyone's favorite app make her your best weapon in dominating your career. Time to steady the ground and build upon it!
Check out these tips and tricks to get more confident about your career!
1. First Things First: Get That Resume in Shape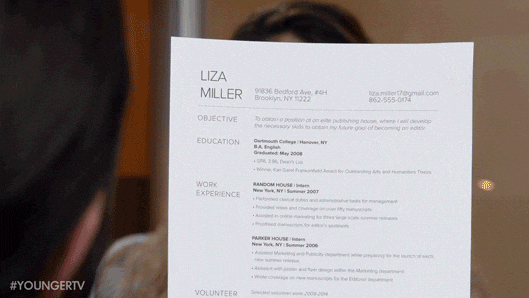 The first step when applying for a job or an internship? Deck out your resume. A resume will always be the first thing an employer knows about you, so you want it to give the most concise, appealing information in a professional way. Include a glimpse of your personality as well, just so that it's not just another piece of paper sitting on HR's desk. Students might feel unsure about what to put on their resumes—that's why you want to hone it for whatever internship you might be pursuing!
"Too often I see students and those with less formal work experience minimizing their accomplishments, work, and life experiences. Take credit for your work! What you did was valuable and it's important to frame it that way. It's essential to be your own biggest advocate in your career—and it starts with your resume. Make sure your resume really highlights your accomplishments and skills and is appropriately tailored for the internship you're aiming for," Sam DeMase said.
Your sorority shows that you can collaborate with a large group of people. Being a member of your English club displays your affinity for the arts and your ability to comprehend meaty texts. Ever design a shirt for a club or run a social media account? What about volunteering at your school's accepted students' day? All of these things show off your strengths, even if you might think otherwise.
2. Make Elle Woods Proud with Your Fit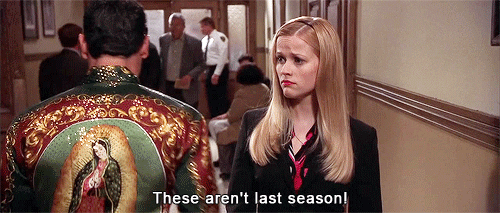 We all keep that special item of clothing for special occasions. Whether it's a favorite hijab or a gifted ring that just makes your nails pop, use those heartfelt items when going in for your interview! For me, it's my lucky pug socks. Combining these items into a fabulous work-appropriate fit will not only give you the boost of confidence you need, but also make you look fantastic. Even if it's just a phone call interview, keeping those gorgeous heels on or wearing your favorite scent will ease those nervy vibes. Like that old saying goes, if you look good, you feel good.
3. Make that LinkedIn Pop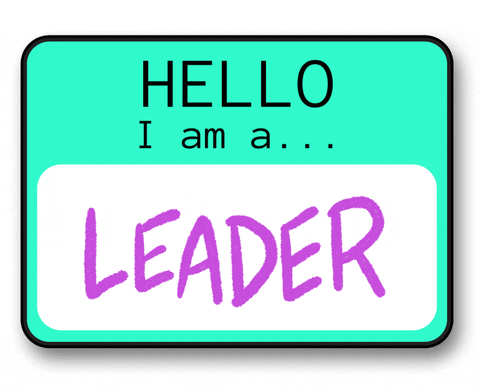 I'm sure every college student groaned once or twice at the mention of how important LinkedIn can be. The real tea, though? It is that important. Think of LinkedIn as the professional Instagram, with the capability to set you up with that job you always dreamed of. How do you get there? You interact with the people who know how to make dreams a reality.
"Reach out on LinkedIn and make a connection with someone who works at the company where you want to intern. When reaching out to someone, pick someone you have common ground with. I call this Niche Networking. For example, if you're a woman, reach out to another woman and ask what her experience has been working at that company. This will lead to informal discussion and connection. Be sure to make a great impression because this person is then likely to refer you for the internship! If they don't, you still made a great connection that could lead to a future opportunity," DeMase said.
That's why LinkedIn might be one of the handiest gadgets in your career toolbox. Even if you might not be the strongest at face-to-face networking, take away the fear and interact online!
4. Negative Thoughts Begone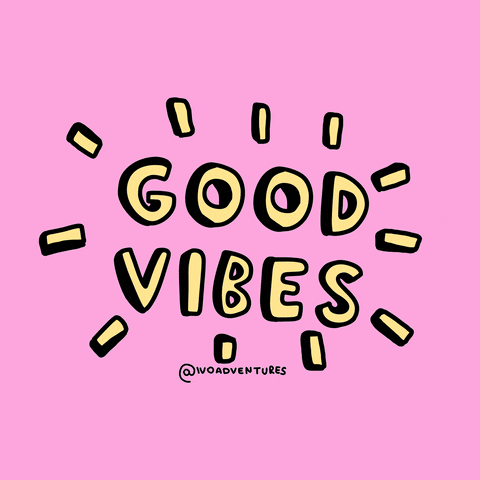 One of the hardest things to overcome when pursuing your career? Controlling the negative thoughts brewing in your head. Just know this: everyone feels that negativity now and again. Even the most seasoned professionals! But feeding into these negative thoughts, "I could never be like them," "I'm not nearly as qualified as them," or "Who am I kidding? Me, at that job?"—these thoughts will do you no good.
"Recognize negative thoughts as just that, they're thoughts—not facts!" DeMase said.
Treat yourself with a little bit of kindness.
5. Decide What You Want to Do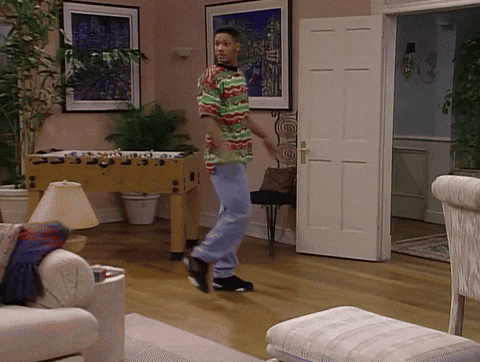 Kind of a no-brainer—but is it? A lot of students struggle with the idea that they want to be in a particular field, but not entirely sure where in that field. Everyone maintains a plethora of alternate universes in their head where they achieve a different lifestyle in each. Now, you need to decide which of those many lives you would like to live now (and which ones you don't).
"Build a list of things you know you don't want. Often, it's helpful to start from there. Think about things you know you don't want to do or that aren't suited to your skills. Then, think about things you love to do and don't frame them in terms of careers or job titles—frame them in terms of your passions and things you're great at. After you build that list, then think about the types of careers that align with things you naturally enjoy," DeMase said.
Especially if you find yourself at a crossroads around graduation time, wondering if you should go for a masters or jump into the field right away, this list can help you discover what you truly might want to do in this life. There's no shame in being a little confused—but it's time to get on your game!
6. Break Out the Brag Sheet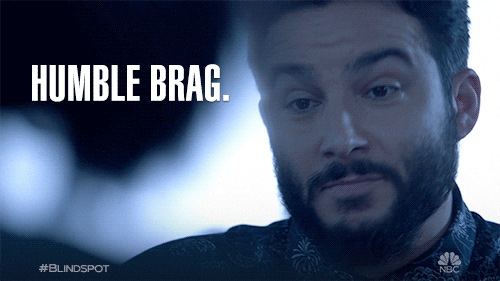 There's no better time than the present to write out your brag sheet. Just like you would brag about your friends or your pet, a brag sheet will encompass all of your bragging rights. But what encompasses a brag sheet?
"Build a brag sheet and refer to it often—a brag sheet lists your top accomplishments, skills, and things that you're most proud of in your life and career," DeMase said.
Won a scholarship in your major? Write it down. Did you represent your college at a conference? Add it to the list. Even your accomplishments in extracurriculars should get thrown on, too—playing Ariel in The Little Mermaid for the community presents its own benefits. You can speak in front of a large crowd comfortably, continuously keep a crowd's attention, memorize a slew of information, collaborate well with others. Impressive, right?
7. Don't Be Afraid to Hear "No"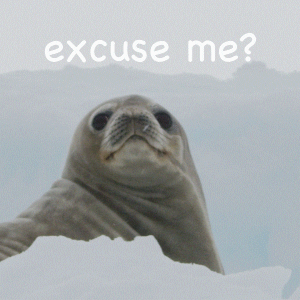 The word "no" can be really tough to hear. But just because you might hear it, doesn't mean that everything loses meaning. After all, even Oprah was told "no" more than a few times—and she's Oprah! Everyone starts somewhere. Even if you might not start exactly where you expect, that's alright. Especially with the pandemic, this phenomenon occurs more often. But don't stress.
"A big fear I'm seeing a lot right now is the fear of hearing 'no' which stems from a combination of a lack of confidence and a lack of tools. That's where I come in. We fear the 'no'—whether it's no to our job application, being told no after interviewing or when negotiating salary. This fear of 'no' immobilizes us and prevents us from trying. I provide folks with the tools they need to confidently advocate for themselves so they will ultimately apply for that job, crush the interview and nail their negotiation. Once we stop fearing 'no,' we open ourselves up to all the 'YES,'" DeMase said.
Go to your university's career center. Work with them. Make yourself the best possible candidate and steel yourself to hear the 'no,' and celebrate when you hear the 'yes.' It will happen—you just need to take a deep breath and keep pushing.
8. Search for Guidance When You Need It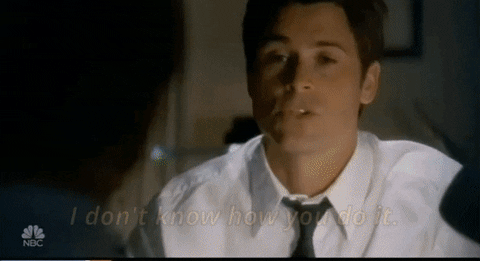 Just like Zuko had Uncle Iroh and Luke had Obi Wan, everyone can use a mentor with a gentle, but firm hand. This mentor can come from your university, your friend group, your family—or even on TikTok! Sam offers a ton of short videos on how to boost your career in meaningful ways—a total guru for any and all career troubles.
"All of my courses are results-getting and impact-driven… I like to stuff them with ALL the gems of actionable wisdom. The things I teach are subjects not taught in schools and not part of general common knowledge. And we need this knowledge to truly thrive in our careers. All of my teachings are rooted in Self-Advocacy. A huge part of career growth is advocating for yourself at every step of the way—from your resume to the interview, to negotiation, to going for a promotion, etc. I learned this over the course of my career, and I love teaching it because it's so eye-opening for people. My ultimate goal is to see folks—especially women—land their dream job, make more money and rise all the way up," DeMase said.
You never know what tidbit of information will click into place in your mind and in your career. A bit of guidance can go a long way.
9. Negotiate, negotiate, negotiate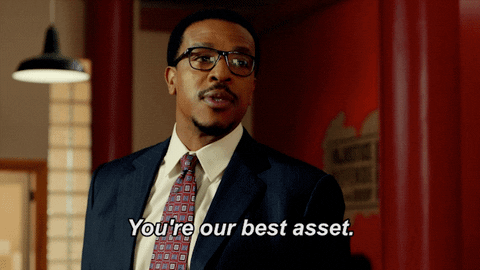 The moment's here. You walk up to your boss's office, fists clenched: you deserve this raise. You need it. But the doubt starts creeping in and in a split second, you swing down the other hallway to avoid the door. Ugh, right? You might think, "Why can't I do it?" You need to get past the mental hurdle.
"My favorite moment with a follower on TikTok was hearing that they used my tips to land their dream job making $20K more. My favorite moment in my online course is one that has happened several times in my Nailing the Negosh course. It's helping people break through mindset blocks that we often have when we think about negotiating—i.e. 'What if I appear ungrateful? What if they say no?' Seeing people's amazed reactions when I say that you can express genuine gratitude AND ask for what you're worth in the same sentence—it really rattles whatever you previously thought in a great way. I love seeing women realize their power and value and confidently ask for what they're worth," DeMase said.
Go open that door with a smile on your face! You deserve to receive the compensation for the hard work you put in. You never know—you might even get more than you thought.
10. Learn from Mistakes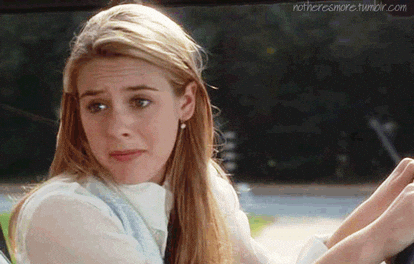 Everyone messes up. You botch an interview; you sent the wrong cover letter; these things happen! But that doesn't mean that failure will ride past you in a Lambo to laugh at you. Double checking documents and practicing common interview questions with friends to hype you up will always boost your confidence. At the end of the day, even scrolling through some fun videos on TikTok can help you learn what to avoid and what to do in a professional setting.
"There are a lot of young people on there and I wanted to reach them to share knowledge on things that aren't often talked about. I provide folks, especially women, with the tools they need to be upwardly mobile in their careers in a system that doesn't always serve them. All of my work is rooted in Self-Advocacy—how to be your own biggest advocate in your career. It's a game changer. In my videos, I share what recruiters are actually looking for on a resume, how to crush tricky interview questions, how to negotiate your salary and more. We aren't taught how to do these things in school and our parents don't teach us these skills either. So, I took to TikTok (and Instagram) to share all this super important info with those who need it most!" DeMase said.
Isn't it great that something like TikTok can grant you some of the most insightful info ever?