Hot take: Moms are the best. We never show our gratitude as much as they deserve. Sometimes the actors in our favorite TV shows and movies can give us the Mother's Day quotes we need. If you find yourself stuck on how to make this Mother's Day card both meaningful and fun, look no further than the movies and TV shows you and your mom have been watching together since forever.
These 10 Mother's Day quotes from your favorite movies sum up why you can't wait to get home to mom.
1. "My mom is too cool." – Hallie Parker, The Parent Trap
Even though we don't like to admit it all the time, we can't deny that our moms surprise us at the least expected times. While every mom can't work as a London wedding dress designer, you never know when she will bust out a move we didn't know existed or come out with some crazy story form her youth that we can't believe.
2. "I need her to make me some cocoa and tell me that everything that is going badly in my life will sort itself ." – Kathleen Kelly, You've Got Mail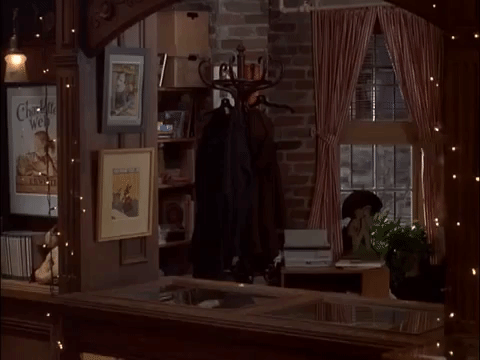 This bittersweet reminder not to take time with moms for granted comes when Kathleen decorates her tree without her mom and realizes it just won't feel the same without her. "One of the things I miss most about my mom when I am at school is our car rides together. It is one of my favorite times for the two of us to talk or have sing-alongs and just spend time together," College of William & Mary freshman Abby Boyce said. They always say that you want the things that you can't have most.
3. "There are no rules in this house; I'm not like a regular mom, I'm a cool mom." – Mrs. George, Mean Girls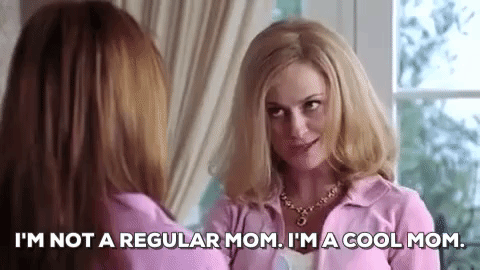 Luckily, not everyone's mom has to try as hard as Regina's mom to feel cool. We all feel like our mom acts cool effortlessly. "My favorite memories with my mom are whenever there's a Harry Potter marathon on TV. We lounge around and eat popcorn all day and we always end up crying at the end, even though we've watched each movie a million times," William & Mary freshman Erin O'Hara said. Cool moms always say yes to a Harry Potter movie marathon.
4. "Not my daughter, you bitch!" – Molly Weasley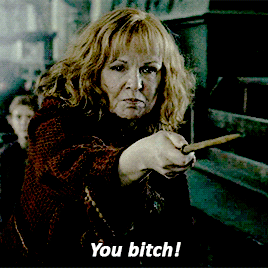 Thankfully our mom doesn't have to protect us from Bellatrix Lestrange on a daily basis. However, we can always have faith that she will do everything in her power to save us from any Death-Eater who crosses our path. While our moms might not have the magical powers of Molly Weasley, it can definitely seem like it sometimes.
5. "I didn't know it, but I was destined to be your Mama." – Mrs. Gump, Forrest Gump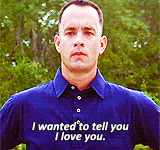 Even though Forrest's mom says this quote, we can't imagine anyone else being our mama either. Who else would put up with our endless shenanigans for as long as our mom has? Only your mom can know how crazy we act but love us in spite of it all.
6. "You threaten my son, you threaten me." – Leigh Anne Tuey, The Blind Side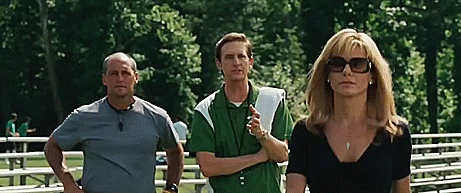 Nobody gets in the way of Sandra Bullock, period. We know our own mama bear will pounce at anyone who gets in our way, too. If the catty dance mom sasses us at a dance competition when she doesn't think anyone's listening or a teacher who gives us an unfair grade, our moms will defend us. Even if we really wish she would stay out of it sometimes, we can always count on her to be in our corner.
7. "Being a mom is not a job. There are no nights off. We don't punch in and punch out." – Meredith Grey, Grey's Anatomy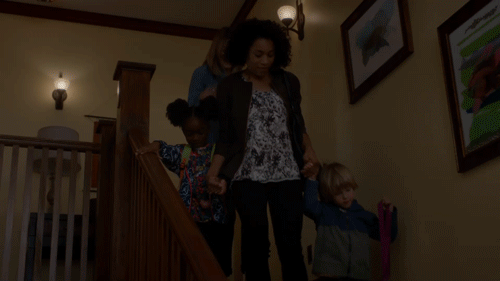 Little do our moms know that we are constantly thank the heavens for their habitual dedication to whatever we need in the moment. "My mom inspires and encourages me more than anyone in this world even when she doesn't try to," incoming Northeastern University freshman Chloe Guidi said.
8. "I think you're great, cool kid and the best friend a girl could have." – Lorelei Gilmore, Gilmore Girls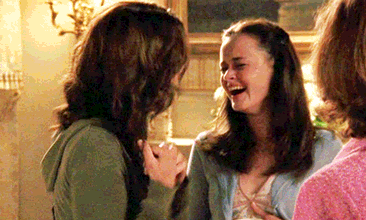 Even though it might not feel like it sometimes, our mom will never ever stop acting like our best friend. "Coming to college, it became clear to me that other people have very different relationships with their moms than I do with mine. This Mother's Day, I want to tell her that I am so incredibly lucky to have her," William and Mary freshman Manon Diz said.
9. "How do I explain her? She is as respected as Mother Teresa, as powerful as Stalin, and as beautiful as Margaret Thatcher." – Leslie Knope, Parks and Recreation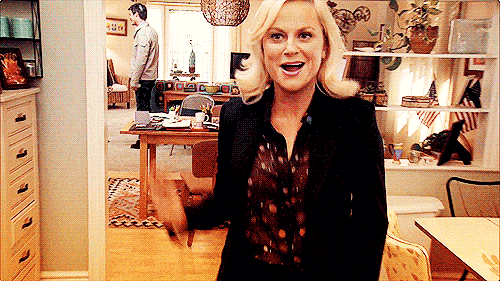 While our moms would probably rather skip the Stalin comparison, they deserve just as much recognition as these powerful world leaders. "Lately while talking about life with my mom and grandma, I realized how much I wanted to say thank you to my mom for dedicating her life to me so that I could have the best life possible," Georgetown University freshman Brittany Yevoli said.
10. "As she guided me through these last 18 years, I don't think she ever realized that the person I most wanted to be was her." – Rory, Gilmore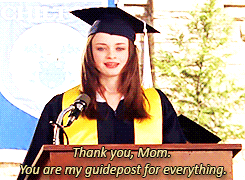 While there are an infinite number of quotes to sum up how we feel about our moms, this one says it all. "Because Mother's Day is the same day as graduation this year, I want to tell my mom that if it weren't for her, none of my accomplishments or experiences that have made me who I am would have been possible. She is the reason I have learned how to always believe in myself and give 110 percent, because I grew up watching her do it every day," William and Mary senior Ava McClain said.