Let's face it, America has had a rough couple of days. But whether your social media has been flooded with disappointment, hate, celebration or negativity, all types of emotions can still weigh you down. Many people feel overwhelmed after the results of the 2016 presidential election, but regardless of your political affiliations, everybody could use a little bit of good news to brighten their week.
We may not have elected our first female president, but women slayed (as usual) in the rest of the election on Tuesday. Catherine Cortez Masto became the nation's first female Latina senator, and Kamala Harris, is the first Black woman to represent California in the Senate. We also elected our first disabled woman into the House of Representatives, as well as the first Somali-American. And we can't forget about Kate Brown who broke history as the first openly LGBT governor in Oregon. Who run the world? Girls, duh.
2. It's Beginning to Look a Lot Like Christmas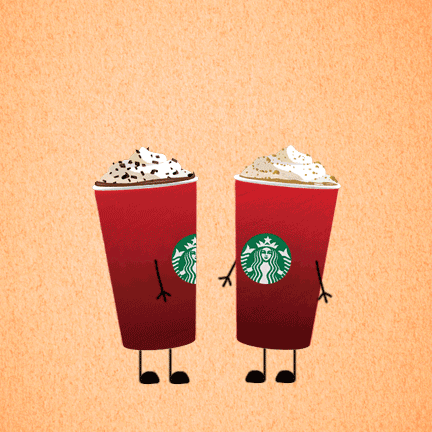 Starbucks's holiday drinks are buy one get one free from 2 to 5 p.m. now until November 14th. Even if you feel like the end of the world is upon us, there's nothing a good cup of coffee can't cure. Get your pumpkin spice on before it's too late. Starbucks knew this bogo deal would mend friendships broken after this chaotic election.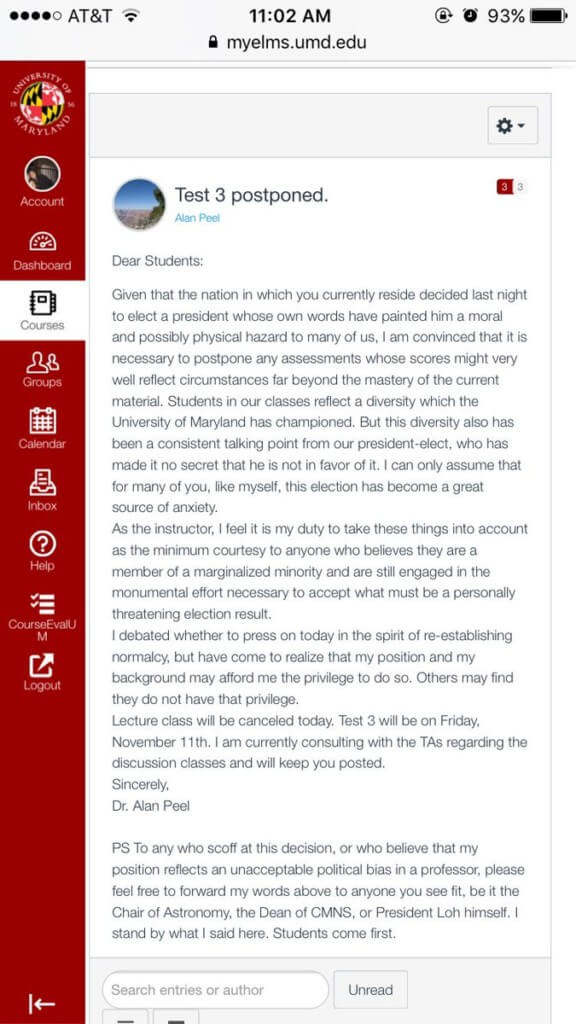 An astronomy professor at the University of Maryland gave students extended time for their test in light of sensitivity surrounding the election results. I mean, who could stay up to study while the fate of our country was being updated every minute. Although not all professors were this generous, many others sent out e-mails letting students know they could come to their office hours just to talk.
4. Shop til' you Drop
https://www.youtube.com/watch?v=Vs2g3wRSPxM
In need of some fall fashion essentials but have the bank account that resembles the status of our nation right now? Time to scrape together all your pennies because American Eagle Outfitters is offering up to 25% off their Fall Collection online only through November 11th. Their jeans are also buy one get one 50% off both in stores and online. Though pantsuits were all the craze this past year, wear something a little more #college like super skinny jeans.
If you're feeling down and your latest Netflix obsession just isn't cutting it, check out Mashable Watercooler's version of Seinfeld featuring hamsters. Yes, real hamsters. Though this video may not be the strangest video you watched over the course of this election season, it will be the most amazing thing you've ever seen.
Everybody looks forward to watching Jimmy Kimmel's annual "I told my kids I ate their Halloween candy" videos. But this year, Kimmel released a bonus video for us to unashamedly find joy in the temper tantrums of Trump and Clinton—I mean of young children.
https://www.youtube.com/watch?v=8mGNlUtsK7w
Hill's campaign is the cutest and participated in the mannequin challenge while on a plane – that takes skill people. Lookout for the flight attendant who moves his arm in the back and Hillary's blink at the end. Even Trump supporters can find joy in a viral internet challenge video.
Try not to get emotional when you watch the Now This video that recently resurfaced of President Obama and Joe Biden's best-friendship. Their friendship has withstood more adversity than the average relationship, but they're leaving the white house stronger, and cuter than ever. *Wipes tears*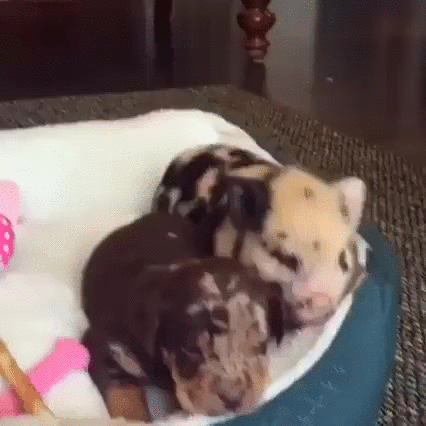 Massachusetts passed a historic law that protects animals from staying in confinement for all of their lives. No matter how sad you feel, cute animals can get you through any rough day. Especially a little piglet.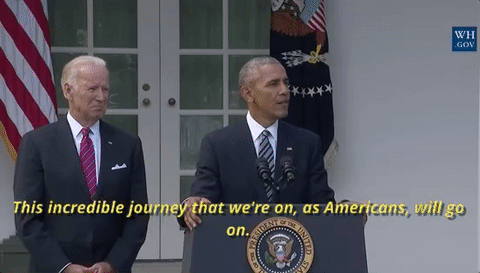 We've all seen the map that shows what the nation would look like if only millennials voted, and I hope that provides some encouragement to you. But guess what, we are the largest and most diverse generation in the United States. The future is literally ours. Cheers to that!