When you walked into your first day at your internship, you actually thought, "Am I in Disney?" You definitely met some characters. As your summer progressed, however, you learned about yourself just from the people you met in your workplace. From the good and the bad to the dramatic, these people either became your friend for life or that one girl you refused to unfriend because you secretly wanted to see pictures of her new ugly haircut. The question is—which character are you?
1. The Ghost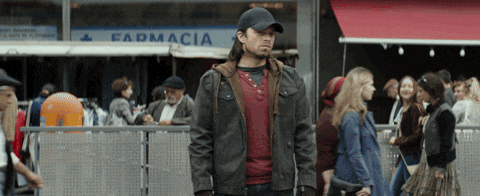 Let's face it—some people are just easier to bond with than others. "There was definitely supposed to be another intern but we're not sure what happened to them," Stony Brook University junior Kip Daly said. Sometimes you just need reach out to him, but other times even that seems difficult. "There's always one person who wants to be home every weekend, whether that be for friends or for a significant other or family, there's always one," Rose Hulman senior Paige Rinker said. So even if you do invite them to meet up they can't go. Try asking them to grab a drink right after work or a bite during your lunch break. If he manages to avoid that, don't take it personally and just give up.
2. The Gossiper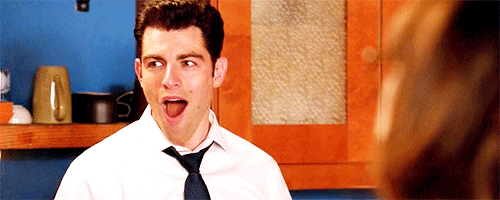 When you think you're just sitting down to an innocent lunch with your coworker and suddenly the conversation turns to your boss…you've met the gossiper. "Shortly after starting a new job/internship, a particular employee may pull you aside to give you the scoop on office happenings. They'll tell you who likes who, who takes 15 extra minutes for lunch and who browses Tumblr instead of working on their latest assignment," University of Virginia senior Graham Dillon said. While this person seems like fun and will definitely help you get to know your surroundings, be careful. Dillon warned, "One day your working life secrets may become an opener for them as they gossip to the newest addition to the office."
3. The One You've Met Before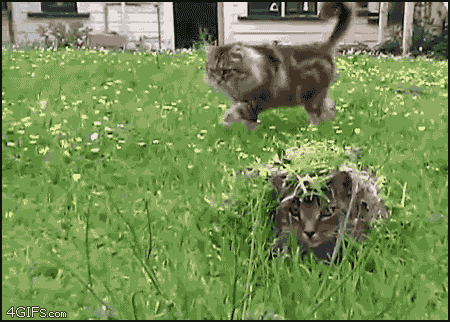 Big city, small world. It's easy to run into people you already met at work, especially if you share similar interests. "I used to go play soccer every night downtown, and one night I saw this guy. [It] was such a fun time because we spent the night playing soccer, and on the next day we saw each other at the office. It was quite an amusing experience because it allowed me to see how a coworker, and in this case, one of my supervisors, is outside of the working environment," Washington University in St. Louis junior Alberto Ciaraldi. This can help you get to know your co-workers on a whole new level. Fingers crossed you don't look up to see last summer's fling walking into the office.
4. The Mama or Papa Bear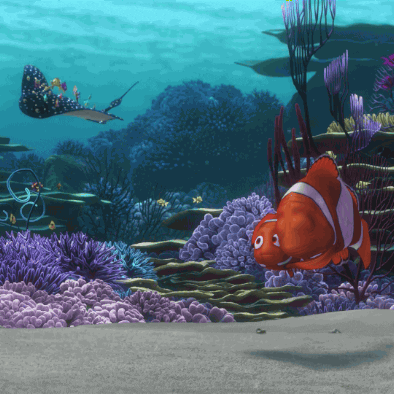 No matter where you work and no matter whether you have two or 10 fellow interns, you almost always encounter "the boss" intern. This person holds himself personally responsible for giving everyone a ride home, but also offers extra help on a project that's going just fine. "There's always the one intern who thinks they're full time… they think they know everything and have been delegated such important jobs that it makes them better than all the other interns," Rinker said. These guys often take it upon themselves to make a Facebook "interns" group and make sure everyone's involved. You'll probably get annoyed, but when you think back on your summer, you'll realize that their efforts really may have kept you alive—or at least connected.
5. The One You Can't Hate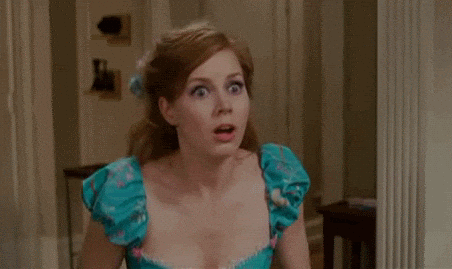 You're running late to work again. Just as you try to come up with your latest excuse, you see who's at the front desk and the frown lines on your forehead turn into a smile. "I will always remember this young woman at one of my internships. She was literally always smiling, and faced her work always with the best attitude. I remember this rainy day, she came in at 8 a.m. with all her clothes wet, as well as her hair, and I remember that she acted as if nothing was bothering her. I always admired her for this behaviour, and it set an amazing example for my attitude towards work in general," Ciaraldi said. When you go to the office and see this person's smile, your shoulders immediately lift and the day seems just a little bit shorter.
6. The One in Heels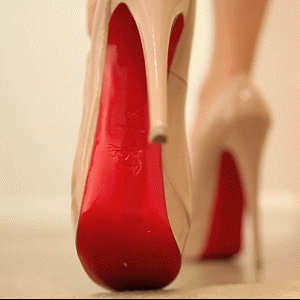 My personal arch nemesis. When the rain destroys my hair into frizz and I've run to work spilling iced coffee on the way, she looks perfectly together, arrives on time and does twice the amount of work as everyone else. "The competitor constantly overachieves, but does so in a manner solely to highlight themselves and to make their coworkers look inept. Have you spent your entire week reviewing briefs for a firm and you just finished your fifth one? They've apparently done six and have already completed half of their seventh. More than just going above and beyond the call of duty, this person spends their entire summer seeking a bit of extra attention from the boss," Dillon said. Your new summer mission: Keep from rolling your eyes in front of your boss as the competitor compliments her ridiculous shoes or his ugly tie.
7. The Expert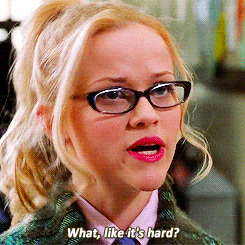 Much like the competitor, this person will potentially outshine you, but this time it's her experience rather than her drive that makes her so crazy. By aligning yourself with this person, you get to skip steps. Instead of waiting to hear the employee's name you forgot, just ask the expert. "The person from the internship that leaves the biggest impression on me is the natural leaders that fit into their role so easily and by the second day are seeming to already be teaching others. I guess in a way I envy that quick learning and adaptability," Geneseo University senior Fabian Thompson said. While listening to the other employees talk about them might drive you crazy, hanging with them will save you from the overpriced, extra greasy pizza trap across the street and steer you to the bar around the corner that gives employees 10 percent off lunch.
8. The One Who Fights with the Copier. Every. Day.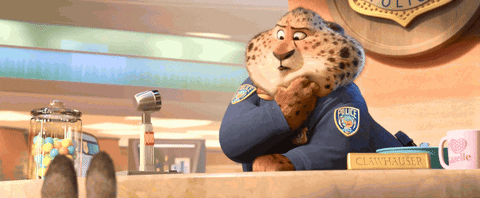 Sure, you'll meet tons of people who will make you feel inadequate. But there are also those people who can't seem to get anything quite right. The ones who come over and ask you questions they should've learned their first week there like, "How do I log into the server, again?" Instead, align yourself with the coffee runner. "This person is able to take coffee orders faster than a speeding bullet. And somehow always is just about to go out and get a cup," Daly said. They may seem like a typical slacker, but really they've learned the trick to avoided the dreaded, "Could you just quickly make 30 copies of this for me? Oh and the automatic stapler is broken, so you'll have to the that by hand. Thanks!"
9. The Grouch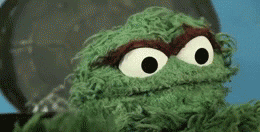 Sesame Street really does teach you life lessons because every internship has an Oscar. You know, the one sitting alone in his own stink, with a giant frown on his face. "I find that there's always the person in an internship that tries to find fault with everything. They're not getting what they want out of it and so they automatically label their bosses incompetent, co-interns as lazy, and decide that they're wasting their time especially if they aren't getting paid," Thompson said. This person's attitude can easily affect not only his work, but also his place in the company. See if you can follow Big Bird's advice and turn your internship into a game: The one who complains the most during work has to buy the other coffee the next day.
10. The One Who's Uninterested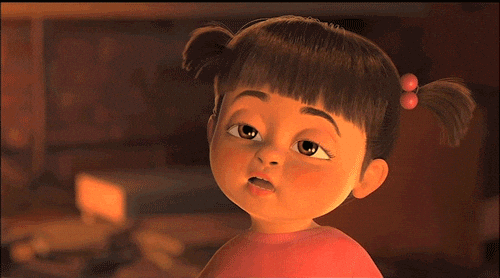 "So what made you choose to intern here," you ask your desk neighbor. She replies, "I don't know, it's better than sitting in the house all summer?" You found her—the intern so bored out of her mind she's not even sure why she started. The interns who show up not to climb the ladder and find a career in this field, but who are there because, why not? While this person diversifies the workforce and provides new perspectives, it's a little annoying when you try and nerd out with her only to find out she majors in math, not government.