As life continues during this pandemic and we feel like we drift further and further away from sanity every day, TV and film can give us a sense of escapism and comfort. I know this time has given me an opportunity to catch up on the films that I have been meaning to watch, and if you feel like you have aimlessly scrolled through every streaming site, again and again, allow me to enlighten you a with some of the best gems that you can watch right now.
On all your favorite streaming sites, get ready for some serious cinema gold.
1.Young Adult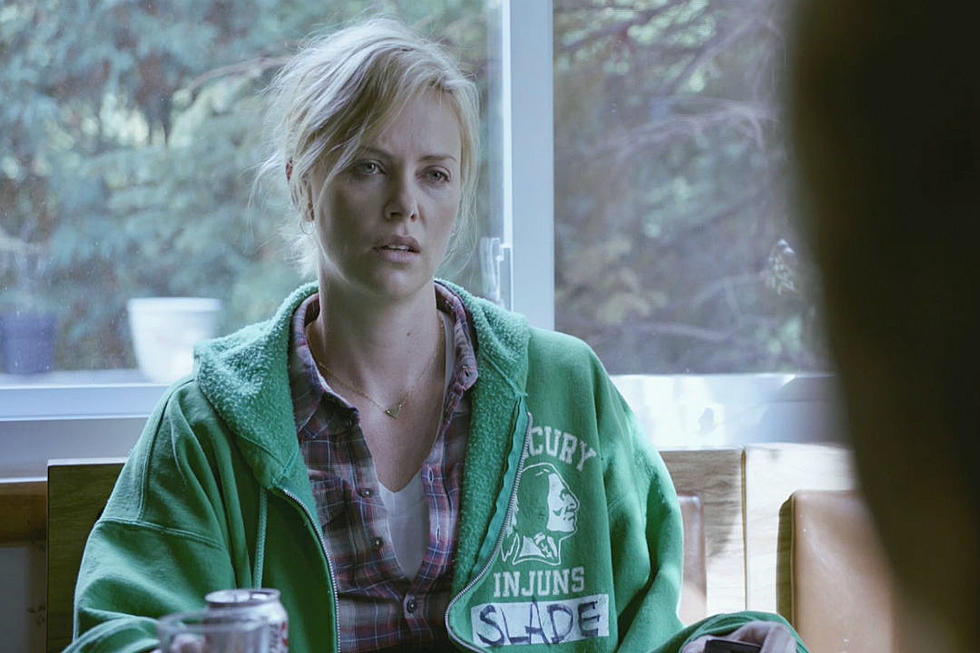 With quarantine making some of us want to retract to an older, happier version of ourselves, this story has a relatable trace of that notion. It follows successful young adult author Marvis Gary (Charlize Theron) who returns to her hometown to bask in her high school popularity and win back her high school sweetheart. This dark comedy explores a lot of issues that college students ask themselves through a brutally honest portrayal of a broken woman experiencing an identity crisis. While the film brings a lot of charm and humor, it also looks at what may happen if you have a superiority complex and go back to your small hometown. Though the film can get a little dark and sad at times, it's deeply funny and weirdly comforting at its core.
2. Hot Rod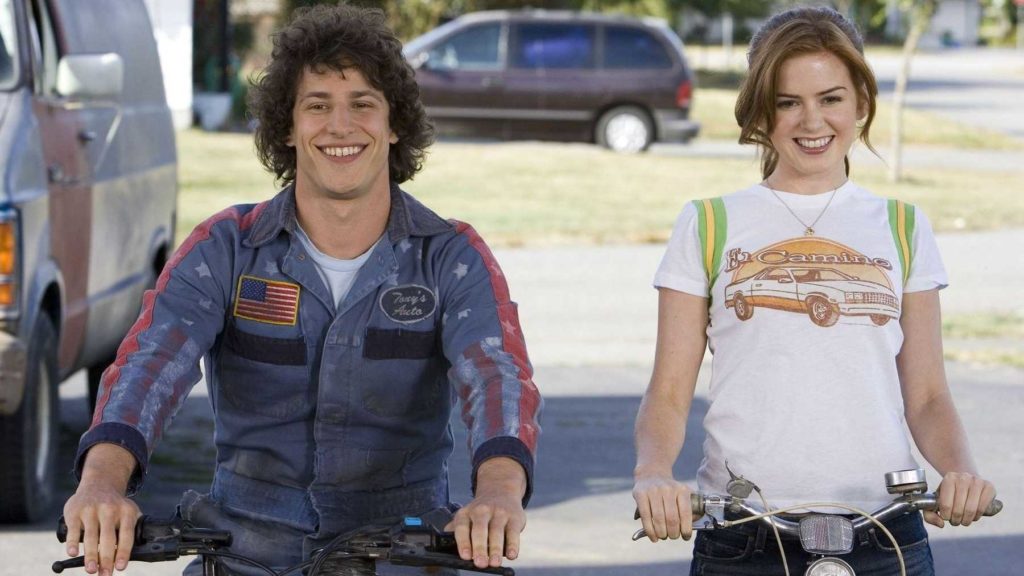 As many of us use our media intake as a way of escapism, Hot Rod delivers that as well as an extra dosage of crazy and entertainment. This comedy film has a simple premise–self-proclaimed stuntman Rod (Andy Samberg) just wants to win in a fight with his step-dad. When he becomes sick and needs an expensive medical procedure, Rod has to use his stuntman "skills" to raise the money so he can finally beat him in a fair fight. The film contains just as much silly humor as its premise. The Lonely Island crew, a comedy group that used to perform on SNL and includes Andy Samberg, writes the absurdist humor so cleverly that it'll be the best time you've had since this quarantine started.
3. Molly's Game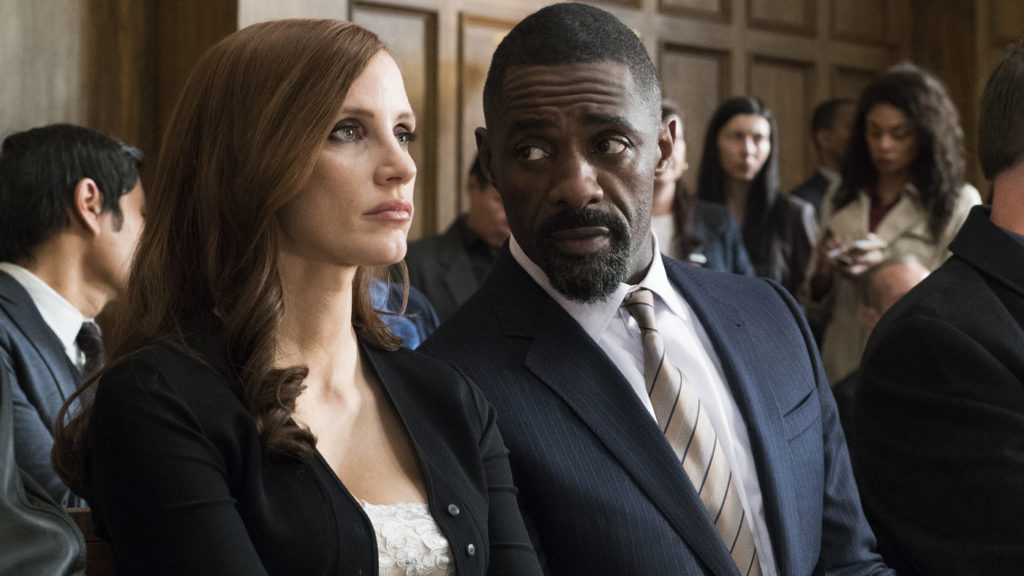 If you want to see smart and witty people actually have real smarts and wit, look no further. This movie has a punchy Aaron Sorkin script following the real-life story of Molly Bloom (Jessica Chastain), a skier who almost made it to the Olympics, then ran the most exclusive high-stakes poker games and got arrested by the FBI. "I was listening to the podcast The Big Picture recently and they described Molly's Game as the viewing equivalent of candy and that's exactly what it is. The dialogue, the outfits, the celebrity gossip! There is nothing better!" FSU Junior Bethany Geltner said. With such a big and sensational story, the film delivers in giving an entertaining and thrilling journey with high highs and low lows from this fascinating woman.
Amazon Prime
1. The Farewell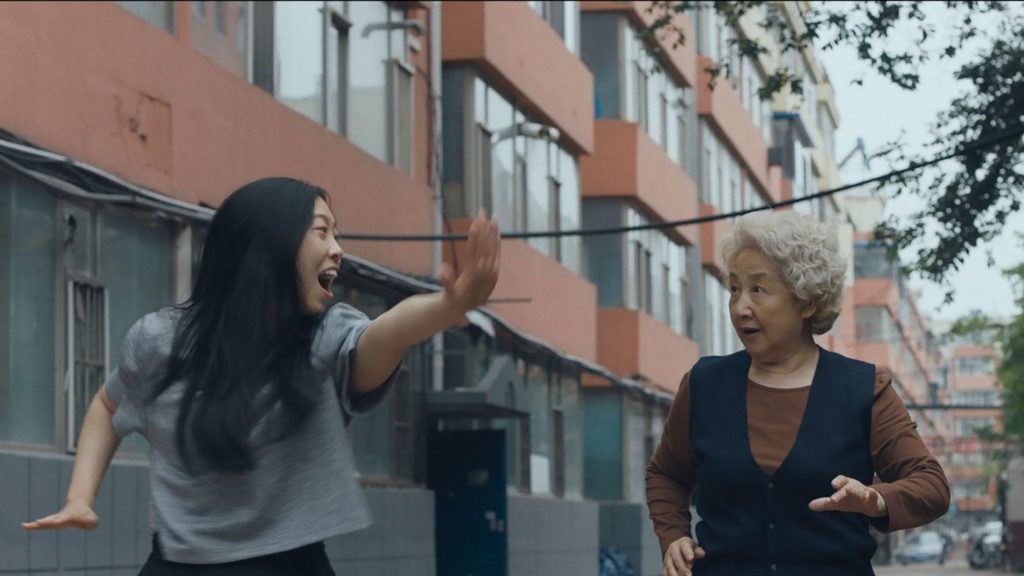 The Farewell brings a bittersweet completely unique true story to the big screen. The story revolves around a Chinese-American woman named Billi (Awkwafina) whose family in China decides not to tell her grandmother that she will soon die from sickness, so she can live out her months without worry. Billi struggles with that decision and when she goes to China to see her grandmother, she has to navigate her clashing cultural identities. This film brings me a lot of comfort as well as restores my faith in humanity and the strong bond of family.
2. Annihilation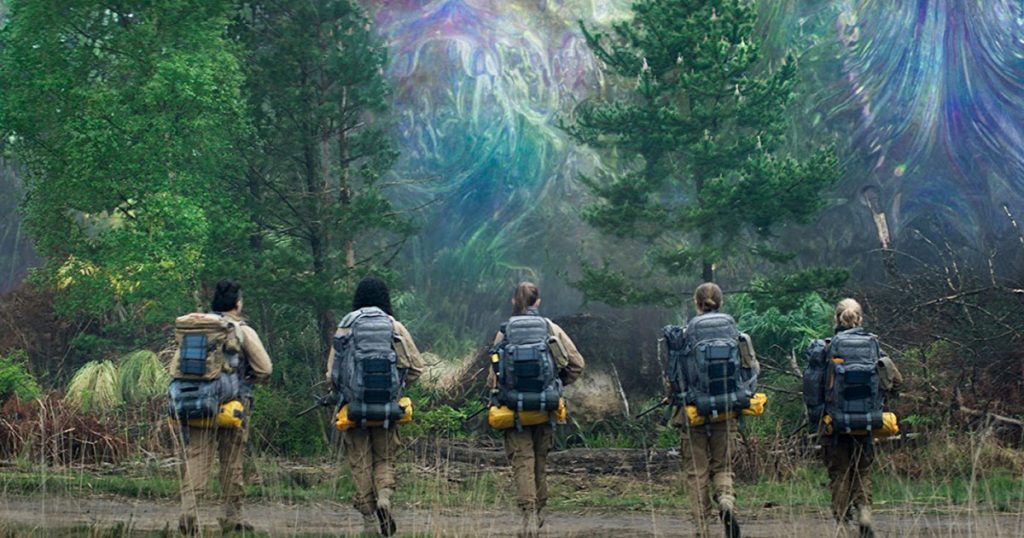 If you currently feel like you've been living in a sci-fi movie, at least things don't escalate as terrifyingly as they do in Annihilation. Biologist Lena (Natalie Portman) and her crew explore a beautiful and dangerous Area X full of all kinds of mutated landscapes and monsters, putting their lives and sanity at risk. Not only does the film perfectly capture an intoxicatingly stunning world, but the secrets that lie within act as equally as transfixing. During these weird and unpredictable times, I personally love watching these kinds of films where you can easily get lost in the fantasy world it creates.
3. Stop Making Sense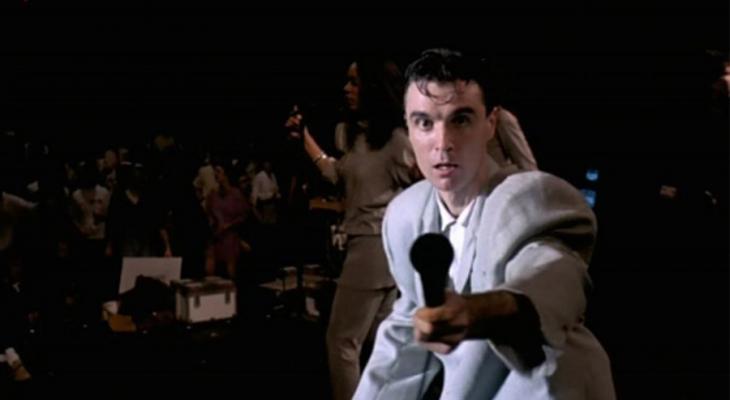 My personal go-to comfort film, Stop Making Sense documents a Talking Heads concert at the height of the group's prime. Considered one of the best music documentaries of all time, this film captures the explosive creative energy of the band. The directing style doesn't just focus on the lead-singer David Byrne but highlights the moving parts of the Talking Heads and the seamless way that they work together and have fun. I have re-watched this film many times, and it never fails to make me feel better and simultaneously want to join an 80's rock band.
Hulu
1. Portrait of A Lady on Fire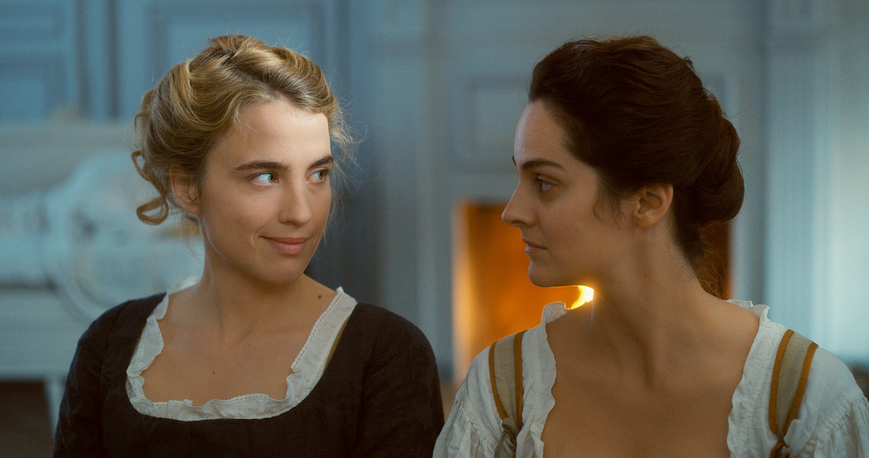 This film has gained so much adoration from critics and fans alike since it premiered at Cannes last year, so what else can I say? Portrait of a Lady on Fire provides a captivating love story between a woman expected to get married off and the woman hired to paint her portrait. The simple yet emotionally powerful story carries itself in a way in which every moment feels intentional and earned. The film is simply masterful and moving, from the subtle yet electrifying way we see these two women pine after each other, to the beautiful cinematic shots on the beach, to the line: "Do all lovers feel like they are inventing something?" We've all seen stories of forbidden love, but none that burns quite like this.
2. I, Tonya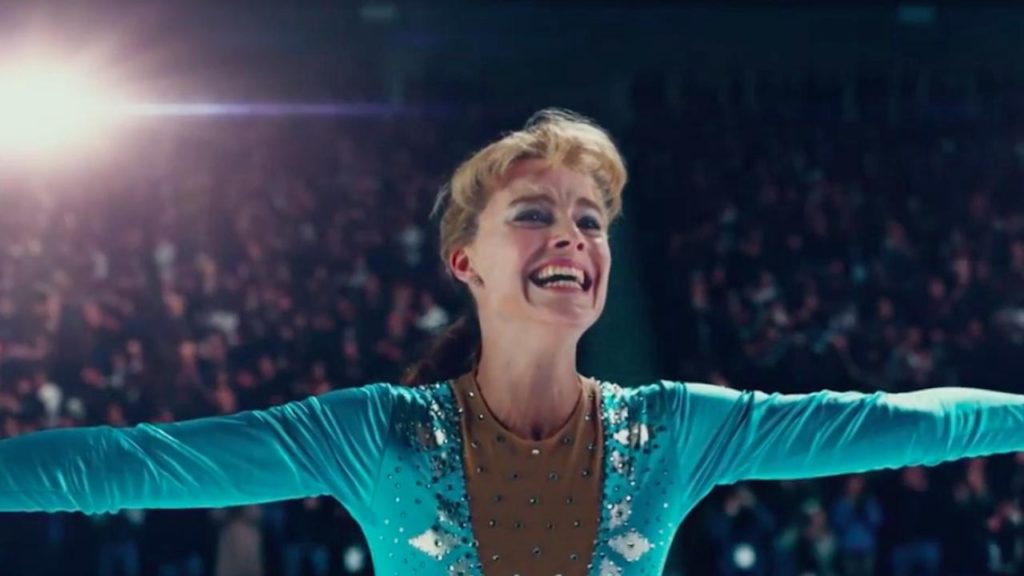 Another true story channeling the power of women, I, Tonya follows a fantastical version of the true story of the rise and fall Olympic figure skater Tonya Harding (Margot Robbie). Mostly everyone knows the insane drama that overlooks the Olympic figure skating world in the 90s–you know, the one where Tonya Harding was at the top of her figure-skating career when she got accused of conspiring to injure her competitor Nancy Kerrigan. Yet, her story has never been told quite like this. "I, Tonya is everything I could ever ask for in a movie! Stellar acting performances and gaudy costumes are almost as fun as the story of Tonya Harding's life," FSU Junior Ben Mayhew said. The film explores alternating stories and perspectives in such a way where you still don't know what happened to Tonya Harding in the height of her fame. But we for sure know that the first woman to land the triple axel at a competition doesn't go down without a fight.
HBO
1. Moulin Rouge!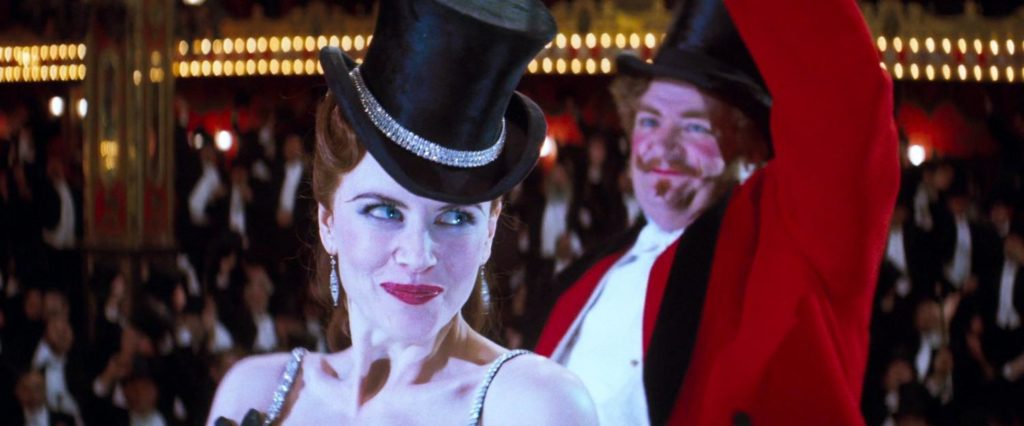 To me, everyone needs to watch this movie simply because you need to see Nicole Kidman sing "Diamonds Are A Girl's Best Friend" while theatrically sitting on a swing. The film somehow makes every weird choice and path it takes entirely work, including making this film a musical by renditioning modern pop songs in the setting of 1899 Pairs. "This movie is perfect for quarantine because there are so many things going on that you will forget nothing is going on in your actual life," FSU Senior Madison Stuart said. It follows a young writer who enters the Moulin Rouge, a cabaret in Paris, and falls in love with the beautiful singer Satine. They get thrown into deceit when the Duke wants Satine to himself, and the drama that ensues consists of what I would call chaotic good. The film may be a bit divisive so watch it at your own risk, but I can promise you, watching it will not be as boring as counting down your quarantine hours.
2. Reality Bites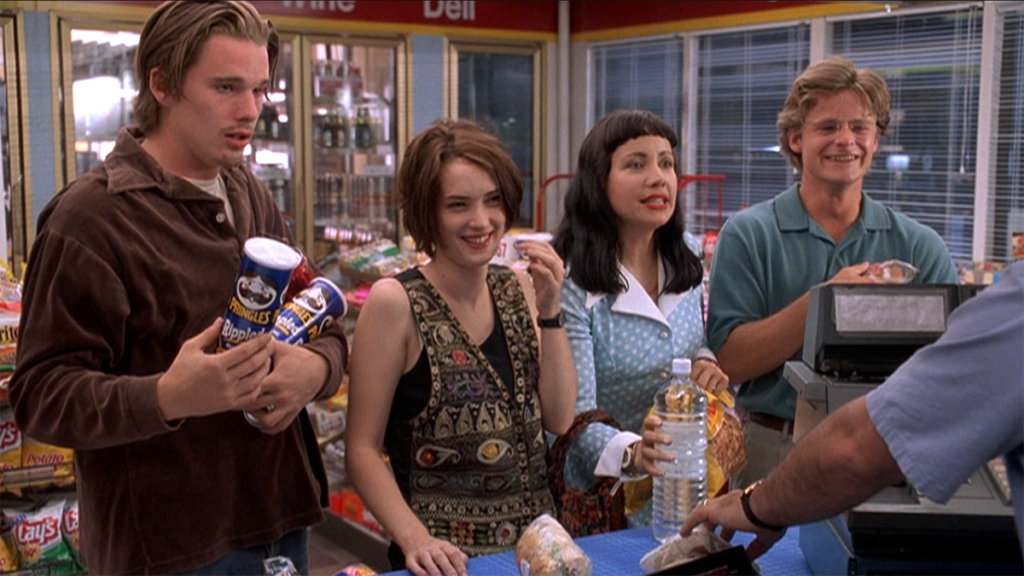 Reality Bites follows four close friends navigating their post-grad life, filled with unemployment, their inability to pay rent and the general struggles of finding an identity in your 20s–all the things we look forward to experiencing when we graduate. Though the film means to encapsulate the Gen X experience of young adulthood in the 90s, the themes still ring true for graduates today. It may sound too stressful to watch college students fearing what awaits after graduation, but the story brings odd comfort and closure as the characters understand and begin to work through their flaws and grow from their mistrials.