As the weather changes with the seasons, so to do our wardrobes. The approach of fall has students hanging up their summer tops and shorts in favor of long-sleeves and jeans. In the autumn, people tend towards comfort over style—after all, classes are getting harder, but just because the days feel cooler doesn't mean your outfits have to be any less hot. Sweaters are the key to keeping warm while still looking cute, making those long study sessions in the library a little less unbearable and the possibility of cuddling up to that cutie from class to do work a little more likely.
Ready for sweater weather? These 10 fall sweaters will keep you warm and comfy this semester.
College students don't need any extra stress in their lives, and yet every day presents the challenge of picking out the perfect outfit for the day. Deciding what to wear can be deadly difficult, so sometimes making it simpler means sticking to the classics. These look classy yet comfy and can make you look presentable even when you don't feel great. Pro tip: You can rock them with leggings, jeans or even sweats if you really want.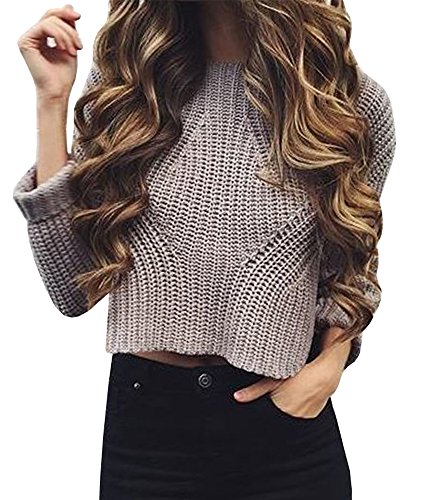 Even though fall signals the end of summer, it doesn't mean you can't still rock those styles. Why not show some skin? Better yet, you won't freeze to death with this. Plus, short sweaters go great with leggings, so you can lounge around while still looking fierce.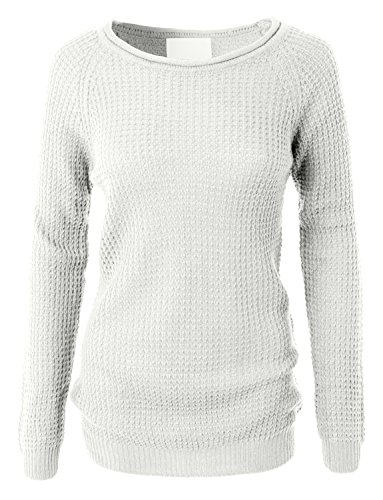 What could be better than waffles? A waffle knit sweater! Raglans are all the rage today, so putting together these two great trends makes for an excellent addition to your closet that will keep you warm and in style. And you can't go wrong with a classic burgundy or tan.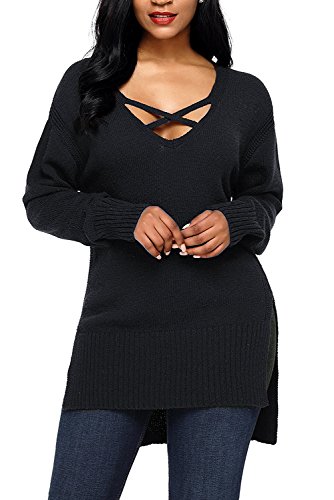 If you ever thought that you can't wear a sweater to a party, then think again. Sweaters look sexy, too. With a cute neck design and some stylish side slits, you'll bring the idea of cute and cuddly to the next level.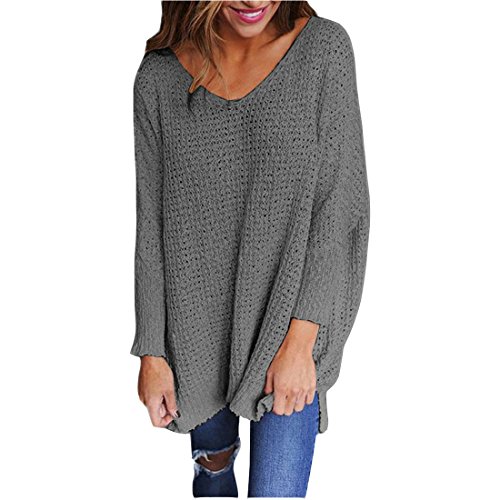 I think we can all agree that when it comes to fall style, oversized sweatshirts take home the prize. Best of all, you'll look pulled together while staying cozy and cuddly. You can even pretend it's a blanket. Let's go, multi-purpose tops.
Sometimes the things that are the best are also the plainest. This holds true with sweaters, too; a simple top with no frills or designs will keep you warm and your wallet full. That way, you have more cash to buy coffee with. Sounds like a win-win all around, am I right?
You can never go wrong with a cardigan. They're stylish, comfortable, and can take any outfit from boring to chic within seconds. Wrap yourself up in one and it'll hold both your look and you together throughout the day.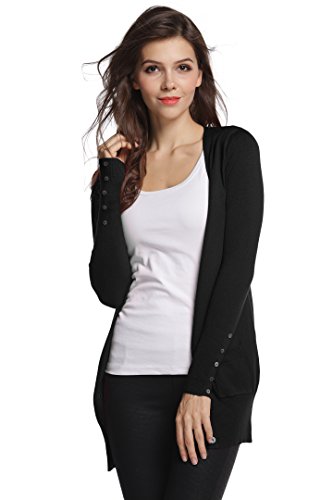 While some cardigans may look pretty professional, others feel nice and casual, serving as a perfect layer for that t-shirt that you can't quite bring yourself to put away yet. They'll keep you covered when it's chilly but won't overheat you, making them just the right weight for those early fall days on campus.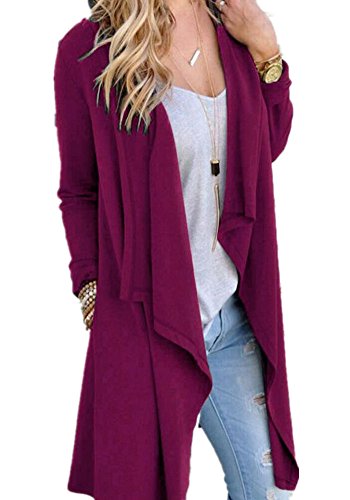 When it comes to comfort, you'll want something effortlessly easy to wear and style that'll bring your outfit from drab to fab in a cinch. Also, something like this will have enough extra fabric for you to curl up in and take a little snooze during your boring Econ lecture—no blankets required.
Sweaters are all about the perfect balance between cute and cozy, but luckily, you rarely have to give up one for the other. Whether you stick to the classics, go for something fancy, or maybe pick something in between. Why not rock that intellectual look that screams "I put in effort" when you know you're lazy Af?