Step aside, real people drama. Anime is here to take over the world. Well, anime already took over the world. With world-shattering titles like Attack on Titan pervading pop culture conversations, it must take some intentional avoidance for someone to still find an unchecked box next to "anime" on their watch list. I get it though —foreign language, a ridiculous sea of content— it gets hard knowing where to start. Luckily for you, I compiled a list of essential anime series for your easy enjoyment. From one-season short stories to shows years in the making, you'll find something worth your while.
Read on to discover anime shows that'll bring you to your knees begging for more.
1. Attack on Titan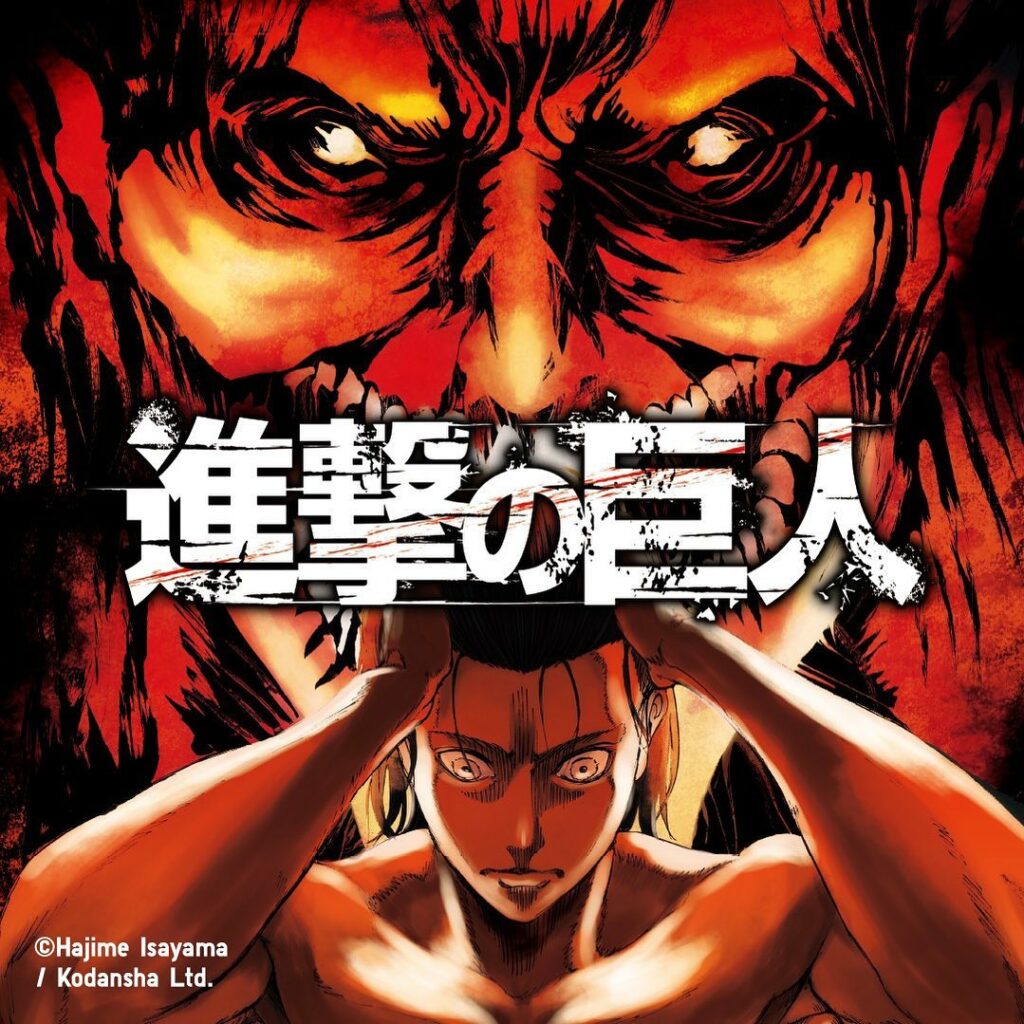 Even if you know nothing about anime, your ears must pick up on the title Attack on Titan. A true juggernaut show, few manage to weave plots as intricate and impactful as this one does. Set in a world where walls surround the whole of humanity to protect them from man-eating titans, Eren's world shatters when a titan of colossal proportions —60 meters tall— breaches the wall into his hometown Shiganshina. What follows? 80 plus episodes of shocking twists and turns I cannot possibly bear to spoil you on.
"Attack on Titan is truly a masterpiece. It is way more complex than a typical heroic anime, where the good fight with the evil and win. As I grew with the characters and discovered the truth bit by bit, I was amazed by the worldview embedded in this anime. It made me reflect deeply on our life— our values, freedom, righteousness, war, and much more," University of British Columbia sophomore Jessica Yeung said. "No one is completely good or evil, and no one is exactly right or wrong. It may seem like a ridiculous story about fighting titans that don't exist in our world, but it's much more realistic than you could imagine."
The strength of speculative genres lies in their ability to question and defamiliarize all your preconceived notions of humanity. Attack on Titan delivers this on all fronts. Does an assumed safety from the dangers of the titan-infested beyond justify living entrapped in a society where censorship and resource inequality run rampant? The world operates in shades of grey. As you peel back the layers of the mysterious titans, you may end up only discovering more about the nature of man.
2. Haikyuu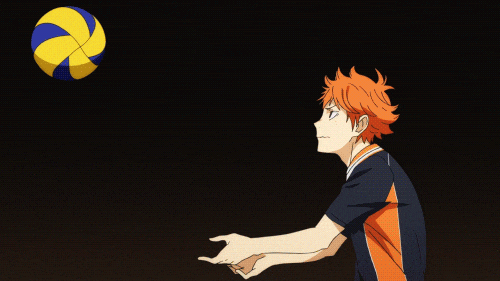 Don't want to work out? I got you. Experience the epic highs and lows of high school volleyball all from the comfort of your own home. Haikyuu features dynamic duo Kageyama Tobio and Hinata Shōyo as hostile counterparts in a high school volleyball team that eventually learn how they complement each other on the court. Haikyuu's popularity partly lies in its ability to lay out and simplify volleyball jargon and rules to the casual unknowledgeable viewer, so well done it compels you to learn volleyball.
It also differentiates itself from older sports classics like Kuroko no Basket in its earnestness. Though the dynamic duo breaks boundaries and records, the well-fleshed out side characters tell common stories of grit, perseverance and passion. It's a show that pumps passion into your veins and reminds you why you endure for sports— because you love it.
3. My Hero Academia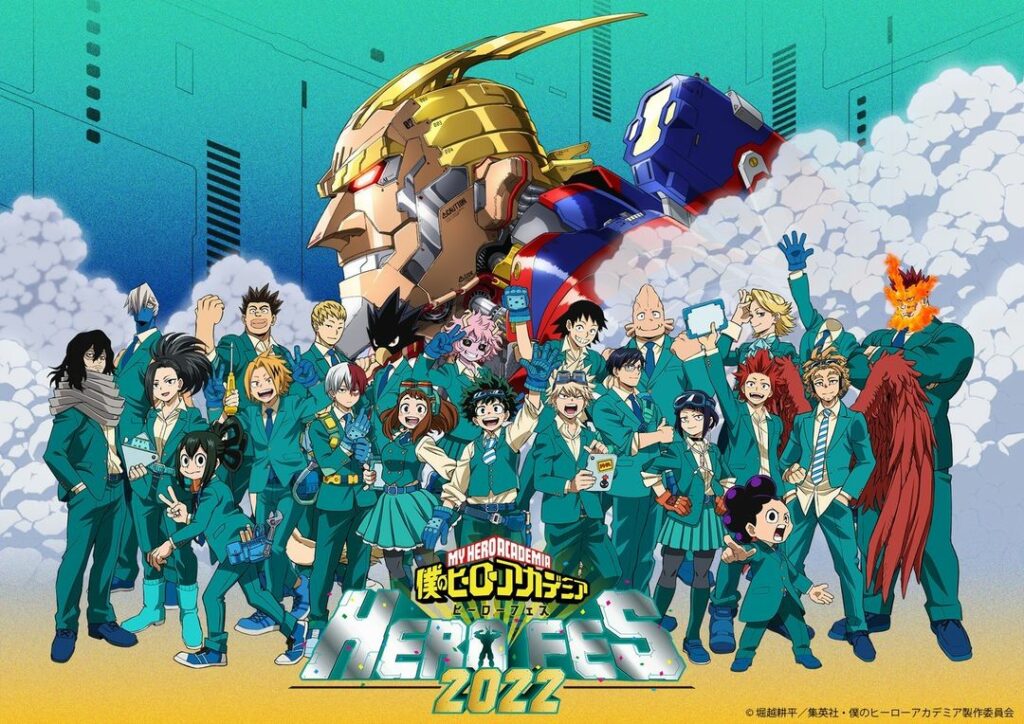 In the age of Marvel, superhero fatigue runs far and wide. To combat that, I present yet another superhero show, because I remain convinced we suffer from Marvel fatigue rather than superhero fatigue. Set in a future Japan where DNA mutations and evolution create humans with natural superpower abilities, we follow Deku, a student who possesses absolutely no super abilities. A classic underdog story, Deku artificially inherits his powers from Japan's greatest hero All Might, later enrolling in the top hero academy and navigating his place in school as an "unearned hero." Perhaps an optimistic precursor to The Boys, the show turns superheroism into a brand, and students learn to maintain public image alongside combat skills.
"My Hero Academia uses the standard format of fighting bad guys and getting stronger but it uses its strong cast of characters and has some of the most creative ideas for powers I've seen out of anime," UC Berkeley senior Alexander Dong said. "It's just one of those anime that appeals to almost everybody and you get invested into the journey of the characters through the course of the show and is one of those series that I always end up going back to."
With all the thrill and madness that superpowers and a mysterious villain plot bring, you can forget that simple things power the heart of the show. Take away the action that superpowers entail, and you get a boy trying to assert himself among his peers and chase his dreams in an environment where all odds would otherwise stand against him. The same goes for the villains. Many enter the world with a vengeance; most lack understanding, companionship or love from their childhoods. The dedication to crafting backstories for its major and minor characters makes you care about them but also shows that this superhuman show cares most about humanity. Whether the show draws you because of its original superpowers, villain conspiracy or compelling character backstories, one thing's for sure, you'll never feel bored.
4. Demon Slayer: Kimetsu no Yaiba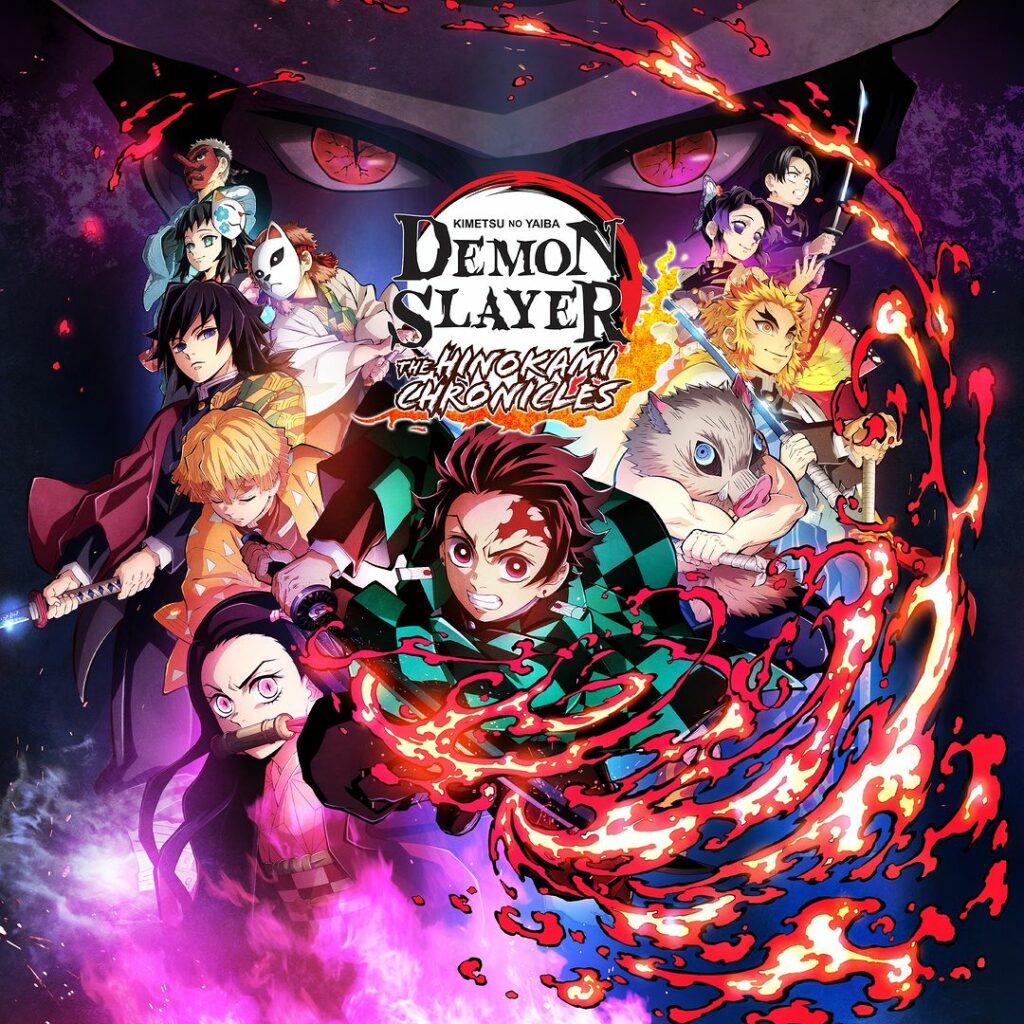 If you pay attention, you'll notice this: popular anime shows overwhelmingly feature teenage male protagonists. Demon Slayer fits the bill, for better or worse. The show details 14-year-old Tanjiro's journey towards becoming a demon slayer after a demon slaughtered his family and turned his sister into one. Okay, cool. What sets this shōnen show (shows targeting adolescent boys) apart from its counterparts then? Its historical setting, of course, the Taishō era (1912-1926) makes way for old, yet also new to us, environments and fashion.
Nothing hits quite like teens wearing beautifully designed kimonos wielding swords atop a steam train. A show that really possesses a bit of everything, one minute you'll grimace from the gore, the next you'll "aw" at the adorable tenderness Tanjiro has for his sister. And if this somehow doesn't tickle your fancy, at least stay for the tear-inducingly gorgeous graphics of the wisteria forest.
---
5. Bocchi the Rock!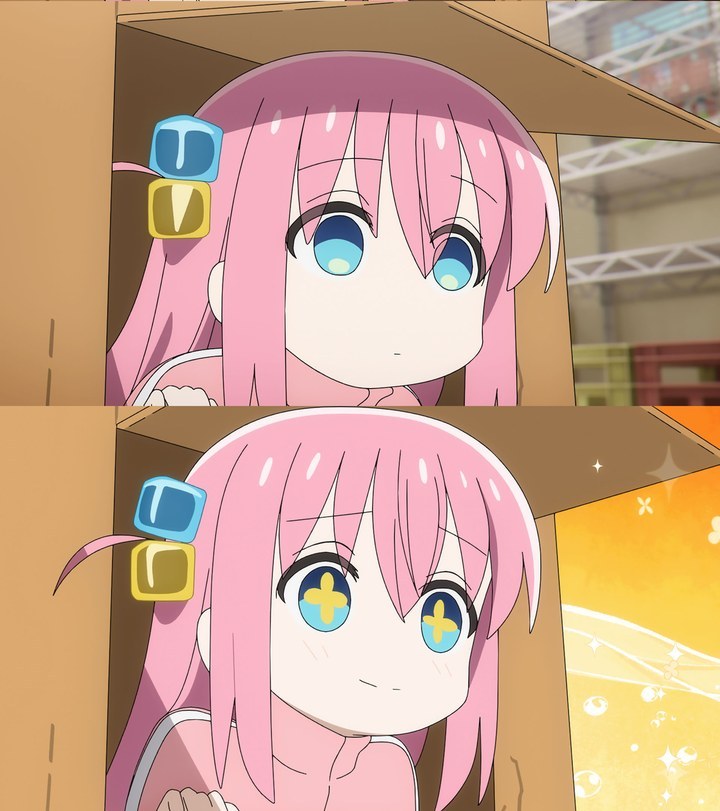 Okay, I get it, too many high school boys. Let's shift gears then, to high school rocker girls. An ode to shy and anxious people everywhere, Bocchi the Rock! sees socially awkward solo guitarist Hitori Gotō stumble her way into a rock band. Aside from the sheer relatability of Hitori, who dreams of selling out stadiums but can't get herself to say hi to a classmate, the show capitalizes on its medium in the best way. When Hitori's anxiety makes her feel as though the world ended, the screen rolls a gag end credit. When she feels out-of-body, the animation style renders her and her surroundings in 3D computer graphics.
Such a deliberate and meta depiction of emotions not only connects with self-aware introverted viewers, but shows those who don't relate what it means to feel socially anxious as well. Bocchi the Rock! does not shy away from the depth and individuality of awkward people, which I'd say, quite embraces the spirit of rock.
6. SPY x FAMILY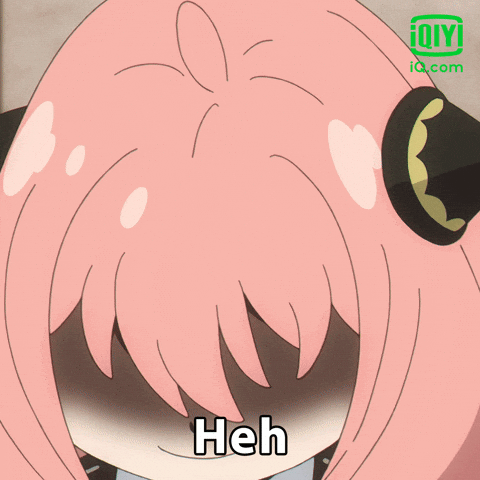 One of the most recent hits on this list, Spy x Family decimated the internet with Anya memes when it first aired in 2022. And rightfully so, who can resist the charm of watching three strangers —a renowned spy, an assassin and a psychic child— band together in a pretend family in the name of espionage? To add an extra level of intrigue (or hilarity), the three actively hide their identities from each other. Between hide-and-seek games with Anya and assassin Yor fawning over spy Loid, you'll fall into the classic trap of losing your mind over endearing characters finding unlikely family.
A bit of action, a bit of comedy and a bit of heartfelt vibes, the show provides everything but mind-bending plot. A good thing, really. You never know when you need something to put a smile on your face, and Anya's cursedly cute grin certainly will.
7. Kaguya-sama: Love is War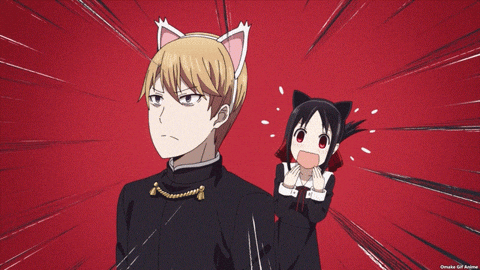 A dime a dozen, anime rom-coms saturate our screens so much you can easily watch several at the start of the week and forget them all by the end. Kaguya-sama provides something different. What kind of love story is one in which both parties try their best to deny their feelings? Standing in the middle of this war, Shirogane Miyuki and Shinomiya Kaguya hide their trench-deep attraction behind elite pride as student council president and vice-president respectively. In order come out victorious, they scheme, with oftentimes underhanded methods, to make the other person confess.
"Personally, a lot of rom-coms that came out in recent years were rather stale are formulaic. Not saying they're bad of course but it's rare that one grabs my attention, which Kaguya did with its top-notch writing and production," Northwestern University sophomore Jason Li said. "The source material is great, the jokes deliver almost always, and A-1 did really insane work with the animation which really boosts viewer experience. The side characters also get a lot of love which I really appreciate."
Scheming paves the way for absurd, over-the-top reactions over the tiniest things, all of them funny. Accept the bite of cake your crush offers, not too hard, right? Nope, Shirogane and Shinomiya pull out their strongest cannons for this psychological warfare, dodging and deflecting each other's calls to "open wide." Still, the reinforcements to this war of love arguably draw out the best laughs. Student Council Secretary Fujiwara Chika's (yes, of the Chika dance) flighty tendencies disrupt the two main characters' intense battles in the dumbest of ways, forcing you to groan and laugh at the unresolved tension. Does the show give us the beginning of a toxic relationship or a match made in heaven? You'll need to keep up to find out.
8. Violet Evergarden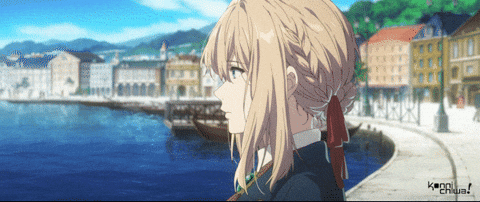 Jokes aside, because we're talking about actual war now. Violet Evergarden starts its story in the post-war fictional continent of Telesis. Violet, a traumatized veteran soldier begins work at the postal service as an Auto Memory Doll (ghost-writer, in a sense) for personal letters. Despite its powerful emotionality, Violet Evergarden shows not your usual fare of dramatic screams paired with chaotic animation.
The beautiful countryside sequences with rolling fields and sparkling blue waters feel meditative and private, perfectly crafting the stage for Violet's journey toward self-discovery. Raised as a weapon for the war, how does she learn of or retrieve her sense of self and humanity? Felt best on your own, Violet Evergarden and Violet find words to things left unspoken and will surely break your heart.
9. Chainsaw Man
Ghost Rider meets teen anime, and… a devil chainsaw dog? Sounds wacky, I know, but know first this will not vibe with the faint of heart. Uninhibited with its gore and violence, horror fans will lick their lips watching Denji strike a deal with his pet chainsaw devil Pochita, who grants him the ability to conjure chainsaws out of his limbs. A different kind of demon (really devil) slayer, Denji grew up in poverty paying off his father's debt to the yakuza and longs only for simple pleasures— a girlfriend and a normal life. I won't tell you if he achieves either, but the show certainly turns the typical "shōnen protagonist with big dreams trope" on its head.
Watch for the mind-blowing action sequences and demon killing, stay for the mystery and plot twists. Either way, in a blink, the episode ends and you'll want to take a chainsaw out to the streets to demand more.
10. JoJo's Bizarre Adventure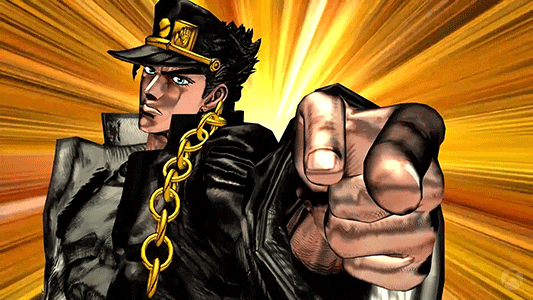 Leaving the most bizarre for last, JoJo stumps even hardcore fans when it comes to explaining the show. So, I'll save the plot for you to figure out and explain the premise instead. Featuring one member of the Joestar family in each season, each with some form of "Jo" in their first name, the show depicts the superpowered Joestars battling villains in all corners of the world. You can look at the show like an anthology, in that the main characters shift and seasons seem self-contained, except that you'll need prior knowledge from previous season to maintain even a glimmer of understanding.
Since the story defies summary, I'll focus on its distinctly camp and melodramatic style. Not everyone's cup of tea, JoJo exaggerates reactions to every minute event, be that with rainbow sparkles or over-pronounced "oh my god"s. The show's absolute zaniness cannot possibly bore anyone, and you should give it a shot before frowning in confusion. After all, who can say no to the muscular, contoured characters striking sassy poses?