We've all seen them crowd our Pinterest pages and Facebook feeds. Looking at images of mug cakes online may seem appetizing, but are they actually delicious? Some love how quick and easy they are, while some think they skimp on the real thing. As a foodie who's always craving sweet foods (don't even get me started on late night munchies), I thought I'd try out some mug cakes.
THE RULES
I decided to do a combo of regular recipes and Duncan Hines mug cake mixes. If you don't have time to rush to your nearest store and grab all the ingredients recipes call for, try this option. One packet, which ends up taking up half a mug, only uses three tbsp. of water or milk. For all the recipes in general, if you want your cake to take up most of the mug space, I recommend doubling up. For the most part I followed up the recipes and decided not to double up. Also, for the most part I added whipped cream and some sprinkles or chocolate shavings, because I wanted to make things extra special for you guys. In reality, I'm not that extra.
Banana
I make the best banana bread in the world (no joke, just ask my sister and friends), so I wanted to see how this recipe compared to mine. It didn't taste like my famous banana bread, but it was darn easier to make. The recipe also includes instructions to make a cool glaze, but I didn't feel like putting in the extra fancy effort. Whatever floats your boat.
Perfect for: Lazy weekend days when baking banana bread isn't an option
Birthday Party in a Mug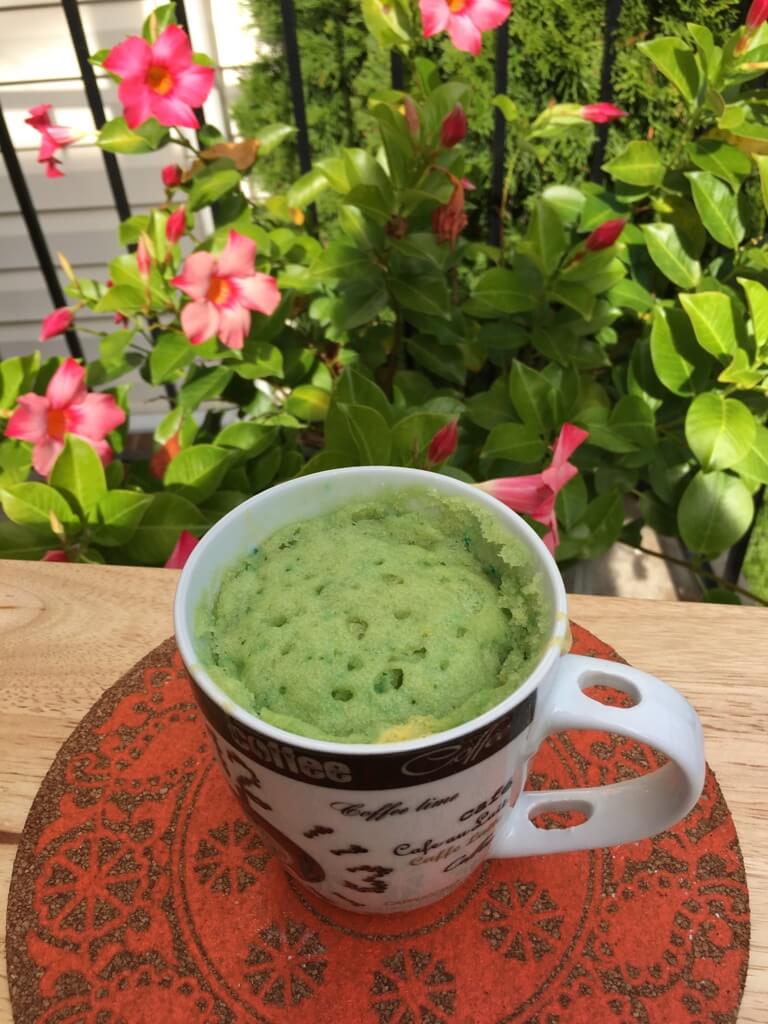 Don't be alarmed with my Shrek cake. No, I didn't bake Shrek and his family in my mug. The recipe called for regular sprinkles, but for some reason I had the really grainy, glitter-like sprinkles. So those sprinkles just immersed themselves in the cake mix and created a green alien child. It doesn't matter though – it still tasted delicious AF.
Perfect for: Days you're feeling extra festive (or celebrating your birthday alone, you poor thing)
Duncan Hines Brownie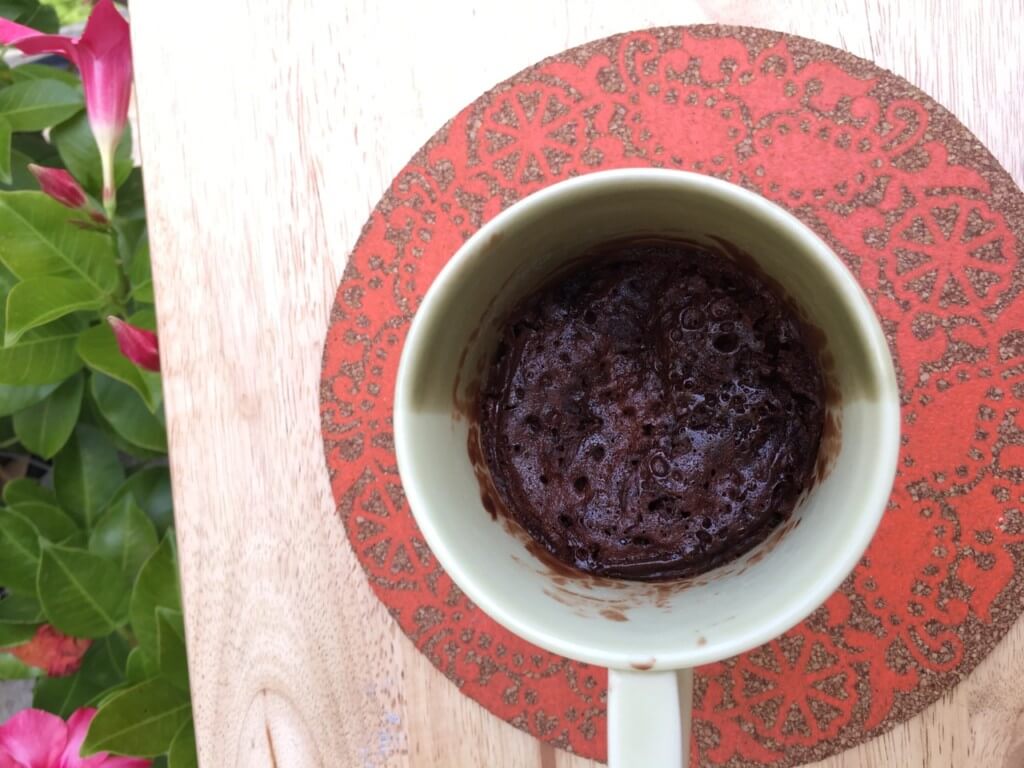 Brownies are already easy to bake, but I'm all for three-minute recipes. Especially when those brownies are extra gooey and chocolatey. Chocolate lovers will appreciate this mug cake's rich taste. Who doesn't want that melt-in-your-mouth feeling? My mouth is drooling just thinking about those brownies. Now I just need another glass of cold milk.
Perfect for: Friday night Netflix binge sessions with your fav comfy blanket
Oatmeal Nutella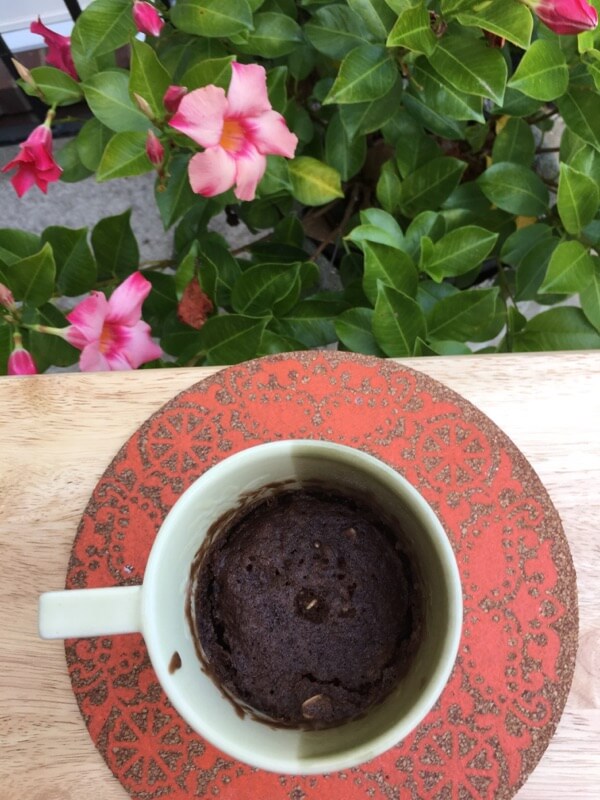 I don't know a person who isn't crazy obsessed with Nutella. And the fact that you can pair it with a power food like oatmeal makes this recipe super amazing. Don't deny being one of those people who cancels out the healthy with a bunch of sugar. I know everyone's guilty of that (me included), and this recipe doesn't help one bit.
Perfect for: A sweet, yet healthy breakfast (with a chocolate overload)
Duncan Hines Cinnamon Coffee Cake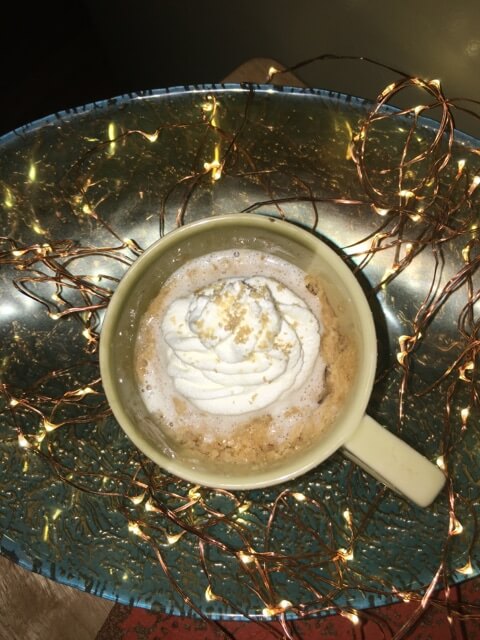 You can literally smell the cinnamon as soon as you open the package. TBH, that's an automatic win-win from a cinnamon lover like me. It tastes just like the coffee cake at your friendly neighborhood Starbucks, but easy to make and way better. Bonus? Duncan Hines recommends substituting your milk or water with coffee. Say hello to a literal morning pick up and a happy wallet.
Perfect for: Rushing around for your 8 a.m. after your 5 a.m. bed time
Chocolate Cake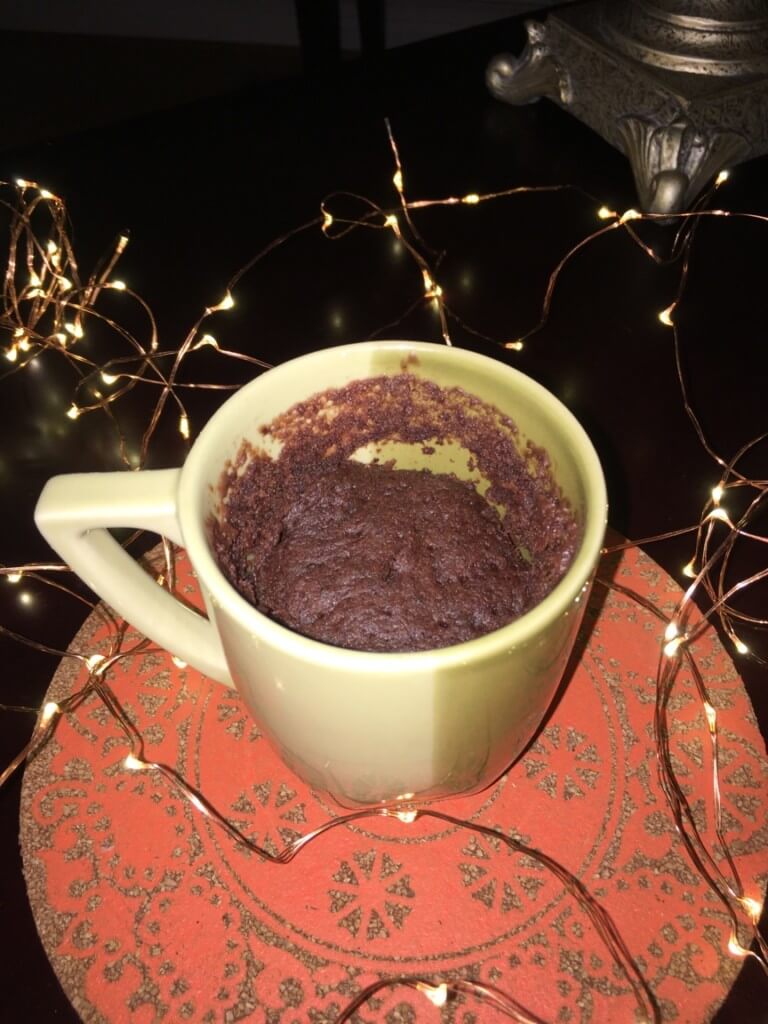 Not as gooey as the brownies, but hey, this is actually cake. It turned out lighter than I expected (with the mug I thought I'd be denser). Personally, I like chocolate brownies more than chocolate cake for some weird reason, so I thought this was okay. It definitely turned out better than I expected. If you love rich, chocolate cake, you'll be happy with this mug cake.
Perfect for: That time of the month when chocolate candies just don't cut it
Duncan Hines S'mores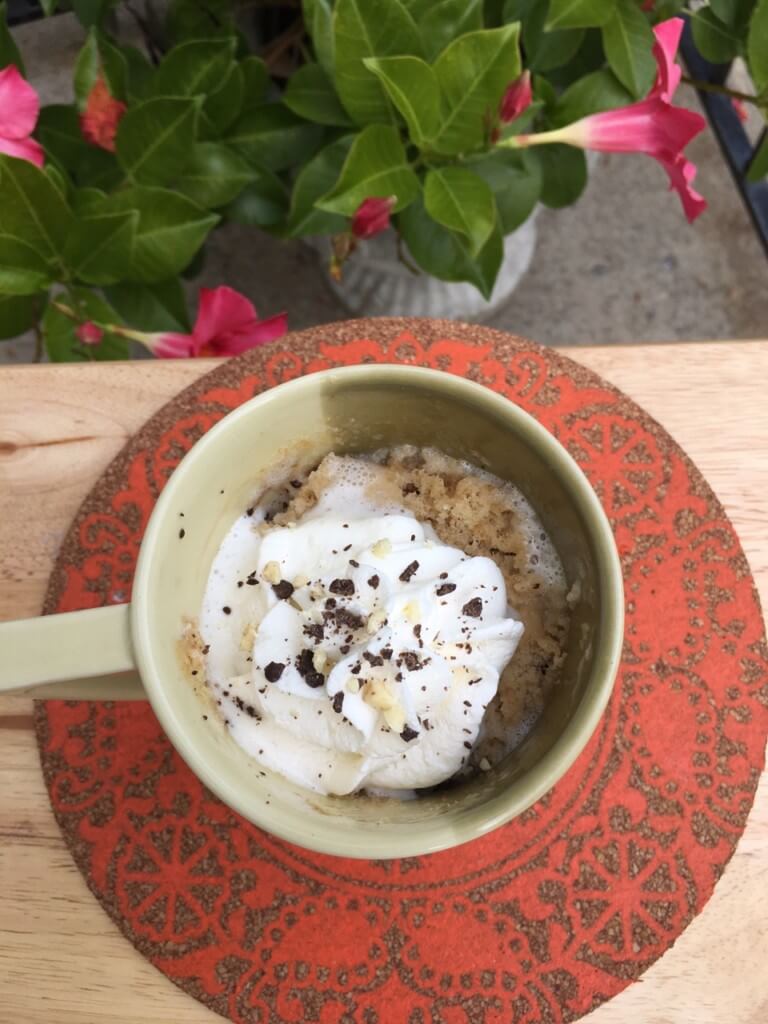 You could roast marshmallows and make s'mores over a campfire, but that'd be a fire hazard. Avoid calling the fire department because your marshmallows burst into flames at the stove by making this mug cake. It'll take you back to summer nights making s'mores and avoiding your adult responsibilities.
Perfect for: Times when you're nostalgic for your carefree summer months
Chocolate Chip Cookie
Ah, the classic. Did you really think I'd try all these fancy recipes without showing how basic I am? This recipe followed what I typically do when I make homemade chocolate chip cookies. It was a little drier than I expected, but overall I liked it. Nothing beats a classic that never gets old, though.
Perfect for: Basic nights when you just want something sweet
Blueberry Muffin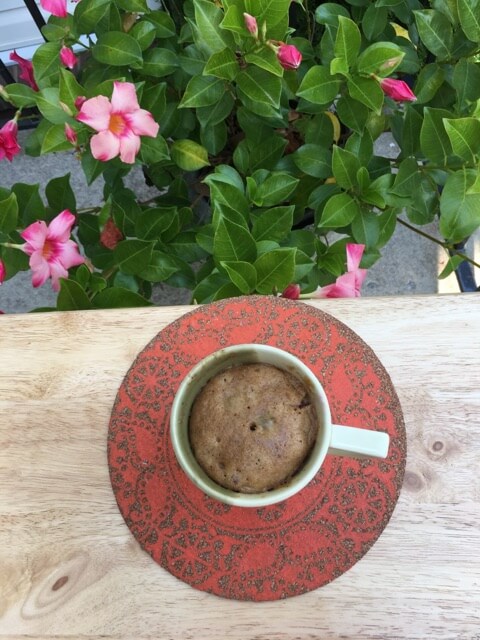 I'm obsessed with blueberry muffins as breakfast food, so I was pumped to try this recipe. And it didn't disappoint! As usual, whenever I make anything with blueberries, all the blueberries explode in my mix. With all the cinnamon and nutmeg, I'd classify this one as a spice cake with exploding blueberries.
Perfect for: When you're craving a surprise in a mug
Cookies and Cream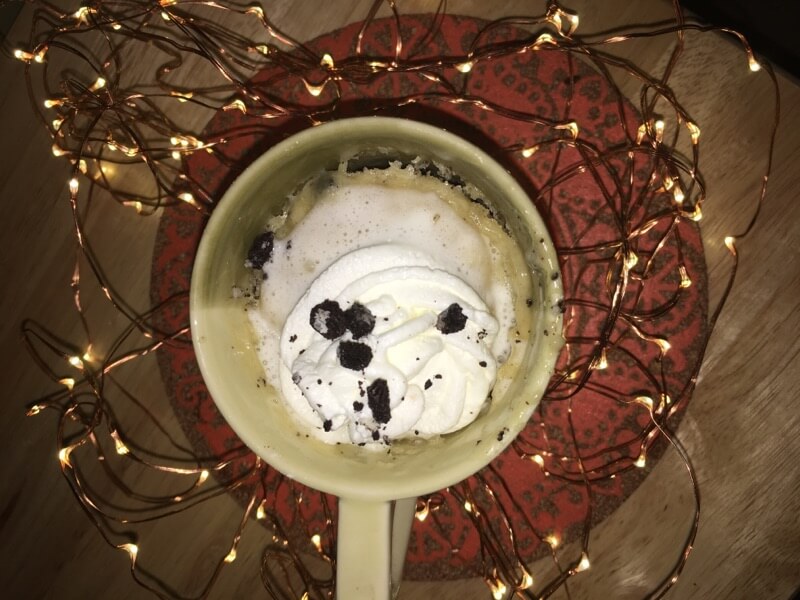 Can you ever go wrong with cookies and cream? Granted, this cake was hella sweet, but I'm all for anything cookies and cream, so I could spare my blood sugar for one time. Just have this with a mug of milk, and you'll have that cookies and milk combo AKA a match made in heaven.
Perfect for: The ultimate sugary snack
The Verdict
I probably got diabetes from doing this article, but it was all worth it in the name of journalism. All of these things were super easy to make, so I know that if I want something quick, I can whip up one of these bad boys in 5–15 minutes. I was pleasantly surprised at how successful most of them were. I definitely converted to the mug cake fandom, though it's unclear whether or not I'll go back to legit cakes 24/7.
Don't have any mugs to make any of these lit recipes? Check out these cute Amazon mugs to help satisfy your sweet tooth.