The Office has taught us all a lot, but nothing more important than how to value unique business practices (I mean how can we forget all the legendary conference room meetings). And even if you leave behind the delusion that Michael Scott brings to so many of his initiatives, you don't have to look far to find awesome businesses providing more to their customers than just simple corporate services. These 10 companies make great products and all of them commit to helping the communities around them. You'll feel great knowing you work for some awesome companies that give back in major ways (and Michael Scott would be happy to know they do more than just sit in their offices doing work all day).
These 10 companies that give back show devotion to making the world a better place.
1. People Tree Clothing: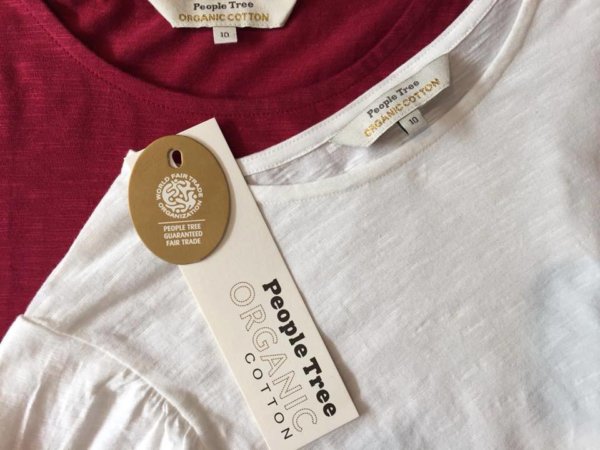 Unleash your boho spirit, turn on classic rock and visit People Tree Clothing online. This company upholds a number of ethical standards. They participate in Fair Trade operations, maintain environmentally friendly practices, source many of their products from local vendors and support business practices that discourage dangerous operations such as child labor and unsafe work environments. Its long list of ethical standards distinguish the company as a champion of business. People Tree creates an atmosphere which not only supports tons of amazing practices but produces awesome clothing—a win/win for any student with a passion for fashion and forward thinking business practices.
2. Reformation Clothing: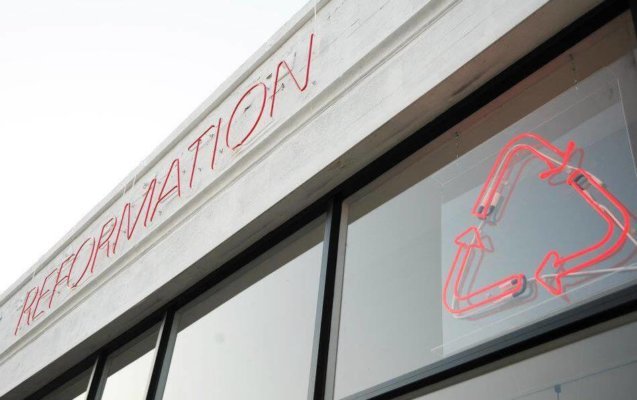 Let's get back to the basics, and by basics, I mean Tencel plant material, recycled deadstock fabrics and a dedication to forming lasting correspondence and respectable relationships between company, consumer and environment. Basic, right? Well, Reformation Clothing does all of this and more. In order to create an environmentally friendly product, Reformation Clothing focuses on transforming their fabrics. By creating synthetic fabrics made from renewable plant materials such as Tencel, and reusing "deadstock" or vintage fabrics, Reformation reduces its environmental footprint. They also pay living wages to all employees. By doing this, they ensure all employees can live comfortably without ever having to over work. The company also allows their employees "service days," days free from work that they instead use to volunteer and give back to their communities. By doing this, the company shows initiative in caring for both its employees, surrounding communities and basically everyone they encounter.
3. Able Clothing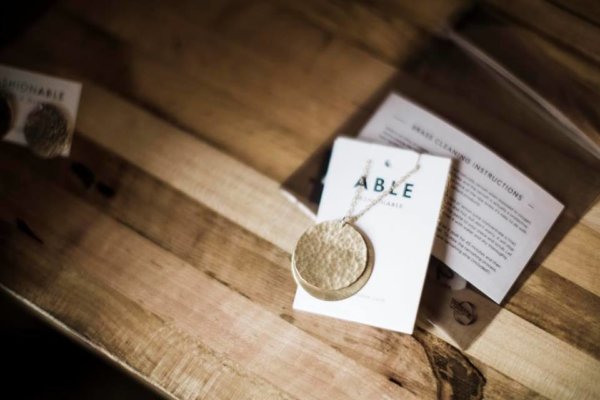 The year of the woman kicked off after the impressive Women's March in 2017, but Able Clothing has had a strong feminist message for years. By supporting women in business, Able Clothing makes their mark as both a positive force in society and a champion of feminist action. "At Able, our mission is to make beautiful products that create jobs for women in vulnerable communities, particularly those that have overcome extraordinary circumstances," CEO and founder Barrett Ward said. To achieve this, Able manufactures directly in the communities they wish to impact, hiring women and ending the cycle of poverty. "Be willing to do whatever it takes to get in the door, and while you can expect to be valuable to the company, you should also have an attitude of service to do whatever is needed," Ward said, an inspiring message for anyone interested in working with companies such as Able. Feminists one and all can rejoice in the progress of this company.
4. Green Sage Café
The Green Sage Café, a chain of three restaurants all located in North Carolina, operates as the first solar thermal powered restaurant. They work with local wind and solar companies, and proudly belong to the Clean Energy Business and EPA Green Power Partner groups. Additionally, they firmly commit to helping their local community. "We think it is very important for companies to give back to their communities. It allows for customers to feel locally connected to our restaurant," Green Sage's Community Coordinator Seth Cole said. With these considerations in mind, the restaurant continues its expansion and its goals of providing sustainable, healthy food options to its community. Now you can stuff your face with delicious food completely guilt free—or at least somewhat guilt free.
5. Homegrown Sustainable Sandwiches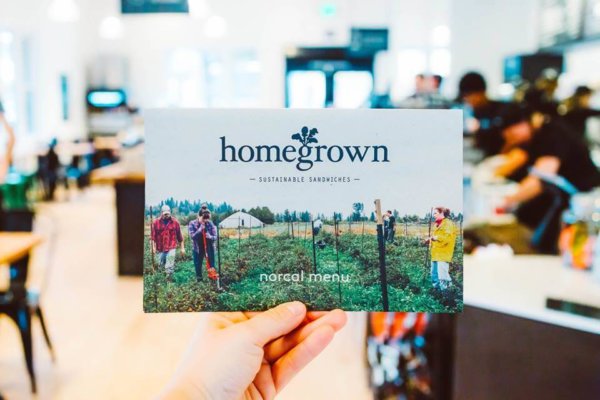 An impressive restaurant, Homegrown Sustainable Sandwiches, located in Washington state, uses its resources to create environmentally friendly product while also building sustainability in the community. It uses farms to teach its partners all about sustainable business practices. It also participates in 1% For the Planet by donating one percent of its profits to organizations that work on environmental conservation. Every store uses energy efficient lighting, recycled materials in their structure and compostable materials. Like their tasty sandwiches, they know how to use the best ingredients to make a great restaurant. Make sure to check them out if you find yourself in Seattle (and please, take me with you).
6. Zumasys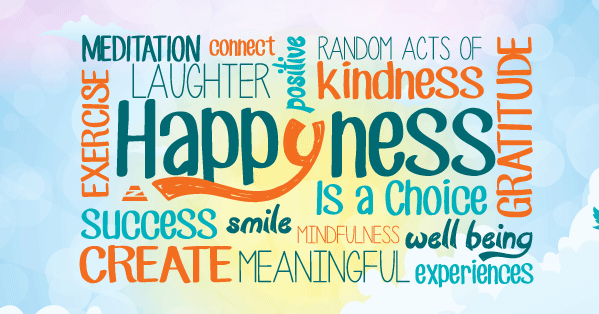 As the age of technology comes to fruition, we no longer find ourselves having to explain every aspect of the iPhone to friends and family. In fact, people make entire businesses centered around using apps. Zumasys, a business geared towards helping companies expand their market through apps, gives back to its community through the Happyness is a Choice program. The program directs its energy into volunteer work and donations, with hope of raising over one million dollars for charity. The Happyness is a Choice program stimulates employees through volunteer work and provides multiple services to the community. Basically, its mission focuses on helping people attain happiness by achieving their goals, and I think we can all agree that having someone support your dreams goes a long way in making everyone happier.
7. Warby Parker eyewear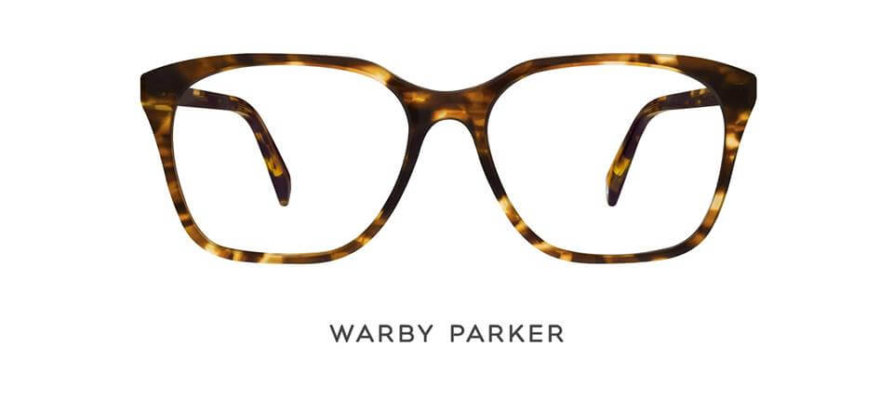 "Four eyes" no longer stands as an insult; instead, it presents a positive message that Warby Parker hopes to spread. Nearly 15 percent of the world's population goes without proper eyewear. Warby Parker, an eyewear company based in major cities all around the U.S., hopes to combat this statistic. "Giving back is at the heart of Warby Parker's mission, and from the beginning our Buy a Pair, Give a Pair program has ensured that for every pair of glasses sold, a pair is distributed to someone in need," co-founder and co-CEO Neil Blumenthal said. They partner with nonprofits like VisionSpring to give low-income men and women affordable glasses and eye exams. Though the company has already donated over four million pair of glasses, they believe their mission still has a long way to go. They hope to inspire other companies to use their brands to promote positive change in their communities. Embrace your glasses and help others embrace them too.
8. H&M Clothing
As the saying goes: peace, love and H&M clothing. H&M supports sustainable business, high standards in environmental consciousness and sensitivity towards humanitarian causes. It projects very strict sustainability standards on their suppliers in order to make its initiatives more widespread and impactful. H&M also hires independent suppliers from developing countries instead of building their own factories. Through this practice, H&M hopes to support workers in these developing countries while respecting human rights and reducing its environmental impact. It encourages its customers to participate in sustainable practices too, by providing outlets for donations and giving incentives such as discounts for future purchases. You can literally feel great about your purchases every step of the way—except maybe when they take all your money.
9. Patagonia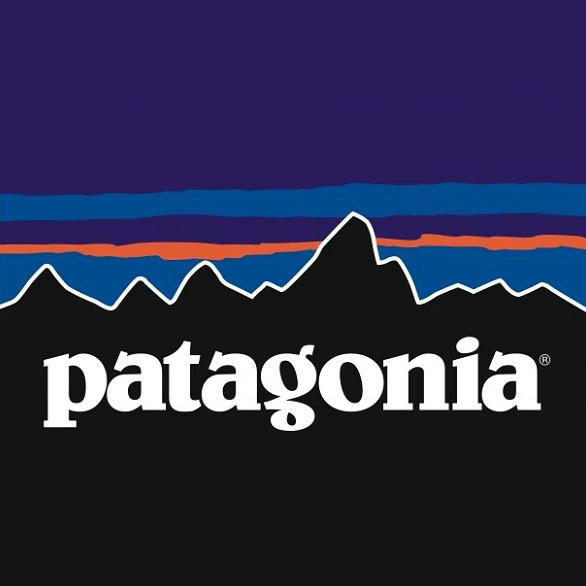 Step on to any college campus and you'll see a swarm of Patagonia gear. Many students clearly appreciate the company's mission and style, even if they hate hiking and all things outdoors (hey, we can't all find connections with Mother Nature). Patagonia commits itself to strong environmentally friendly practices. "Part of Patagonia's mission is to inspire and implement solutions to the environmental crisis. We live up to that by being a B Corp, participating in 1% For the Planet, investing in likeminded startups, and sending employees to work for environmental NGOs," Patagonia spokesman J.J. Huggins said. Patagonia exercises this view by protecting watersheds, preventing deforestation in areas like Tarkine in Tasmania and working with Native American tribes to maintain public lands in the U.S. A great company with awesome style and focus—what could be better?
10. Philosophy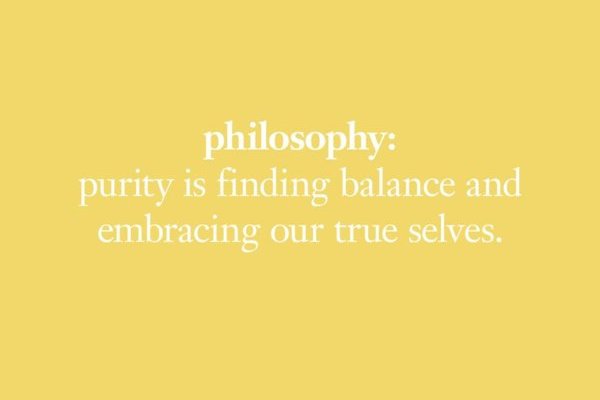 This skin care brand prides itself on charity work. As the first company to focus specifically on women's mental health, it donates one percent of all sales to the Hope and Grace Fund. The Hope and Grace Fund supports community-based programs that work to combat mental health issues and awards grants to nonprofit orgs with the same mission. Through this fund, Philosophy works to eliminate hardships and barriers that prevent women from seeking help for mental health issues. Plus, Philosophy encourages participation from its community by offering applications for public charities right there on its sight. If you feel like doing some good in your local community, Philosophy has all the tools to help you do it.