Four years and a lot of sweat and tears later, you now possess a fancy piece of paper to prove that you completed undergrad successfully. But it doesn't end there–time for graduate school. Whether you just graduated or will in the coming months, grab a computer and get to those applications. The toughest part of the process involves writing a statement about yourself and your dreams. Are you scared yet? Don't worry.
Keep reading for CM's ultimate guide to writing a kickass graduate school personal statement.
Get organized and do your research.
Try not to go into writing blind. Take out the list of graduate programs you plan to apply to and figure out what they require in a personal statement. Don't expect to get away with writing a generalized statement like you probably did senior year of high school. You made it to the major leagues now. "I did a lot of research ranging from classes they offer for the program, what graduate students do after, what graduate students do there, and etc. I made sure I wanted to go there," American University senior Jiana Blaha said. Make sure you know everything possible about the program and read their application instructions carefully.
Some programs ask for a personal statement and give no direction other than that. Other programs may ask you to focus specifically on your academic goals, your motivation for pursuing a graduate degree or something else entirely. "For personal statements that have a prompt that includes a specific topic or multiple questions I focus in on if they stayed on topic and/or answered all questions," Assistant Director for Career Engagement at the University of Florida Career Connections Center Alison Noonan said. "With specific prompts, it is up to the applicant to understand what the program is hoping to gain from their answers." Be strategic about what you plan to include to answer a prompt.
After doing extensive research, figure out how many statements you actually have to write. Make a note of whether any of them overlap so that you save yourself some time. If you need some clarification on what a school wants in a statement, reach out to their admissions office. Lastly, and most importantly, stay on top of application deadlines and give yourself enough time to plan, write, edit and rework multiple drafts.
Hook them right from the introduction and get the creative juices flowing.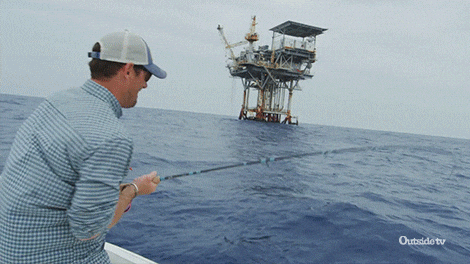 Introduce yourself and lay down the foundation for your reasons for applying to their graduate program. Ultimately, strive to get the admissions committee to see that you make a strong fit for their program, not just a great candidate for any program. "For me, my first step towards actually writing is just making bullet points," University of Florida first-year graduate student Alexis Tolentino said. "Whether or not it makes sense, whatever I can think of I write. You never know if you're ever going to have that exact idea at that moment again. You can always write everything and edit later." Think of the first paragraph like your statement's thesis–short, sweet and effective. Did you dream of graduate school as a kid? Did a specific course spark your interest in the field? Include what drew you to the program and how it fits into your life plan from the very beginning.
If you find yourself stuck at the very beginning, don't freak out. "At the end of the day I really just had to sit myself down at my computer and start typing," University of Missouri-Columbia senior Abigail Lohmeyer said. "As an English major, I've learned that the first draft is all about getting your thoughts on paper. Whether it's an essay or a statement of purpose, getting it out is no different." Get out of your chair, close your computer and go for a coffee break. Because you planned and gave yourself ample time, you can afford a break to clear your head. Once you come back to the chair, write anything; the words will come to you naturally soon enough.
Conquer your body paragraphs with detail.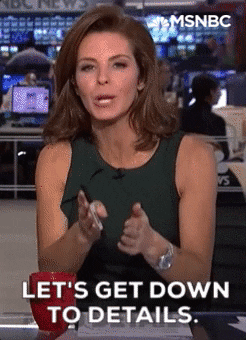 Once you make a statement in your introduction, shift gears and make room for the good stuff—demonstrated interests and detailed experiences. When writing your body paragraphs (aim for two to three paragraphs), choose experiences such as extracurriculars, internships or jobs that show off the skills you need for your intended graduate program. "I made sure that the experiences and skills that I mentioned in my personal statement were relevant to the program I was applying for, as well as how I could apply those skills in the future to be an effective student within the program," University of Florida senior Brooke Faer said. Basically, don't write about your time as a science camp counselor when applying for a creative writing graduate program. Pick a couple of experiences and explain in detail what you did, what skills you possess because of it and how it makes you a great contender.
Incorporate your knowledge of the graduate program. Before you started writing, you sat down and did extensive research on the graduate program. Take that research and work in your interests and how your experiences prepared you for graduate school. Make the connections between your experiences and your future clear for the admissions committee that reviews your personal statement.
Aside from that, draw inspiration from your interest in the overall field. Whether it was a movie that inspired you or a life-long hobby, whatever pushed you to apply to the program is worth mentioning. Your personal statement gives you an opportunity to write about yourself with little to no restrictions. Show them who you are. "I think that writing about your personal experiences and inspiration are crucial factors in your statement because this is basically the only part of the application where the admissions officers can get a glimpse into what your personality is like and who you are as a person rather than just application number 15,000," Faer said. The committee that reviews your application already knows your test scores and GPA. Use your personal statement to help them understand who you are.
Wrap up your statement effectively.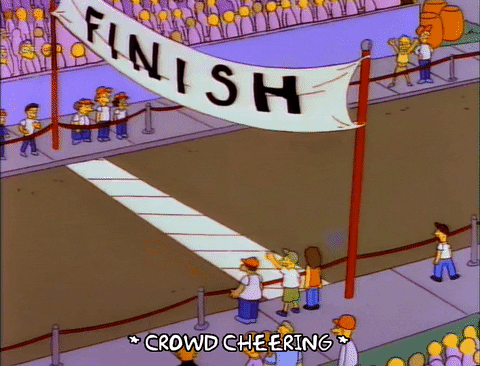 Once you accomplished extensively writing about yourself, pat yourself on the back. Time to craft a conclusion. Try not to regurgitate too much information, but rather stick to the essentials: What makes you a good fit for the program? Use the conclusion as your final attempt to get the admissions officers to want you.
Lastly, make sure you revise every inch of your statement. Besides proofreading for grammar and content, make sure that your statement's formatting makes sense. Include a header similar to that of your resume with your name and contact information. Address and sign off the statement just like you would a letter.
Do's and don'ts
Do ask a handful of people for help. Whether you just need a cure for writer's block or want a fresh pair of eyes to proofread, having another person look over your statement is essential. "Any time that I experienced writer's block while writing the statement, I consulted with my parents and friends and they gave me helpful input to help push me over the block," Faer said. Try to have someone that doesn't know you intimately, like a counselor or professor offer a new perspective.
Do proofread like hell. This goes hand-in-hand with the previous tip. Your statement shouldn't contain any grammatical errors or misspellings at all. If you need brushing up on your writing skills, ask your favorite English or journalism major to help out or take your statement to your school's writing center. Microsoft Word and Google Docs don't pick up a lot of common errors.
Don't lie in your statement. Your reason for going into a field or your prior experience doesn't have to be extremely unique. "A personal statement is a way for applicants to tell their story, and I don't think my specific story was anything so radically different from someone else's. I almost think it's less the story itself, but rather how you convey it through your writing style," Tolentino said. Use what you've got, especially since most graduate admissions will ask for an interview after reading your statement. Don't get caught in a lie.
Don't spit out your resume on your statement. Most graduate applications ask you to submit a recent resume with your most recent experience. "If you are required to submit a resume, try not to include the same information that can be found on your resume in your personal statement. The idea is that with each document included in your application packet, the selection committee can determine that you will be successful and a value added to their program," Noonan said. Avoid showing off that you did a lot of things up until the point of your application. Instead, use your personal statement to expand on the most important of your experiences.
And for even more reassurance…
"I actually wrote two personal statements. My first personal statement I wrote didn't feel personal. To me, it felt as if I was reading my resume. I didn't want schools to feel like that when reading my personal statement because this was the opportunity to show them who I am. They have my resume, my transcripts, etc. They can see all that stuff but I believe they want to see your passion and personality shine. So, when it came to writing my second personal statement, I did that." – Jiana Blaha, senior at American University, accepted to Johns Hopkins, the University of Pennsylvania and Brown University
"Get answers and instruction from professors/graduate students in the department you're going into. Graduate students have gone through the process that you're about to go through." – Abigail Lohmeyer, senior at University of Missouri-Columbia, accepted to Lindenwood University in St. Charles, Missouri
"I feel like you should avoid cliché statements in your essay. It is important that you make your intentions clear, as well as highlighting your experiences in a relevant way." – Brooke Faer, senior at the University of Florida, accepted to the University of Central Florida
"Start early. Aside from the personal statement, paperwork is frustrating and if anything goes wrong, at least you have time to fix it. Break it down into more digestible parts." – Alexis Tolentino, current graduate student at the University of Florida
"Personal statements can be a great opportunity to strengthen any weaknesses in your application. If your weaknesses are related to low grades or lack of experience, this is a great opportunity to fill in gaps of information to help them understand your challenges and how those challenges have helped you grow as a person and as a student. If your test scores are not as high as they need to be, this is a great time to highlight your interest in the program and how your experiences and skills have prepared you to be successful in the program." – Alison Noonan, Assistant Director for Career Engagement at the University of Florida Career Connections Center