NYC apartments look nothing like the lavish spaces you saw on Gossip Girl—unless you live with Educational Housing Services (EHS). Say goodbye to the Big Apple horror stories of finding rats crawling through your cupboards or your rogue roommate stealing your TV out of the living room. EHS provides safe and comfortable NYC student housing to thousands of students and interns around the world. Explore New York City coffee shops, foodie spots and tourist sights galore without stressing about coming home to gross student housing.
Keep reading to learn about the best student housing NYC has to offer.
Why Students Love Living With EHS
1. The city feels like a friendly neighborhood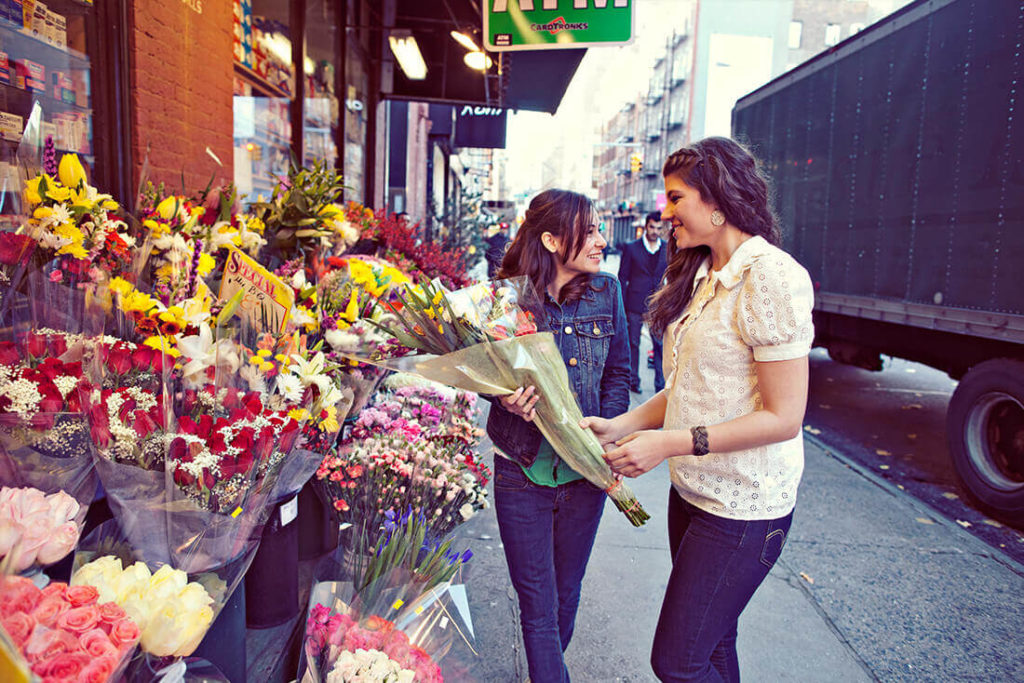 "Without EHS, I imagine I would have lived in a tiny and very expensive apartment far away from my office and would not have met anyone other than my coworkers. They provided my friends and I with opportunities to explore the city we were living in. I can't imagine my summer without the constant stream of exciting things to do and amazing people to meet. Thanks to EHS, my transition to city life was seamless and it made my experience there all the better." – Jamie Roe, former Randi Rahm intern
"I would actually run into a lot of the people in my building all around the neighborhood too, which helped foster a feeling of community. This is definitely what surprised me the most about New York. Our little neighborhood felt like just that, a neighborhood. It gave me a sense of comfort and like I had my own little calm place to return to each night after a day surrounded by the hustle and bustle of the big city." – Tess Nekvasil, Elon University senior
2. You can ditch your pricey gym membership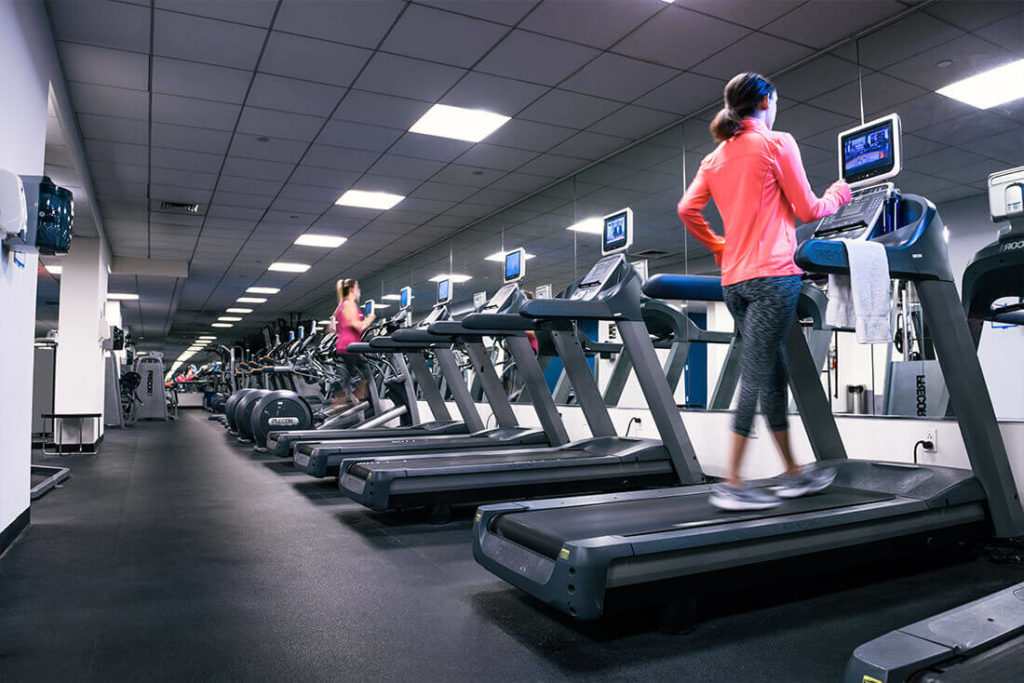 "What I loved most about my Educational Housing Services residence is the easy access to a gym, laundry facility, your own kitchen and nice large restrooms. Although my facility housed five individuals there were two full restrooms that complied perfectly with our needs. The neighborhood around the Cooper Square was great as well; it is right across from a little park and only a 10-minute walk from Washington Square Park where I spent lots of Saturday mornings watching street performers and the plethora of bubbles being blown." – Cassidy Dixon, Howard University junior, former NBC Universal intern
"EHS was an extremely accommodating and student friendly program. From the front desk operators, to the people working in the package room, everyone went above and beyond to help make my experience as easy as possible. The workers were always so kind and understanding and would help brighten my days before and after I went to the office. They also offered a lot of complimentary features like bagels in the lobby on Wednesdays, movie nights, and baseball games. The first week, my roommates and I signed up for the rowboat event in Central Park. This was a great way for us to explore the city early on and do something fun together on the weekend." – Megan Lavins, American University senior, former J.P. Morgan intern
3. You can to hit the snooze button a few extra times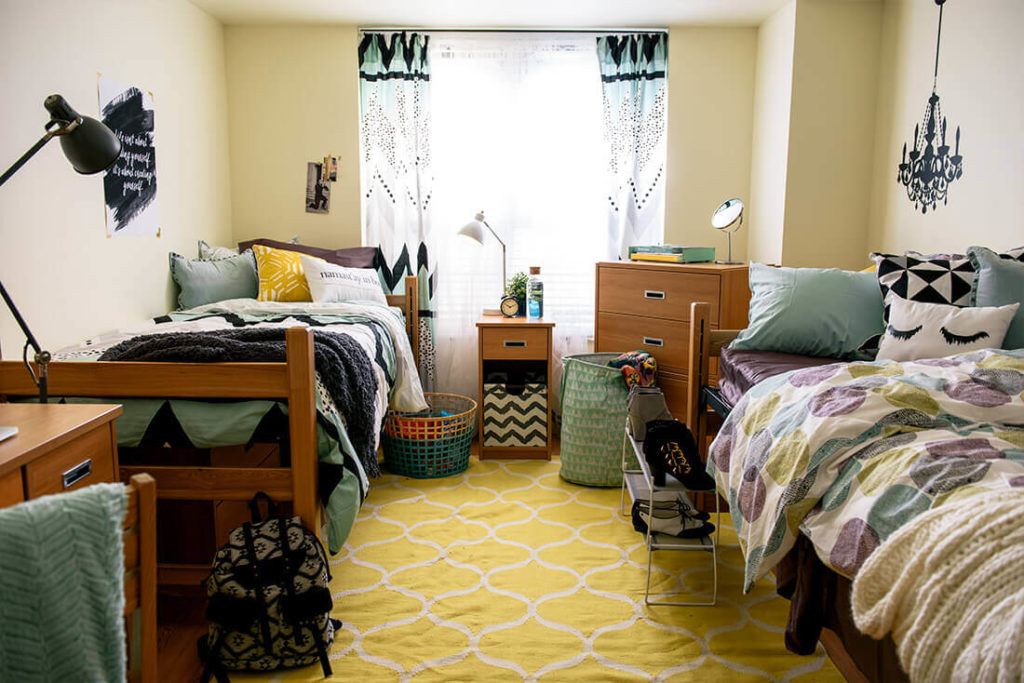 "The 55 John Street location is an ideal spot for any intern working in financial services this summer. Its location is prime for walking to local offices in the Financial District and Tribeca, and additionally its closeness to the Fulton Subway Station makes it an ideal location for other offices throughout the city. Even though I was in this massive city, I was surprised about how small it actually felt, and I owe this to the community I lived in." – Xhonatan Mezini, Boston College, former Citigroup intern
"What was most convenient about the Marymount Manhattan EHS location was definitely the proximity to all of the subway stations I needed to get anywhere in the city. There is a subway station literally 1.5 blocks from the building, which made getting to and from work a breeze. It also made getting around the city really easy, especially the East side. I was no more than 20 minutes from anywhere I wanted to go (even Brooklyn!). This also definitely helped when it came to exploring the city. The location of Marymount in Midtown East was fantastic. It is a couple minutes' walk to Central Park and the Rockefeller Center, and I could be on the Upper East Side in just 10 minutes on the subway." – Tess Nekvasil, Elon University senior
4. You never get bored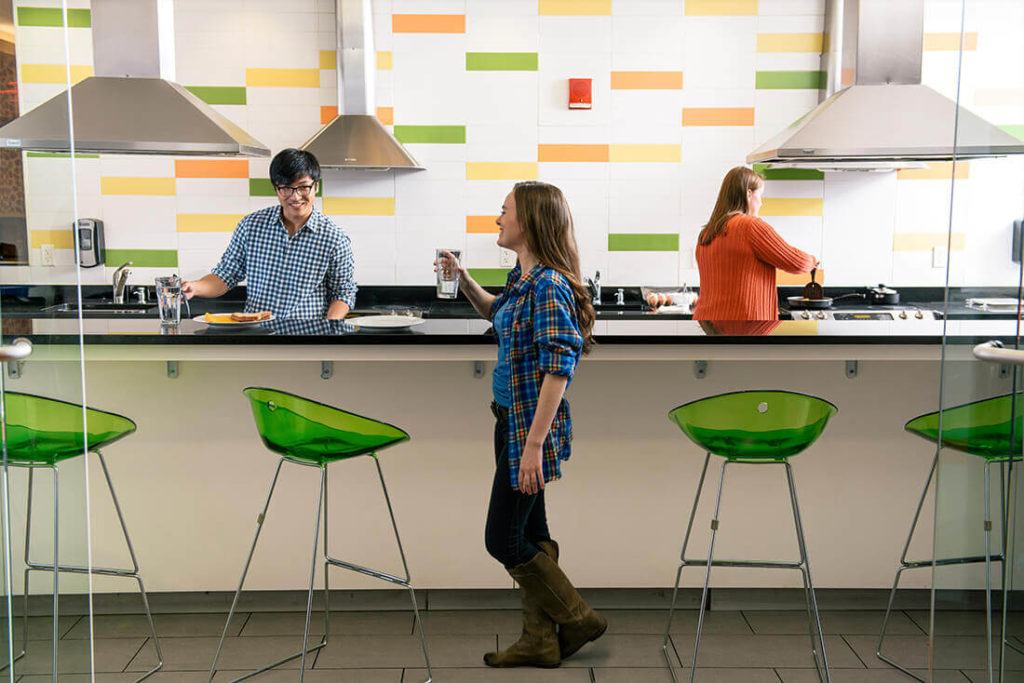 "During the day, we would participate in EHS events like walking around the neighborhood, crossing the Brooklyn Bridge or grabbing brunch at the nearest rooftop bar to enjoy the summer views. Every day felt as if our friendship was strengthening." – Giancarlos Merced, Syracuse University, former Bank of America intern
"Other ways I got to explore NYC was through the events hosted by EHS. I had never been to Yankee Stadium, and EHS had this awesome opportunity where we could go to a Yankees game with other residents from 55 John Street and other EHS buildings. It was a great way to actually get out of the city and experience a staple of the NYC summer experience. One of my favorite activities in New York City this summer was exploring new museums and hanging out at Central Park." – Xhonatan Mezini, Boston College, former Citigroup intern
5. You get your very own Friends crew
"I was fortunate enough to get acquainted with great people… I must admit, my experience at EHS would not have been the same without them. Every day we would meet at the kitchen and share daily stories about work (for me) and school (for them). We would give each other support and advice on everything; Sundays we would watch Game of Thrones together along with other students from EHS and analyze each episode (as if I was an actor myself) in a fun way." – Giancarlos Merced, Syracuse University, former Bank of America intern
"I lived in the large double and didn't know my roommates before moving in. None of them interned with me at J.P. Morgan and we were all from different universities and cities. I got along with them very well, and we got very close throughout our 10 weeks in the city. I still keep in touch with them today through text and social media." – Megan Lavins, American University senior, former J.P. Morgan intern
Cool Perks
Forget about the time your last roommate left you a softball-sized wad of hair in the shower drain. EHS offers amenities that will make you excited to come back to your apartment. Students choose to live in one of six New York City locations, depending on where they work or study.
Each apartment complex is located in neighborhoods with exceptional food and tons of activities within walking distance. For example, you'll only walk 12 minutes to Central Park if you live at 1760 Third Avenue. And you can gaze longingly at all of the Upper East Side designer stores as you walk there.
Each building has a fitness center, laundry service in the building (some of them even text you when your laundry finishes), security, AC and heat, communal kitchens, private bathrooms, and a live-in staff to help you solve any issue that might arise. Some of the buildings even have public iPads, flat-screen televisions, movie screening rooms and study rooms. EHS student apartments mix the security of a dormitory but the freedom of your own apartment.
How to Live With EHS
Procrastinate on your term paper for a few minutes and apply to live with EHS. To book a room, visit the EHS website and fill out the application. Detail your preferences for room style and location. Tell them your plans for the semester in New York City. Then they'll place you with a roommate—unless you and your BFF want to be Monica and Rachel for a semester. Then you can choose to live with her, too.
Student housing at EHS is reserved on a semester basis. Or you can reserve your room for nine or 12 months. Your rent depends on which building you choose plus whether you want to live in a single, double or triple room.
Where to Live With EHS
EHS offers six different student housing NYC locations. Each location offers its own unique perks and will allow you to fulfill all of your wildest NYC dreams.
https://www.youtube.com/watch?v=ZB8jcOH52nk
1760 Third Avenue is on the Upper East Side. If you find yourself working an East Side internship like a Blair Waldorf prototype, you'll want to live here. Residents can walk 12 minutes to Central Park or travel over to the Museum Mile to enjoy some art and culture. After all, you'll need to de-stress somehow after those long days fetching coffee.
Three towers make up the St. George Towers residence. Residents live a short drive from Manhattan. The future wolfs of Wall Street interning in the Financial District will want to secure a spot ASAP. Spend the weekends over at the breathtaking Brooklyn Bridge and enjoy a day at Coney Island.
3. 55 John St.
Summer interns should apply to live in this summer-only residence ASAP to weather the New York City heat. Economics and finance majors can take a short walk to their internships in the Financial District. On your way back home, stop at the 9/11 Memorial Museum to remind yourself how blessed you are to explore the Big Apple. You'll also get beautiful views and access to downtown New York City.
4. New Yorker
Walk a few steps from the New Yorker building to Penn Station to access to the entire city. Fashion-forward interns should choose to live here for a short walk to their internships in the Garment District. Living in Midtown West, you can ooh and aww at all of the touristy spots like Times Square, but still walk to quiet diners to live like a local.
5. Marymount
Across Midtown from the New Yorker is Midtown East, only available in the summers. Protect your paycheck while living here because you'll want to wander down the street to do some East Side shopping. Are you interning on Madison Avenue? Hit the snooze button in the morning; you'll easily make it to work on time. If you want explore another borough, you're only a train stop away from Queens.
Don't tempt yourself with Cooper Square's gorgeous residence unless you're looking for summer housing. Located in the East Village, you'll feel like a true local exploring these neighborhoods. Living here will give you the chance to explore SoHo and Washington Square Park. Cafes and restaurants make up the streets, so you can finally up your NYC foodie game.