The world's relationship with Taylor Swift is just as rocky as her relationship with many (or um, all) of Hollywood's "it" males. For me, it was a period of intense hatred followed by the very reluctant realization that there was a $20 bill in my pocket begging to be spent on her newest album, "Red." For days when you'd rather violently rip the stereo out of your car than hear "Our Song" one more time, there are valid reasons why Taylor Swift has some of the biggest anti-fans on the planet. Still though, she's got tons of fans. Are people only listening to her because they can't help but be fascinated by the sound of a drunken, dying cat blasting through their speakers, or are all the T.Swift haters out there totally missing something?
So why does everyone some people hate Taylor Swift? There are five key reasons:
1) While I'm all for eclectic, strange things, this video for "We Are Never Ever Getting Back Together" is just… what the hell?
2) There's a reason why I said I wanted to buy her album; I wanted physical evidence to prove that I could sing better live.
3) I'm getting really sick of the "OHMYGOD! Me? I'm-just-a-normal-girl-why-am-I-winning-this-award look" every damn time her name is mentioned.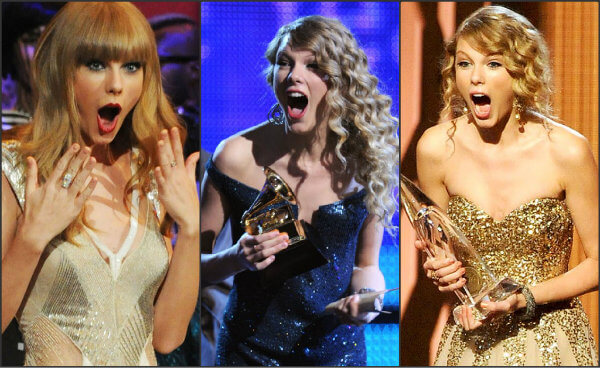 4) And while I'd like to accredit the previous to humbleness, her reaction when Adele won "Best Original Song" at the Golden Globes totally blew that cover (sorry Adele, even I can feel those eyes piercing into your poor, helpless soul).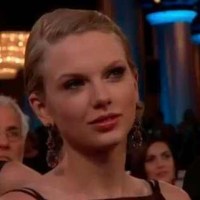 5) And lastly, it's simple. This bathing suit: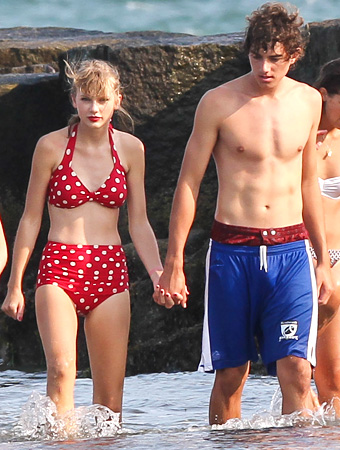 But despite all of the above, Taylor's crazy mob of adoring, obsessive fans are enough to wipe out the anti-fans, no matter how resistant, in one fell swoop. And here's why:
1) She's dated half of Hollywood. There's got to be something at least mildly intoxicating about her. That, or she just hypnotizes them all with her laser cat eyes. I'm not even talking about talentless teeny boppers either, but rather accomplished whippersnappers like Jake Gyllenhaal and John Mayer. What gives, T. Swift?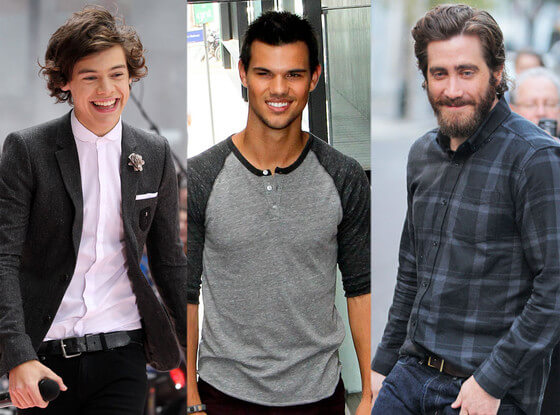 2) While this seems somewhat contradictory to the award-show bullet I shot above, many interviews prove that Swift has managed to stay down-to-earth despite her superstardom.
3) Aside from the aforementioned high-waisted granny suit, I've never seen a more eloquently dressed young celebrity. Always millions of miles away from a nip slip, Swift is a great fashion role-model for young female fans.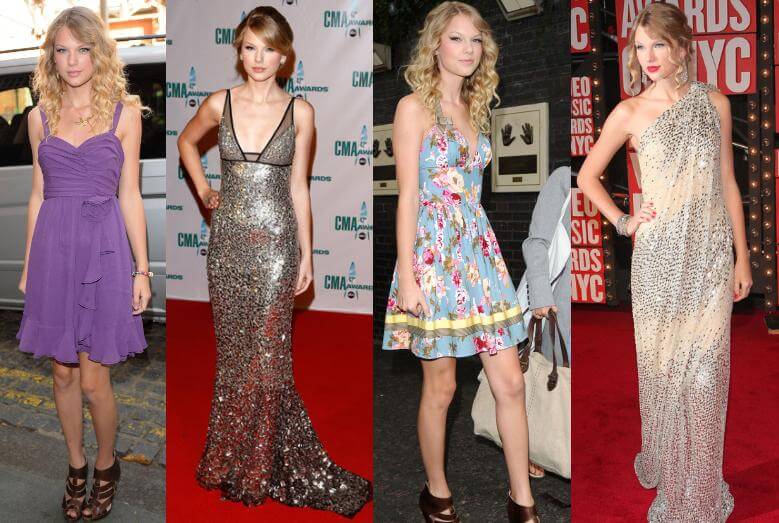 4) In between sold-out performances and glamorous red carpet events, she's a total cat lady. And her cat's name is Meredith. Come on guys, that's pretty stinking cute.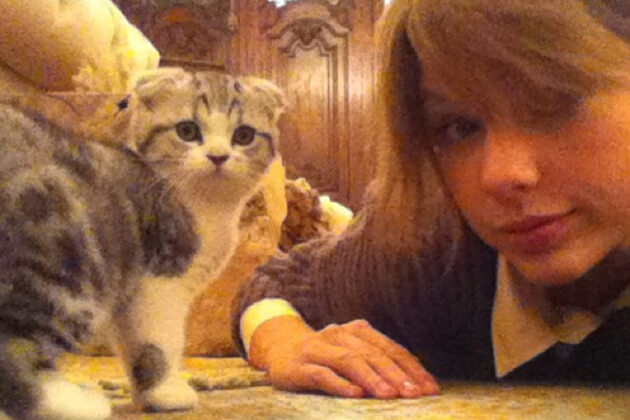 5) This video.