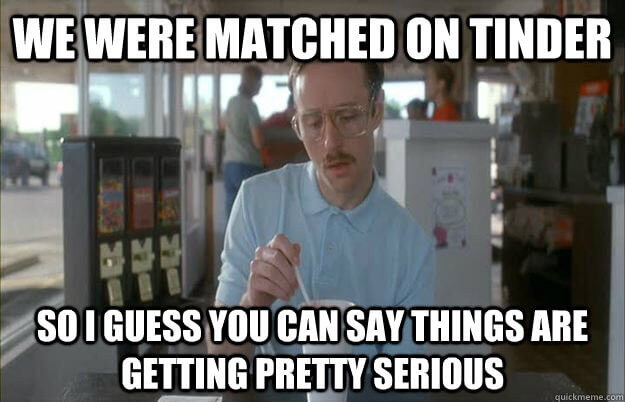 For the past two decades, browsing for a date online meant you were desperate, lonely, socially inept or a sleazy combination of all three. But for Millennials who learned how to use computers before we learned how to walk, communicating through the Internet is second nature. Online dating is becoming more common than ever, and almost everyone I know uses Tinder. But the stigma still lingers.  
Students' excuses for using Tinder range from the ever-popular "I made it as a joke" to the less common "I'm just looking for friends" shtick. For a variety of reasons, hardly anyone is willing to admit they're looking for love or — God forbid — just a casual hook-up. But if almost everyone uses it, why do we still feel embarrassed? 
Tinder Is Like Real-Life Flirting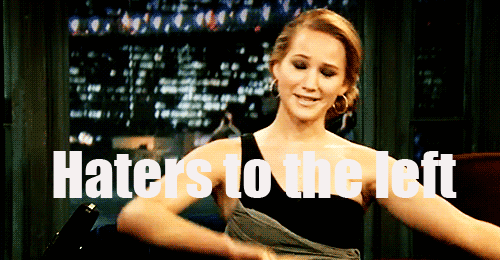 (Photo courtesy of giphy.com)

Truth is, Tinder might be the most innovative dating app ever invented. Some call its picture-based matches shallow and objectifying, but its creators were clever enough to emulate our daily mating ritual. We see someone we're physically attracted to, and we make a move. What we do on Tinder is the same thing we do at the bar, except with Tinder you need permission from the other person to approach. Which, by the way, is fantastic for women who are tired of rejecting sexually aggressive creeps.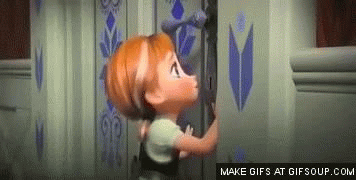 (Photo courtesy of giphy.com)

Because you only match with others who have right-swiped you, no one will ever know you denied them; thus, no hard feelings. If the person doesn't immediately catch your eye, all it takes is one swipe and they vanish into the abyss. It's the ultimate window shopping: if they're a prize cut of meat, you swipe right. If not, you don't lose anything. 
Tinder Is Not a Free-For-All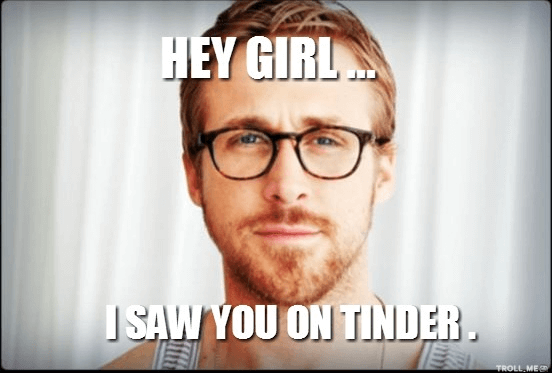 (Photo courtesy of troll.me)

Tinder is a reprieve for members of the LGBT community, many of whom avoid apps like Grindr because of their overtly sexual nature. Michael*, a student at Temple University, is grateful that Tinder is less hookup-oriented: "You can't upload pictures of your headless torso and abs into a Tinder profile… Plus, from the five minutes I had a Grindr I got scared using it. The categories to fill are all focused on height, weight, relationship status, body type, ethnicity, etc … All the things anybody looks for in finding that special someone to spend one drunken night with," he says.
Summyr from the Indiana University of Pennsylvania likes the app's sense of security. "You're able to like or reject people anonymously, and not put your number out there to random strangers," she says. 
Online Flirtation Made Easy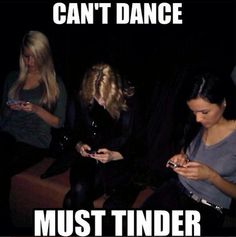 (Photo courtesy of pinterest.com)

Tinder's quick-fire selection is quite appropriate for our generation's rapidly dwindling attention span. You see a cute boy, you swipe right and forget about his existence. Then, a few hours later, you're pleasantly surprised when the match pops up. There's no lengthy self-written biography to sift through. The largest advertisement is your own face, with a photo that takes up at least 65% of the screen. 
In spite of those who vilify the app as superficial and desperate, Tinder won't be going anywhere. Online dating might never reach the same level of acceptance as IRL flirting, but there's no denying that technology is becoming more interwoven into our daily social experience in surprisingly beneficial ways. Instead of resisting it, I recommend we embrace it and right-swipe to our heart's content.  
*Last names withheld for privacy reasons
(Main photo courtesy of quickmeme.com)