There are countless bars in the city, so a common 21st birthday tradition for SF State students is to pick a neighborhood and go bar hopping. The Mission District, Castro and Polk Gulch are all popular areas.
Stepping out into the Bar Scene as a 21-year-old in the city can be quite overwhelming. Luckily, there are happy hour deals nearly every night of the week to narrow it down.
El Rio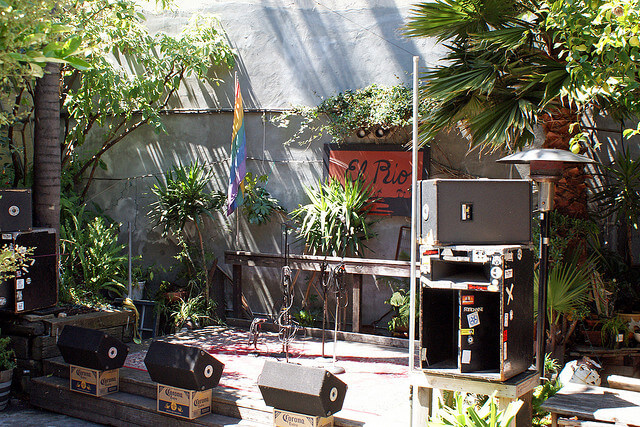 El Rio, located in the Mission District, is always packed with SF State kids, who gather there every Monday for $1 Tecate and $2 well drinks. Equipped with a pool table, live music and a spacious back patio strung with lights, the bar evokes the vibes of a backyard barbeque all year round.
"I've never had a bad time there. A lot of my friends and their bands will play there," said Kern. "Plus it's always packed full of attractive people and interesting conversations."
Zeitgeist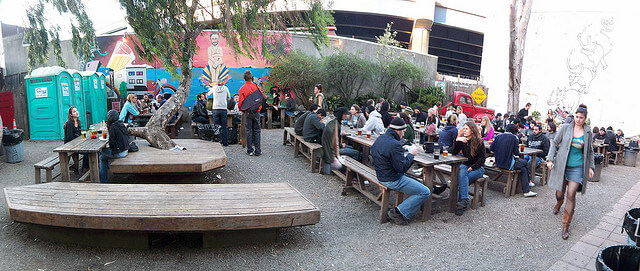 Zeitgeist, also located in the Mission, is the epitome of the SF hipster bar, probably because of its large assortment of craft beers, large beer garden complete with dozens of picnic tables and the dive-y atmosphere. Ladies, there's plenty of well-dressed mustachioed gentlemen on-hand to buy you an Anchor Steam, but bros beware if you're not down to get judged for ordering a Coors Light.
Trad'r Sam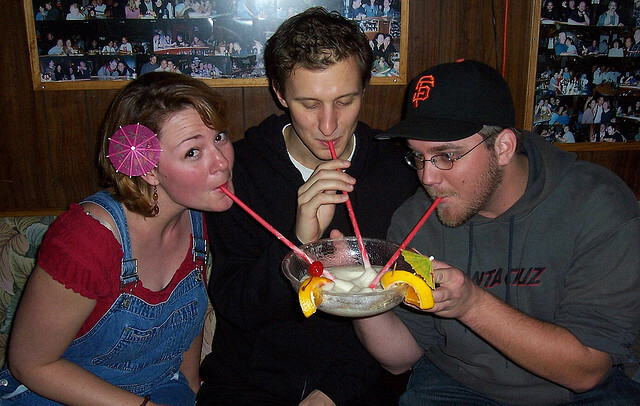 Trad'r Sam in the Richmond District is a tropical themed bar known for its strong and sweet fruity cocktails. Kern contends that they have "deadly punch bowls of every type of alcohol".
Shannon Arms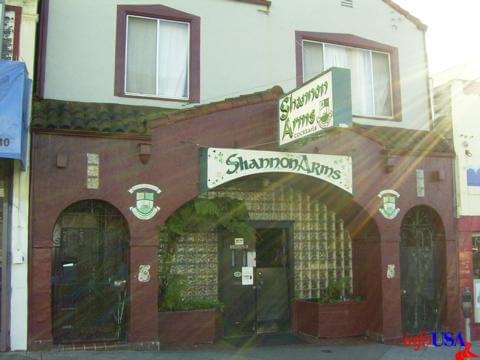 Shannon Arms is an Irish bar popular with the Greek scene. They're known to hand out free Jell-o shots and rumor has it that they're pretty lenient on IDs, so college kids tend to flock there with their fakes.
1015 Folsom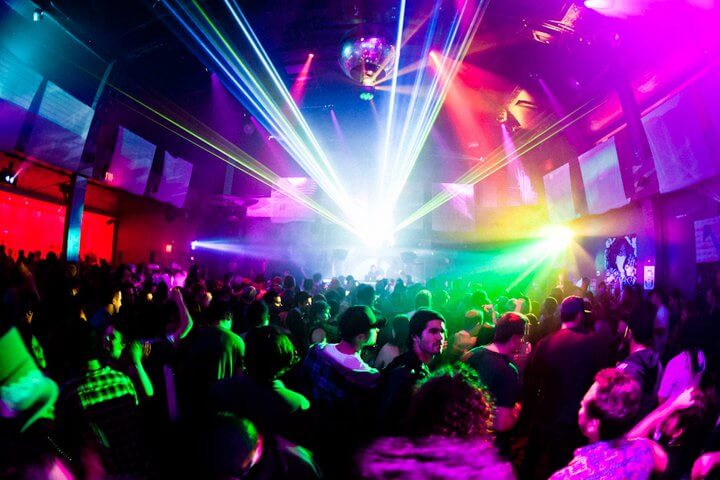 Check out 1015 Folsom if you want to dance all night to a DJ set. With two dance floors, an upstairs area and multiple bars to ensure you're never without a drink, the turn up is always real at 1015. Everyone is always dancing and having a good time, but it makes for an awkward night if you're sober.
Would You Believe?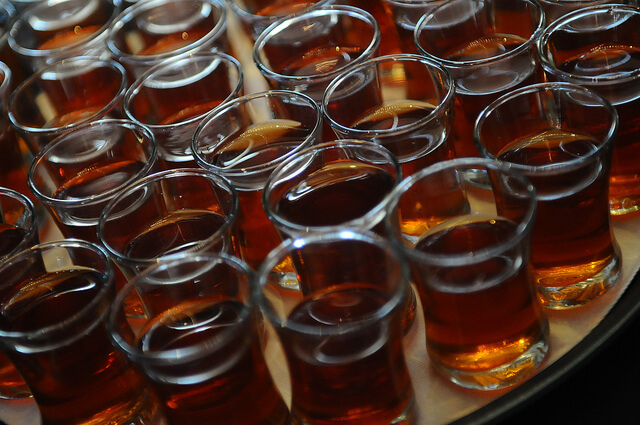 A bar in the Inner Richmond called Would You Believe takes everyone's favorite weekly holiday, Thirsty Thursday, to a whole new level. Every Thursday, the bar serves dollar shots, making it a popular destination for the college crowd. "Would You Blackout" has an intimate vibe complete with a juke box that magically transforms into the most popular spot in the bar after the third or fourth round (when some drunk girl accidentally spent her laundry money on a "Drunk In Love" reprise).