Visiting a friend at college is the vacation you didn't know you needed. It's the best of both worlds: you still get fun, relaxation and new experiences, but without the hefty price tag. Imagine spending an entire weekend with one of your favorite people while partying like you're both still in high school (but hotter). So book that ticket and go see your friend—it's just what the doctor ordered.
I am definitely biased when it comes to visiting my friends from home at college and having them visit me. As the only friend who left our hometown area for school I need that quality time. Leaving home and moving to a new state for college is as exciting as it sounds, but comes with a downside: your friends can't come with you. As hard as I've tried, my best friend cannot fit in to my suitcase. But she can book a ticket to come hang out for a weekend.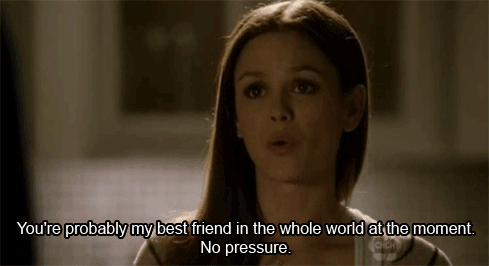 See, when a friend stays with you at college it's great for two reasons: they can let loose in a new environment, and you get to bring your home world and your college world together. Plus if you go to a liberal arts school in the Northeast and your friend goes to a huge state school in the south, it's an opportunity to see if the grass really is greener on the other side.
My one friend from Temple loves traveling south to see her friend at The University of Alabama. She's practically adopted into her friend's sorority, attends the football games in head-to-toe Roll Tide apparel and parties like a true Southern Belle. I swear, every time she returns she brings a southern drawl back with her.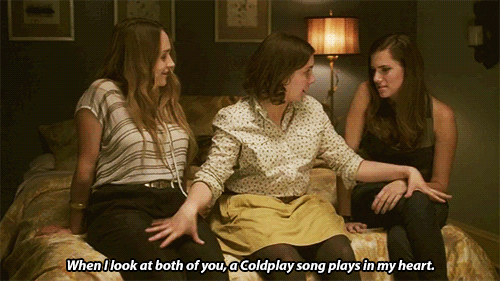 Partying is probably one of the most fun aspects of staying with your friend at school. Every college's party scene is different and when you're at a different school no one knows who you are. I always have the fantasy of jetting off to a different school and completely adopting a new persona: new name, new attitude, maybe, even new morals. Because…why not? It's not like you'll ever see these people again. It's the perfect environment to take a chance and Live. It. Up. I mean, what happens in [insert college or university] stays in [insert college or university], right?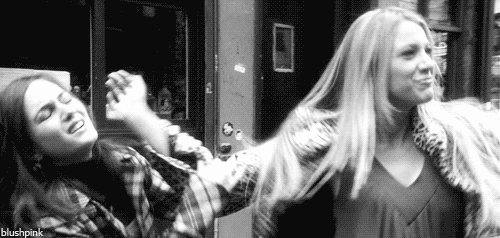 Visiting your friend in college comes with parties, potential road trips and some much needed r&r, but the most important part is actually being able to spend time with your bestie. College is all about growing as an individual, but if you're not careful, you and your friend won't grow together—you'll grow apart. That face-to-face time is crucial. Plus it's fun to put a face to that cute guy she's been obsessing over all semester.