We're Going Streaking Through the Quad!

Campus Traditions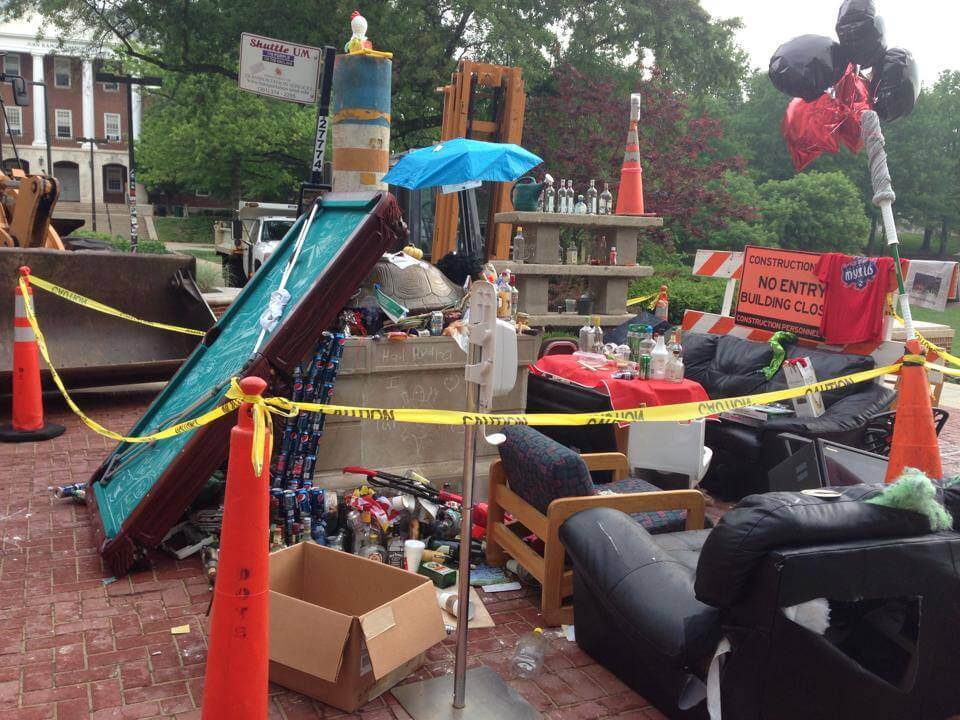 (Photo courtesy of ryan.tumblr.com)
Most students take a dip, either clothed or unclothed, in McKeldin Mall's ODK fountain during their tenure at Maryland. Do this at night, early in your freshman year, so the water quality doesn't sap your courage.
At exam time, students offer half-eaten hot dogs and vanilla lattes to the McKeldin statue of Maryland's diamondback terrapin mascot, Testudo. In recent semesters, this ritual has reached epic proportions: think wired Christmas trees, deep fryers and couches. In December 2013, a candlelit croissant put the entire "altar" in flames. Fortunately, Testudo was not harmed. The only bucket list item more memorable is the rather illegal tradition of climbing Byrd Stadium's steps by night for a stunning view of the Washington Monument.
Annual Bashes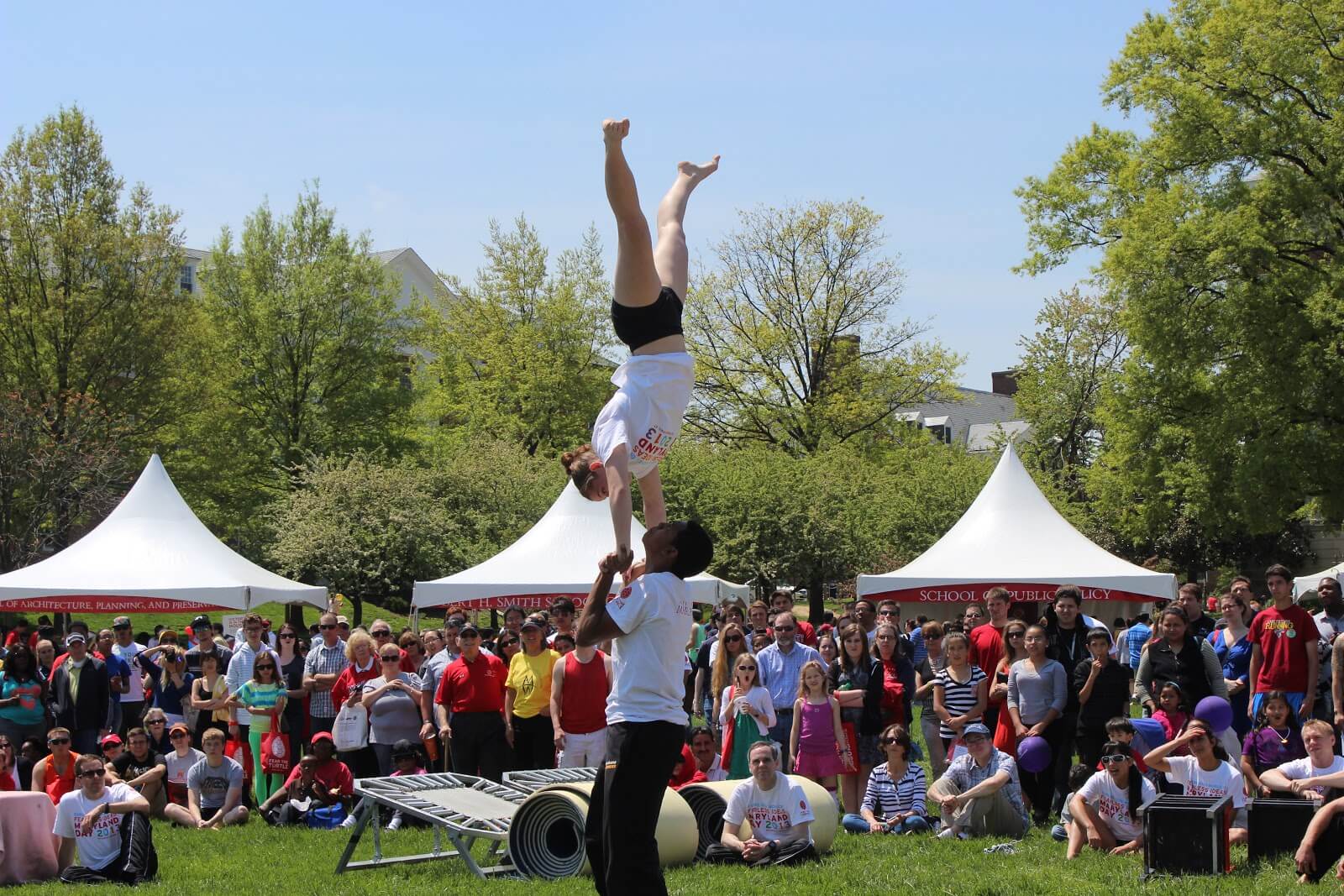 (Photo courtesy of umd.edu)
Student Entertainment Events (SEE) organizes an annual Byrd Stadium concert known as Art Attack, which has attracted performances from MGMT and B.o.B. in recent years. Basketball fans should check out October's Maryland Madness event at Xfinity Center, where the school unveils both men's and women's team rosters and famous alumni return to reminisce and take photos with fans.
The end of April transforms the entire campus into a bazaar for Maryland Day, a celebration of state and school heritage, which draws crowds from across the state. Every academic department puts its best foot forward; displays, performances and free stuff abound. Highlights include free, deliciously fatty ice cream from the campus Dairy and a chance to stand in the engineering school's wind tunnel.
Where to Celebrate Your 21st Birthday

(Looney's Pub; photo courtesy of campusdrivedbk.wordpress.com)
Perennial favorites include Looney's Pub (easily accessible for View and Varsity residents) and Bentley's, both on Route 1. Cornerstone, in popular opinion, is better if you're drunker. Last year brought the long-awaited opening of Terrapins Turf, which pitches itself as a slightly classier alternative.
Getting Outside the College Bubble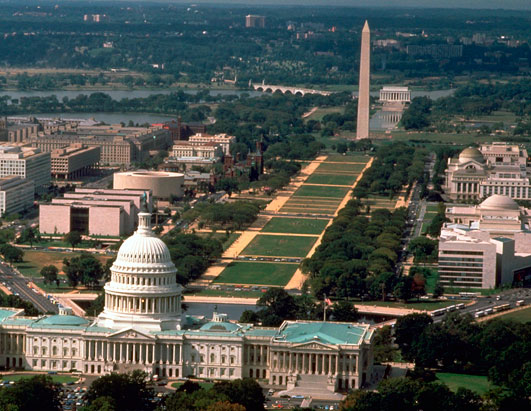 (Photo courtesy of disney.wikia.com)
Washington, D.C. beats College Park in all areas from culture to clubs. The Smithsonian museums lining the National Mall are free, but if you have money to spare, check out Georgetown, an adorable upper-end shopping area. Music fans should take advantage of weekend concerts at the U Street area's 9:30 Club. On weekdays, though, clubbers beware–the Metro shuts down around midnight. Stranded students may have an expensive taxi ride in their near futures.
For spontaneous adventures, the three-hour drive to Philadelphia is just long enough to qualify as an iconic last-minute road trip. Axelrod drove up with friends for the National Soccer Championship game between Maryland and Notre Dame one year; other students make semesterly late-night runs for Pats and Gino's cheesesteaks.