Being wild and crazy can be a great thing, but it doesn't mean you need to be swinging from a trapeze to let out your inner wild child…or maybe it does. Make time this summer to take an out of the box class in your city.
Trapeze School in New York City

If you're in New York City this summer check out the Espana/Streb Trapeze Academy in Brooklyn. You no longer have to wonder what its like to be a trapeze artist when you can be one for the day. All summer the Espana/Streb Trapeze Academy offers two-hour classes for $37.50 on Wednesday and on the weekend for those that want to learn the art of flying high in a safe and professional environment.
Skydiving in Arizona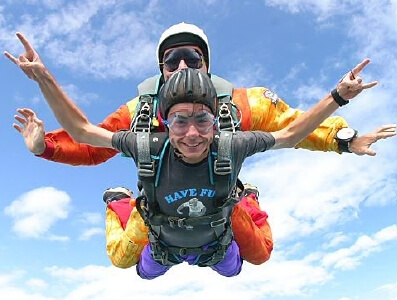 Adventures in Skydiving in Arizona will test your love of heights with their Intense Accelerated Skydiving program. Partnered with Skydive Arizona, this skydiving school will give you a chance to become a professional diver by getting licensed with the United States Parachute Association. Not quite ready for becoming a skydiver extraordinaire? Adventures in Skydiving also offers Tandem skydives, for those who want a once in a lifetime experience. You can get this experience for different prices depending on the package you choose, check out their website for more details.
Uni-Cycling in Seattle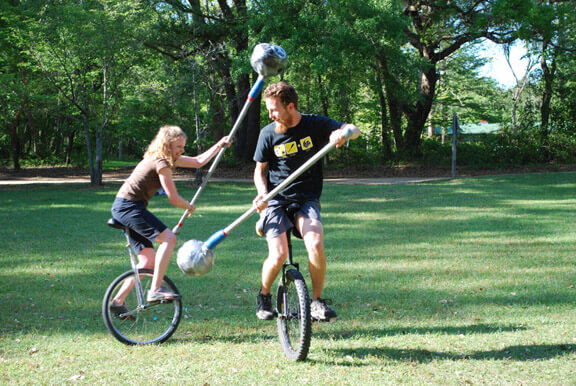 The School of Acrobatic and Circus Arts in Seattle, Washington, offers an interesting uni-cycling course where you can master the art of balance and circus humor. It is a twelve-week course with classes lasting 55 minutes for $192. The price may sound a bit steep, but they do offer payment plans, and adult scholarships for those that are interested.
Rock Climbing in California

Joshua Tree Rock Climbing School in California, will lead you away from the beach and toward mother nature's rough terrain. At this school, you will not be climbing and indoor plastic rock wall, but an actual rock wall in the desert with real equipment.  To get the group rate, take you and your closest ten friends, and pay only $95 per person to take part in some daring rock climbing.
Bhangra Dance Anywhere in the US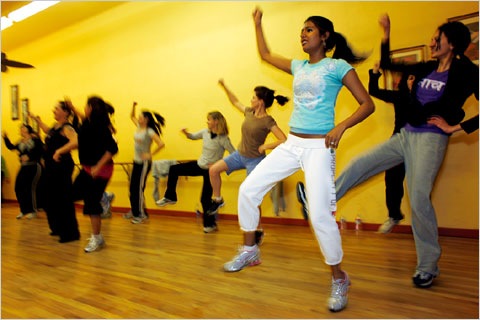 For those of you that are lucky enough to not have two left feet, you're probably tired of ballet, tap and salsa. Switch up your routine by taking a Bhangra dance class at Hybrid Rhythms Bollywood Center.  This traditional Indian dance was meant only for men, but they offer both male only and co-ed classes for $48 a month. This high energy class will leave you burning calories and having fun. You can find your local Hybrid Rhythms Bollywood Center in many parts of the US, check online to find one closest to you.
Image: http://datingdc.wordpress.com/2011/01/04/a-new-year-a-new-perspective-7-resolutions-for-2011/