We're not just studious. Penn State's stellar academic record is only part of its charm, and much of what makes this school such a unique place to live happens outside the classroom and library. There is more to Penn State than engineering and football culture —you can only experience these one-of-a-kind oddball events here in Happy Valley.
1. We Take Our Ice Cream Seriously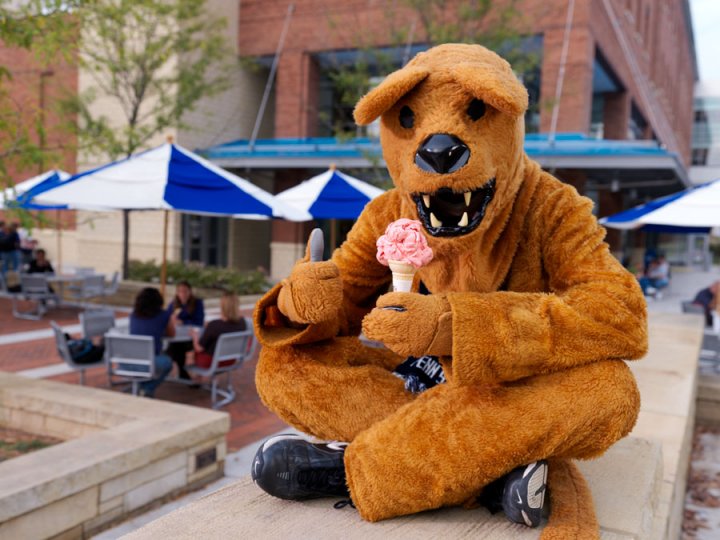 Penn State's famous Berkey Creamery has produced dairy goods since 1865. Bill Clinton and Coretta Scott King are among millions of satisfied customers, and visitors from all over the state crowd East campus on weekends to taste one of 102 flavors. Penn State even offers an ice cream-making class. You already know at least two alumni; Ben and Jerry didn't learn how to fill a quart just by chance.
2. The Willard Preacher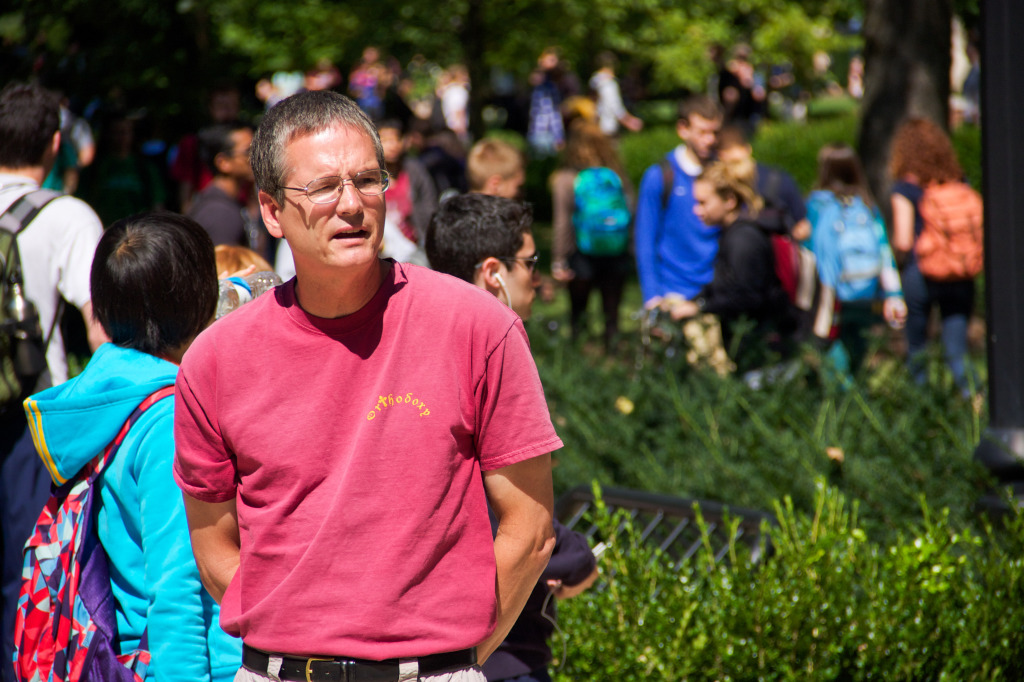 Gary Cattell, a well-known local resident and proud Christian, hopes to spread the word of his religion. He chooses to do so every day in the same spot: planted, arms folded behind his back, in front the Willard Building. He has given sermons there for over 30 years, and rain, sleet, snow, hail or shine, you'll never miss him lecturing in his red sweater. Most pay him no attention as they pass, but every once in a while a professor or student pipes up and engages the Willard Preacher in religious debate. Most don't agree with this eccentric's radical opinions, but school officials won't shoo him off campus. Free speech and all.
3. PSU Tattoo Frenzy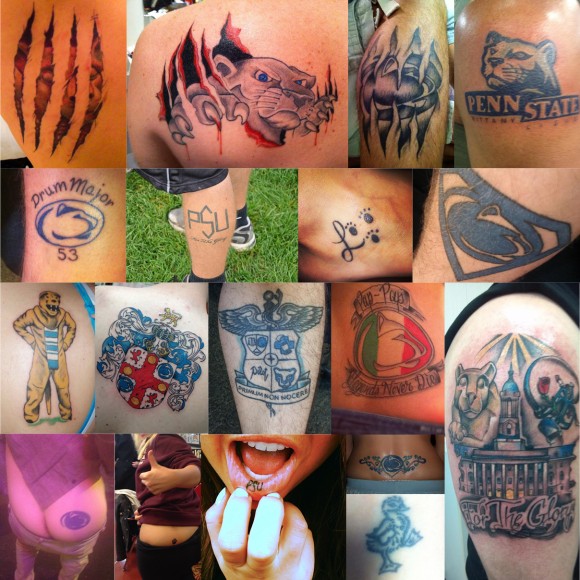 To say Penn State students have school spirit is the understatement of the century. Most represent the university on their shirts and hoodies, but a large handful of Penn Staters take their dedication just one step further — permanently imprinting the Nittany Lion logo on their bodies. If you're observant, you'll see tattoos of the Lion on students' biceps and calves, or peeking out from under a shirt. Some might be eyesores and others are absolutely magnificent, but there's no arguing that students bleed blue and white.
4. Penn State Dance Marathon (THON)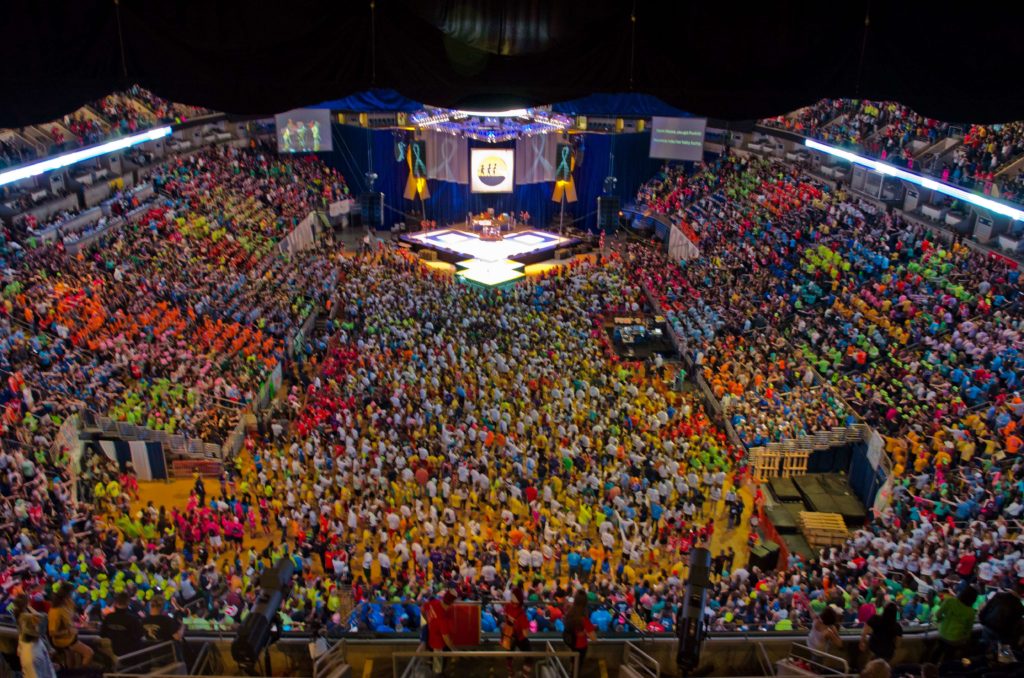 THON holds the record for the largest student-run philanthropy in the entire world. Benefitting pediatric cancer, students fundraise throughout the year and then take to their feet in February for a 46-hour no-sleep no-sit dance marathon. THON has raised more than $114 million for the Four Diamonds Fund at Penn State Hershey Children's Hospital since the event's inception in 1977.
5. Speakers Who Are Actually Relevant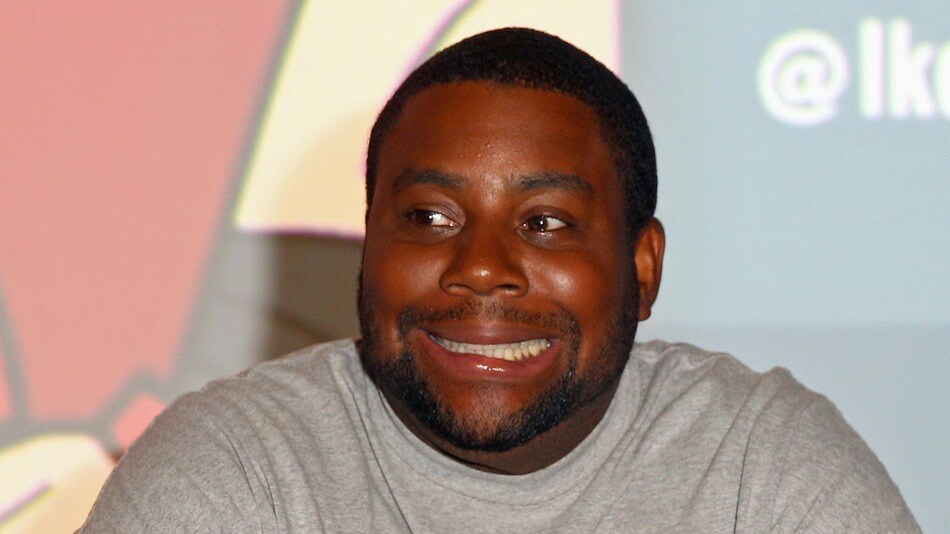 Some of the most influential people in the world visit Penn State to give talks, and the school strives for people students actually care about. This year alone, we've seen Kenan Thompson, Chimamanda Ngozi Adichie, Daymond John from Shark Tank and Brandon Stanton from Humans of New York. Coming up on November 18th, Zlauddin Yousafzai (U.N. Special Advisor on Global Education and the father of activist Malala Yousafzai) will grace Eisenhower's stage. Audiences are almost always sold out since students don't have to pay, but the SPA usually announces a new speaker every couple weeks.
6. Happy Valley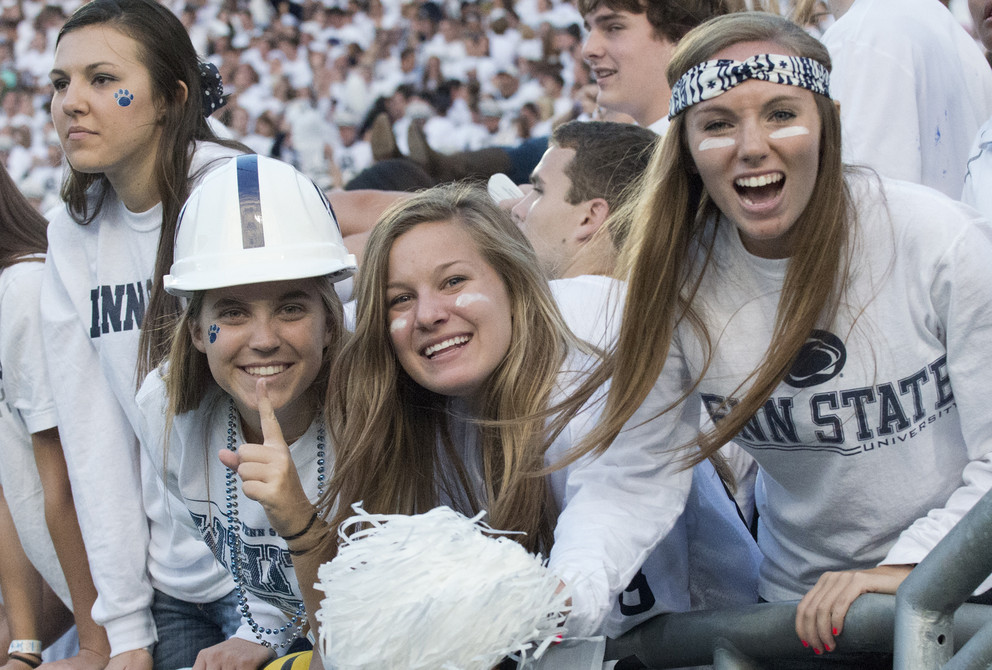 It may not be Disney World, but Movoto Real Estate rated State College as the happiest small place in the United States based on stress-levels, safety and several other factors. Such a ranking wasn't an isolated event. The earliest setters of the area coined it Happy Valley in the late eighteenth century. Maybe it's just something in the water…or the jungle juice.
It's Not Always Sunny at Penn State…
Updated on November 14, 2014.
Contributors: Daniel Kuhn & Amanda Dash