One of the biggest trends in fashion this summer: comfortability. Everyone looks for ways to stay comfy during the summer from two-piece lounge sets to sweat shorts. After staying in our homes for over two years, our appreciation for pajamas grew tremendously. Now we must find ways to wear socially acceptable pajamas out of our houses. We don't want pain in fashion anymore; we want something we can take a nap in.
If you're craving to wear pajamas but want to look like you belong at Paris fashion week, this list has you covered from head to toe:
1. Bathing suit top and long pants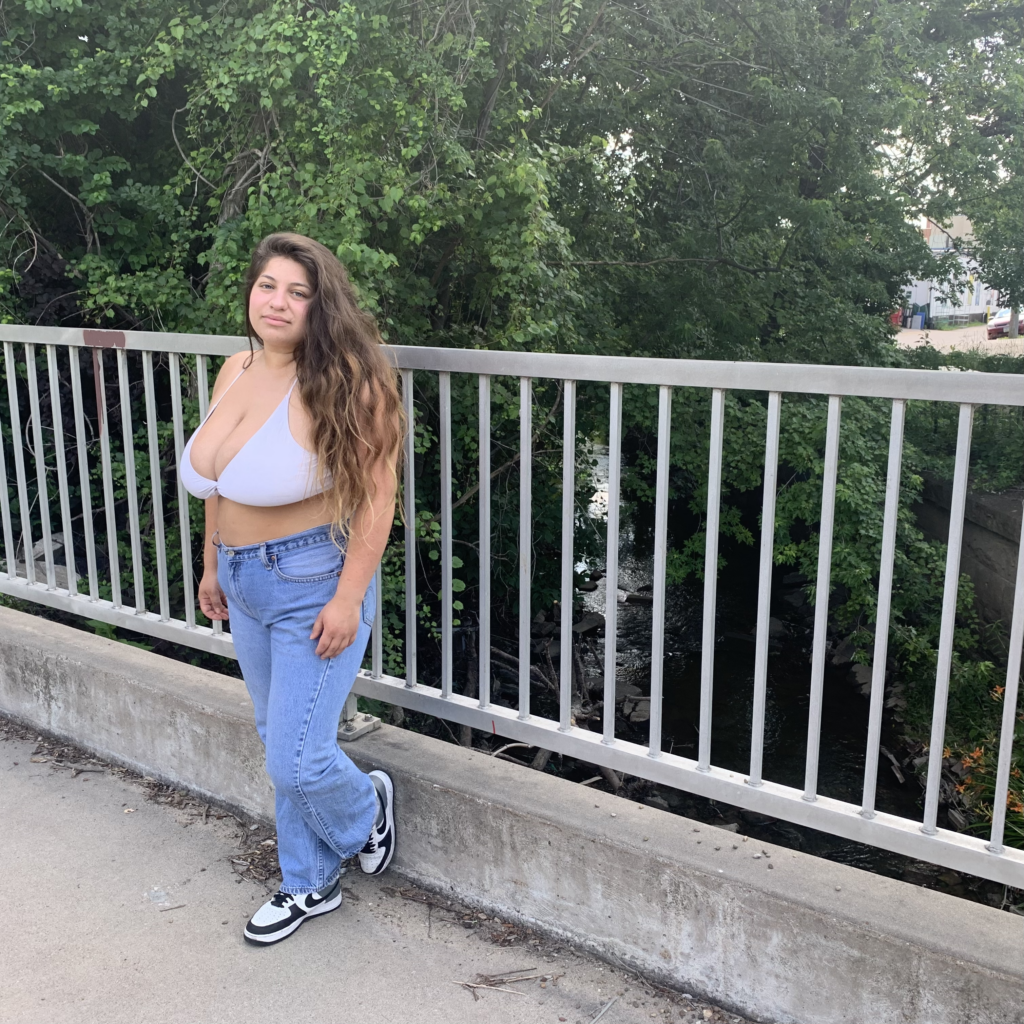 This outfit goes out to all our beach and pool lovers out there. Pairing a bathing suit top with long pants and sneakers lets you live your best tropical life (even if you live in the Midwest). Bathing suit top material stands as one of the few comfy and hot-weather-friendly materials. Plus, I bet you own a whole pile of bikini tops that you got from Target. Of course, I wouldn't forget about my one-piece suit gals! Those work just as great for a unique summer body suit. Who doesn't love multipurpose clothes? Rocking this outfit prepares you for any spontaneous beach day.
2. Biker shorts and flowy button down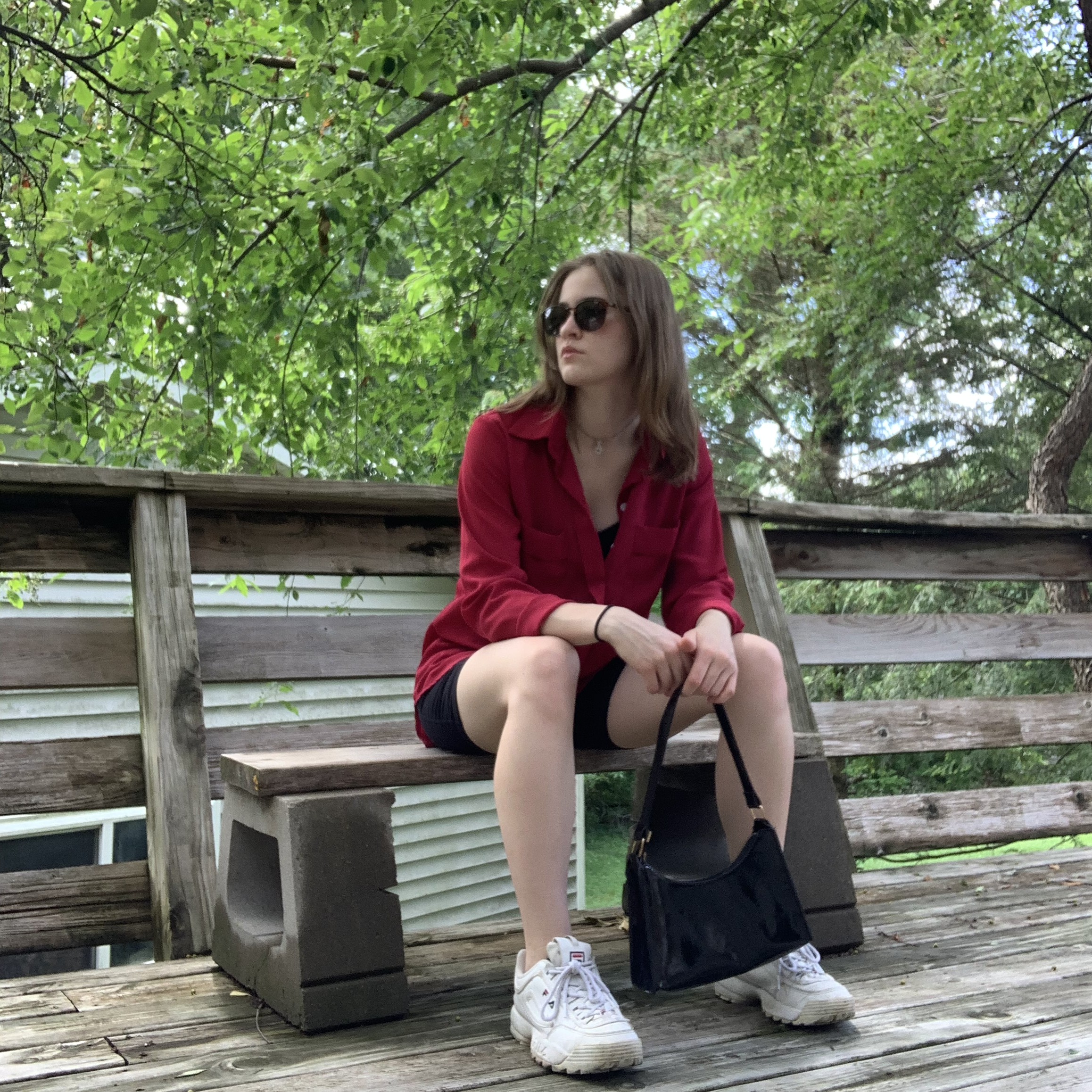 My heart belongs to biker shorts. They help with chaffing and less shaving. Pairing biker shorts with an airy long sleeve button down (bonus for linen) over a tank top gives you an effortlessly chic look. This look works for all occasions. You can dress it up with a purse and statement sunglasses to meet your significant other's parents or dress it down with some chunky sneakers and a tote bag to meet your friends for brunch. Also, a tank top underneath offers a backup plan for when it gets too hot outside. You can wrap the button down around your waist without compromising the look.
3. Long Skirt and a basic tank top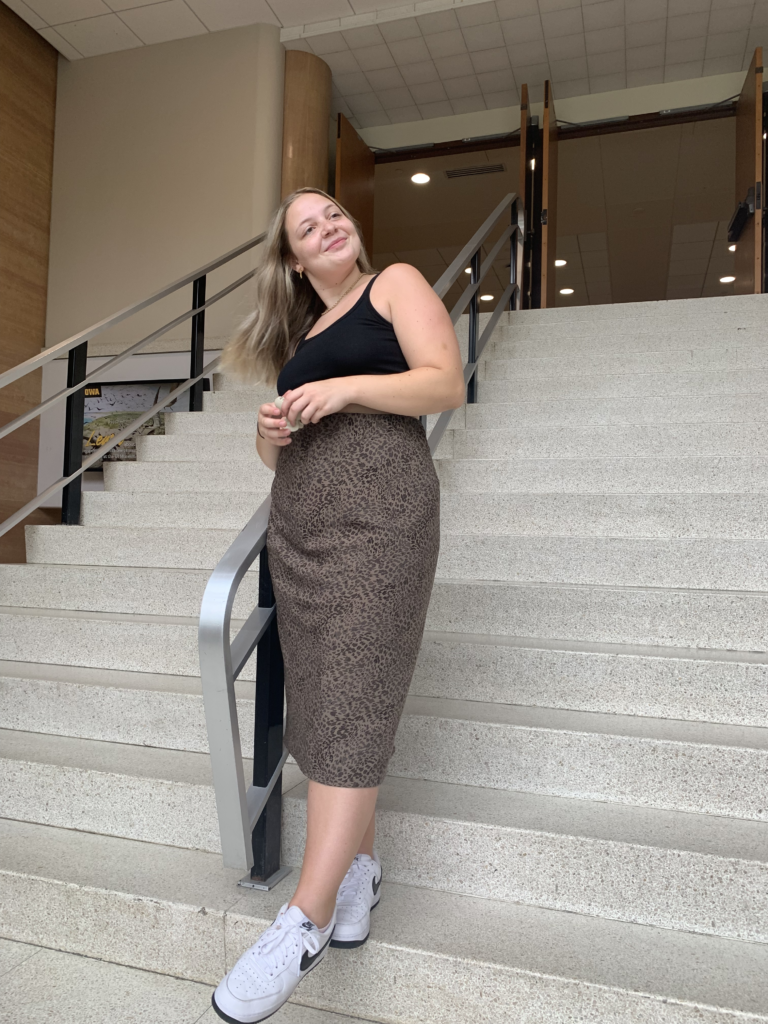 Long skirts don't only belong to winter. Mid-calf length skirts offer surprising breathability and style. Plus, the confidence that a gust of wind won't make you flash people. Trust me once you own one, you'll eat, sleep and breath this skirt. Mixing a long skirt and a basic tank top displays such lovely juxtaposition between elegant and casual. Also, finding a plain black skirt gives you the chance to rock a colorful statement top. Don't forget bathing suit tops! They also look amazing with a high waisted skirt like this. Your options to mix and match remain limitless. This timeless look will serve you in all the future seasons to come.
4. Lyocell pants and silk scarf headband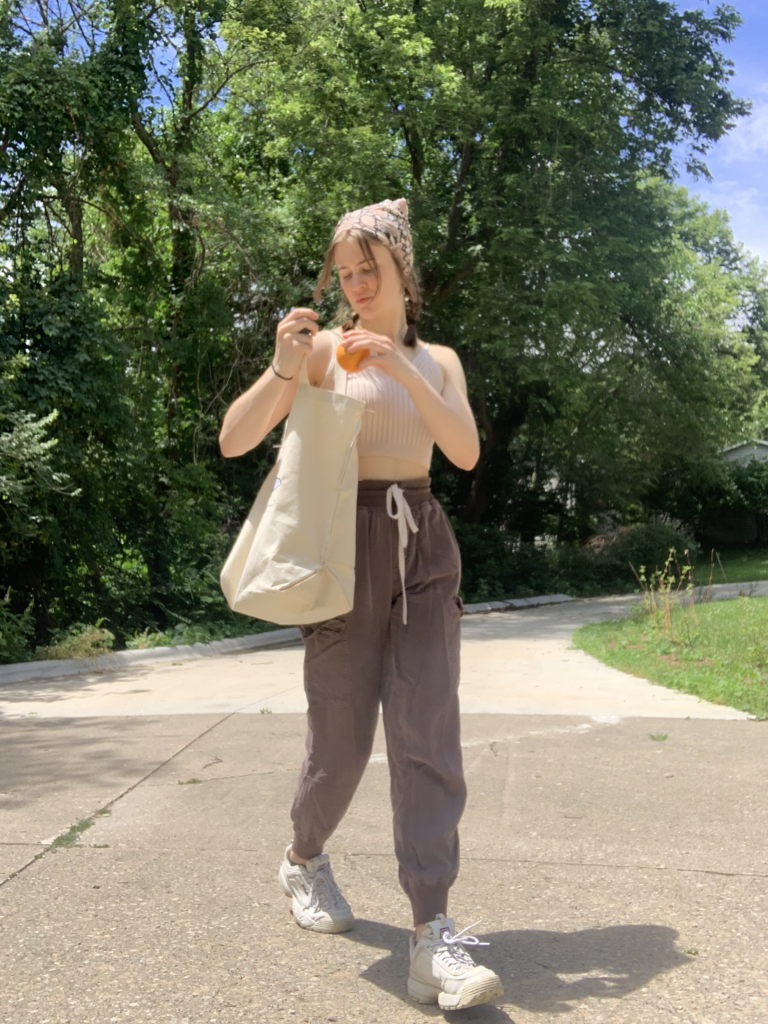 I refuse to leave our boho sweethearts out there hanging. Get yourself a pair of lyocell pants! They feel like sweatpants and look like cute cargo pants but don't make you look like you just rolled out of bed. Those paired with a patterned silk scarf headband and a tote bag makes you look like you frolic in a meadow for a living. The silk scarf offers more than a fashion statement. It also protects your hair from frizz and your scalp from the sun. The perfect look for a day of fruit picking or going to your local farmer's market.
5. Basic but timeless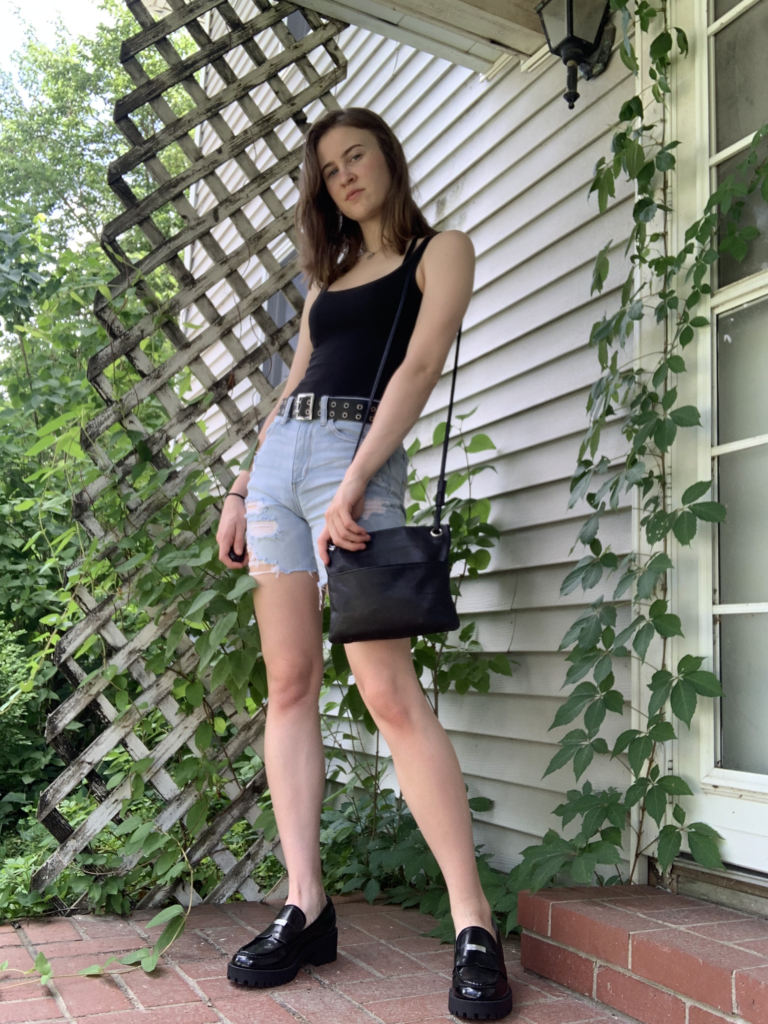 This look gives you the perfect formula for any look. This will certainly come in handy on those lazy days. The formula starts with a simple top, preferably black or white to keep it easy. Next, denim pants of some kind (any wash or length will do). I suggest light wash, high-waisted and around a seven-inch inseam. We all know denim shorts make up the backbone of summertime fashion. And finally, loafers for the shoes. Loafers elevate any outfit you add them to and if you get black loafers, they match with everything. Loafers present the perfect mix of casual and classy. Add whatever accessories you feel like and now you look like a total babe!