There are some great nicknames in sports today. Some nicknames take over a person and they become their persona. Here are the top 10 nicknames in sports today.
10) Brian Scalabrine, Chicago Bulls. Nickname: The White Mamba.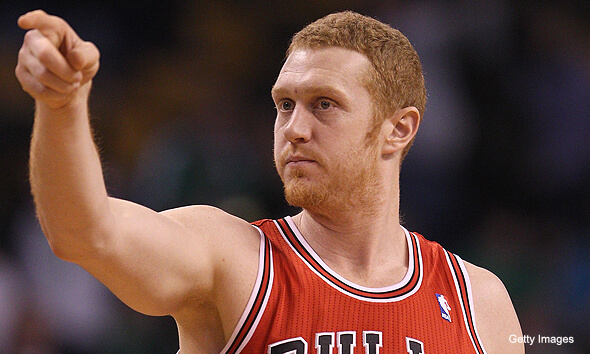 Despite averaging 1.1 points per game in 2011, Scalabrine is a fan favorite. That's why he earned the nickname 'The White Mamba," which is a playful joke on Kobe Bryant's nickname, 'The Black Mamba.'
9) Shane Victorino, Philadelphia Phillies. Nickname: The Flyin' Hawaiian.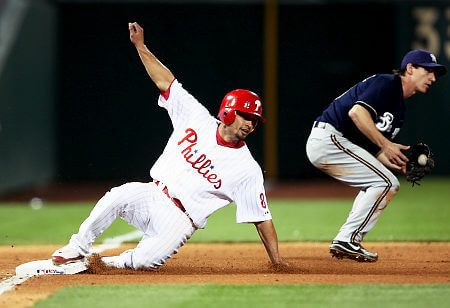 Any nickname that rhymes is automatically cool. Add in the fact that Victorino plays fast and you have yourself a great nickname.
8) Lance Berkman, St. Louis Cardinals. Nickname: Fat Elvis.
Berkman was nicknamed Fat Elvis because of his sideburns that resembled Elvis in his rotund days. He also has a nickname of "Big Puma," which he got from something he said when addressing the Elvis nickname. "I'm more like a puma, so I'm not sure why people call me Fat Elvis."
7) BenJarvus Green-Ellis, Cincinnati Bengals. Nickname: The Law Firm.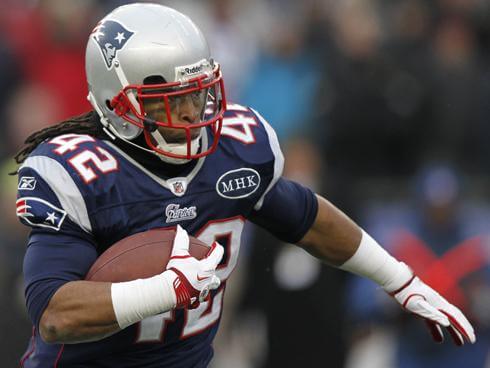 It's obvious why Green-Ellis has the nickname "The Law Firm." He has a ridiculously long name, which resembles that of a law firm company. Green-Ellis switched teams this offseason, going from the Patriots to the Bengals. He has never fumbled in his NFL career.
6) David Ortiz, Boston Red Sox. Nickname: Big Papi.
This nickname is great because it's widely known throughout baseball. Sometimes people don't even call him David Ortiz, but instead call him Big Papi.
5) Nyjer Morgan, Milwaukee Brewers. Nickname: Tony Plush.
This is one of the better nicknames out there because it's not just a nickname but an alternate personality. Morgan often refers to himself as Tony Plush, and he calls it his "name on the field" or his "gentleman's name." He uses his "plushdamentals" on the field.
4) Marshawn Lynch, Seattle Seahawks. Nickname: Beast Mode.
If you haven't seen Lynch's run in the 2011 playoffs against the New Orleans Saints, watch it now. The run was so incredible that the noise from the crowd caused seismic activity. That run proves why Lynch is "Beast Mode."
3) Calvin Johnson, Detroit Lions. Nickname: Megatron.
Johnson earned this nickname from former teammate Roy Williams. During Johnson's rookie season, Williams was asked about the Lions new receiver. "I've never seen anything like him," Williams said in Sept. 2007. "He's a big, strong, physical, fast guy. We call him Megatron."
Now, Megatron is one of the NFL's elite players. He led the league in receiving yards last season and is on the cover of Madden 2013.
2) Kobe Bryant, Los Angeles Laker. Nickname: The Black Mamba.
I mentioned Bryant's nickname earlier when talking about Scalabrine, but Bryant earned his nickname by being an assassin. The Black Mamba is a poisonous African snake that attacks its enemies, just like Bryant. He got this nickname by giving it to himself, but when you're Kobe you can do stuff like that.
1) Eldrick Woods, golfer. Nickname: Tiger.
Most people don't even know Tiger's real name is Eldrick, and that's why he gets the top spot on this list. Even though he's fallen off in recent years, he's still one of the most popular sports figures out there.