Opening kickoff for the NFL is still months away, but that's no reason to ignore it. There has been a lot of drama in the offseason, which provides for interesting storylines to follow throughout the regular season. Here are the top 10 storylines heading into this upcoming NFL season.
10) RGIII vs. Luck
It's inevitable that Andrew Luck and Robert Griffin III will be compared to each other for the rest of their careers. Luck was selected first overall by the Indianapolis Colts and Griffin III was selected second overall by the Washington Redskins.
Both quarterbacks are expected to succeed in the NFL, and that pressure is increased by the heightened productivity of rookie quarterbacks in recent seasons. Just last year we watched as first overall pick Cam Newton shattered rookie quarterback records and helped the Panthers increase their win total from the previous season. We also saw Andy Dalton lead the Bengals to the playoffs while finding his own success.
There will be a lot of pressure on both Luck and RGIII to succeed at the next level, and ultimately their statistics will be compared to each other. Personally, I think RGIII will find success sooner because I feel he's in a better situation.
9) Marshall reunites with Cutler
The Dolphins surprised the NFL world when they traded away their star receiver Brandon Marshall to the Chicago Bears. Considering the lack of depth at receiver for Miami, the move was very puzzling to many, including myself.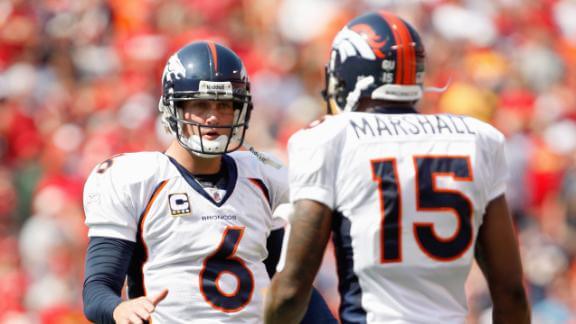 The Bears received a tremendous boost, reuniting the 6-foot-4 wide receiver with his former quarterback, Jay Cutler.
In the 2007 and 2008 seasons, Cutler and Marshall connected for a total of 206 times for 2,590 yards and 13 touchdowns. Those are very impressive numbers for a quarterback and receiver combination. And the Bears hope that these two can continue their success in the Windy City.
8) The Saints without Payton
The NFL hit the New Orleans Saints hard with penalties after it was discovered that they had a "play-for-pay" system installed by former defensive coordinator Gregg Williams.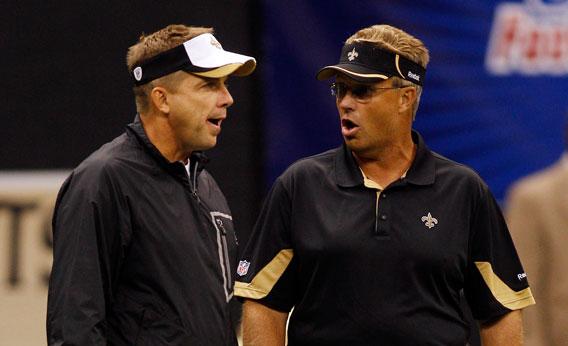 One of those harsh penalties included the suspension of head coach Sean Payton for the entire season. Losing a head coach is never good for a team, even one as good as the Saints. It will be interesting to see how the Saints perform without their head coach to lead them.
7) Peterson's knee
Adrian Peterson is arguably the best running back in the NFL, but his career took a turn for the worst at the end of last season when he tore both his ACL and MCL.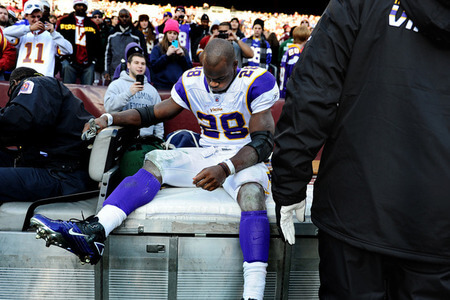 The road to recovery is going to be tough for Peterson. The team doctor recently said that he's not sure Peterson will be ready to play by Week 1 of the regular season.
If Peterson isn't ready by week one, the NFL will be without one of its premier players.
6) Moss' comeback
Last season, veteran receiver Randy Moss "retired" after an abysmal 2010 season in which he played for three teams and only caught 28 passes.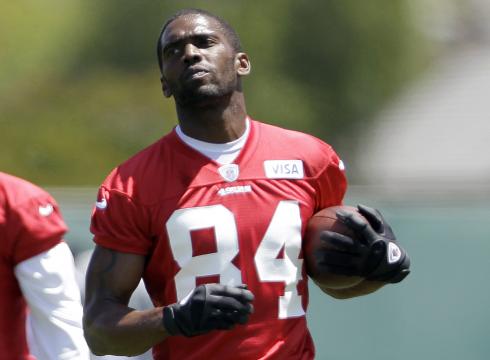 After taking the year off, Moss signed with the San Francisco 49ers this offseason and is expected to make the team. Reports say that he looks like the old Randy, which is positive news for San Francisco.
Moss is only 1,100 yards away from being second all-time on the career receiving yards list behind Jerry Rice.
5) Megatron and the 'Madden' Curse
Calvin Johnson is the "Madden '13'" cover boy this year, which is bad news if you believe in superstitions. Many believe that there is a "Madden curse," which causes injuries to players who are placed on the video game's cover.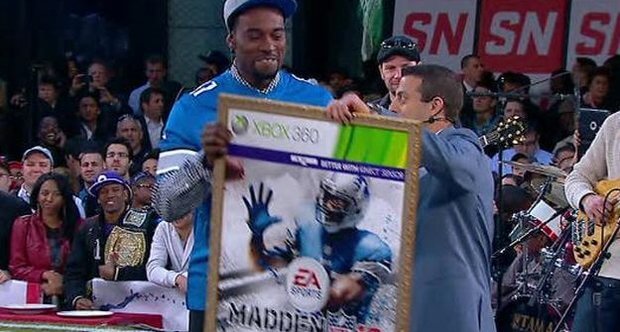 Megatron led the NFL in receiving yards last year and is showing that he is an elite receiver in this league.
4) The End for Lewis?
Ray Lewis has been a force in the NFL for years now, and he's said that he's coming back for his 17th season. This could possibly be Lewis' final season in the NFL considering the toll 17 years has on a middle linebacker.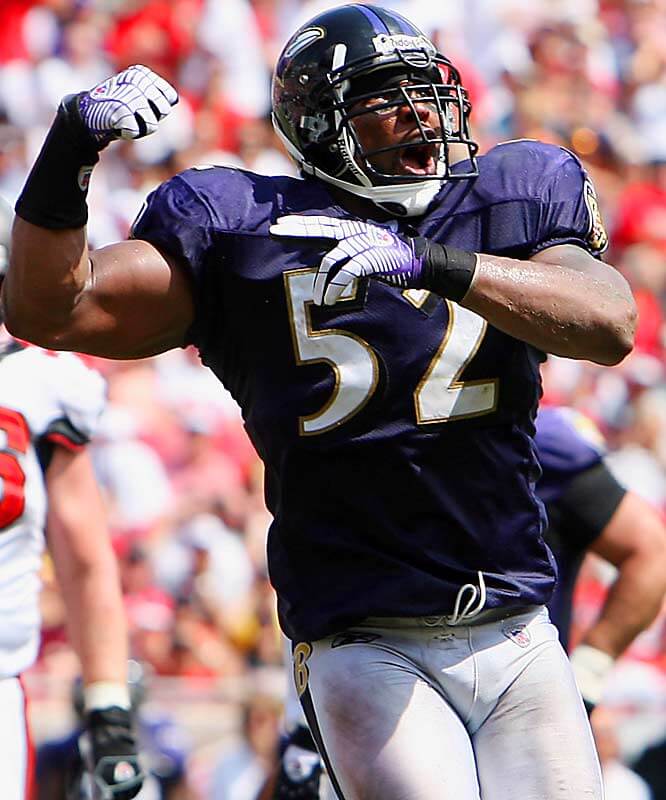 3) Can the Giants repeat?
The New York Giants are your reigning Super Bowl champs, and they will try and win it again this year. They may have lost receiver Mario Manningham, but they have enough pieces to return to the big stage.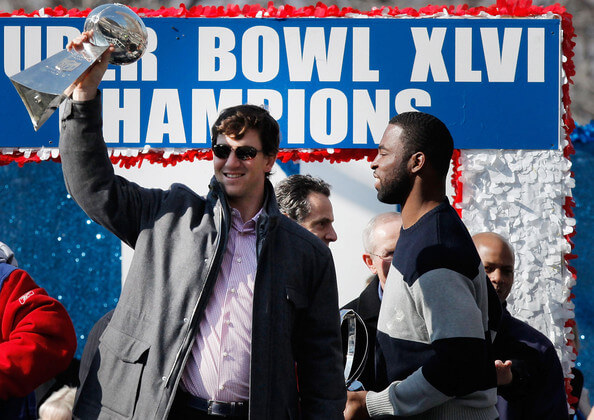 2) Tebow in Gotham
Tebowmania has left Denver and has arrived in New York with the Jets. Tim Tebow will be entering his third NFL season as the backup quarterback in New York after a season where he led the Broncos to a playoff win.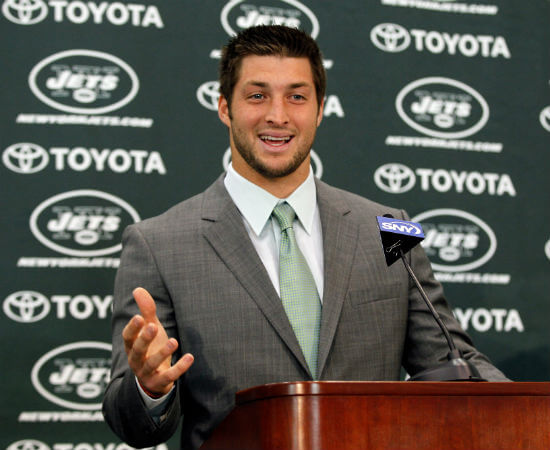 Tebow made headline after headline last season with his miraculous comebacks as a starting quarterback. It will be fun to watch what sort of impact he will have in his role with the Jets.
1) Mile High Manning
After weeks of speculation about where Peyton Manning would end up, he finally made up his mind and confirmed that he was going to play in Denver. It's still a weird sight to see Manning in something other than a Colts jersey.
The decision to sign Manning made the Broncos trade away beloved quarterback Tim Tebow to the New York Jets.
Manning's career in Denver will be extremely interesting to watch. The four-time MVP quarterback will try and prove to people that he is fully healthy and that the Colts made a mistake by letting him go.