Does life imitate art or vice versa? Art history plays a part in our real history, from politics to beauty standards to representing entire cultures. That's why students pick up art history as a major or minor. Don't think you need to haul your dorm luggage out to an expensive coast to study Gaudi's architecture and Rembrandt's portraits. Instead head to one of the best Art History schools in the Midwest. These colleges offer enriching art history programs, museums nearby with art you'll want to study, notable alumni and professors and art history opportunities outside of the classroom that'll help land you a dream job at the Met.
Read on for the top 10 universities in the Midwest with thriving art history programs.
10. Art Academy of Cincinnati
Learn the history behind the paintbrush by minoring in Art History at the Art Academy of Cincinnati. "Art history courses at the AAC are integral to the creative goals of the students," said Art History Professor Emily Everheart Wells. And at the AAC, the small, close community makes room for professors to build classes around art history topics that students care about and carry into their own art and design work. "I… [researched] representations of the female corpse in art, as a way into the problems arising from depictions of female bodies generally.… The course 'Die! Die! Die! My Darling: The Female Corpse in Art' … surveyed the history of western and nonwestern art for examples of this theme," said Professor Wells. AAC's art history minor also includes an optional Museum Studies Internship. With the Cincinnati Art Museum minutes from campus, student interns will study exhibits like Terra Cotta and Make Way for Ducklings, showcasing art from the children's book illustrator Robert McCloskey.
9. Washington University in St. Louis
https://www.youtube.com/watch?v=lOsTz5F9x_g
Walk out of your art history class at WashU and straight to Mildred Lane Kemper Art Museum or the St. Louis Art Museum. The Department of Art History and Archaeology wants students to explore the art studied in class by offering study abroad programs in Germany, France, England, Spain, Japan, Africa and more. WashU's art history curriculum requires that students take classes from three different time frames, a non-Western art history course and an architecture course. This coursework gives students a dynamic view of art history throughout the world. Plus they'll find an artistic niche investigating the secrets of Van Gogh or King Tut. To find out what it takes as an art historian, students at WashU intern with the Kemper Museum and the St. Louis Museum or find undergraduate research projects.
8. Northern Illinois University
"I was attracted to NIU because of the faculty's diverse areas of specialization, the wide range and interdisciplinary of the course offerings and the university's connectedness to Chicago, including that city's vibrant arts community," said Classical Art History Professor Sinclair Bell. No need to feel FOMO when an incredible new art installation makes its way to Chicago. Historia Artis, an art history club on NIU's campus, organizes field trips into Chicago so you don't miss out on the city's art opportunities. On campus, the Jack Olson Gallery hosts traveling exhibitions plus student and faculty artwork. NIU wants its art history program to incorporate areas beyond visual art from literature and philosophy to science and religion. "I have found it highly rewarding as an educator to teach courses not only across the full portfolio of my own area of ancient art history and archaeology, but also many outside it (such as the introduction to museum studies and a co-taught seminar on Mesoamerican archaeology)," said Professor Bell. Looking to integrate your art history knowledge into your law career aspirations? NIU offers an accelerated B.A./J.D. Program in Art History so you can make a career protecting precious works at museums.
7. Northwestern University
Put the passion of Da Vinci and all his mysteries to good use in Northwestern's Art History program. Northwestern students graduate ready to write, speak and think critically about an art piece, timelines and cultures. Each quarter of the academic year, The Elizabeth and Todd Warnock Lecture Series brings in art historians, artists and critics to discuss the power of visual artistry. After each lecture, the speaker hosts a luncheon so students can engage one-on-one with the distinguished speaker. When it comes to research, Northwestern art historians know two universities are better than one. The Chicago Objects Study Initiative joins forces with the University of Chicago to give art history students a massive scope of internship, fellowship and research. All students in this program take a Mellon Objects and Materials Seminar where they learn basics of object-based research with an art history professor from both Northwestern and UChicago.
6. University of Minnesota
Red and yellow don't quite agree with the complexion, but you should still appreciate the University of Minnesota for its art history program. It focuses on critical perspective through hands-on work, like field trips or close-up analysis of archived art material. Sometimes students travel to international sites in South America, Europe and even the Middle East. And that research often comes with a published work. An Annual Lecture Series held twice per academic year covers lots of art history interests like combining biology with historical architecture to examine architectures of West African enslavement. But Minnesota also knows that all art history students should start at the beginning. A required first course, "Why Art Matters," looks at the effects of art in history from propaganda to art and authority to tourism. Students in the program connect through the Art History Undergraduate Association to plan trips to museums and sculpture gardens.
5. Ohio State University
Learn how art constructs itself and how it affects how an audience receives the piece at OSU. "Our department works closely with incoming majors to make sure they grow personally and intellectually during their time with us," said Professor Namiko Kunimoto, recipient of the Alumni Award for Distinguished Teaching. And it definitely helps that OSU's Art History Department includes Distinguished Research Professors, book award winners and compelling lectures. Each year, the Patrons' Circle series brings in art historians from Columbus, Ohio to engage in topics like Incan masonry or modern art. The Ludden Lecture Series looks critically at a medium during a specific time periods. The university also holds Recent Ph.D. Lecture Series for Ph.D. students from different universities to present their research. After class, head to The Wexner Center for the Arts. Or get to know other students in the art history program a little better by joining the History of Art Undergraduate Society. This student organization, advised by Professor Karl Whittington, plans trips to art sites around Columbus, attends lectures together and holds discussions for those passionate in art history. And no, you don't need to major in Art History to join HAUS.
4. Indiana University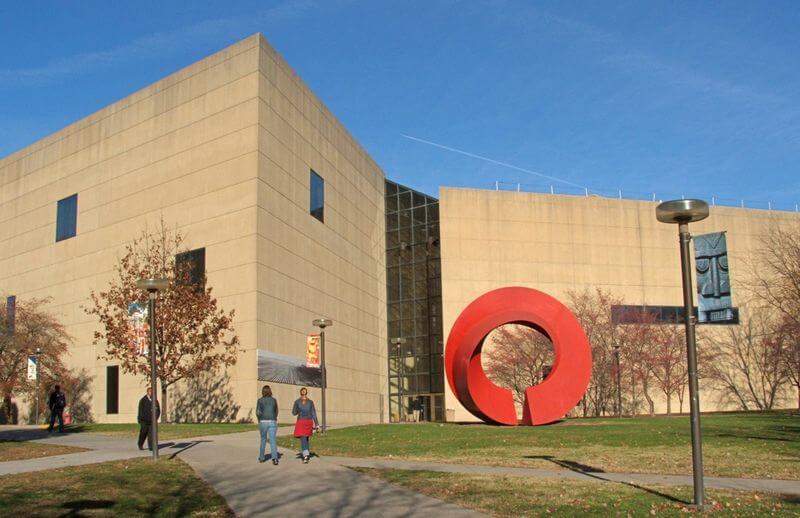 Indiana University's Art History program and its resources prepare its students for success. "Students… exercise their new-found knowledge on campus, in our own Eskenazi Museum of Art, at the Lilly Library of rare books and manuscripts and at the Mathers Museum of World Cultures. Many of our students are also able to snag internships at wonderful museums in big U.S. cities, as well as in their own hometowns," said Senior Academic Undergraduate Advisor Krystie Herndon. IU's Eskenazi Museum of Art opens its renovated doors in Fall 2019. It'll host over 45,000 pieces of artwork. Until Eskenazi reopens, art history students can explore exhibitions at the Arts Annex and the Grundelwald Gallery. Or they can join the Undergraduate Art History Association. The organization organizes visits to local art collections, plus programs and socials for members to network with future art history colleagues. What better way to discuss hot art history topics like the connection between Tenneesee Williams' visual arts and plays?
3. School of the Art Institute of Chicago
Art historians need to do more than memorize dates to succeed. Cue SAIC's Art History, Theory and Criticism major. Students in this major learn to analyze an art piece from every perspective. Plus they get to study at the largest school-museum campus in the U.S. It's also one of the oldest independent schools of art, opened in 1866. That means this college spent over 150 years building and reinventing programs for the 21st century artist and art historian. It shows in their class catalog. A new class, "World on Fire," examines a worldwide lens on all the political and social upheaval through art from 1968. Outside of class, art history students continue to learn. The annual Norma U. Lifton Lecture in Art History brings in renowned speakers that often focus on women scholars and feminist historical perspectives. With great change comes even greater art, after all. And to top off a Bachelor's in Art History, students can continue their studies with a Master of Science in Historic Preservation.
2. University of St. Thomas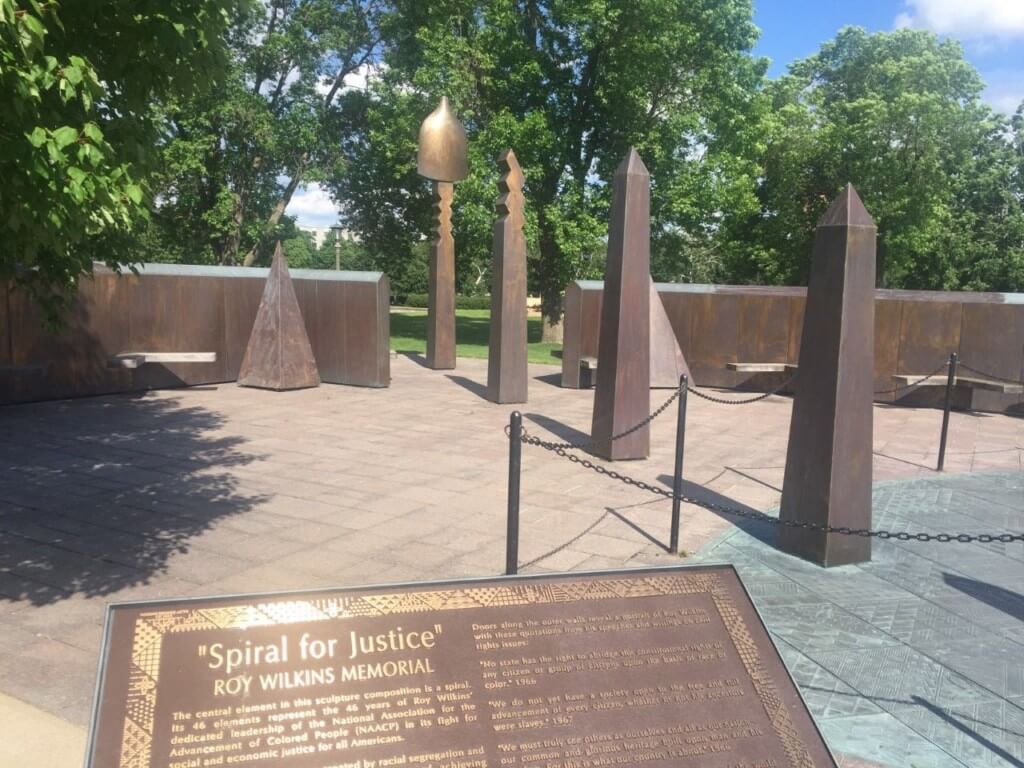 You'll want to switch your major to art history after starting at the University of St. Thomas. "As a first-year student I… [studied abroad in] London for "Intro to Art History." It was only a month-long course, but I arrived home [and switched] to Art History. The experiences, course material and interaction with faculty all drew me to study art history," said recent graduate Madie Ley. Once in the program, students find their true vocation within art history with hands-on classwork. "I am always pleased when I can take my class to a site, explore and understand it and then bring that knowledge back into the classroom to create something," said Professor and Art History Department Chair Victoria Young. "In my History of American Architecture course, we visit memorial sites around the Twin Cities, study the history and significance and then students use that information to design their own memorial to the 35W Bridge collapse of 2007." St. Thomas also holds an Annual Graduate Symposium for the chance to see real discussions based in art history. The recently updated and upgraded St. Thomas Art Collection includes a new exhibit entitled Preserving the Present: The Voorsanger Architects Archive.
1. University of Iowa
Beyond cornfield stalks, opportunities for aspiring art historians spring up at the University of Iowa. UI curated 12 permanent collections in the Stanley Museum. With plans for a new place to put those 12 collections, visiting art pieces also decorate its walls. Jackson Pollock's piece "Mural" will call Iowa City home until October 28, 2018. Within the classroom UI students can pursue a major or minor in the art history track. They study different time eras and locations from ancient Egypt to modern Japanese art. The Undergraduate Art History Society hosts an Undergraduate Symposium, giving students an opportunity to speak about their research. That way students can check "add author byline" off your resume goals. UI also clues students in on local art internships on the school website.