Whether you're a gym fanatic or just constantly on the go, carrying a water bottle at college is a must. It keeps you hydrated and it's a great way to reduce plastic bottle consumption and take care of the earth. We've picked out ten of the most unique, highest-quality water bottles for every need and personality, so you can find your match.
10. Thermos Raya Hydration Bottle
Retail: $24.99
9. Shatterproof Glass Water Bottle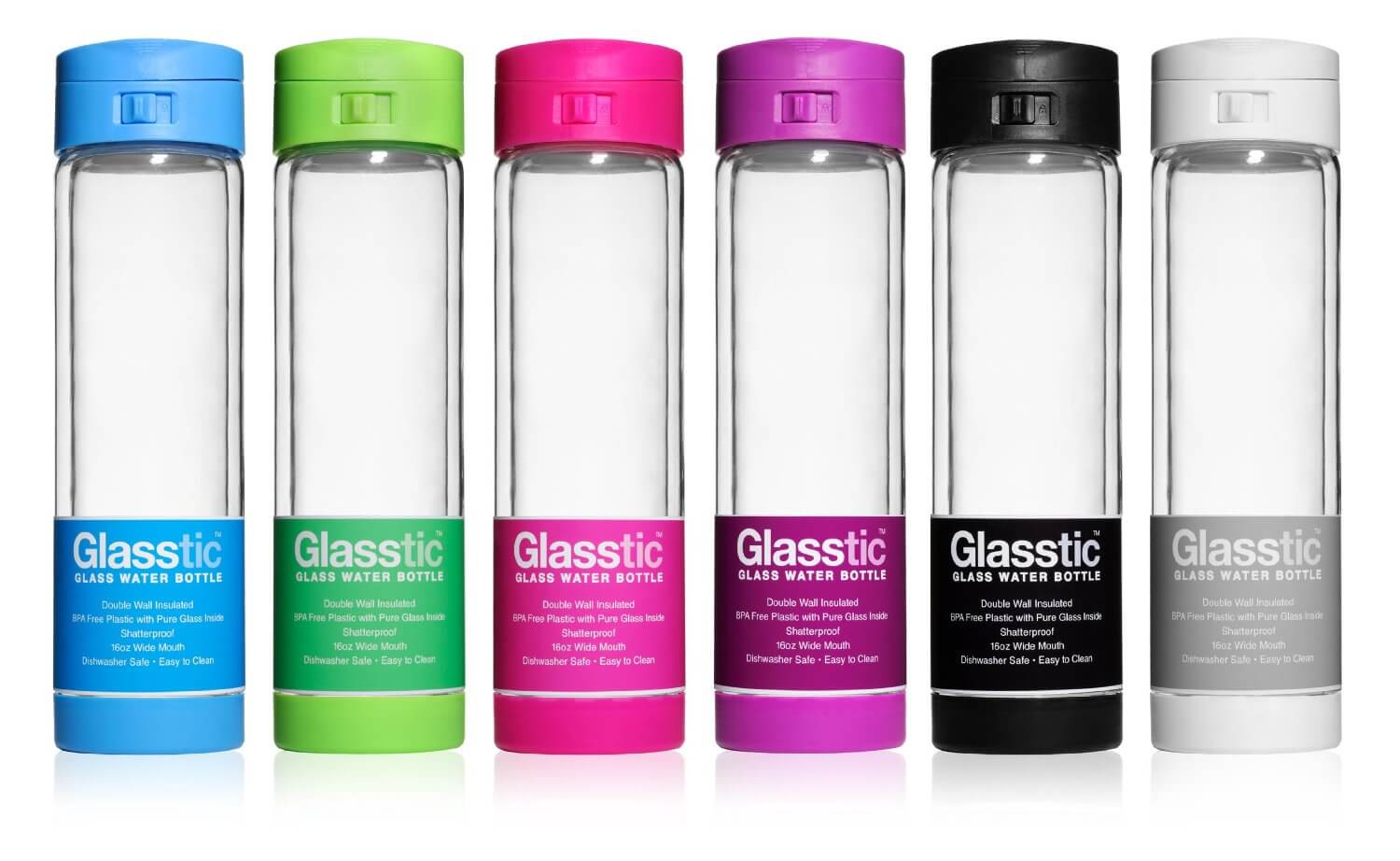 There are few things worse than that gross plastic smell of a cheap water bottle seeping into your drink. Glasstic Bottle Company has removed this risk by using a patented, completely shatter-proof glass for the inner lining of its 16-ounce beverage containers. That keeps BPA and other toxins (plus that gag-worthy taste) out of your water. It features a handy flip-top lid to prevent leakage and comes in six bright, sporty colors.
8. Decodyne Freezer Water Bottle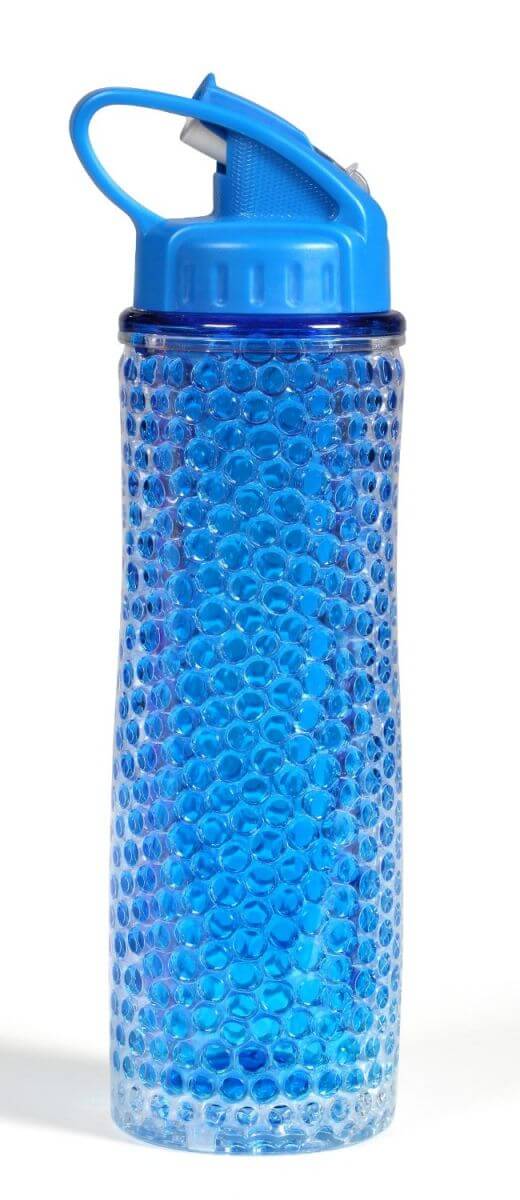 Though you might prefer your gym refreshment ice cold, it can be a little tedious to find ice at school. This 20-ounce water bottle solves that dilemma for you. Just pop it in the freezer for two hours, and the honeycomb gel lining freezes, turning the bottle into its own ice pack. Genius, right? Unfortunately, it only comes in pink and blue and must be hand washed, but it's BPA-free and has an easy flip-up straw for drinking mid-jog.
7. Camelbak Eddy Bottle

If you're thinking that you just need something durable to take to the gym, then Camelbak has you covered with their Eddy Bottle. It won't keep your drink cold forever, but it's a tough little thing: dishwasher safe and spill proof. Camelbak's confident you'll love it, since they offer a lifetime guarantee. It has a drinking straw, which you can remove, and comes in a rainbow of solid colors (including simple and classic clear or black). My Camelbak water bottle is very similar to this one, and I've found it perfect for all my hydration needs.
Retail: $13.99
6. Bobble BPA-Free Water Bottle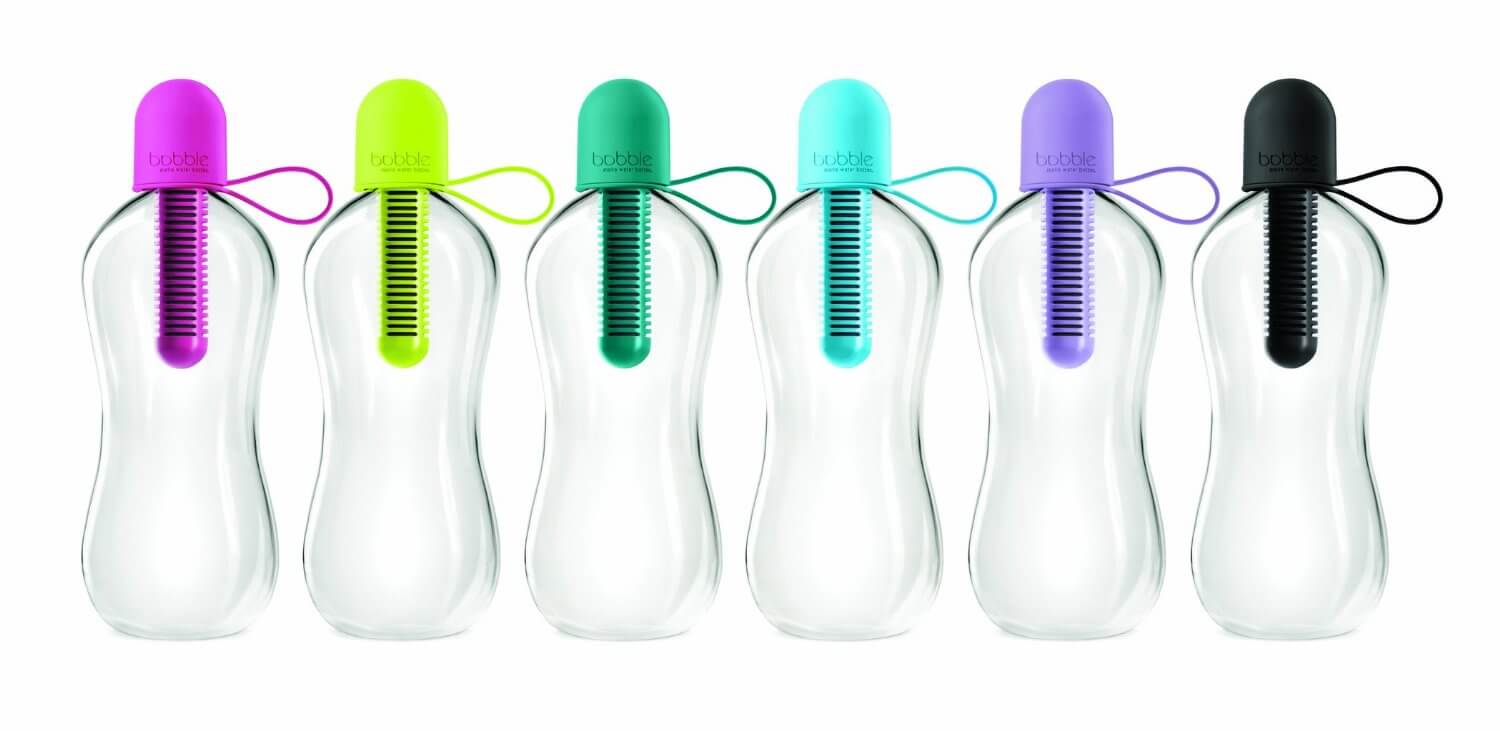 With its hourglass shape and brightly colored filter and cap, this 18.5-ounce water bottle is just adorable. The replaceable carbon filter will last you about two months. Unfortunately, the opening isn't big enough to accommodate ice cubes, but we think the aesthetic value—and the rock bottom price—more than make up for this.
5. Vapur Anti-Bottle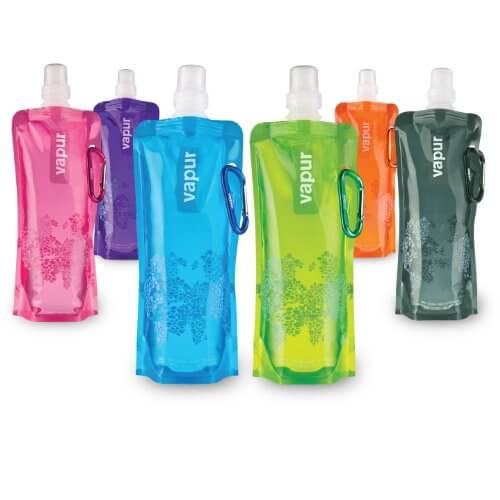 Space-challenged in that bulging backpack of yours? Vapur's 16.9-ounce bottle is for you. When full, it stands upright, but after you've sucked down all your water, it folds or rolls up for easy, space-saving storage. No more hitting people in the arm with your thermos in those crowded hallways. If you have a freezer, you can even freeze the entire bottle with your water inside for blisteringly hot days. The Anti-Bottle is dishwasher-safe, but also can air dry, and comes in seven neon colors (eerily similar to the iPod's options, if you want to match your accessories).
4. Zojirushi Tuff Slim Stainless Steel Vacuum Bottle

A college student's bottle list would be incomplete without a few coffee-compatible containers. Zojirushi's 17-ounce Tuff Slim fits the bill. Made of stainless steel, it's totally indestructible, and keeps your drink cold (or hot) for hours. I have one that I've used since freshman year, and I can still pour tongue-scalding coffee from it at lunchtime after dashing out of the dorms for a 9am class. The cap doubles as a cup for sharing or drinking in smaller portions. Fair warning, though: It's hard to get a sponge inside the narrow neck, so you'll need a bottlebrush to really clean it out.
3. Polar Bear Insulated Water Bottle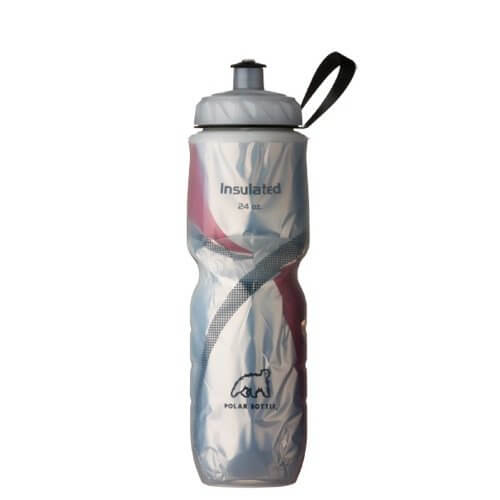 If you're a biker, the 24-ounce Polar Bear is your friend. It's designed for bicycle cages, looks sporty, and keeps your water chilly no matter how much sun it's catching thanks to its double outer layer. Bonus: the wide mouth makes adding ice cubes easy. Though it might look too fancy, it's actually dishwasher safe. Best of all, the Polar Bear comes in a huge variety of colors and patterns, so it's easy to find a unique one to fit your personality and prevent drink confusion in the weight room.
2. Thermos Stainless Steel Bottle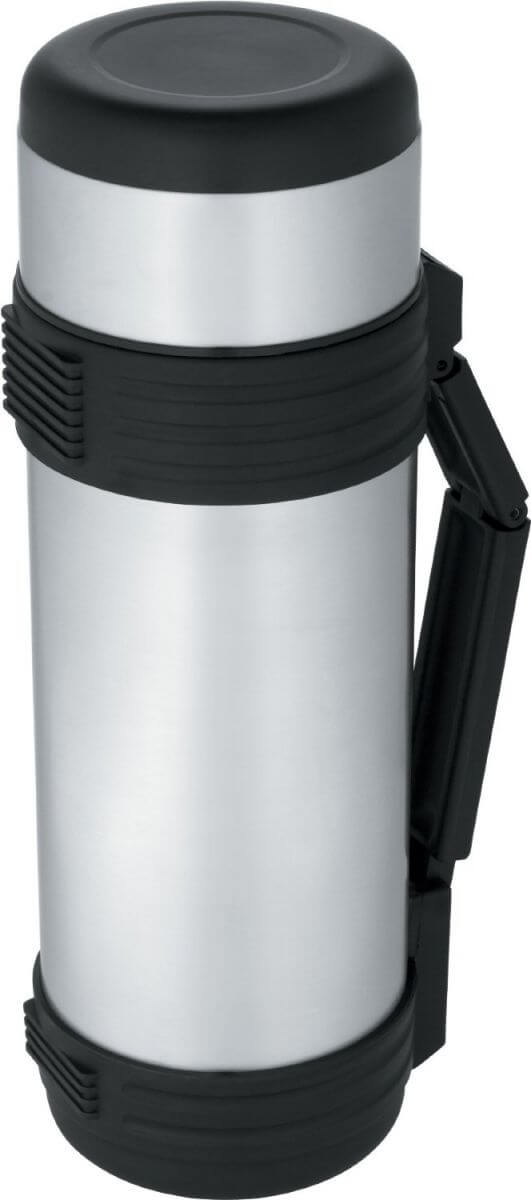 Maybe the Zojirushi isn't big enough for your caffeine needs. Don't worry—Thermos has you covered with their mammoth 34-ounce stainless steel tank. It can keep coffee, tea or hot chocolate hot for hours because of the vacuumed airless layer between the outer and inner surfaces. Like the smaller model, it also has a built-in cup for easy sharing. It's definitely not going to fit in any cup holders, but let's be honest—this is a finals-issue beverage container. You're probably slumped over a library desk with a mountain of books when you use this baby, so its folding handle for easy carrying is a much more salient feature.
Retail: $32.88
1. Basily Infuser Water Bottle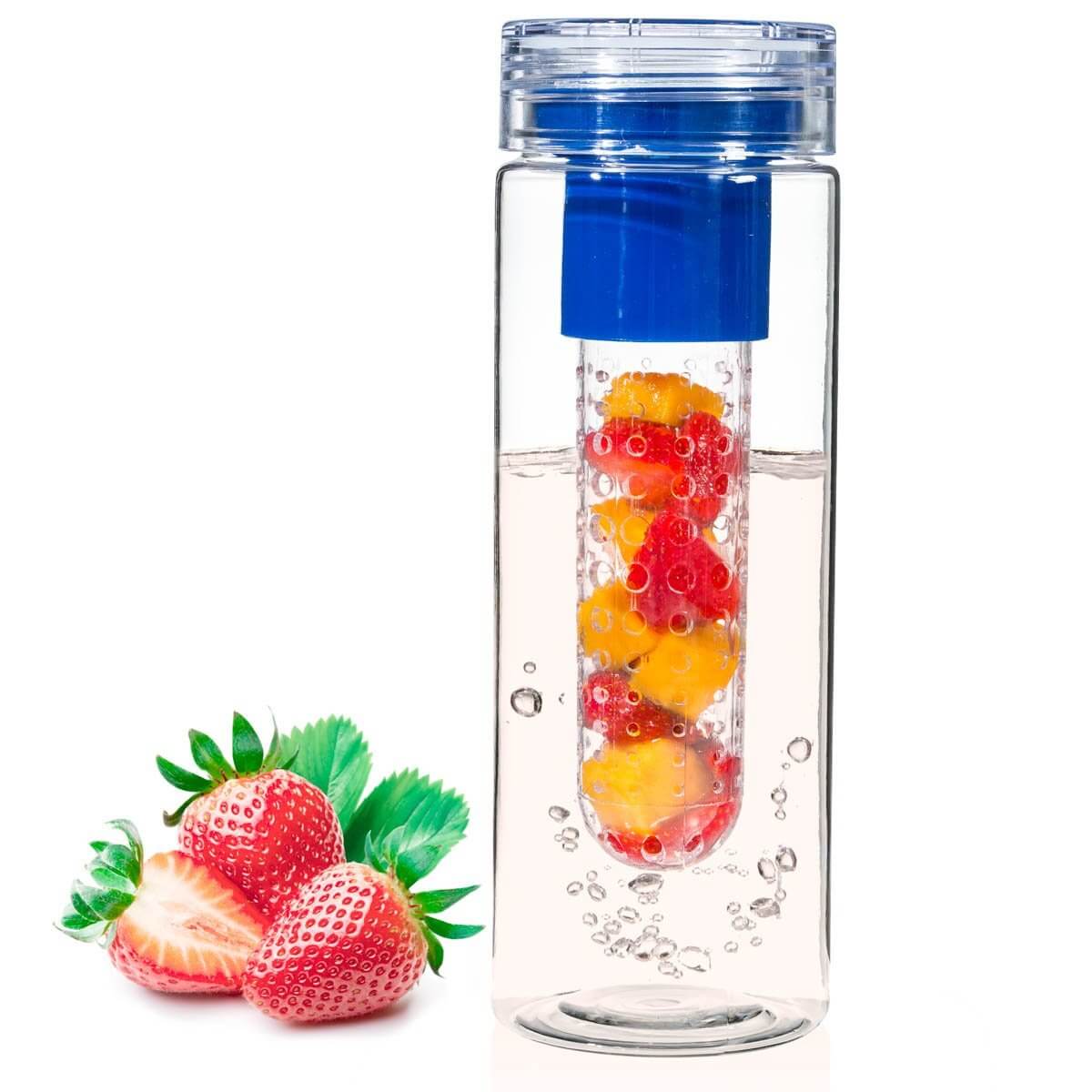 You can put fruit in your water. Fruit. In your water. We are geeking out about this one. No more little packets of dust—chop up the real deal and enjoy the sweet results with Basily's 28-ounce infuser. All you have to do is put the fruit inside; it adds seconds to your morning routine, but infinite improvement to the taste of your water. The bottle itself is made of durable, BPA-free plastic and won't leak. Although blue is the only available color, this shouldn't stop you from picking one up—the fruit you infuse will add a splash of color from within.
Retail: $17.99