We still have a few months before the college football season kicks off, but you can never have too much football. Here is an early look (in no particular order) at some of the players to watch this upcoming year:
Jadeveon Clowney, South Carolina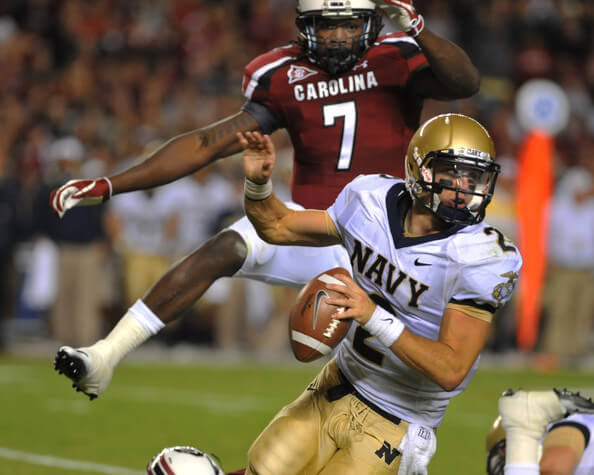 Last year's most-prized recruit turned out to be nothing short of a stud. In his first collegiate season, the defensive end racked up eight sacks and five forced fumbles. His numbers should steadily improve each year, and I fully expect him to be a top-10 pick in the NFL Draft come 2014.
Sammy Watkins, Clemson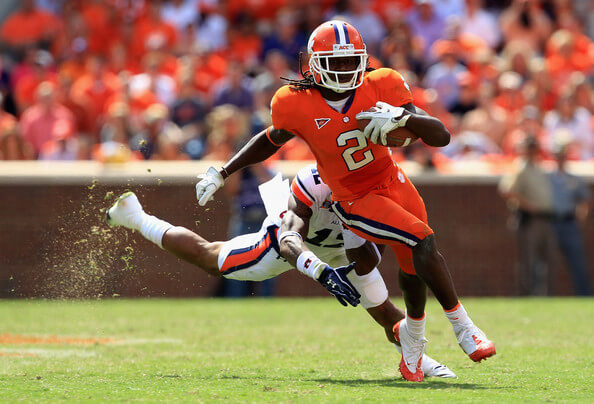 As a freshman last year, Watkins was the best receiver in the ACC and one of the top playmakers in the country. Clemson also returns quarterback Tajh Boyd, which will help facilitate Watkins' progress. Watkins could easily make it to New York City as a Heisman Trophy finalist, and that is saying something for a receiver.
Montee Ball, Wisconsin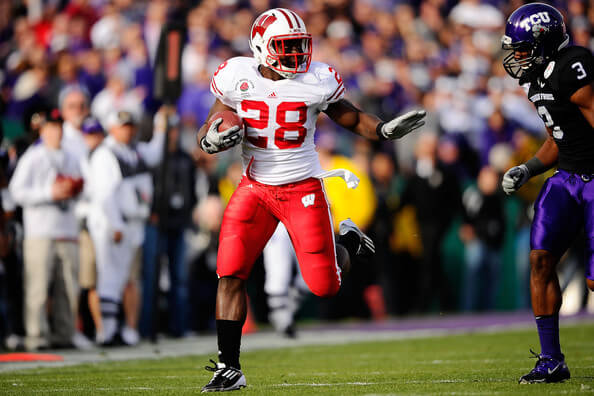 What if I told you there was a running back who scored 39 touchdowns last year? Is that something you would be interested in? Entourage jokes aside, Ball is a beast. The man has a nose for the end zone, and, for the record, he had my hypothetical Heisman vote last year (as if it matters). I don't know if he can score more than he did last year, but he should be in the same ballpark.
Matt Barkley, USC
If Barkley had come out of school last year, he would have assuredly been the fourth quarterback taken in the top 10 picks of the draft (well, maybe Tannehill wouldn't have been taken but that's a whole other story). The Heisman is his to lose this year, especially because his Trojan squad is stacked.
Robert Woods, USC
The second Trojan on the list will make the first Trojan's life easier. Woods reeled in 111 passes last year to go along with 15 touchdowns, and he was only a sophomore. His junior year should be even better, and I see Woods being one of many Southern Cal players selected in the first round of next year's draft.
Sam Montgomery/Barkevious Mingo/Tyrann Mathieu, LSU
I feel bad for SEC offenses because three Tiger defenders will be causing headaches for coaches and quarterbacks alike. Montgomery and Mingo are bookends along the defensive line, and together they could combine for 30 sacks this season. We all know about the Honey Badger and what he can do with the ball in his hands. He is a ball hawk in every sense of the word. Man, as if it wasn't hard enough for a quarterback to get rid of the ball before these ends get to them, now they have to be completely accurate or Mathieu will take it to the house.
Landry Jones, Oklahoma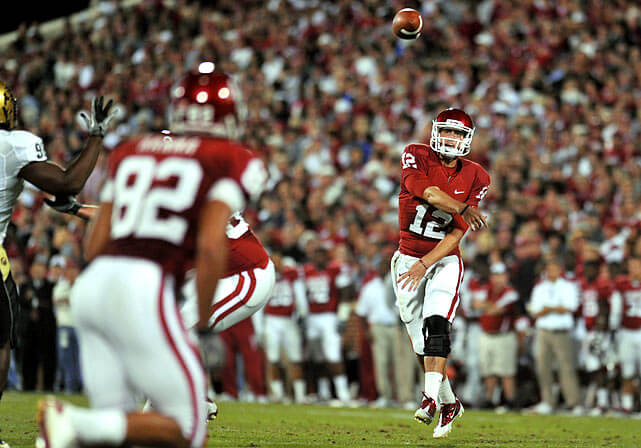 Although Jones didn't have a bad season, his 2011 campaign was a microcosm of the Sooners' year – a disappointment. Jones made the right call in returning for his senior year. He has a lot to prove this upcoming season, but I think he will be up to the challenge. He is another year wiser and he should improve upon his 29 touchdowns from last year.
Knile Davis, Arkansas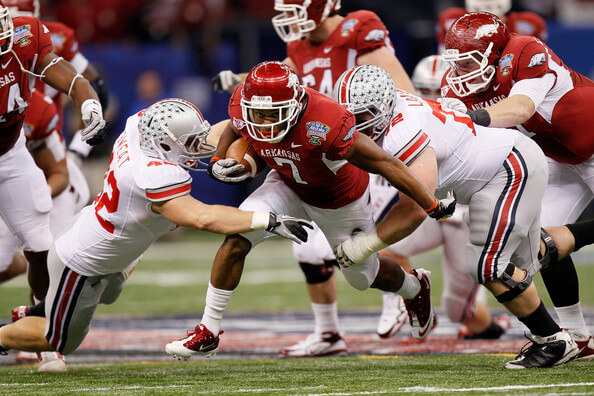 After a tumultuous offseason, the Razorbacks will be getting more attention than usual. Quarterback Tyler Wilson is the second best signal-caller in the class, but Davis, in my opinion, is the better player. The senior running back did not see a down last year as he injured himself in the preseason and could not play. But nobody is denying Davis' talent. He has a shot to be a first-rounder next year – he just has to show NFL scouts that he can get back to his 2010 form.