Sick of eating cereal and PB&J? You're not alone. As students, sometimes finding a quality meal for a good price feels like looking for a needle in a haystack. The college student diet needs to be cheap – but cheap doesn't need to mean not going out once in a while. Looking to break your meal rut without breaking the bank? Your search ends now.
Here's 10 affordable places to eat near UK.
1. Cinco de Mayo
Located in a historical brick building by South Upper St., Cinco de Mayo offers delicious Mexican fare at solid prices. Students and townies alike love it for classic Tex-Mex dishes like enchiladas, tacos and quesadillas. They also serve more traditional Mexican dishes like molcajete mixta and mojo. A meal at Cinco is sure to provide an authentic experience.
"It's a short distance from campus with a lively environment. The staff is really friendly and the food is tasty and affordable," University of Kentucky graduate Maggie Malone said. "Also, cheap margaritas!"
Hard to argue with the appeal of a cheap margarita. Cinco de Mayo serves a wide assortment of alcoholic and nonalcoholic drinks. Diners might consider horchata, a sweet nonalcoholic rice-based drink, any of the multiple tequilas to choose from or one of several different Mexican beers. At five pages, their sizeable menu is also a plus. Head over for an embarrassment of lunch and dinner options that will satisfy the hungriest student.
2. Great Bagel
Looking for a great bagel? Then you came to the right spot. Great Bagel serves up a wide range of breakfast and lunch items, with sixteen – sixteen! – different bagel flavors and eleven cream cheeses on their menu. Additionally, they offer pastries, soups and sandwiches. The best part? They mill their own flour in-house with a real stone mill, using flour from just two organic farms in Illinois and Minnesota. Talk about commitment to quality!
3. Old School Coffee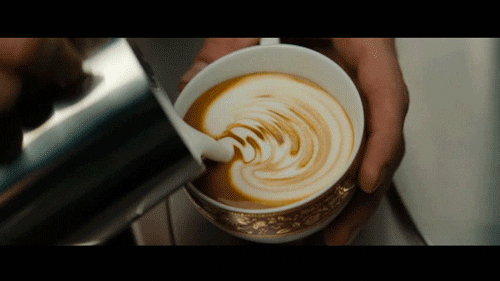 For a good local cuppa, try visiting Old School Coffee. Old School lies a short distance from campus, just a few blocks from the small-format Target. Located inside the historic Dudley Square building, it gets its name from the fact that the building actually used to be a schoolhouse. Walk in and you'll find a cozy space with hardwood floors, comfy chairs and spacious windows. A menu full of fantastic coffee drinks spans the chalkboard behind the bar.
"I mean, they've got really good coffee, and it's a local business, and also the people who work there are so friendly," University of Kentucky graduate Stephen Perry said. "I was there once, and the owner was considering a new lavender syrup, and he asked if I wanted to try it out!"
The local coffee shop sources their beans from a small roaster in Cincinnati, which itself sources beans only via ethical sellers. In addition, their menu includes several non-dairy milk options for the vegan and health conscious. They also serve light bites like bagels and croissants from bakers in Lexington if you find yourself there at lunchtime. Stop in for a caffeine fix during your next study sesh!
---
4. Girlsgirlsgirls Burritos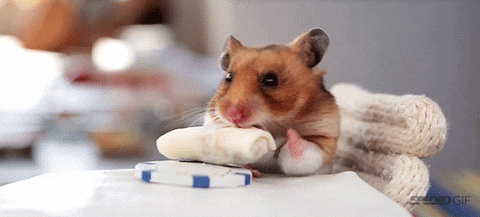 Girlsgirlsgirls Burritos – shortened just to "Girls" by those in the know – has been a UK staple for years. After operating out of a dive bar a few blocks off campus, they gained so much popularity that they now enjoy their own location on South Limestone. They offer Tex-Mex with a funky twist: American-style tacos share the menu with tater tots and curly fries and burrito add-ins including sweet potato, jalapeño ranch and even fried tofu. For UK students, they offer a separate menu with a few extra-cheap items – just show your student ID at the counter.
5. Bangkok House
Bangkok House serves up delicious, authentic Thai food at the heart of campus. Its location near Singletary Center makes it extra convenient as a dinner option before concerts. Faculty, staff and students also frequent the restaurant between classes or for a quick bite after work. Its balanced atmosphere makes it a perfect space for any occasion, from date night to lunch with study buddies.
"My friends and I would go to Bangkok House so often throughout undergrad that the owners would bring out the sauces we liked before we even asked," University of Kentucky graduate Abby Temple said. "They are so kind, and we've gotten to know more about their lives and their many, many years in Lexington. I live in a bigger city now, but still crave the incredible food at Bangkok House all the time."
Temple recommended any of the pad Thai and curry options. Their menu includes lots of other popular Thai offerings, like chicken satay, tom yum soup and summer rolls with peanut sauce. All dishes come in generous portions. Along with its tasty, high-quality fare, this restaurant presents a good opportunity to support an immigrant and POC-owned business. A meal here is money more than well-spent.
6. Ginger Wasabi
Some UK old-timers might remember Red Bang Bang, which many knew for its ultra-cheap American Chinese dishes that you could order by the scoop. Run by the same owners, they rebranded the shop and now offer sushi. Prices stayed low even after the change, so its main draw for students – a solid, bargain-basement dinner – remains. Menu items include standard Chinese fare like chow mein and fried rice and standard Japanese dishes like miso soup and basic sushi rolls.
7. Tolly Ho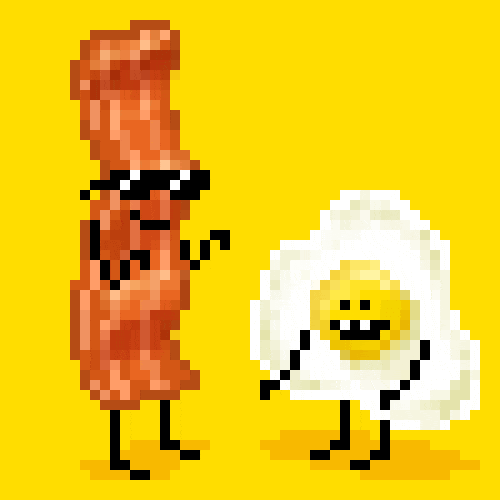 Tolly Ho is the greasy spoon you've been dreaming of. Locals and students love it for its classic diner menu, including burgers, fries and sandwiches. If you find yourself in the mood for breakfast, their options include standard fare like French toast, pancakes and biscuits with gravy. The best part? Tolly, as students lovingly refer to it, is open 24 hours, making it a great option after a night out.
"Tolly Ho was a staple during my time as a student at UK," University of Kentucky graduate Ashley Robin said. "Most of my classes were in the SAVS/ Fine Arts building, which are both within walking distance to Tolly Ho. Tolly Ho's American fare and build-your-own menu made it easy to work around my allergies. Their all-day breakfast menu catered to my love of eating breakfast food for every meal, and their swift service, 24/7 hours, and proximity to all my classes made it an easy choice for lunches between classes and late-night dinners after working on projects or rehearsing."
You can't beat that combo of affordability, convenience, and quality. All menu items fit comfortably within a student's budget and the expansive menu accommodates a range of dietary needs. Most come in large enough portions to take home leftovers. This classic diner offers something for everyone at any time of day. Visit Tolly-Ho for breakfast, lunch, dinner or for a mile-high stack of chocolate chip pancakes to help you sober up at 3 AM.
8. Mad Mushroom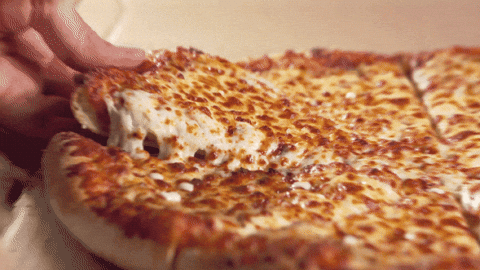 In most cities, "cheese sticks" refers to crisp, melty fried mozzarella. When you say "cheese sticks" in Lexington, everyone knows you mean the iconic sliced cheesy bread from Mad Mushroom. No party or pre-final group study feels complete without a box of Mad Mush cheese sticks. While Lexingtonians know the pizza joint best for this signature dish, their menu includes everything you'd expect from a pizzeria, along with pasta, salads and hoagies.
9. Han Woo Ri
Looking for great Korean food? Look no further. Located in the same complex as a record store and a novelty shop, Han Woo Ri's hole-in-the-wall feel adds to its charm. They serve up traditional Korean dishes with big flavor despite the restaurant's modest looks. For added convenience, it sits practically on campus and on the same block as Girlsgirlsgirls!
"One of the first restaurants I ate at in Lexington was Han Woo Ri and it remains one of my favorite restaurants in the city," University of Kentucky graduate student Connor Bechler said. "They offer a good range of dishes, several of which can be made vegetarian, all of which are delicious."
Korean menu items range from classics like bulgogi and japchae. Additionally, Han Woo Ri offers an entire sushi menu, priced very affordably. Many dishes come with miso soup and kimchi, giving you even more bang for your buck. And if you want to try something new, order the cinnamon tea. It won't disappoint!
10. Charlie Brown's
The best part of Charlie Brown's – besides the quality drinks and food – is the atmosphere. The restaurant's low-lit, with seating arranged in little nooks among bookshelves and wall sconces that give off a pleasantly spooky vibe. The food is basically diner food, but elevated – think bison burgers and homemade derby pie. If you go, don't forget to try Charlie Browns' most famous dish: hot pepper cheese, just cubes of breaded, fried pepper jack served with marinara and garlic ranch. Talk about mouthwatering. Head in around dinner time for an affordable meal in a setting that feels expensive in the best way possible.
---