It doesn't take a genius to figure out that spending quality time as a couple is one of the most important components of a lasting relationship. But just recalling a college student's to-do list causes anxiety. With school, extracurriculars, social lives and about a billion other things on your plate, finding time is easier said than done. Relationships are special and important life experiences, but require a commitment. University of Central Florida freshman Joe Bender explains that to keep his relationship strong, he sometimes has to go the extra mile.
"Honestly for us, it's easy; we both have the mindset where we can't imagine a life without one another," he says. "I still put forth a lot of effort to do sweet things for her, like buying gifts or dinners. But she even appreciates the little things, like when I cook for her or surprise her with her favorite ice cream or candy."
Although Bender and his girlfriend attend the same school, they still need to sync their schedules to make sure they make time for each other. It's even more difficult when the relationship is long distance and each person leads a completely separate life. 
"We spend as much time texting, talking and face timing as we possibly can," says University of Maryland freshman Jordan Abramson, whose boyfriend goes to the University of South Florida. "We always let each other know how much we love and care about each other, how this separation is going to be worth it and how we can't wait to see each other. It helps a lot."
Having difficulty balancing a relationship with your crazy schedule? Here are a few easy ways to squeeze in more time for each other:   
Plan ahead. "We both understand our schedules won't always mesh perfectly, but we understand and accept it," says Bender. It may not be romantic or spontaneous, but direct scheduling is the perfect way to ensure time together. Why not pencil in a free Thursday night dinner date or free up Sunday afternoons for a fun activity together, like hitting the movie theater?
Turn chore time into together time. From grocery shopping to studying, the average college student spends hours running errands and doing homework. Why not crank up the music, tackle those tasks together and make that to-do list much more enjoyable? "We study together a lot, walk to class, eat and sometimes stay over together," says Bender. These little moments add up, increasing the amount of time couples spend together.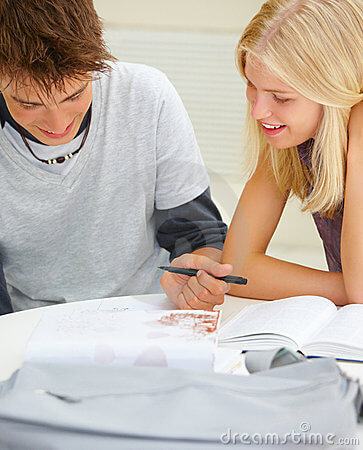 Debrief daily. Take 15 minutes at the end of each day to sit down together and share each other's experiences, successes and frustrations. This simple habit can help you slow down and stay connected in today's fast-paced world. "You want to make sure you communicate with your boyfriend or girlfriend to let them know you care about them and to keep them updated on your life so they can still feel apart of it," says University of North Carolina freshman Victoria Isler, who has a long-distance boyfriend. "But I don't feel pressure to talk to him all day, every day; it is more that I want to talk to him every free chance I get because we feel so far apart."
Plug in. Use technology and your downtime opportunities to stay connected. Share a quick phone update during a coffee break or commute. If a live conversation isn't possible, take a few moments to send a quick email, text or voicemail to your other half to let him or her know he or she is on your mind. Any form of quality communication is always better than none at all. "We have balanced everything by making sure to text as often as we can," says Isler. "Our schedules sometimes make us have to go hours without talking, so we usually choose Skyping over sleep to make sure we put in the time to see each other."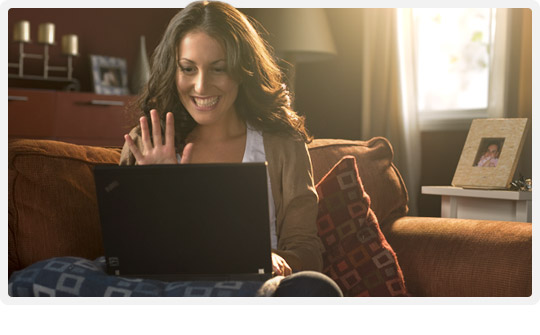 College is a very busy, overwhelming time, but it is possible to fit your relationship into your life. "It definitely is difficult to stay in touch, especially because [my boyfriend] is constantly busy with ROTC and homework and what not," says Abramson. "But when we can, we are very excited to talk to each other. It helps to be able to look forward to something in a relationship."
Photos taken from dreamstime.com and skype.com