Summer vacation is always much needed for the exhausted college student. But don't waste all your summer days on Netflix marathons and sleeping ungodly amounts of time; why not use some of that free time to help others? After devastations like Superstorm Sandy and the recent tornadoes in Oklahoma, there's no better time for college students to buckle down and give back. It's bound to be more rewarding than finishing every item on your Netflix instaqueue this summer. Here a few fun ways to get involved with your friends.
Whether you flock to the beach with your friends or take a dip in your pool, everyone is looking to cool down throughout the summer months. Why not cool down and fundraise at the same time? Host a car wash in your local community, whether it be in a restaurant or shopping mall parking lot (most establishments will help donate to your cause), and stay cool while raising funds for a worthwhile cause. Some organizations you could car wash for are the American Cancer Society (https://www.cancer.org/involved/donate/donateonlinenow/index), the Wounded Warrior Project (https://support.woundedwarriorproject.org/default.aspx?tsid=66) or even a local charity in your town.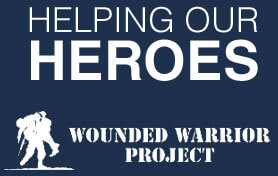 2. You Can Do it
Even with a busy summer schedule, try to set aside some time each week to help a cause, whether it be national or local. Ashley Maxwell, 21, senior at Adelphi University in New York, is a volunteer EMT in her hometown: "Being the person that people turn to in their times of need and keeping the people of my community out of harm's way and getting them the help they need is one of the most rewarding things I have ever done," Maxewell says. An easy way to help others, especially in light of recent disasters, is to hold a perishable item drive. Collect clothes, blankets and canned goods to be shipped to those in need, like in Oklahoma. A fun way to generate revenue and collect more cans is to have a competition with your friends- whoever collects the most cans/clothing items by the end of two weeks wins a gift card or movie tickets! (Or, you could make a monetary donation to the Red Cross: https://www.redcross.org/donate/index.jsp?donateStep=2&itemId=prod10002).
thumbnail image:
http://www.sjshollywood.org/AboutSJS/One-Million-Pennies-Project.aspx
3. Every Little Bit Counts
If you love spending time in the outdoors, an easy way to give back (while also staying active) is to host a beach cleanup with your friends, especially if you're in New York or New Jersey and would like to help areas affected by Superstorm Sandy. If you don't live near a beach, a park cleanup is a comparable alternative. Katherine Gon, 22, senior at Adelphi University in New York said "…it's important to give back and help because the slightest gesture can make the biggest difference. Helping the community not only strengthens its foundation, but promotes a sense of all-inclusive care and concern." Mollie McCabe, 19, junior also at Adelphi University added, "By helping other people, you can also help yourself by knowing that you made even the slightest difference in another person's life."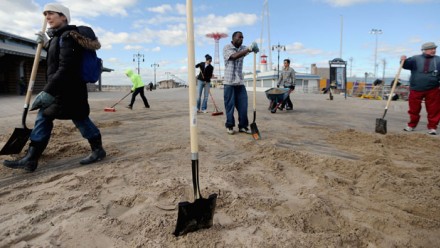 http://www.theweek.co.uk/us-business/49929/sandy-clean-gives-gdp-boost