Freshmen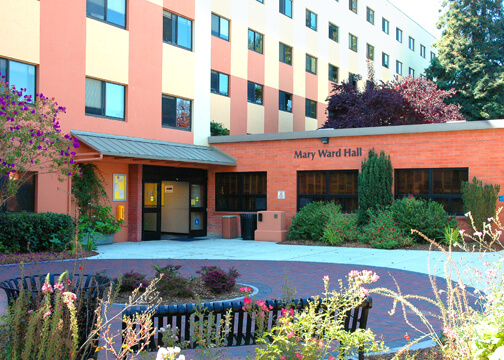 SF State has four on-campus residence halls and two apartment-style communities on the edge of campus. 
Mary Ward and Mary Park Halls offer the traditional dorm experience (read: communal bathrooms and paper thin walls) while the Towers and the Village have more of an apartment vibe—complete with a kitchen, a living room and personal bathrooms. University Park North and South are SFSU's on-campus apartment complexes.   
"I really just like the community that exists here," said Don Allen Stevenson III, an RA in the Towers and a BECA (Broadcasting and Electronics Communication Arts) major. 
According to Stevenson, living on campus freshman year can help shape who you are as a person and dictate your future as a student. Whether you live on a themed floor or not, the people you meet and the experiences you have living on campus certainly encourage growth.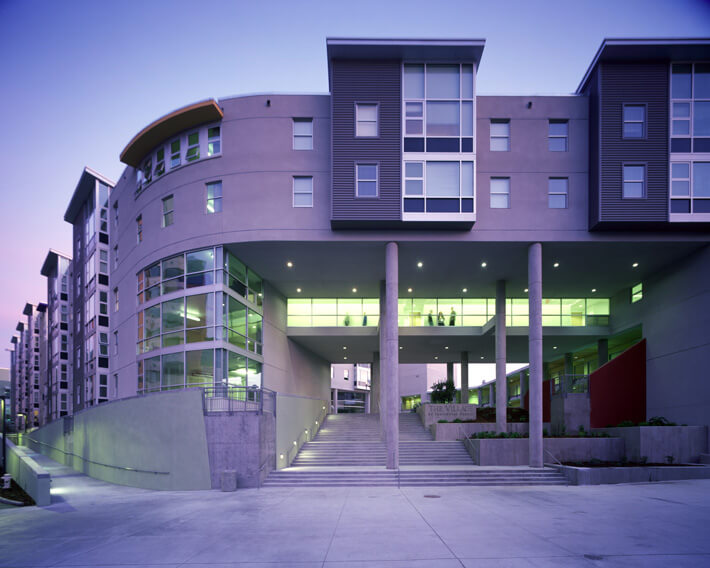 SF State offers eight themed resident communities, whether you know exactly what path you want to take in college or have no clue what the hell you're doing. Themed resident communities aim to connect you with like-minded people, so you can really find your niche among your neighbors. Emerging Leaders and Advancing Leaders Theme Communities are targeted toward first and second year students who want to expand their leadership potential and get involved on campus. These communities offer meetings, symposiums and retreats that focus on topics like civic engagement and personal development. You could be in the Towers one day and the Supreme Court the next. 
FAStrack is a theme community that provides first time freshmen who are entering college undeclared with a support system to help them narrow down what they're interested in. The community offers study groups and scheduled discussions about success strategies, so you may not know what you want to do, but at least you're not alone. 
The residence halls also have Health and Wellness, Global Village and the Science and Technology Theme Community (colloquially referred to as STTC or "stick") which allow students with similar interests to coexist and cultivate a sense of community through shared mentalities. 
Women's Community (a.k.a the"girl power" sector of the dorms) is as close to sorority row as SF State gets. The all-female community aims to create an inspiring and empowering environment that brings awareness about feminist issues to the greater college communitythrough educational programs and active community involvement.  
This semester, the university introduced a new theme community that gives those who identify as LGBTQ and their allies a space that is uniquely their own. Known as the Rainbow Community, it aims to spread awareness of LGBTQ issues and allow students to be and discover who they are while living on campus.  
"A lot of [freshman] come in with expectations and kind of like an idea of what college is like and it's really interesting how they act that out in the first couple months and as time goes on, kind of seeing how they individualize and start to focus on what they really care about," Stevenson said. "It's a beautiful transition and I love being at the forefront of it." 
It's paramount to apply early, as on-campus housing is extremely limited at SF State.
Upperclassmen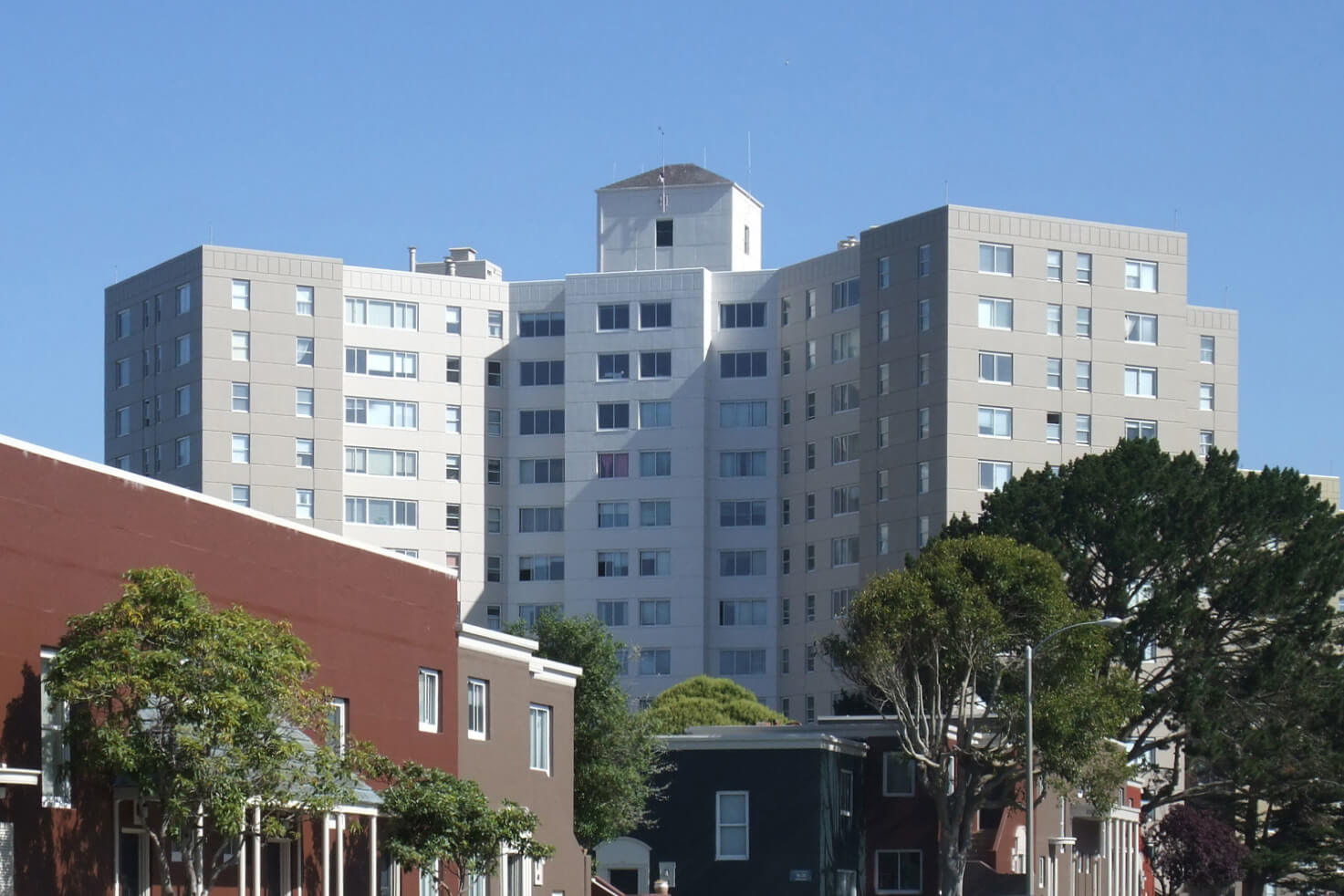 Most students move off campus after their freshman year. Upperclassmen typically choose nearby Park Merced or other districts in the city like the Sunset, Ingleside or the Richmond. 
Park Merced, located across the street from campus, allows students to experience apartment life while still being a part of the campus community. With high-rise apartments, townhomes, grassy courtyards and a quick commute, Park Merced is an ideal choice for students when they first move off-campus. Plus you can usually find a party to crash nearly every weekend of the semester. The downside? So can the cops.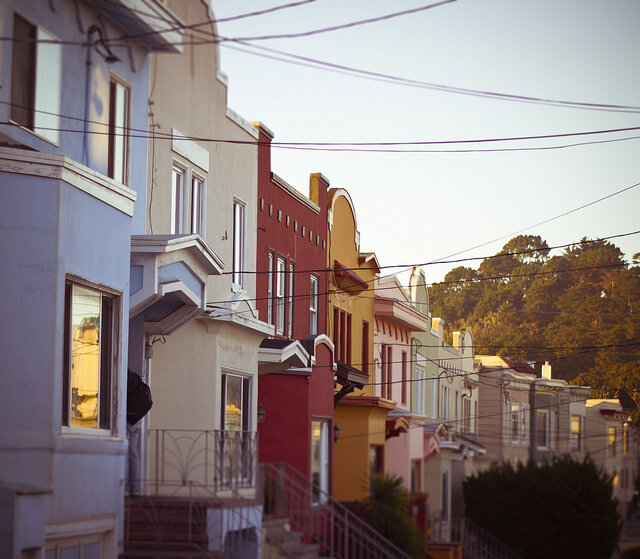 Many students choose to rent out a house or an in-law in the Sunset District—an expansive neighborhood that stretches across nearly five square miles of the city. It's mostly residential, but several streets buzz with a vibrant bar scene and are known for late-night pizza and some of the best sushi in the city. Many students make a 20 to 40-minute bus commute to school from the Sunset, while others opt to get their exercise and bike to school. It's so common, in fact, that there is a designated "Bike Barn" in a corner of the parking garage behind the gym. (No, that's seriously what it's called, although "Hipster Hideaway" may be more appropriate). 
A fair share of students drive to school, but finding a parking spot is about as elusive as our football team.  
Moving Day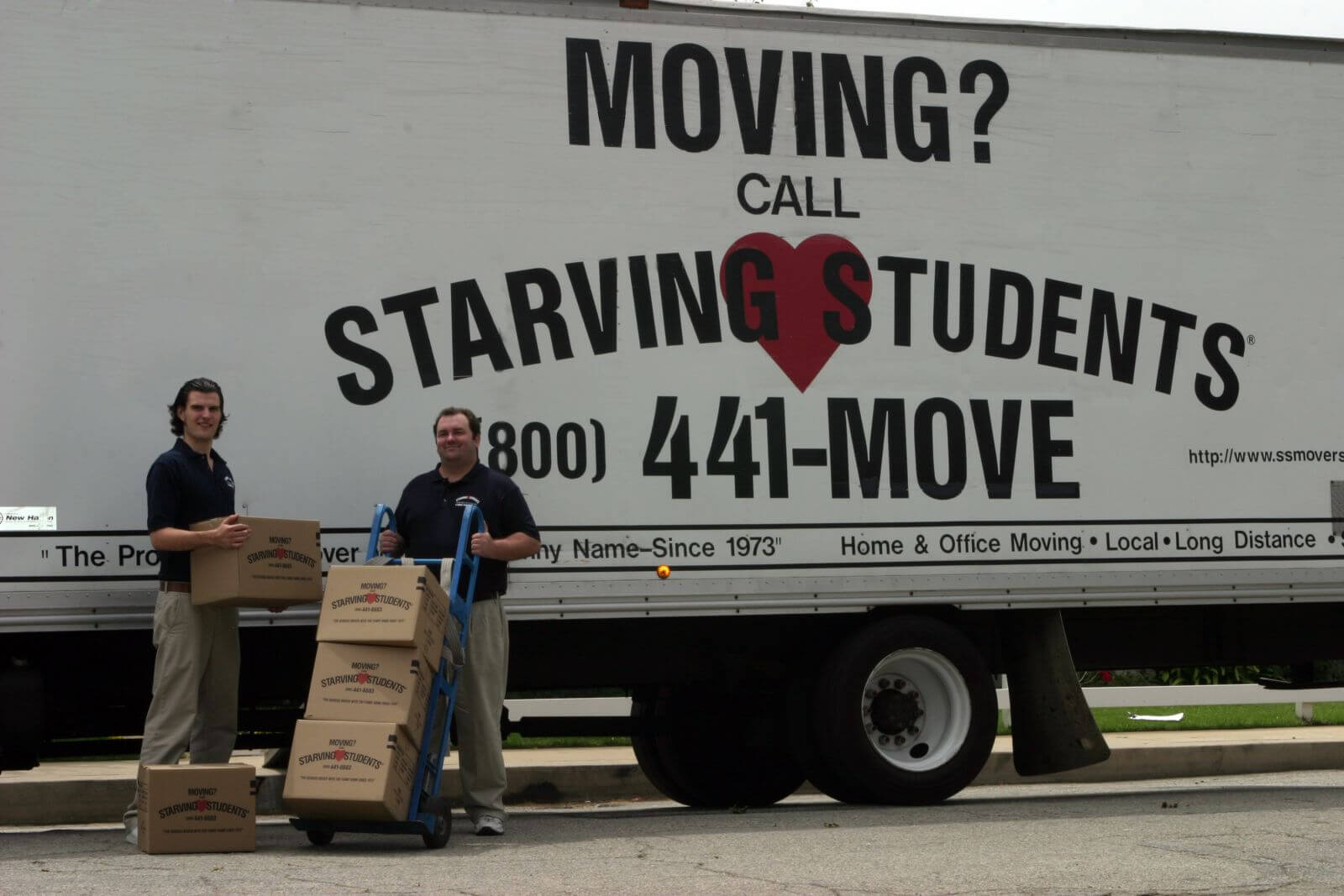 Many moving companies in the city market specifically to students and know what it's like to have no money and several semesters' worth of crap to haul off, so they offer relatively affordable rates. One company, aptly named Starving Students, is one of the most popular. It's often cheaper, however, to rent a Uhaul and recruit several of your friends to help you out (hopefully they lift, bro). 
Craigslist is a great resource for students both when looking for apartments and stuff with which to furnish it. SF State students also create Facebook groups that allow members to post if they are looking for roommates, housing or a used couch.