In a new world where movies get more views online than they do in theaters, finding something quick to watch can be tough. Its only right to turn to Disney classics for that wholesome feeling we all love after watching a movie on the couch. You can always count on your old favorites to escape the never-ending movie search scrolling. From experiencing a whole new world with Jasmine to falling down to rabbit hole with Alice, there's something for everyone on this ultimate list of Disney movies for your next comfy night in!
Bring on the movies!
1. Aladdin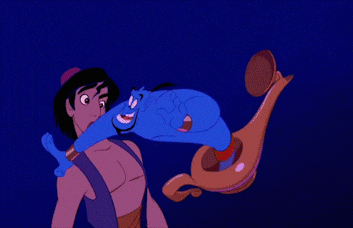 What better a way to spend a comfy night in than experiencing a whole new world? Other than containing one of the best Disney soundtracks, Disney's Aladdin immerses you into the fictional city of Agrabah as the street rat Aladdin meets the love of his life in the most hilariously magical way. We can't forget about the Genie, who will make you laugh every moment he's on screen, in whatever form he may decide to appear in.
"This is my favorite Disney classic, and movie ever, really. The music is just something I'll never get tired of. Aladdin and Abu's relationship is so cute, and I think Jasmine is the prettiest princess ever. I really admire the Genie's character. I'll probably watch the classic forever," Lehman College senior Massou Traore said.
Take a seat on your carpet and fly away into a whole new world—but watch out for Jafar!
2. Ratatouille
Taking place in the city of love, this fun film invites you to channel your inner chef or consider the fact that rats can cook! Disney's Ratatouille centers on the coolest, most talented blue rat named Remy. He roams the streets of Paris as he chases his dream of becoming a great chef, despite being a rat. Let's be honest: a chef categorizes itself as a rodent-phobic profession.
Inspired by the incredible chef Gusteau, Remy weasels his way into his famous restaurant where he meets the helpless Linguini. The two create the perfect duo that face hilarious consequences trying to keep a secret that eventually changes the culinary game!
3. The Incredibles 1 & 2
Who doesn't love some late-night action? We all grew up loving The Incredibles, a true classic! Our younger siblings maintain the luxury of watching both back-to-back and don't need know the agony of waiting 14 years for the sequel. Grab your favorite snack, your mask and save the world with the awesome superpowers of the Parr family! Their different powers make saving the world look the most awesome sport ever, and the villains add fire to the fuel of a city in danger. Luckily, they have Frozone to cool them down.
4. Osmosis Jones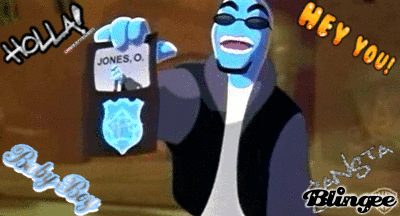 I know I'm bringing the 90s babies back with this one. If you know nothing about biology or medicine, consider this entertaining film an animated crash course on what happens when you eat something contaminated. The film boasts a cool mix of live action and animation taking place in real life and inside the human body! Osmosis Jones, a maverick cop, and Drix, a timed-release cold capsule, team up inside Frank's body to fight through the infested zookeepers' immune system.
"People really sleep on Osmosis Jones. This movie singlehandedly visualized immunization in the dopest way possible. I feel like it was ahead of its time even with the graphics. You don't see a lot of mixed movies like that at all," St. John's University senior Alexa Mendez said.
This creative film hilariously shows us how white blood cells work and how medicine can cure us in the coolest way.
5. The Chronicles of Narnia: The Lion, the Witch and the Wardrobe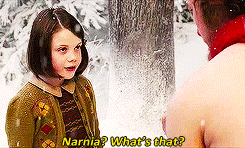 Ever wonder what it would be like to enter your closet, walk to the back and end up in a forest? Lucy can tell you how. Many films lie in The Chronicles of Narnia series, but The Lion, the Witch, and the Wardrobeproves to one of the best in the bunch. Looking to get hooked into the magical world of witches, spells and otherworldly creatures, get lost in this enchanting chronicle. Watch three siblings' journey to find their lost brother and save Narnia from the White Witch.
6. Freaky Friday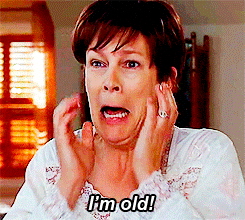 As if finals don't confuse us enough, watch Tess and her daughter Anna struggle to adapt to the fact that they switched bodies. The tense relationship between this mom and daughter gets put to the test when they switch bodies and embark on a hilariously wholesome adventure that's guaranteed to make you laugh, cry and hug your mom right afterwards.
Plus, the band Anna plays in actually sounds pretty good! I still jam to "Take Me Away" to this day, reenacting Anna's iconic guitar solo. The perfect movie to channel the rebellious rockstar in you.
7. The Parent Trap
Continuing the fun twists and confusions comes Hallie and Annie in their parent trap, literally. These twins embark on a hilariously interesting, yet creative journey to try and reunite their divorced parents. Let's not forget about Meredith, the soon-to-be stepmother who puts on dent on their plans. Luckily, Jessie and Martin the butler make sure things run as smoothly as possible. I'll never get tired of this classic!
"For 12-year-old twins, these girls were really smart. I love how wholesome this movie is. I watch it with my sister at least once a month. We know the whole Martin and Annie dance! I think the classic is cool, but I'll always love the Lindsay Lohan re-make," St. John's University senior Kayla Sarmiento said.
The crazy twists of the twins' sneaky yet genius plan will make you die of laughter and leave you waiting for what comes next.
8. High School Musical 1, 2, & 3
Yes, I recommend all three. You can always count on a High School Musical marathon for a perfect sing along. Can't forget about Troy and Gabriella! Plus, bingeing the sequel feels like watching your favorite cookie cutter love story. Watching the students of East High will make you want to reminisce on your high school days while you jam to your favorite throwbacks. Watch them go from freshman to senior year singing all our middle school favorites and bopping to the top!
9. Holes
Everyone loves a good throwback. This humbling tearjerker grabs you with its authentic storyline and comical twists. Set in a juvenile detention center in Green Lake Texas, the film tracks an innocent delinquent, and the troubling life of others like him. The juvenile delinquents face a life of forced labor, hunger and unfair treatment. But also a life that reveals the truth about what really happened that day Stanley went shopping.
"This is such an underrated yet great movie. I remember reading the book in third grade and its the reason its still one of my go to favorite movies till this day. There's a real lesson to be learned from it. A real gem for Disney at the time," Medgar Evers College junior Nathalyn Sanchez said.
Grab the popcorn, a box of tissues and watch the classic novel come to life.
10. Tim Burton's Alice in Wonderland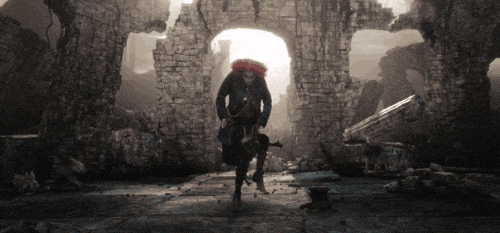 Tim Burton's spooky twist brings Alice's dreams alive in this colorful and enchanting Disney classic. Its hands down one of the most creative Disney productions and has a slight spooky factor to amplify the 'night' in 'movie night.' Ever seen a talking frog or a hookah smoking caterpillar? Well you can find these strange characters and many more as Alice revisits Wonderland in preparation for the Frabjous Day, featuring a gory war between the Red Queen and the White Queen and occasional futterwacken dancing from the Mad Hatter.