The holidays are creeping up on us, and there around only 10 shopping days left until Christmas! With the semester wrapping up and finals (hopefully) behind us, it's time to start brainstorming gift ideas for entertainment junkies. Check out CM's Entertainment Gift Guide of 2012!
Maroon 5 Concert Tickets Level 1 Seat: around $93.75
Consider the gift of music with tickets to an upcoming concert. There are tours and festivals happening over the coming year for almost every age group and musical taste, and tickets for many of these events can be found at TicketNetwork, Stubhub and Ticketmaster. And forget Santa Claus, ladies. Adam Levine is coming to town.
Harry Potter 8 Film Collection Set: $47.39
A TV show or movie DVD set is a perfect holiday gift that's also easy to wrap. If your HP fan is the couch-ready type for an all night marathon, check out this unbeatable price.
50 Shades of Gray Trilogy Set: $25.00
These frisky books can be found just about anywhere but they can also be a bit pricy at book stores. If one of your loved one is a fan of the series, you can get the entire set for very cheap on Amazon.com.
Video Games: Prices Vary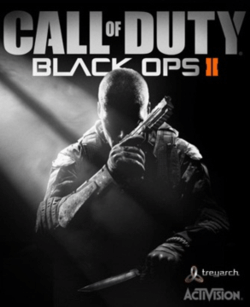 And don't worry, we've got something for the guys on your list as well. Assassins Creed III is a great buy for someone with a PS3, and Call of Duty: Black Ops II is awesome, and available for different game consoles. And for the sports fans, Pro Evolution Soccer 2013 is a must buy! Check it out here.
iPod Nano: $149
This is the perfect gift for that one friend that still walks around with the first Mp3 player ever invented. About the size of a credit card — and just 5.4 mm thin — the new iPod nano is the thinnest iPod ever made. With the wider screen, you can see more of the music, photos, and videos you love. iPod nano wouldn't be iPod nano without the fun, hard-to-choose-from colors.
iTunes gift cards: Prices Varied
For music lovers, what better gift that an iTunes gift card?
Kindle: $69
Reading is a great way to kill time on the go but lugging around a couple of potentially heavy books is a great way to kill yourself on the go. If your loved one is a traveler as well as a bookworm, a Kindle is the perfect gift, and they're dirt cheap now!
The Beatles Stereo Vinyl Box Set: $319.00
Beatlemania turned 50 this and it's just as strong as ever. This collection is the perfect gift for any true fan that you might know, including yourself. It's pricy, but a fun gift to split and give as a group present.
Michael Jackson's 'Bad', 25th Anniversary Edition: $49.98
Here's a great gift for any die-hard Michael fan. This new issue features three CDs and a concert DVD from the Bad Tour.
Beats By Dre Headphones $199.95
Your music snob will love these. These are very trendy headphones, with great sound quality and a new line of colors.
Nintendo 3DS Flame: $179.55
The Nintendo 3DS lets you view dynamic visuals and explore worlds that feature true depth with the naked eye. Decide how much 3D you want to see with the Depth Slider, from no 3D all the way to the wonder of maximum 3D. It doesn't get cooler than that. Here's a great price on Amazon.