So you love your boyfriend. And he loves you. And with Facebook and Twitter and G-Chat and What'sApp and Skype and texting and calling and 4Square, there are a million ways to keep in touch. It's amazing. It's revolutionary. It's a huge pain in the ass.
A cell phone has become a virtual tracking device. You might unintentionally add a location to your tweets, post pictures from your vacation minutes after they're taken or even update a Facebook status from a mobile device… Not only is it harder to lay low, it's possible for us to exacerbate our existing relationships by talking, thinking and worrying too much.
It's imperative that when you're in a relationship, you and your significant other maintain some personal space and privacy. Not only is a massive wall-post-frenzy annoying to everyone who has the misfortune of witnessing your gross displays of affection, but when you encroach on your partner's virtual life it can cause him to become more withdrawn. Intentionally or not, it's the tendency of humans to compartmentalize our social groups. Jokes that your boyfriend cracks in front of his friends might not be appropriate if you're around, just like your girlfriend's shoe dilemma just isn't that riveting for him.
The key is to maximize your communication, not necessarily by talking constantly, but by realizing and analyzing your communication style and habits. The ability to express yourself freely with your significant other should be an absolute given. But don't take this as an opportunity to share every single detail of your day-to-day life. Yes, you care about each other. Sure, if your partner really loves you, they want to know what's on your mind. However, learn to adjust your listening and discussion tactics.
For instance, my boyfriend is an app developer. I can't begin to comprehend the lines of code on his computer screen most of the time. When there are problems with his technology, I simply don't have the knowledge to understand. But rather than asking him to describe every minor detail of the situation, I can offer support and encouragement and sympathize with his current challenge.
Or when my best friend calls me, crying over a recent break-up, it's normal for me to be upset over the situation. Sensing that it's an issue that bothers me, he might offer to talk it over. But rather than forcing him to sit through my ten-minute soap-opera recap of the drama, I can summarize the issue, and because he's listening, I feel much better knowing that he cares.
So here's what you can do to respect a few guidelines when it comes to the many mediums of communication available today:
FACEBOOK: Resist the urge to like every status and photo, post any "inside joke" you can think of on his wall, and friend everyone he knows.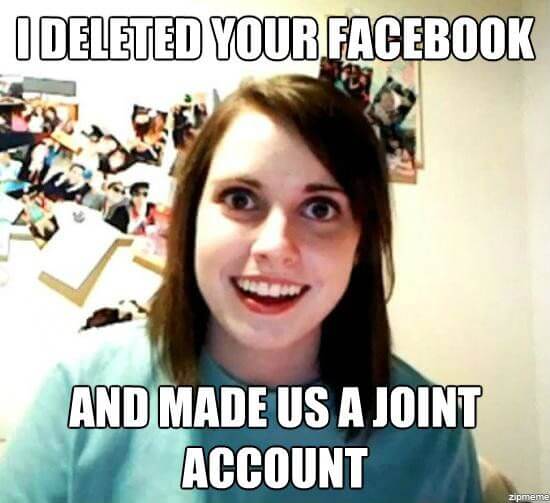 TEXTING: If you and your significant other see each other frequently keep texts to a minimum. Use texts for little reminders – "Meeting you for lunch at 2," instead of "MISS UR FACE ALREADY BABE." Hearing from each other constantly can seriously wear out that honeymoon feeling. Long distance relationships are altogether different, but try to keep your texts short and punchy. "Today is dragging on – can't wait to talk to you on the phone later!" Details should be saved for calls.
PHONE: Talking on the phone is a lost art, but it needs to be revived. Instead of sending ten texts back and forth to summarize the highlights of your day, just call your significant other. It's easier, quicker and shows that you're comfortable with each other.
SKYPE: An excellent way of keeping in touch from a distance is by giving your partner an opportunity to "meet friends," see where you spend your time and connect on a deeper level than the faux intimacy afforded by words on a cell phone screen.
IN PERSON: One of the many reasons for avoiding constant contact is to save time for real conversation. Though the current state of the world is shifting to a more technologically based society, the best indicator of success and happiness in a relationship is the way you two relate when you're simply … together. Are you happy talking? Can you keep up interesting conversation? Even the best couples can run out of subject material to discuss if they've been shooting each other play-by-plays all day. So don't underestimate the power of a real, face to face conversation.
Any of my Parker Vail fans will know that I seriously value and preach the power of effective communication. It's not hard to get caught up in the habit of talking to your partner 24/7, but it's key to remember how necessary successful interaction can be in your love life. Take these simple tips and focus on interacting with your partner… the rewards are infinite!
Photos taken from americancheerleader.com, cosmopolitan.co.uk and weknowmemes.com