Study abroad – the ultimate party experience. You can drink as much as you want, flirt with whomever you want and pretty much do whatever you want. For many, studying abroad becomes a four-month spring break.
But study abroad programs aim to provide you with so much more than a semester full of faded drunken memories. Of course you should enjoy yourself, but your academics don't have to, and shouldn't, fall by the wayside. So how do you choose your perfect trip and find that happy medium of entertainment and education?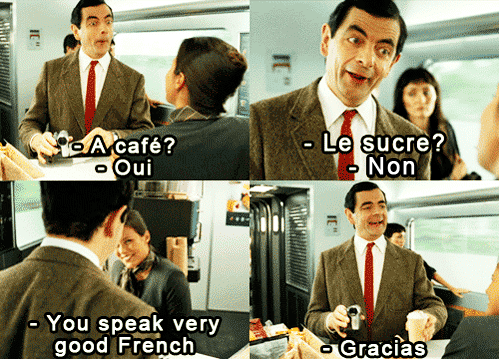 For Sarah Martin, her study abroad experience was very strict. Martin spent a semester in St. Petersburg, Russia, and from the beginning her advisors made clear that it was not a vacation.
In her intense curriculum, students were not allowed to speak English on campus or during program events. If an administrator heard a student breaking the rules, he or she had three strikes and before being out (and on a plane home). Even though Martin said her Russian was horrible, she managed to get by.
"You kind of have to know your stuff," she said.
Martin, a senior at American University, studied in Russia because she wanted to improve her understanding of the language. She said immersing herself in the language and culture really put things in perspective, which is something you can't do by just playing around online.
"Actually going out there is something you'll never get on a screen," she said.
Though Martin's program emphasized schoolwork, she enjoyed every moment, even in the icy country.
"I never thought I'd be thankful for centralized heating," she said.
Jim Ritter was thankful for other reasons when he spent a semester in Taiwan.
"I was just trying to get out of Illinois as fast as I could," he said.
The senior at Illinois State University said the culture shock was actually one of the best parts of his experience. He spent a lot of time with the locals, exchanging stories and comparing cultures. On top of that, he lived with other foreign students from across the world, adding even more intriguing backgrounds to the mix.
"(Taiwanese) are the nicest people I've ever met," he said. "I learned more studying abroad than I did in school."
When Ritter wasn't chatting with locals and other students, he had to manage his time wisely to get his work done. Each class was once a week for a three-hour block, which meant there were long periods in class and long periods out. Despite the work he said it was the best five months of his life.
Lauren Berliner, a senior at the University of Michigan, said she thought studying abroad in Barcelona last semester would be all fun and games, but she actually learned a lot more than she expected from her classes.
Berliner had plenty of time to travel around and explore her then hometown, but she also took classes in business, writing, psychology and of course, Spanish. Attendance was strict, but her professors were pretty lenient with assignments.
"We felt like we were in high school again," she said.
Though after a while she missed doing normal American things and the happenings at her school back home, Berliner said one of the best lessons she learned abroad was how to test your ability to be completely on your own.
"It's a really good way to become independent," she said.
Jason Ward, assistant director of international programs at the Heavener School of Business at the University of Florida, said students need to decide what their goals are when choosing to study abroad. Some just want to travel and have the experience, while others attend excellent schools for their majors. Either way, it is so much more than a vacation.
"It has a lot of different shapes and sizes," he said.
Ward said some students are hesitant to go abroad because it's difficult to plan such a long stay away from home and expensive, but once they get there, they have no regrets.
"There's some unknown that they must challenge themselves with," he said. Studying abroad helps students grow and mature in terms of personal, career and academic development.
Overall, Ward said to research the best programs and courses offered for you and don't neglect visiting your study abroad office. After helping dozens of students make their way across oceans, Ward said the general consensus agrees that studying abroad is the best experience college has to offer.