*Writer Elizabeth O'Connor spent the Spring 2013 semester studying in Madrid, Spain, at Madrid Universidad Carlos III.

Studying abroad can be considered an adventure for various reasons, but some traveling students have had experiences that aren't exactly bucket list material. Check out our firsthand stories of how studying abroad can go from tremendous to terribly, terribly wrong.
Margot Sirois and Alanna Rose, both rising seniors at Syracuse University, had an experience in Munich that they described, with a laugh, as "slightly traumatizing."
"We were staying in Stoke Travel tents at a campsite during Springfest," Sirois told CM. "It was raining really hard, and they didn't provide rain covers for all of the tents they had rented out. Ours was leaking so bad through the roof that we had to open my umbrella and sleep under that."
"All the program directors who were in charge were super drunk and were no help at all. We were sleeping in a puddle," Rose added.
Brian Charron of Boston College studied in Paris during the spring of 2013 and had an experience with RyanAir that he'll never forget. Flying back to Paris from Rome on a cold day in mid-March, he and his friend were unexpectedly stranded in rural France for hours after their pilot announced that all the airports in Paris were closed due to snow.
"Our pilot dropped us at Vatry airport, which is near the Dijon Valley and four hours away from Paris," Charon said. "This airport looked like a cross between an Ikea and a tiny hardware store. There was one desk and a vending machine, no heating and no bathrooms in sight. We were told that a bus would come for us, but we sat and waited for two hours before a bus arrived, and obviously everyone stormed the first bus so we didn't make it on. A second bus came but didn't pick up any passengers and just drove away."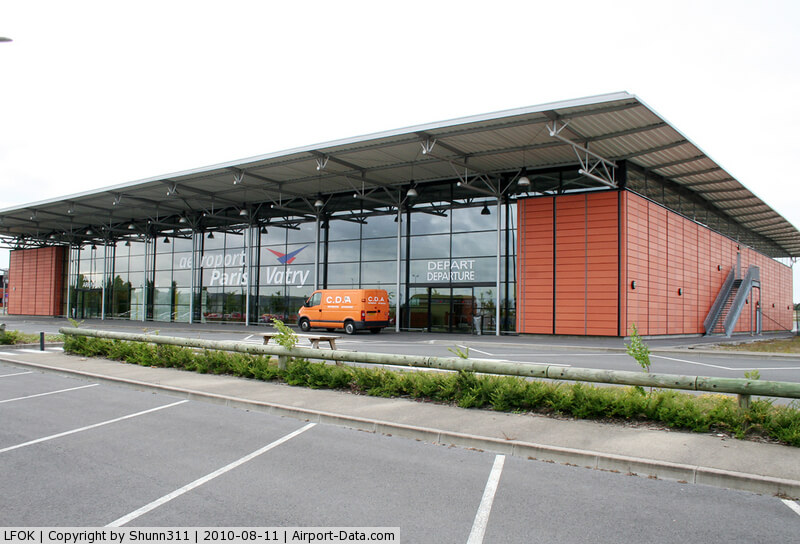 http://www.airport-data.com/airport/photo/018001.html
After another hour of waiting, another bus came and took the remaining passengers to a tiny nearby village that happened to have a train station.
"We had to pay 22 Euros for a ticket on the next train to Paris, which wasn't scheduled to leave for another two hours," he said. "It was snowing and we really didn't have any warm clothing, as it had been 60 degrees in Rome that weekend. I left my hostel in Rome at 4 a.m. thinking I would be home in Paris by 11 a.m., maybe noon at the latest. Instead I rolled in at 6 p.m. because RyanAir literally stranded us in a valley."
Daniela Quintinilla, a rising senior at Columbia who studied abroad in London this spring, has possibly the worst (and most hilarious) story of all.
"In Budapest we were staying in this hostel, and our roommate was a 35-year-old Polish man," Quintinilla said. "The shower situation was kind of weird; there were two showers in one room with two doors separated by a marble wall. When I went to take a shower the lights were off in both stalls, but I knocked anyway. No answer. So I entered the room, turned on the light, and the Polish guy was standing naked in the dark without the water on and touching himself. I screamed, slammed the door and shut the light and ran around in circles until I found our room again. He left and never came back to the hostel!"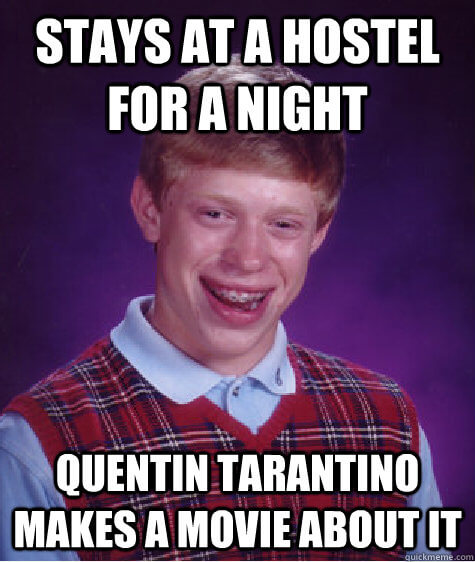 Clearly CM's readers have had some pretty crazy times studying abroad. While there's little you can do to prevent yourself from suffering through an unexpected travel nightmare, at least you'll have a good story.
thumbnail image: http://www.qdkfqsz.com/travel-nightmares