The fall of 2012 was the worst semester in my life as a college student.
At the time, I was studying biology at the University of Montana— 2,000 miles away from my home, my family, and my doctor. It was this semester that my body decided to betray me, as I was struck with the worst stomach flu I had ever experienced.
On a typical Wednesday morning in November, I woke up and my stomach felt awful. Like little people inside my guts had a rave in the night. A rave that got out of hand, and ended up in my lower intestines.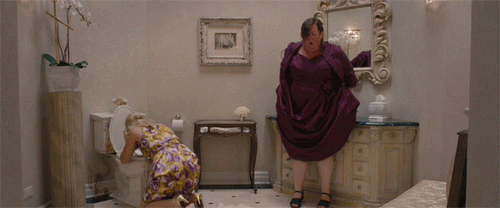 Having only seconds to spare before my metaphorical floodgates spilled open, I grabbed my phone and ran with cheeks clenched to the bathroom. I sat on the toilet for an hour as foul things exited my body. While I sat, I made sure to text my boss and explain the situation. She understood and told me to stay home. I then sent an email to my communications professor telling him I could not make it to class. He said it was fine— as long as I provided a doctor's note.
A doctor's note would mean a trip to the health center, across campus, through the moody afternoon weather that defined the late semester in the northwest. The thought of leaving my bathroom made me want to vomit. Actually, vomiting would have been a good thing, as I would soon learn a stomach flu that causes vomiting is preferential to one that causes diarrhea because diarrhea can lead to something called post infectious irritable bowel syndrome. I didn't vomit once during this stomach flu.
My body was not prepared to leave the bathroom, but I didn't have a choice. I reluctantly got dressed and made the journey across campus to the health center. After waiting for 45 minutes (believe me I know exactly how long I waited), a doctor entered the patient room where I had been waiting and asked me about my symptoms. I took a few moments to paint her an image of my morning (an image painted in brown). I told her my bowel movements were like the weather in western Montana— unpredictable, dark, with a heavy chance of thunderstorms. She then placed her stethoscope to my bare stomach and frowned, confirming my illness.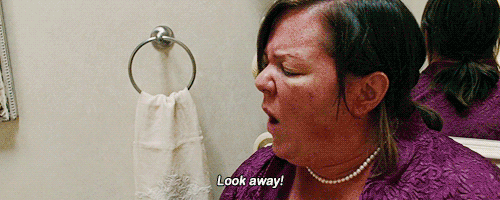 I was soon released from the clinic and walked back across campus to my apartment. It was when I was about 50 yards away from my building that I got this sinking feeling in the bottom of my stomach. The panic set in immediately as I quickened pace, but nature was calling. She was calling very loudly. I flung the doors open with much force and made it up two flights of stairs before I crapped in my pants. I stopped running after it happened. Things are far less urgent after you crap in your pants.
What happened after I got back into the bathroom of my apartment is a blur to me now. I only remember alternating between the toilet and shower. I had left it running overhead as I rocked in the fetal position.
This is where I stayed for the next three days, wondering what was coming out of my body because it couldn't have been processed food. I felt really bad for my roommate. I'm pretty sure he went three days without using our bathroom. Or maybe he came in during the times when I was passed out in the tub. We never really talked about it afterwards.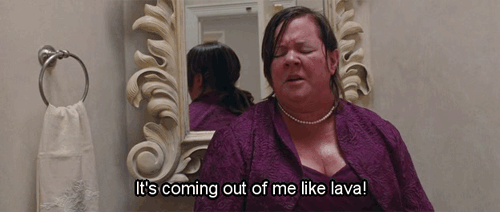 While the dated measures of the medical community failed me, I tell you my story in the hopes that you will choose a better way— CampusMD is your best option. In any non-emergent medical situation, just like mine, CampusMD allows students to video chat with U.S. Board Certified doctors. Doctors who can diagnose your symptoms, prescribe medication and even provide you with a note for missing class, saving you a trip across campus and the humiliation of crapping in your pants.
For a student deal, use promocode: collmag99.