I don't hate Valentine's Day; I hate the people who hate Valentine's Day. We all get it: you're single and feel excluded when couples gift each other flowers and chocolate. You want to be the one who receives chocolates and gets picked up for a date this year. It's a nice dream, but it just makes you feel miserable. Unless you muster up all the confidence you have to ask someone on a Valentine's Day date, your whines and complaints as the holiday approaches will leave you feeling upset and alone.
Just stop. Instead of drowning in a pool of self-pity induced by the lack of a relationship, try using Valentine's Day as an opportunity to celebrate the other kinds of love that are undoubtedly in your life.
Friends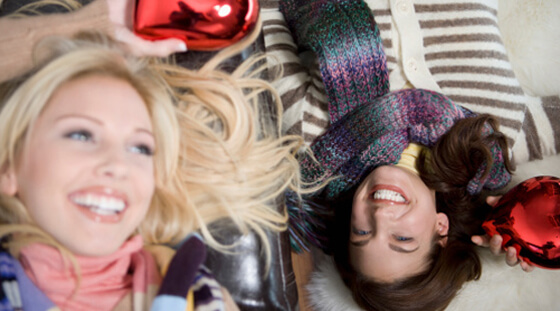 This would be a perfect day to show your friends just how much they mean to you. Your friends are the ones who stick with you and listen to your long nights of crying after a breakup or rejoice with you after a potential boyfriend or girlfriend enters your life. Showing your friends a little love is probably overdue. Treat yourself and your friends by booking a spa day. You can also plan a weekend away with the girls or the boys and just focus on some hardcore bonding.
Family
My mom calls me every few hours every day. Even though I speak to her frequently, I still feel like I can do more to say 'I love you.' It's easy to get swept up in college and get disconnected from your parents, but make them feel special by celebrating the day of love with them. If you're close to home, make the trip back to your parents and cook them dinner. That's not even the part they'll love the most, though. After you serve dinner, sit down with them without your phone, computer, television or any other distractions and just update them on your life. Also ask how they have been. It seems like a small thing, but trust me – it'll mean a lot to them. If you can't make it home near Valentine's Day, surprise your parents by booking a reservation at their favorite restaurant so the two of them can have a romantic date that night.
Strangers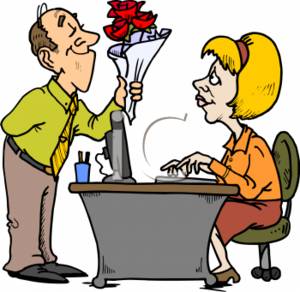 I know it sounds a little strange, but everyone needs some love on Valentine's Day. This could be the guy down the hall who doesn't have that many friends or the coworker who has been upset recently. It could even be someone you see who needs a helping hand. Reaching out and offering your time to someone you aren't close with or someone who you don't even know would uplift any spirit. Invite that guy down the hall to your room and have some dinner together. Buy flowers for your coworker to decorate their desk on Valentine's Day. It only takes a small effort to make a big impact on someone's day, and why not do it on Valentine's Day.
So this holiday, if you have a significant other then great. And if you don't, well, there's always next year. So keep hoping for that and work on making this Valentine's Day a little less miserable for yourself and those around you.
Photos taken from quinceanera.com, aboutkidshealth.ca and flowersdelivered.com