Believe it or not, a trip to one of America's most notoriously expensive cities can be done on a student budget. While NYC hotspots, such as Saks Fifth Avenue and Bloomingdale's have most of us seeing dollar signs, those familiar with the Big Apple know there is much more to discover than ritzy tourist attractions. From affordable restaurants to practically free tourist attractions, the impossible is possible! Check out these tips on visiting NYC on a budget.
Smart Spending
When it comes to shopping in New York City, I've found that it's best to swap pricey tourist attractions, such as Saks Fifth Avenue, for unique vintage shops and quaint boutiques. Some of my favorite wardrobe staples, including multiple pairs of vintage high-waisted Levi's shorts, were purchased in NYC vintage stores, and at half the regular price. On my last trip to NYC, I visited one of my favorite vintage stores, "Beacon's Closet." While shopping, I stumbled upon a pair of white eyelet shorts by Marc Jacobs for only $20. Needless to say, I was ecstatic to walk away with a great deal on a gorgeous pair of shorts from my favorite designer.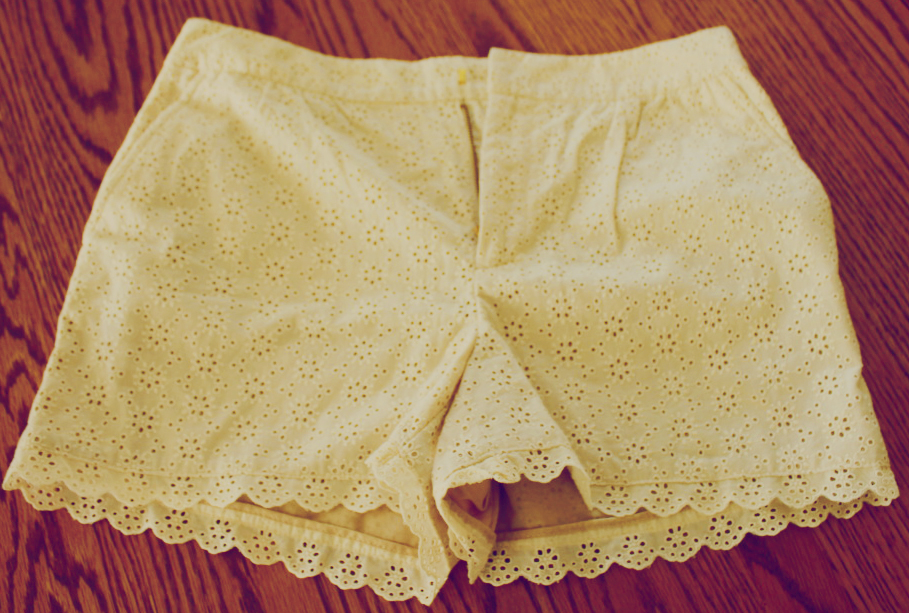 The Best Breakfast on a Budget
No need to live off of granola bars and bottled water during this trip. Grab a bite to eat at "Good Enough to Eat" on the Upper West Side of New York. Guaranteed to have something for everyone, Good Enough to Eat has an extensive menu full of nutritious and delicious "comfort food." From their "Deep South" scrambled eggs for only $8.00 to their signature "Good Enough to Eat Pancakes" for $9.50, customers can choose from several meals at less than $10. An added plus? Good Enough to Eat is only a few short blocks from Central Park and a short taxi ride to Columbus Circle.
Riding the Highline
One of the most beautiful spots in Manhattan, the "Highline" is a park built on a historic freight rail line, which is elevated above the streets on Manhattan's west side. Anyone can visit this architectural wonder for free and take in the beauty of Manhattan from an elevated location. This is one of my favorite spots in NYC. On my way there, I often stop at the nearby shopping center, Chelsea Market, for a quick coffee to enjoy while strolling the Highline; always a treat!
Central Park
Of course, I have to mention Central Park. New Yorkers love Central Park, as it's one of the few places in the Big Apple with space to get some exercise and enjoy nature. Whether you visit the Metropolitan Museum of Art, located on the eastern edge of Central Park and with a "suggested" admission fee (aka: cheap as you want it to be) or take a walk while enjoying a fresh pretzel from one of the park vendor's, this natural beauty is a must-see in the concrete jungle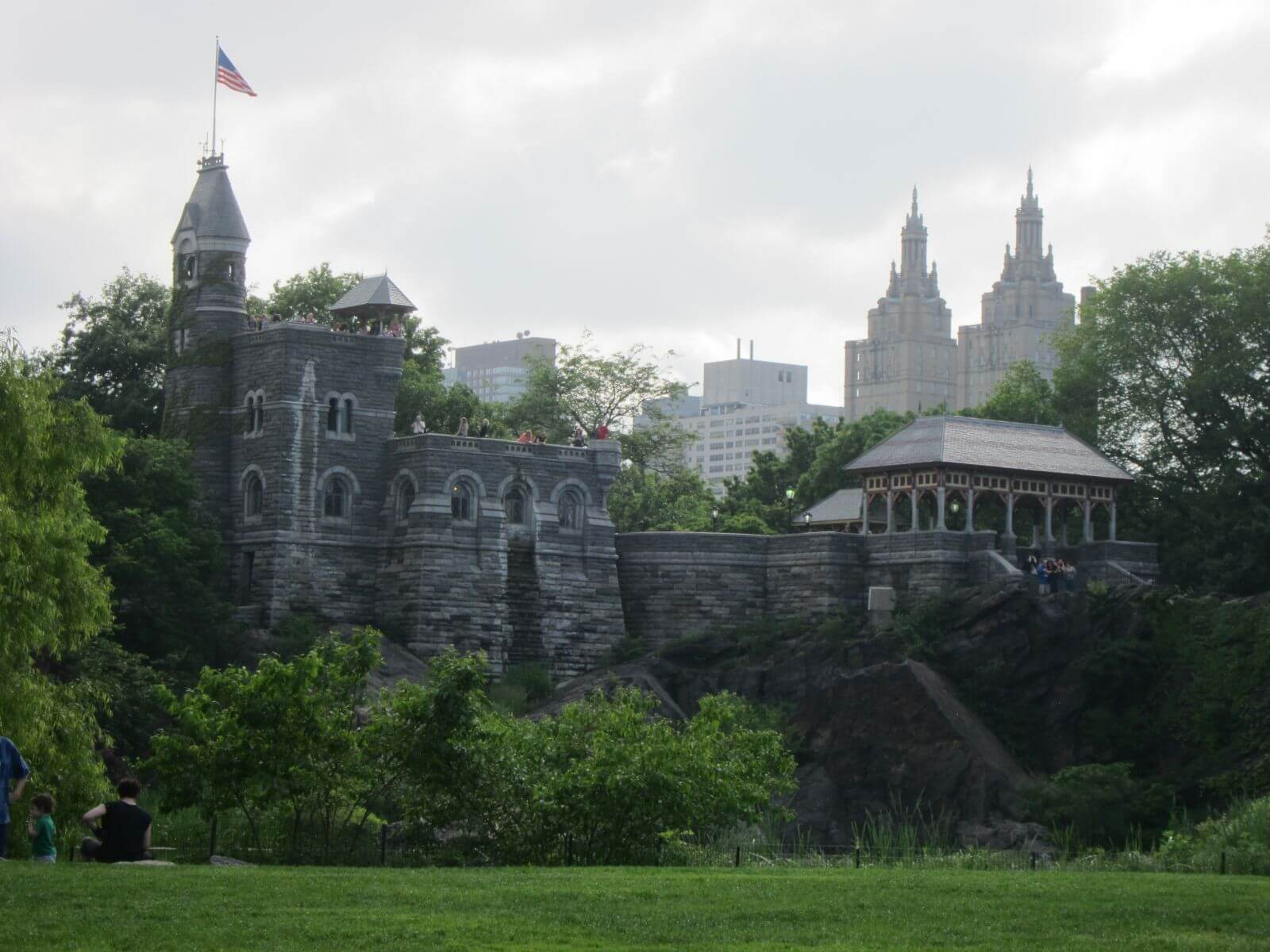 Enjoy a Free Outdoor Concert
During my visit to NYC last summer, I attended an outdoor concert in Brooklyn called "Weeksville," an African American heritage event. After being admitted to the event free of charge, I was able to see a slew of great performers, including singer/songwriter, Krystle Warren. I learned about Weeksville from my brother, a violinist, who was performing in Warren's band, but finding free concerts in New York City is now easier than ever, thanks to sites, such as nycgo.com that promote free events in NYC.
Get Broadway Tickets at a Discounted Rate
Dreaming of Broadway but not sure you can afford it? While Broadway tickets can be quite expensive, New York City's "TKTS Booths" offer discounted tickets on shows and typically sell them the day of the show. As long as you don't have your heart set on a specific performance, your dream of seeing a live Broadway play can be fulfilled, and for an affordable price.
Visit Time's Square
There's no place like Time's Square. From its flashing billboards to the giant M&M's store to the throngs of people packing the streets at all times, Time's Square is the ultimate tourist attraction in New York City. While most New Yorkers prefer to steer clear of the tourist-filled streets of Time's Square, everyone should experience Time's Square at least once—and they can't charge you to look!
Rockefeller Center
Rockefeller Center or Rockefeller Plaza is located in a beautiful part of midtown Manhattan, just between 48th and 51st Streets. Declared a National Historic Landmark in 1987, tourists can go up to the observatory deck for a great view of the city, ice-skate during winter months on the world-famous ice rink and visit the Radio City Music Hall. Whether or not you have room in your budget to go up to the observatory deck, which costs $24 per person, Rockefeller Center is a charming spot to see from the ground. There's no fee to enter the Rockefeller Center and you can even check out NBC Studios, which is also located in Rockefeller Plaza.
A View from the Water
It's become a tradition for my family to take a boat ride across the Hudson Bay from either Brooklyn to Manhattan or vise versa, and catch a view of the city that can only be achieved from the water. For only a few dollars per person, friends and family can enjoy a scenic trip by boat, snap some photos and catch a glimpse of the Statue of Liberty.
See the City by Foot
Whenever possible, I always opt for walking rather than taking a taxicab or the subway. Whether your stay is for an extended period of time or just a couple of days, trekking around the city by foot will allow you to see a great deal more of NYC and save money on transportation. Not to mention, you may stumble upon some of New York City's best spots, which are often tucked away on side streets, but are frequented by those who know the city best.