I for one am getting pretty tired of the go-to couple costumes. While you might look adorable as Barbie and Ken, it's kind of been there done that. Years since being named Hollywood's "it" couple, the old dynamic duo has become corny. Halloween is the year's most creative and outrageous holiday, so why not take advantage? Channel today's top 10 hottest movie, TV and celebrity couples to become the real stars of the evening.
10. Noah and Allie: Who doesn't love The Notebook? We laugh, we cry, we long for our own perfect Allie-Noah relationship. But they also have amazing style. The '40s were a great time for fashion and still inspire garments on the runway today. Think back to the iconic scene at the beach, with Allie's flirty red bikini and Noah's newsboy cap. Go the extra Mile: To complete Allie's look, create sleek pin curls and add bright red lipstick.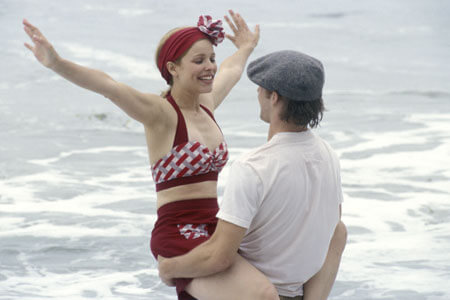 9. Sookie Stackhouse and her many love interests: The vampire craze has died down, but True Blood keeps our fangs out. The sexy and downright creepy HBO show features Sookie and her many inhuman love interests. Choose her favorite relationship and run with it. Guys should dress ruggedly in flannel to fit in the woodsy atmosphere and girls should look innocent yet appealing in tight white clothing, like a white t-shirt with a half apron. Go for the gore: Add fake blood to your neck and body to embody the vampires.
8. Sherrie and Drew: Go back in time to one of the most radical eras for fashion. Go wild when acting as Rock of Age stars Sherrie and Drew and put together the most rad '80s outfit. Girls: Think short, tight, neon, sparkly and animal print. Guys: Find light-wash denim, a tank top and either a leather jacket or denim vest. Roll with the theme: Act like rock stars all night! Carry microphones and sing to each other.
7. Gisele Bundchen and Tom Brady: A stunning couple, supermodel Giselle and New England Patriot quarterback Tom Brady ooze glamour. Become Tom Brady in one of his jerseys, but make sure to style your hair with gel. Gisele's look requires a tight, slinky dress with sky-high heels. Or you could forget the clothes and throw on a bikini. Then swipe plenty of makeup on for a photo shoot-ready finish. Show the love: Stand close together throughout the evening just as Gisele and Tom do on the red carpet. The look becomes instantly alluring.
6. Rachel and Finn: This couple stole our hearts with their beautiful, harmonious voices and quirky personalities on Glee. To be Rachel, think teacher's pet. A pretty blouse and either plaid or corduroy skirt will do. Add knee socks, ballet flats and a headband. For Finn, go for the football uniform. The different styles will show the interesting dynamic between the couple. Be different: Instead of going for their obvious looks, think back to the most shocking Glee wardrobe episodes. What about Lady Gaga? Or Kiss?
5. Gwen Stacy and Peter Parker: Arguably the coolest superhero, Spider-Man has been a fan favorite Halloween costume since the Marvel comic books were first printed. But really, who is Peter Parker without his leading lady? Go all out and shock the masses in a Spider-Man suit or dress in your own makeshift costume while girls dress sharply and sophisticated like Gwen Stacy. Add your own style: You can still look chicly professional like Gwen, but add your college party flair and wear a short skirt and tight blazer or t-shirt.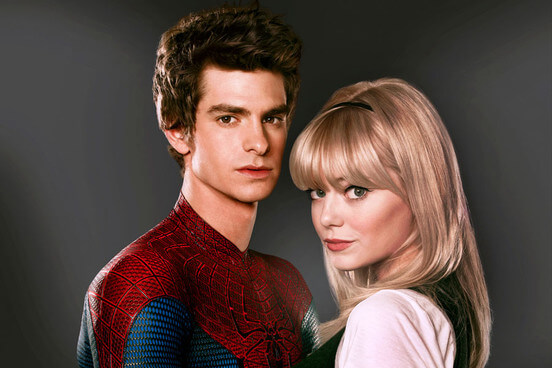 4. Anastasia and Christian Grey: Don't lie: You've read 50 Shades of Grey. And you're in love with Anastasia and Christian's red room of pain. Since we don't know what they really look like, we leave it up to our wild imaginations. Celebrate Halloween as today's hottest fantasy couple by wearing lingerie-esque clothing and accessorize with S&M equipment, like handcuffs. Give a clue: Guys, wear a gray tie to match the cover of the book.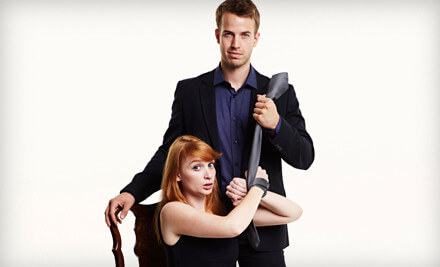 3. Prince William and Kate Middleton: The most buzzed about couple in the world, William and Kate are living a true fairytale, so why not go for the Cinderella and Prince Charming vibe this Halloween? Girls should put on a pretty dress and a crazy hat to fit with the couture yet high-society British royals. Guys don't have to dress in a three-piece suit, but look suave and classy in dark clothing and a tie. Become royal: Plastic crowns will certainly make you two look the part.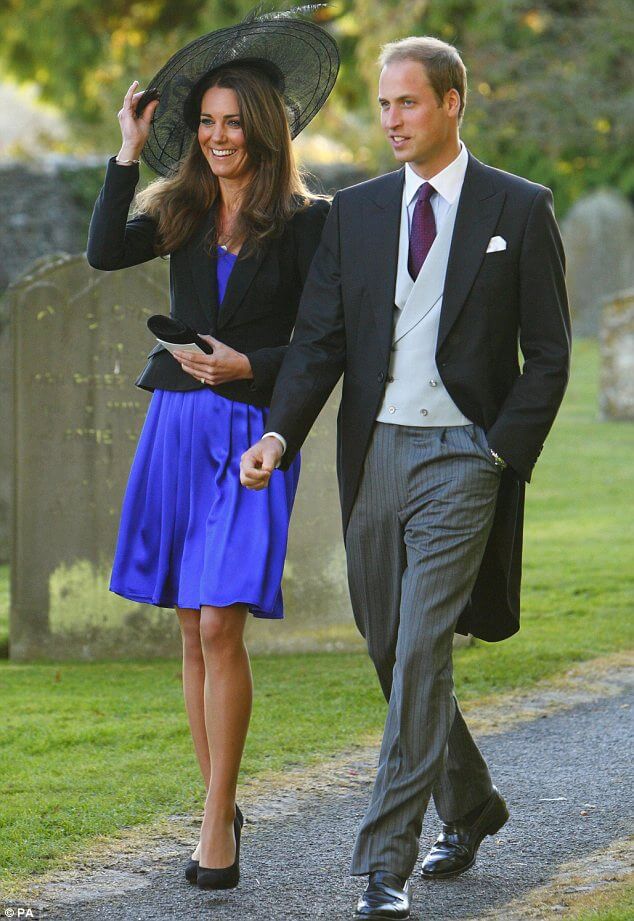 2. Katniss and Peeta: The action-packed blockbuster hit The Hunger Games is more about survival than romance, but that doesn't mean we aren't fixated by Katniss and Peeta's chemistry. Simple and edgy, these looks are easy to recreate. To become Katniss for the evening, all you need is a tight black t-shirt or tank top with black yoga pants or shorts. Pair it with a leather jacket or parka for more authenticity. Don't forget her signature side braid. All a Peeta poser needs is dark pants and a tight black t-shirt to show off the pecks and biceps. Get crafty: Create a bow and arrow and the symbolic crest out of aluminum foil or throw on some paper flames.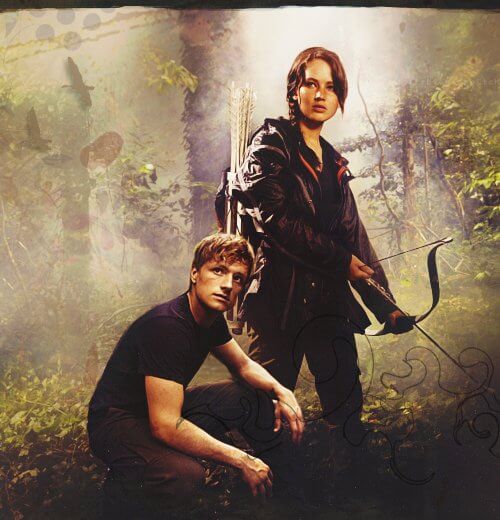 1. Snooki and Jionni: TheJersey Shore couple may have just welcomed their first baby, but they're both still young and ready to have fun. So transform yourself into a guido and guidette. Girls should wear a poof on the top of their heads, a tight animal-print dress or skirt and pile on the tacky accessories. Guys should wear jeans and a very tight t-shirt to show off the guns. Style your hair with so much gel that it will stand up straight for days. Be humorous: Bring a baby doll along with you and play house, Jersey style.
Photos taken from goodreads.com, blastr.com, theatlantic.com, dinklife.com, babylifestyles.com, hdwallpapers.in, groupon.com, news.com.au, thehungergames.wikia.com and blog.zap2it.com