When one thinks of Whitney Port, they probably think of the tall, blonde Teen Vogue intern on MTV's The Hills, who then starred in her own NYC-based spinoff, The City. All of America saw Port's internships, friendships, relationships and the challenges she faced along the way. What America didn't get to see was her college experience at the University of Southern California, the hours of work designing her clothing line and the process of writing her first book.
I LOVE COLLEGE BUT I HATE ALL THE PARTIES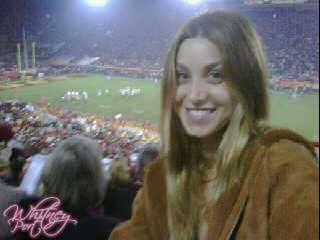 Port said she wasn't really a party girl at USC, but she had a lot of school spirit. She loved going to football games and enjoyed living with her five friends in an apartment. "The best parts were just probably like the fun things that we got to do as a community," she said.
As for academics, Port decided early on that she wanted to pursue a career in fashion. USC, however, didn't offer a fashion major, so she found the next best fit, which aligned with her interest in sociology courses: gender studies. But majoring in your second passion isn't always easy. "The worst part was probably having to take classes that you weren't really interested in."
Port wishes she had taken advantage of all the clubs on campus and her advice to college students is to get involved. She also suggests not getting too stressed out about the perfect GPA. "You don't have to focus so much on getting the straight As," Port said. Through her own experiences, she quickly realized that employers are often looking beyond the transcript.
'THE HILLS' ARE ALIVE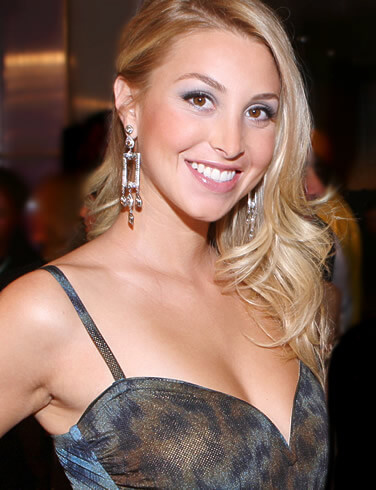 It's hard to imagine how Port would even have time to focus on classes, let alone hit the library while juggling the demands of reality TV. She was starting her third year of college when she first appeared on The Hills. During her interview for her Teen Vogue internship, Port was asked if she would be interested in appearing on a show MTV would be shooting at the magazine.
It was relatively easy to handle in the beginning, because the show hadn't gained too much popularity and "people weren't really paying that much attention to [her]," she said. However, as The Hills became more popular and Port grew closer to the spotlight, managing her duel lives felt frustrating.
While she felt the pressure that came with being on TV, in the end, the good outweighed the bad. "For the most part, it was a really positive experience for me. I got to learn my way through the fashion industry, and it got me to where I am today," she said.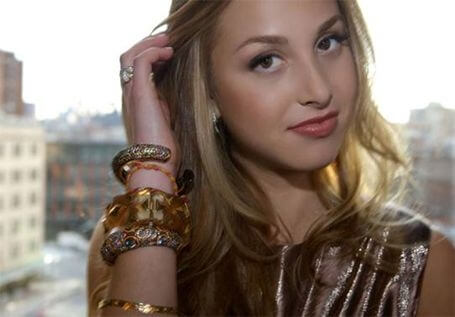 Not to mention, Port worked in the fashion industry alongside its most talented people—she interned at Women's Wear Daily, W and Teen Vogue. She even worked at Diane von Furstenberg and the PR firm, People's Revolution (with the infamous Kelly Cutrone). According to Port, these internships taught her that you have to be unique and set yourself apart because you're working in such a cut-throat field. "Everyone was so competitive and wanted to get to the same point," she said. "I just learned that you can't be afraid to step out of the lines. You can't be afraid of failure."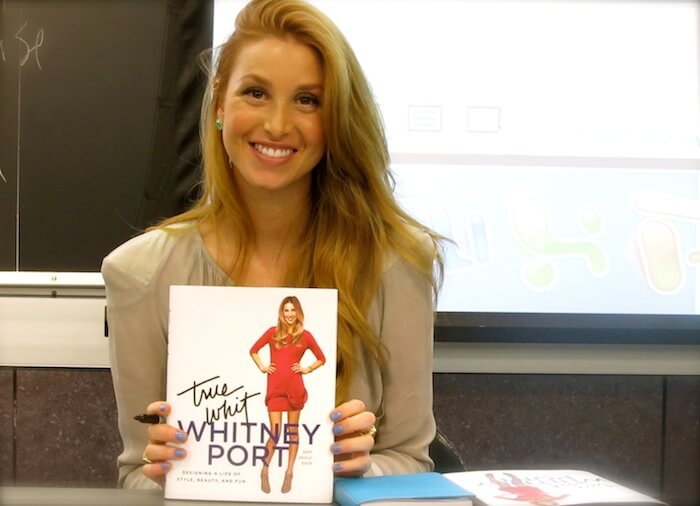 When Port was first designing her clothing line, Whitney Eve, she didn't think it was ready to show at New York Fashion Week, but Cutrone encouraged her to put herself out there and give it a try. "[Cutrone taught me that being] average gets you nowhere. I had to really put myself on the line to get myself to that next place."
Port started Whitney Eve two and a half years ago, and because she had little background in fashion design, she had to learn the technical aspects of putting a collection together. The process is long and time-consuming, she said; it consists of everything from putting inspiration boards together, to picking fabrics, to working with pattern makers and then going through five rounds of samples to get to the finished product. Today, her line is sold in boutiques worldwide (and online) and Port is already working on designing her collection for fall 2012.
Whiteny Eve, which intertwines the elements of the relaxed California style with the edginess of New York, continues to grow in popularity. On Port's blog, she even features celebrities like Heidi Klum and Alessandra Ambrosio spotted wearing her designs. "It's nice that they appreciate what I'm doing," she said. Port added that it is just as exciting to see the everyday girl wearing her designs too—the kind of girl that she'll also find reading her book True Whit, for when she has that "quarter-life crisis."
True Whit is filled with Port's real-world advice for 20-something women—from job interviews to decorating an apartment on a budget to tips on dating, all of which are paired with Port's personal photos and experiences. The girl who designs a fashion line, appears on TV and has landed killer jobs and internships by age 26 had time to write a book? Yeah, we'll take her advice.