Have you ever filled a kiddie pool with nachos to serve to your drunk friends at a party? If you haven't, I would highly recommend it. 
Kiddie Pools Don't Need Water, They Need Nachos
During my freshman year at UW-Madison, my friends and I always dreamt about throwing huge college parties that we would never forget.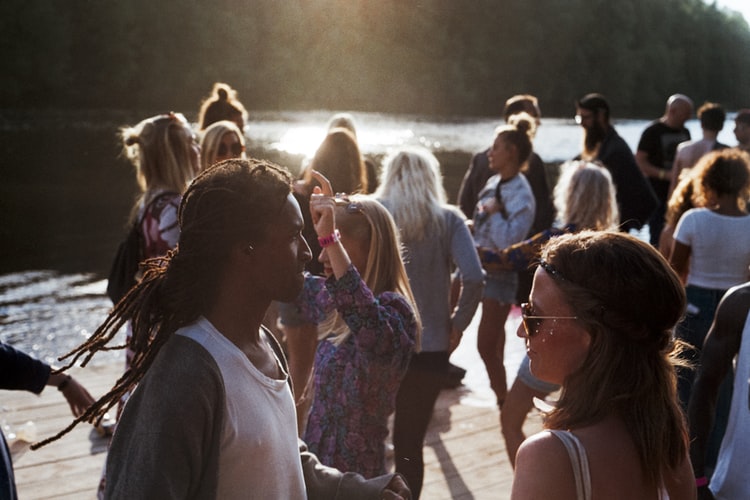 Combining the creative energies of a bunch of new friends at a new school made making our very comical list of party ideas simple and exciting. Some made us laugh so hard that our eyes would well up with tears. Our thoughts raced for hours on end. From celebrity couples to dressing up as our favorite childhood stuffed animals, our party ideas never failed to make us laugh.  
However, living inside a 16' x 14' shoe box of a dorm room, our dreams of hosting a "real" party would have to wait until we had enough space to fulfill our imaginative party schemes. As our list grew larger and more obscure, I couldn't wait to host hilarious, uncommon ones in my future home. Especially because the layout of my future apartment allowed for big events, which comes in handy when your school once held the number one party school in the country ranking.    
After freshman year, I moved into my new home right down the street from my best friend Emily.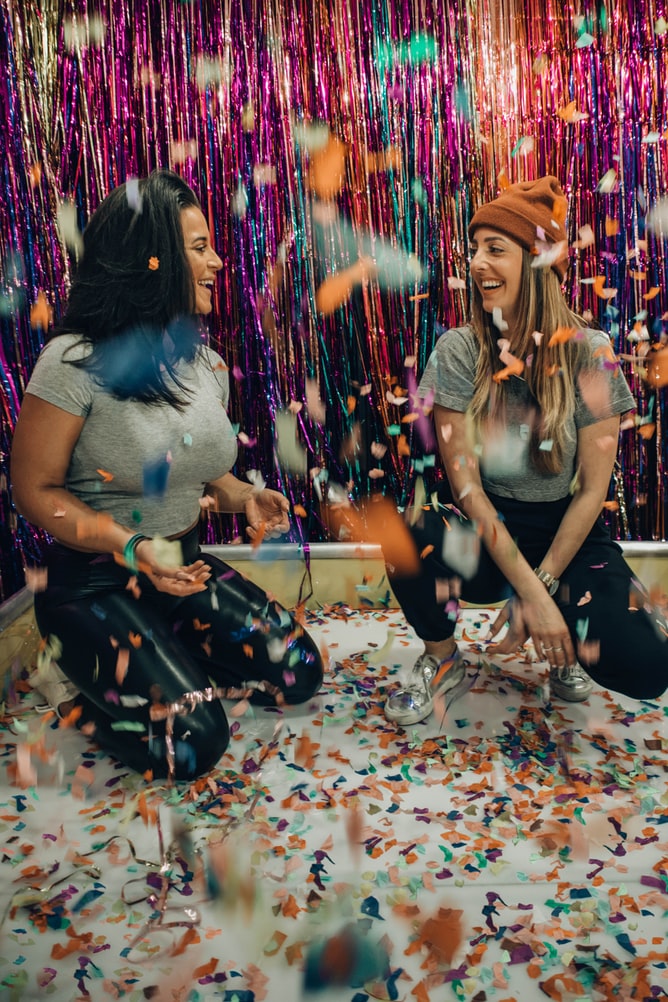 Settled in and soaking up the last few days of summer break, we knew exactly what to do: plan an iconic end of summer party. We brainstormed ideas until we had an epiphany, one that would make for a night filled with one thing: nachos, a whole lot of nachos. The best parties always involve food, and freshman year we promised our entire floor that we would throw a party with a kiddie pool filled with nachos. Staying true to our word, we overnighted a kiddie pool from Amazon and headed to Target. 
Fifteen family size bags of tortilla chips and 10 containers of queso later, we drove home to party proof my apartment. After dusting the floors and packing the party bags with random items from the dollar store, we blasted HAIM and carelessly danced to the music. Our party, inspired by a Facebook video we had seen Freshman year, would require a bit of extra preparation. Our plan started with blowing up the kiddie pool, then fill it with nacho fixings and serving it to our guests straight from the pool. What more could a party need? Have you ever been to a party where the hosts serve snacks from a kiddie pool? Didn't think so. We boasted and bragged about our creative energy, hoping people would remember this night forever. 
After work the next day, it was time to unbox our kiddy pool and start blowing it up.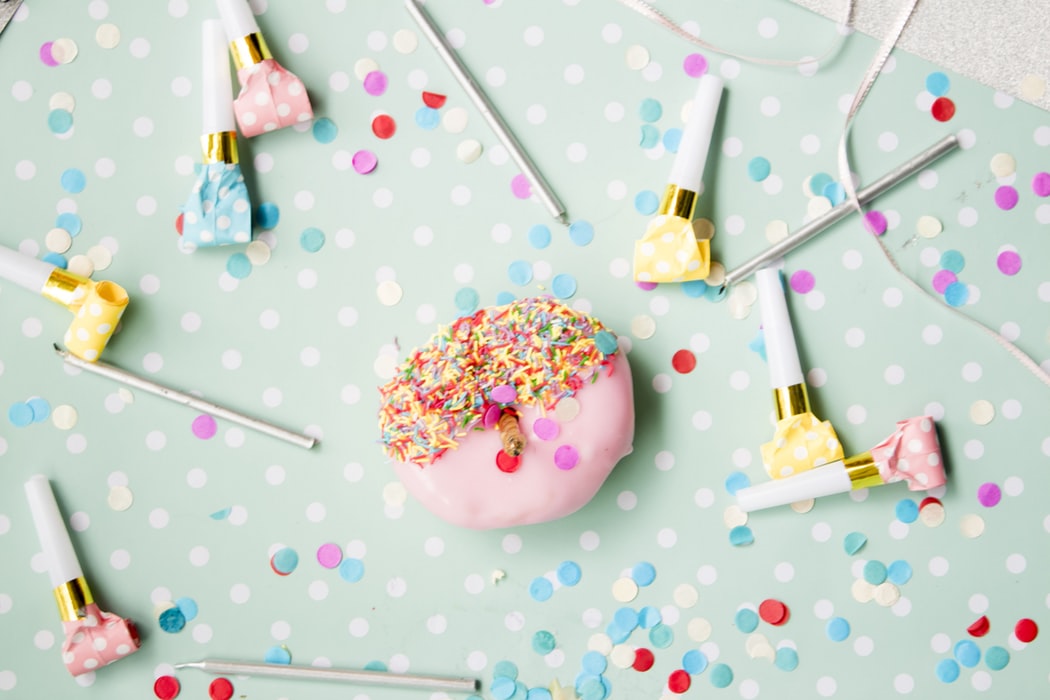 I huffed and I puffed until that thing finally blew to full form. Knowing that children actually use these to sit and splash around made seeing it fully blown up resting on my dinner table absolutely hilarious. In my eyes, it only served as a giant plate of sorts. A giant plate that would come to feed 50 drunk college students later that night. While I prepped the nacho pool, Emily began "drunk-proofing" the apartment. With moved furniture and strategically placed garbage bags, my house began to look party-ready.
By this time, the buzz of our party had reached the outer circles of our friend groups. Tallying up a headcount of nearly 50 guests, our party began to feel real, and my anxiety to provide for everyone shot through the roof. Our friends, fascinated by the idea of turning just another night into one that we would remember forever, felt just as giddy as we did. I don't know about you, but I would not miss a party with a pile of free food practically begging for you to eat it. 
A couple hours before the start of the party, text messages began rolling in. "Are you seriously having a kiddie pool filled with nachos?"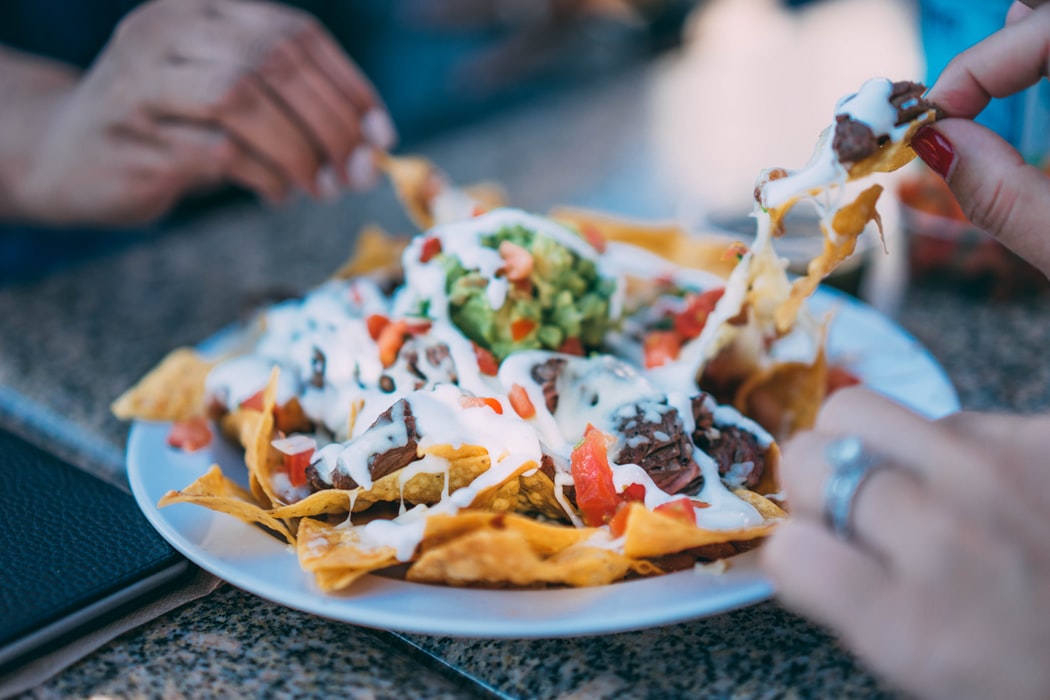 "Would it be all right if I bring a couple friends with me tonight?" wrote another. Eagerly awaiting everyone's arrival, we triple checked our list and prepped for a stampede of hungry, drunk college students. With everything falling into place, Emily and I finished up the final touches, poured aggressively large glasses of wine and relaxed for a brief moment. The calm before the storm definitely felt short-lived. 
Before we knew it, my house hit capacity and stood filled to the brim with hungry friends — some I had never met before. Normally, I wouldn't fly with letting people I don't know into my home. But that night felt different, and I figured that the more people at the party, the less nachos I would have to scrape off my floors and walls come Sunday morning. 
Amazed by the creativity, some friends felt inclined to pay me some money for all of the nacho fixings, which I happily accepted considering I forked over $80 dollars to fund this tasty gathering. When the party had peaked, it was time to pour the hot nacho cheese and let people dig in. I removed the queso, bubbling and hot, from the burner and made my grand entrance to the living room. Emily paused the music and made sure I had all eyes on me. "Queso! Queso! Queso!" my drunk friends chanted as I entered the room, pot of hot queso in hand.  
Dripping cheese over all the chips, people hooted and hollered and I felt like the hero of the night.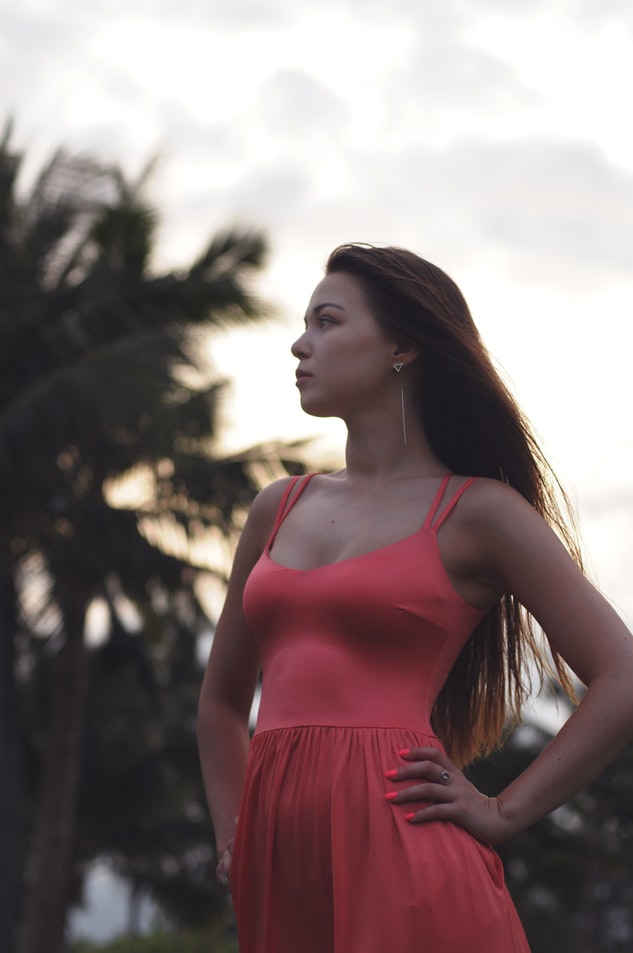 Some even called us the "Nacho King and Queen." Emily and I love all things theatrics, if you can't already tell, which is why we, unbeknownst to our guests, planned for a dance battle after the queso pour. Singing and dancing around the dinner table, we egged our friends to join in and get wild. From that point on, the nacho pool opened for free reign, as did the jug of wop. 
We danced and ate until the pool slowly emptied. My friends thanked Emily and I for the party, promising us we hosted the most creative parties in Madison. The house stood empty and smelled like nacho cheese and vodka. Exhausted, though, we went to sleep. Regretfully, the mess didn't clean itself. I could hear the millions of crumbs and spills taunting me while laying in bed intentionally avoiding the clean-up. Chiseling dried nacho cheese off of the floor and crunching fallen chips with our shoes, we giggled the day away and reminisced on a night I won't ever forget. The clean-up may have sucked but our night sure didn't.